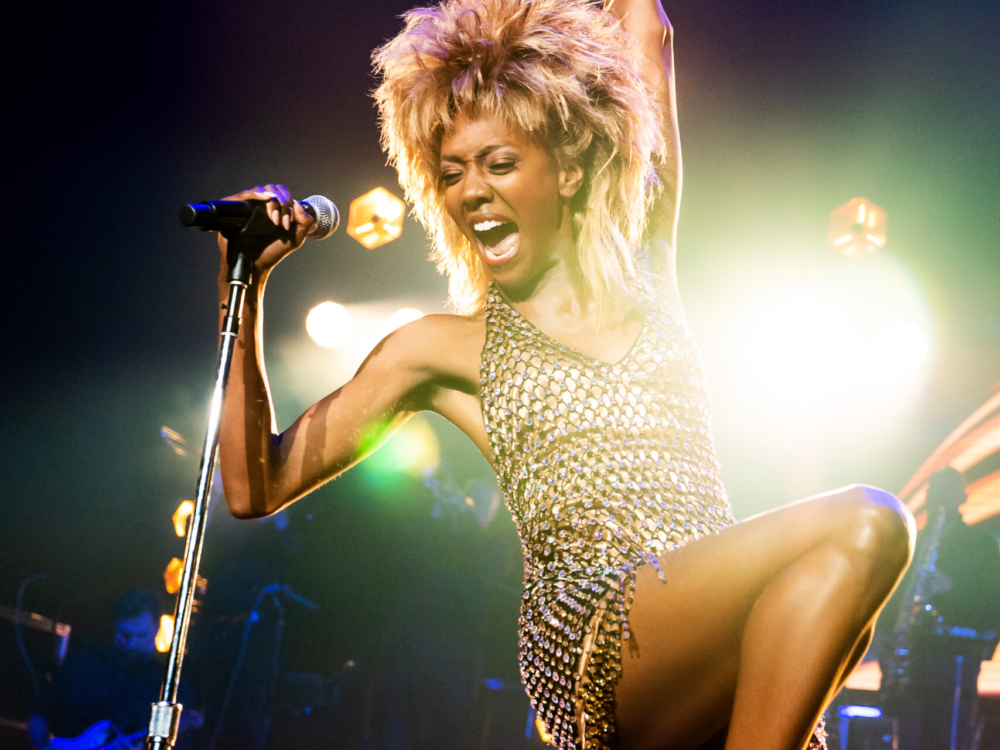 Broadway in Chicago presents TINA – The Tina Turner Musical produced by Stage Entertainment, James L. Nederlander and Tali Pelman, in association with Tina Turner and Erwin Bach.
Tina Turner is an iconic superstar. This musical pays tribute to not only her talent but her resilience. It tells the story of a high-spirited young girl (played by an effervescent Ayvah Johnson) abandoned by her mother. A young woman beaten by her husband. And a 40+ year old mother trying to launch a rock and roll comeback. TINA is an intimate portrayal of the legendary Tina Turner. It's a behind-the-curtain look at her life and career.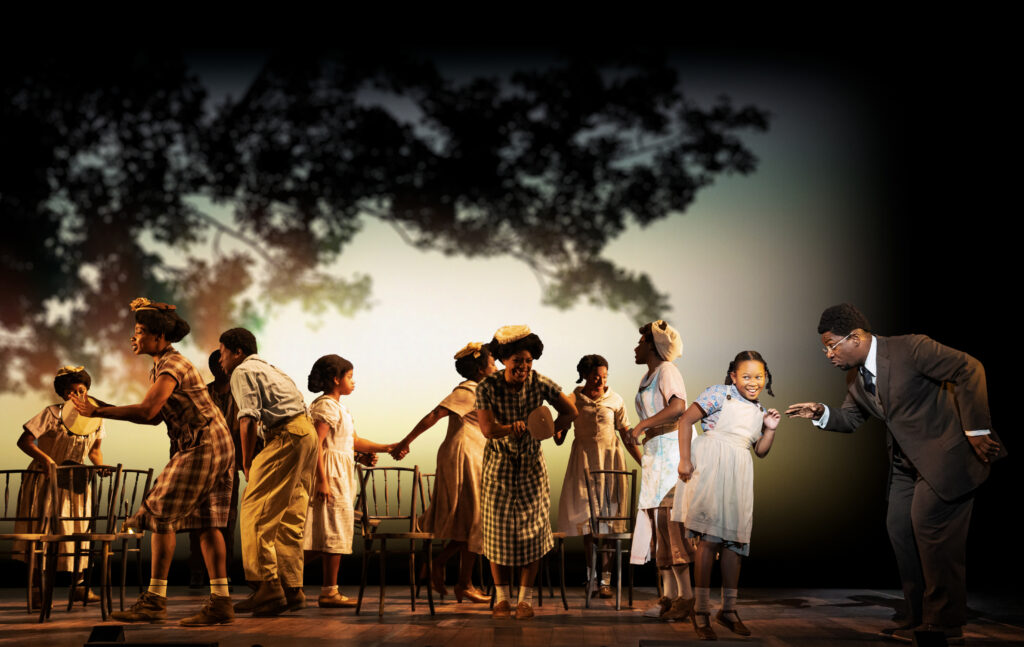 The book by Katori Hall with Frank Ketelaar and Kees Prins pen an honest tale of Tina's origin story. Although she is poor and parentless, Tina grows up with a strong ancestral understanding and a boisterous sense of self. Gran Georgeanna (played by a discerning Ann Nesby) pushes Tina out of her Nutbush childhood and onto the road to success.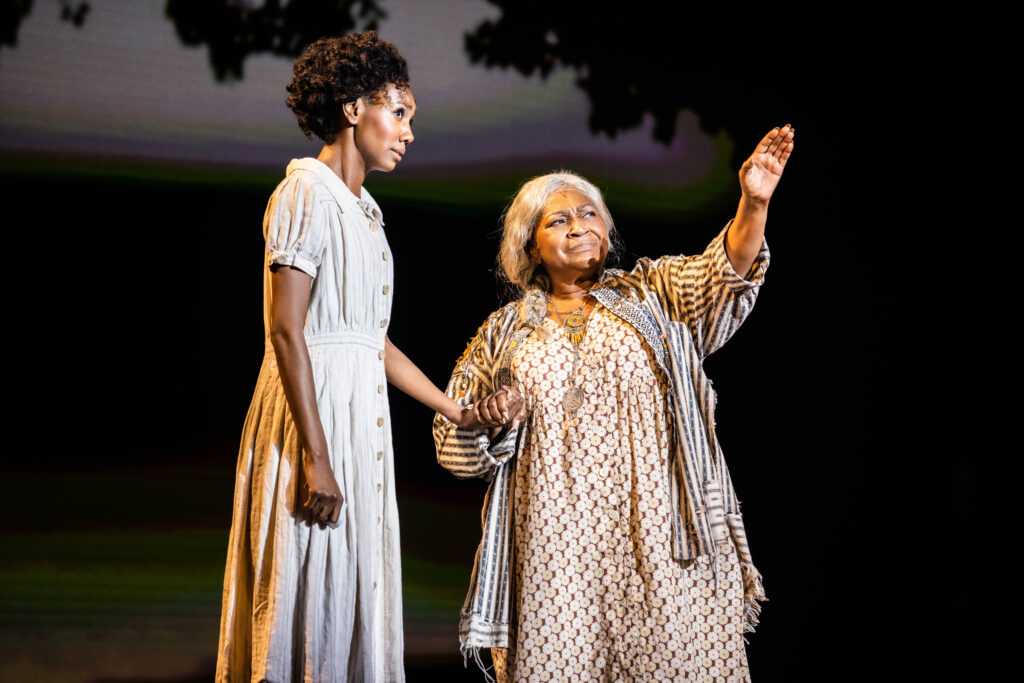 The writing team show Tina, throughout her ups and downs, continually and sentimentally surrounded by her younger self, her Gran and other family ties. And nod out to Roz White (Zelma) for being so likable as the unlikable mom. On a regular basis, White hilariously nails a one liner, lights up a cigarette, and saunters or glides offstage.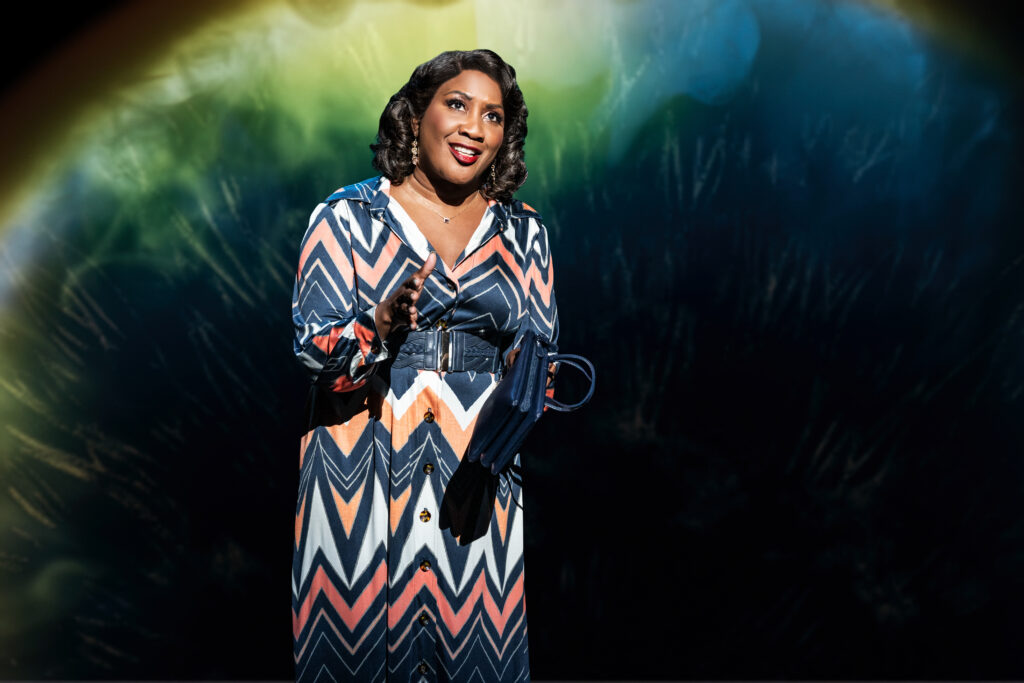 Tina Turner is such an amazing performer, it takes not one but two actresses to play her. Tina is a non-stop, ever-smiling, singing and dancing powerhouse. The vocal demands and physicality of the role are incredibly strenuous. Ari Groover and Zurin Villanueva share the role during the Chicago run. Each plays Tina for four performances a week.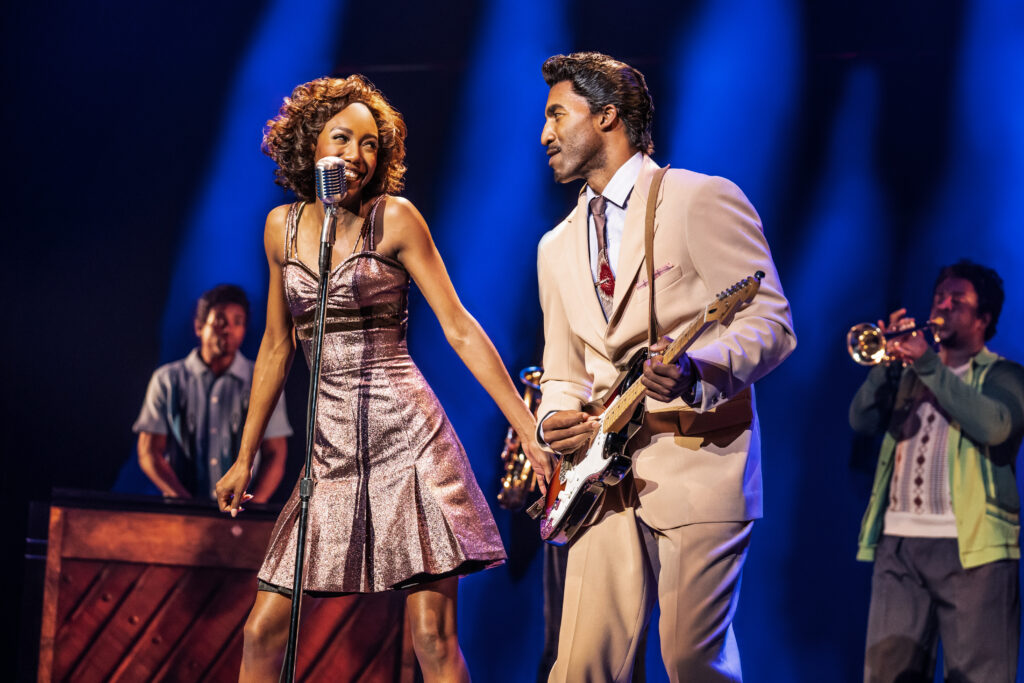 For the press opening, Villanueva was Tina! And she was phenomenal!! Villanueva captured Tina's signature husky singing and extraordinary range. And her dancing was an energetic marathon of movement. A fierce Villanueva gave a tireless performance. Even after the show climaxes with a concert-like performance of "(Simply) The Best", the energetic Villanueva follows-up the curtain call with a rock and roll encore including the entire ensemble joining in on a fun and lively rendition of "Proud Mary."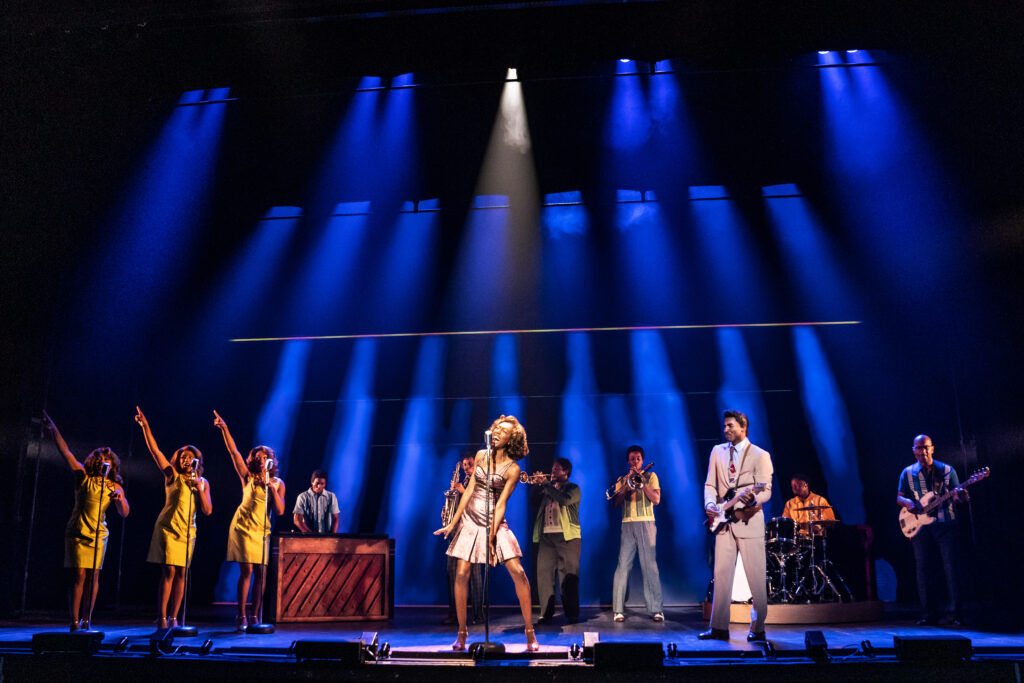 This. Show. Crushes. It! Under the masterful direction of Phyllida Lloyd, the talented ensemble come ready to match Tina's fire and soul. They add depth, breadth and pizzazz to the storytelling. Lloyd's dynamic creative team (Choreographer Anthony van Laast, Set and Costume Designer Mark Thompson, Lighting Designer Bruno Poet, Projection Designer Jeff Sugg) make for stunning and colorful eye candy. This magnetic visual is matched by the electrifying orchestra playing many of the songstress' Grammy Award-winning numbers.         
I really enjoyed this show. I left the theatre humming her music and googling more backstory. Maybe "We don't need another hero", yet it's nice to know we have an inspiring one.  TINA – The Tina Turner Musical is an unforgettable rags-to-fame-to-rags-to-riches-to-superstar story. Tina Turner proves women are always in their prime! She is "(Simply) The Best." 
Running Time: Two hours and forty minutes includes an intermission
At the James M Nederlander Theatre, 24 W. Randolph
Book by Katori Hall with Frank Ketelaar and Kees Prins
Directed by Phyllida Lloyd
Choreography by Anthony van Laast
Music supervision, arrangements and incidental music by Nicholas Skilbeck 
Orchestrations by Ethan Popp 
Performances are:
Tuesday, Wednesday, Thursdays, Fridays at 7:30pm
Saturdays at 2pm and 8pm  
Sundays at 2pm
Thru April 2nd
For more information or tickets
Photos by Matthew Murphy and Evan Zim
For more Chicago theatre information and reviews, please visit Theatre in Chicago