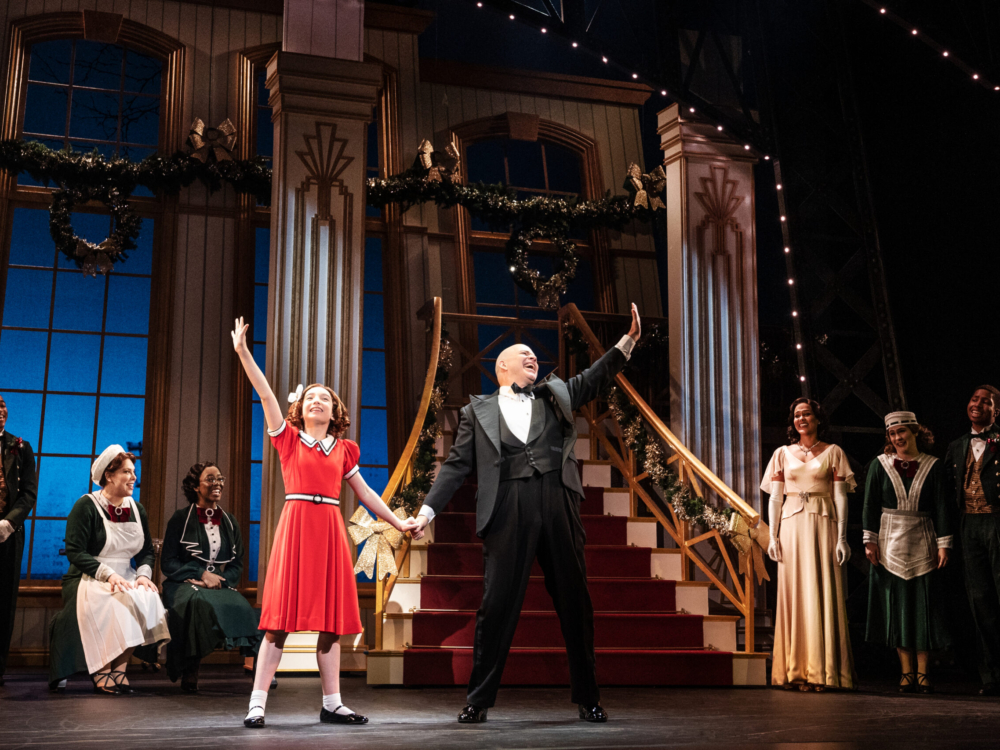 Broadway in Chicago presents ANNIE THE MUSICAL.
Do you remember when you last saw a live production of ANNIE? I do! It was 2016 and a Wednesday. Hillary just lost to Trump. I was devastated. I dragged myself to the press opening of ANNIE THE MUSICAL. The feel-good, family-friendly tale of an orphan bringing cheerful optimism to a country struggling with depression was THE perfect distraction for me that fateful night. 
Fast forward to 2023…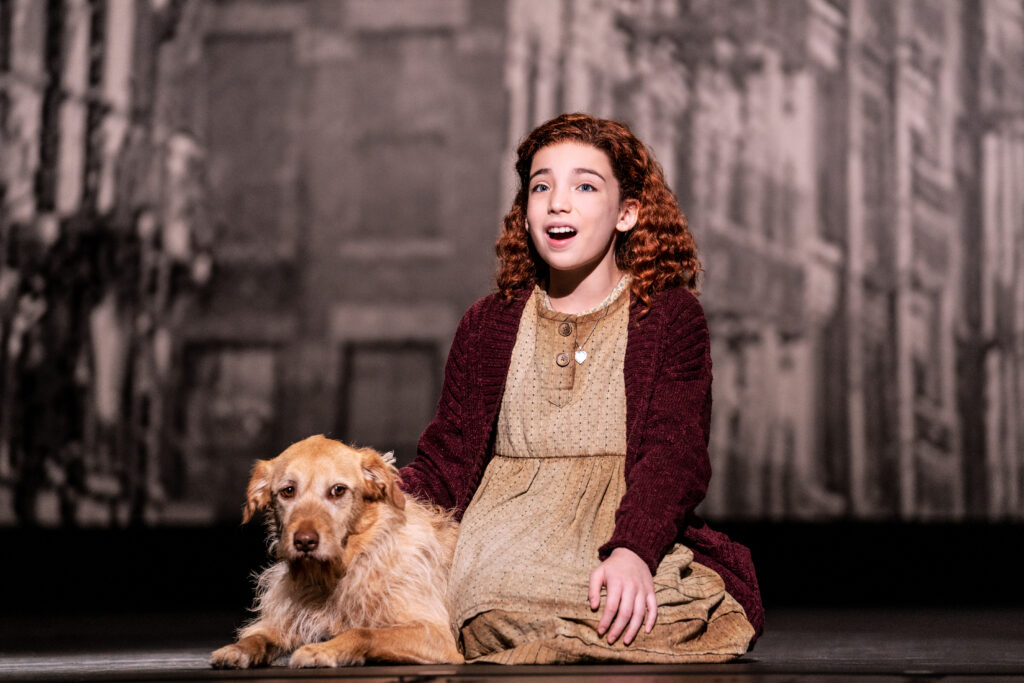 ANNIE is based on the "Little Orphan Annie" comic strip created by Harold Gray in 1924. The creative team of Thomas Meehan (book), Charles Strouse (music) and Martin Charnin (lyrics) debuted their award-winning musical in 1977. The story of a spunky orphan befriended by a billionaire engages as the ultimate happy ending. Strouse and Charnin weave into this fairytale their unforgettable show tunes include fan favorites like "It's the Hard Knock Life," "Easy Street," and of course the iconic and uplifting anthem,"Tomorrow."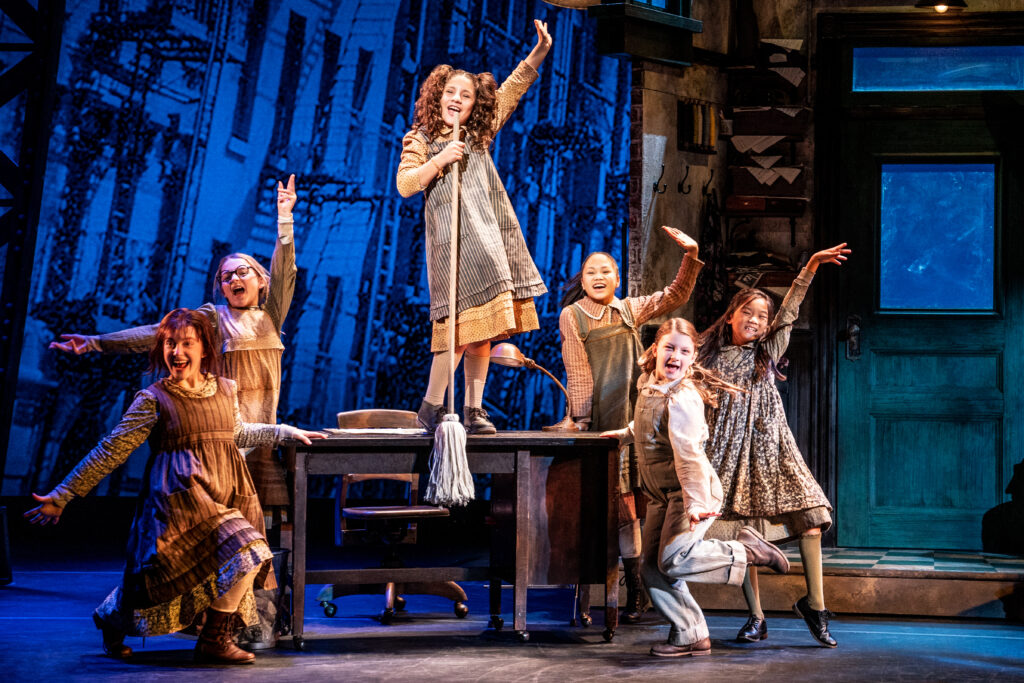 Under the direction of Jenn Thompson, this crackerjack ensemble hit all the high notes… figuratively and literally! The impressive Ellie Pulsifer (Annie) and hilarious Stefanie Londino (Miss Hannigan) belt out amazing range. Pulsifer kicks off the show with "Maybe." Her rendition almost starts out too quiet for the powerhouse orchestra. Any concerns are quickly set aside as she continues to gain volume in her hopeful journey. She absolutely crushes "Tomorrow" in its multiple reprises.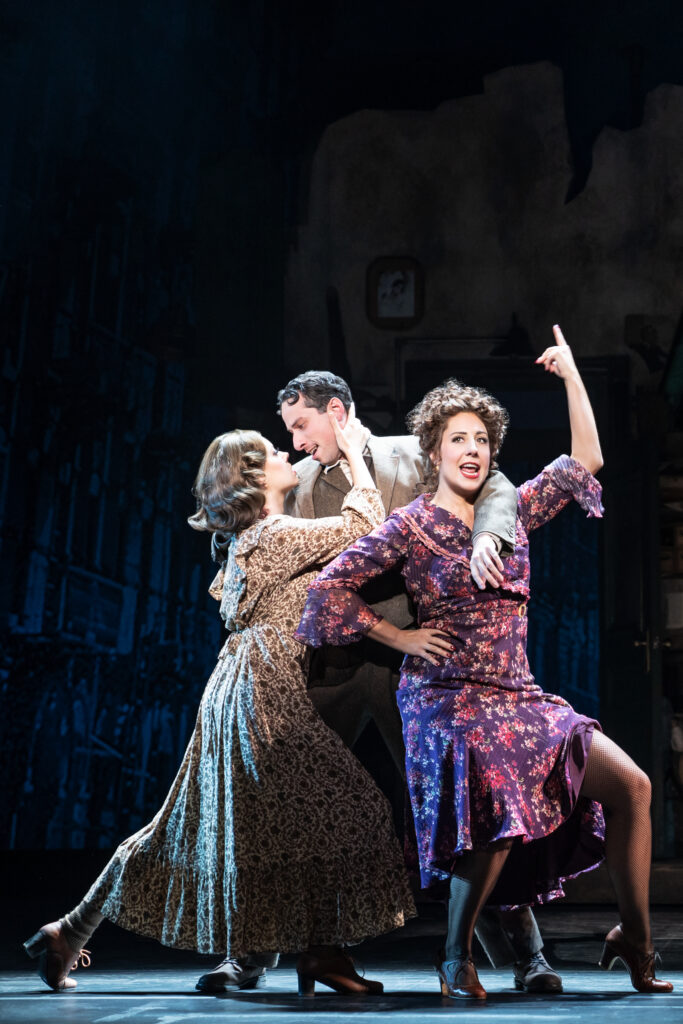 A gin-soaked Londino laments in her colorful "Little Girls." Although her comedic timing and diction warrant plenty of laughs, her diva-lious crescendo brings serious, thunderous applause. The score is one of the principal leads in this show. And Thompson's music team, Elaine D. Thompson (director), Talitha Fehr (coordinator) and Patricia Wilcox (choreographer), utilize the talented cast in this singing and dancing spectacle.  Adorable orphans, high-spirited servants and even the amusing residents of Hooverville bring energetic moves and playful harmonies. And special nod out to the charming blowhard Christopher Swan (Warbucks) and his elegant plucky assistant, Julia Nicole Hunter (Grace).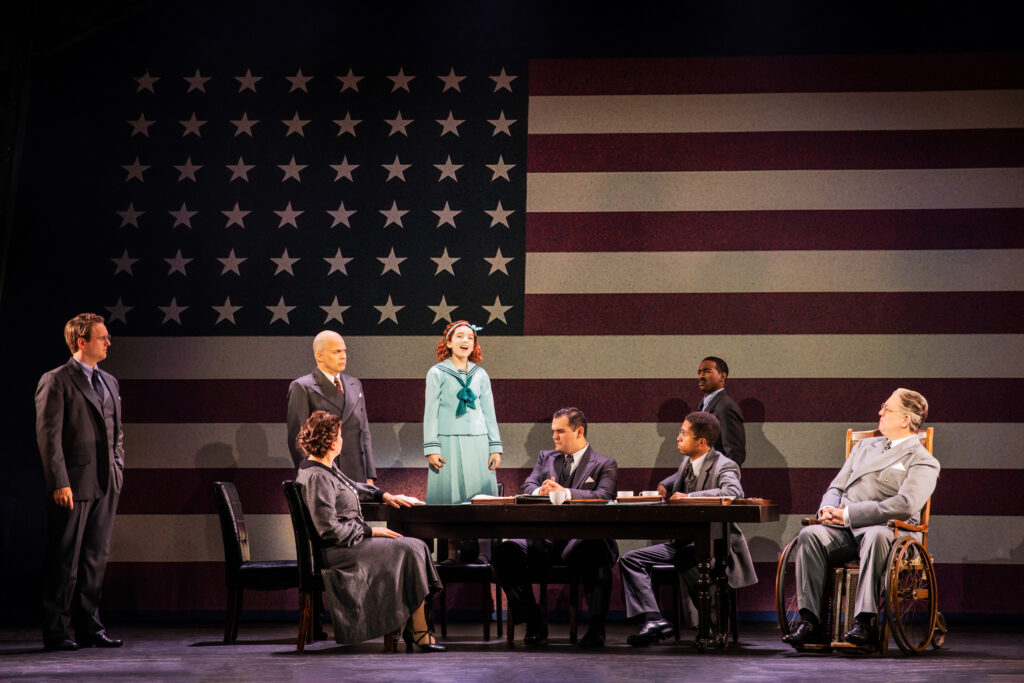 ANNIE THE MUSICAL is a guaranteed good time! The head-bopping and shoulder-shimmying score combined with the tale of resiliency and kindness is delightful. In the aftermath of a Trump presidency, the ongoing threat of a global pandemic and increasing massive gun violence, ANNIE continues to be THE exuberant escape from our own hard knock lives. 
Running Time: Two hours and thirty minutes includes an intermission
At Cadillac Theatre, 151 W. Randolph
Based on the "Little Orphan Annie" comic strip by Harold Gray
Music by Charles Strouse 
Lyrics by Martin Charnin
Book by Thomas Meehan
Directed by Jenn Thompson
Choreography by Patricia Wilcox
Music directed by Elaine Davidson
Music coordinated by Talitha Fehr 
Orchestration by Dan DeLange 
Performances are:
Tuesday, Wednesday, Thursdays, Fridays at 7:30pm
Saturdays at 2pm and 8pm  
Sundays at 2pm
Thru March 19th 
For more information or tickets
Photos by Matthew Murray and Evan Zimmerman for MurphyMade
For more Chicago theatre information and reviews, please visit Theatre in Chicago