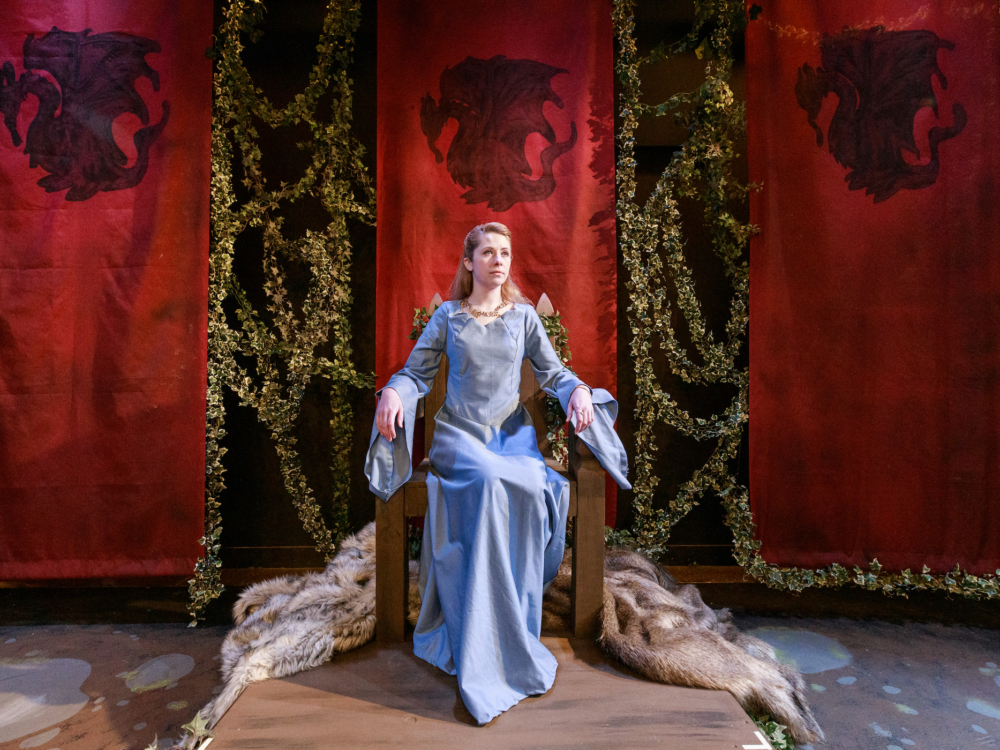 Idle Muse Theatre Company presents the World Premiere of THE LAST QUEEN OF CAMELOT.
From the title, I imagined Queen Guinevere (played by Caty Gordon-Hall) was finally going to have her say. The legendary Camelot implosion would be told from her point of view. Although the show has snippets of her own self revelations, the Queen's voice remains quieted behind the familiar masculinity of the well-known story. 
Adapter and director Evan Jackson tells the tale of King Arthur (played by Joel Thompson) attempting to uphold a harmonious civilization through his Knights of the Round Table. This tranquility is disrupted by both love and greed. Lancelot (played by Jack Sharkey) and Guinevere are torn between their love for each other and commitment to their King and his vision. Meanwhile, Morgan Le Fay (played by Elizabeth MacDougald) is ready to exploit the love affair to get her son Mordred (played by Xavier Lagunas) on the throne.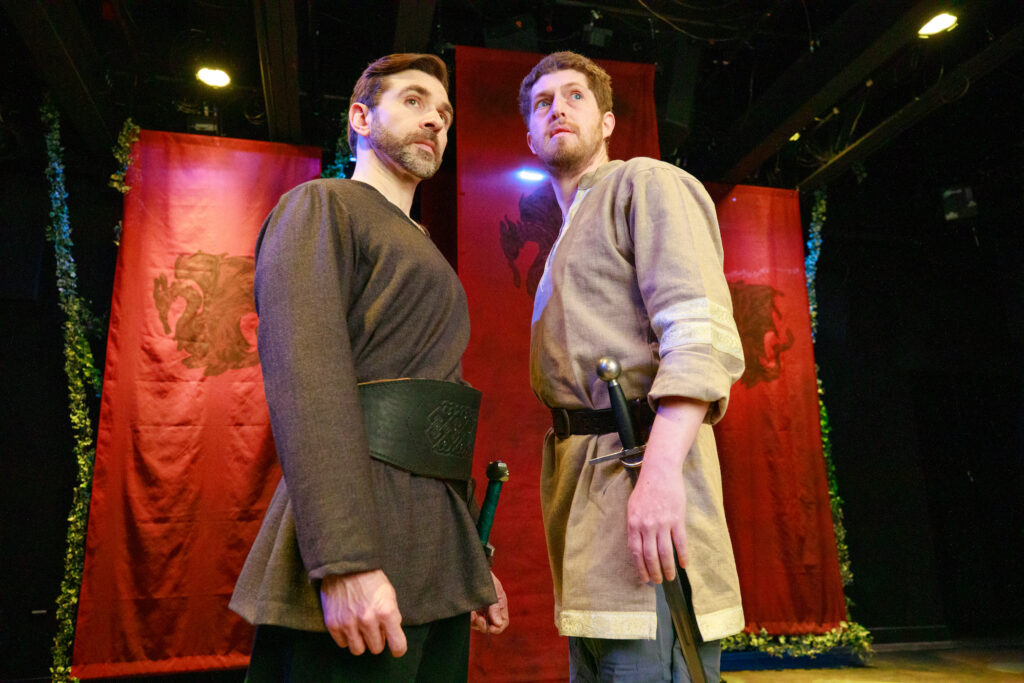 Jackson does layer in a feminine presence absent in other Camelot versions. He makes Merlin (played by Laura Jones Macknin) a woman. He gives the deliciously wicked Morgan more potion time. And he provides Guinevere a little backstory and a peek at her future. Yet, in its essences, this play stays central to the brotherhood. Masked men chasing women. Knights drinking around a campfire. And the guys sword fighting periodically. This is still Camelot… a man's world.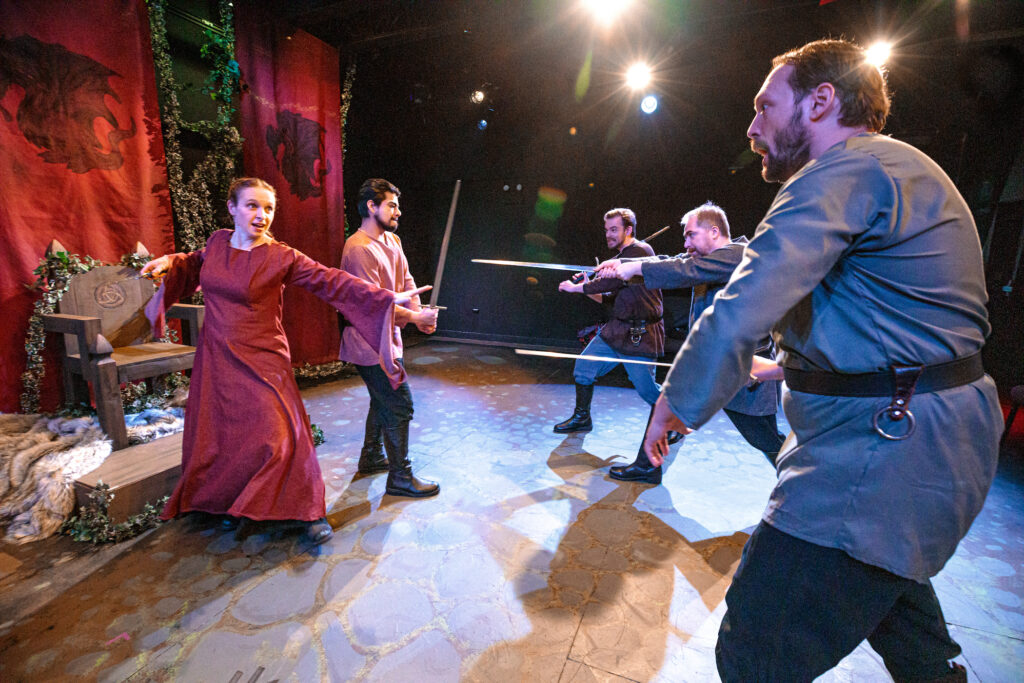 Although the storytelling is missing a woman's touch, the show entertains with its Idle Muse regulars. The always amusing Brendan Hutt (Dagonet) brings song and jokes to his role. A commanding Thompson seems born to play King. And MacDougald's maternal instincts channel GOT's Cersie. The ensemble bond together to transport the audience to the idyllic kingdom. And nod out to Costume Designer Amanda "Freja" Johanson for her royal wardrobe. The knights sport a variety of color and textures in their tunics and stoles, fastened with decorative brooches. And Gordon-Hall looked absolutely exquisite in her royal blue velvet gown.      
THE LAST QUEEN OF CAMELOT is more just CAMELOT than the Queen's retrospective. It stays true to the basic elements of the love triangle bringing about the collapse of a utopia. Fans of the King Arthur saga will enjoy Jackson's take on the classic. 
Running Time: Two hours and fifteen minutes includes an intermission
At The Edge Off-Broadway Theater, 1133 W. Catalpa
Adapted and directed by Evan Jackson 
Performances are:
Thursdays, Fridays, Saturdays at 8pm
Sundays at 3pm
Thru April 23rd
For more information or tickets
Photos by Steve Townshend
For more Chicago theatre information and reviews, please visit Theatre in Chicago