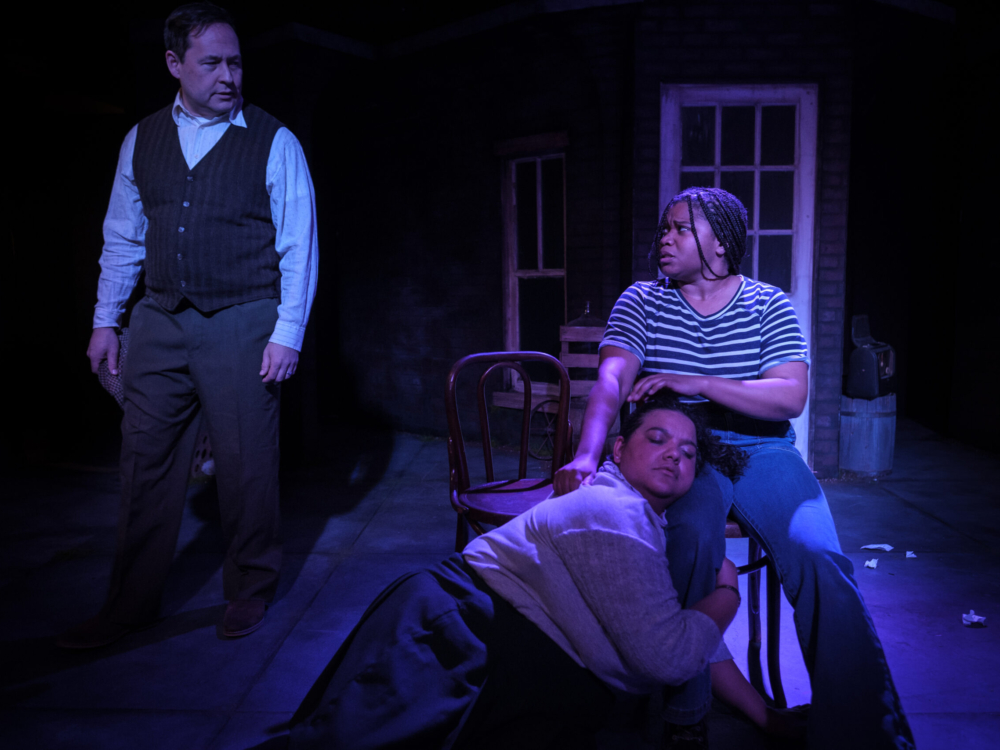 Factory Theater presents the World Premiere of THE KELLY GIRLS.
For centuries, Belfast has been a hotbed of warring factions. Catholics verses Protestants. Irish verses British rule. The Provisional Government of Ireland verses the Irish Republican Army (IRA). And later in the 1960s, the Official IRA verses the Provisional IRA. The Irish started fighting in their homes and then exploded out into the streets as generations fought for independence from UK oppression. They attacked the British, their neighbors, their families in their fervor for peace.   
Playwright Shannon O'Neill pens the tale of 'The Troubles' in Ireland. She makes the conflict personal by telling the story of the Kelly family. Da is a bartender. Ma is a rebel. And the sisters have grown up with special forces munitions training. When a bomb shatters their life, the Kelly Girls pick up arms to fight for their homeland and community. O'Neill mingles fact and fiction. She presents Irish history by imagining the conflict from the perspective of one family.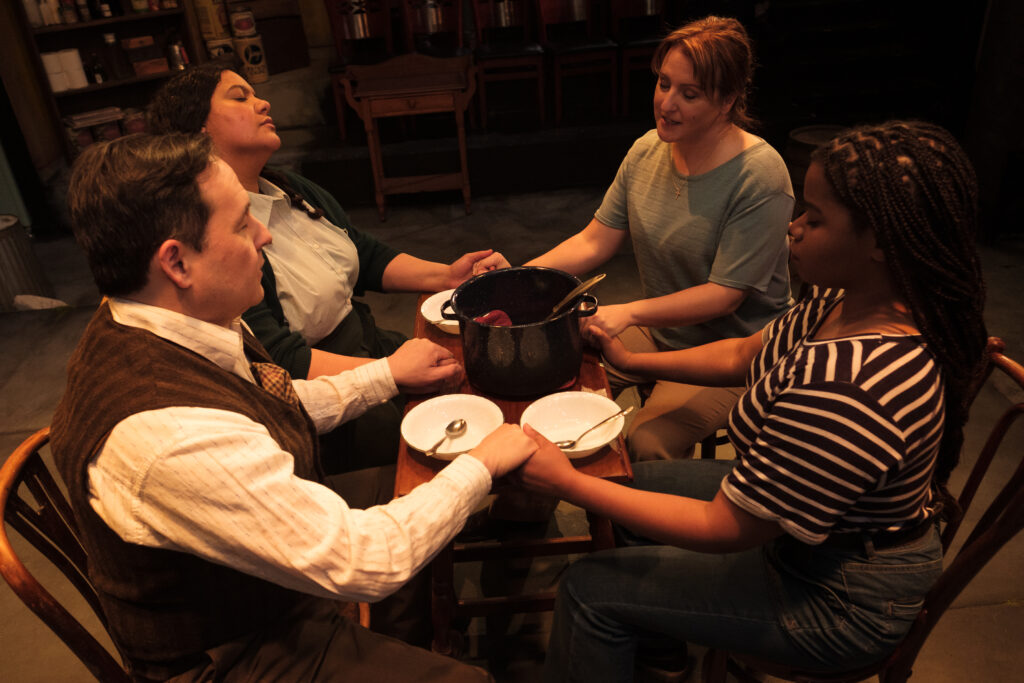 Director Spenser Davis paces it in rapid fire. The show starts with a researcher (played by Mandy Walsh- no relation) questioning Fianna Kelly (played by Amber Washington) about her experiences as a terrorist. The questioning leads into a reenactment as Washington and her crew rob a bank. In the next scene, time backs up again and Washington and her sister Regan (played by Brittney Brown) are kidding around about school, dancing and boys. The audience is immediately engaged in figuring out how and why this young girl would join the IRA.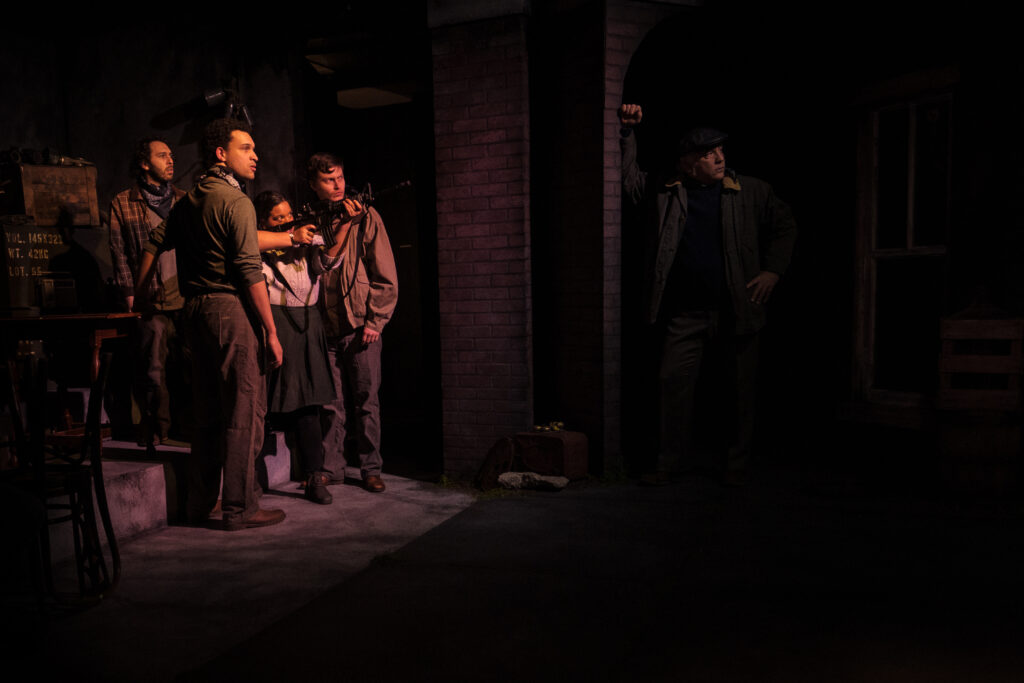 The heart of the story is about the sisterly bond between Washington and Brown. Initially, there is a playful sweetness to their interactions. They 'fight' over who has to help Da at the bar. Later, their fights are much more heated and intense. Although each wants to protect her sister, there is a scene where they beat-the-crap out of each other (Fight Director Chris Smith). And then while enduring the unimaginable, true tenderness is shown by gently stroking a sister's hair. They both brawl and adore with equal passion. Washington and Brown deliver authentic and heart-breaking performances as sisters.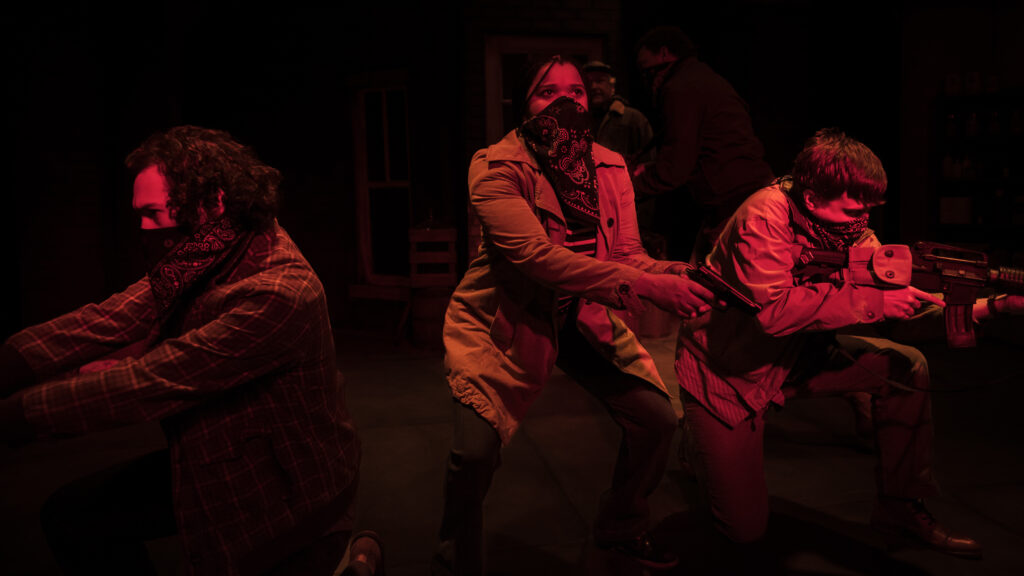 In the intimate Factory Theater space, Davis masterfully stages the violence from every angle and corner. Bombs detonate. Guns fire. Informants are shot. The action is continuous as orders are followed… with or without question. The ensemble bring the tension and unforgiving hostility. And special nod out to Walsh who plays three roles with distinction and different accents. In particular, her hostage performance is impressively belligerent and vulnerable.  
O'Neill's volatile story is an eye-opener for anyone. Some, especially Irish Americans, may have familiarity with the Northern Ireland conflict. Others may struggle for understanding as the storytelling is fast-paced. One thing is certain, THE KELLY GIRLS will definitely leave a mark. The aftermath is blood-soaked realization.            
Running Time: One hour and fifty-five minutes with no intermission
At Factory Theater,1623 W. Howard
Written by Shannon O'Neill
Directed by Spenser Davis
Performances are:
Fridays and Saturdays at 8pm
Sundays at 3pm
Additional 8pm performances on March 23rd and 30th
Thru April 1st
For more information or tickets
Photos by Candice Conner, Oomphotography
For more Chicago theatre information and reviews, please visit Theatre in Chicago