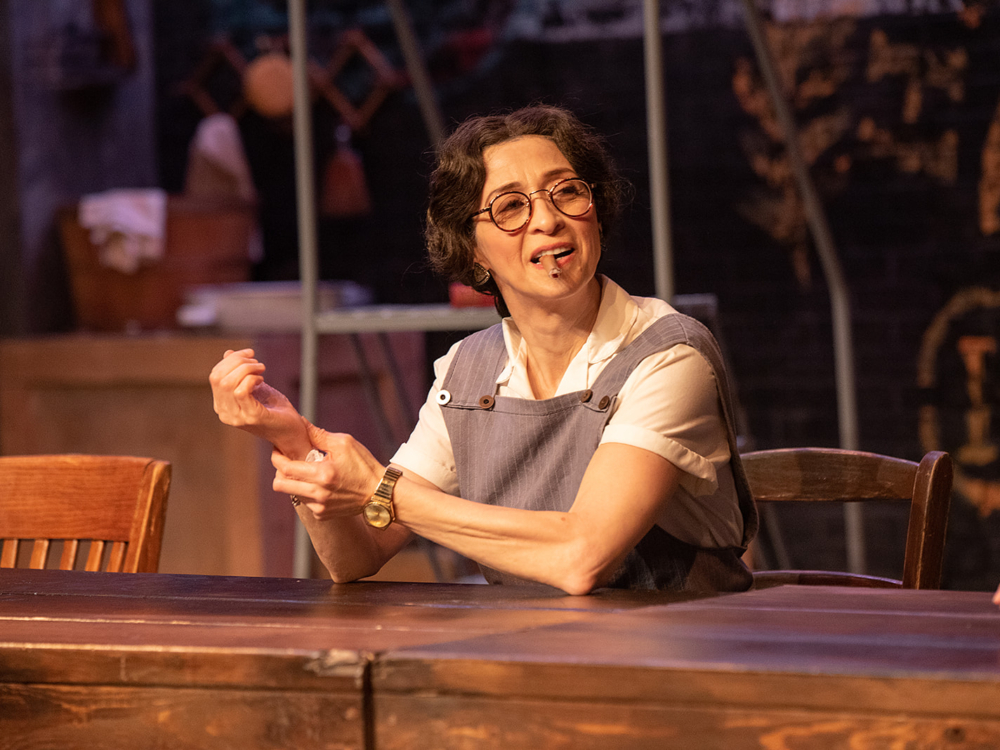 Remy Bumppo Theatre Company presents ANNA IN THE TROPICS.
A factory hires a lector to read to its workers. As the employees hand-roll cigars, they get lost in the romance and intrigue of "Anna Karenina." Playwright Milo Cruz uses the Leo Tolstoy classic as the basis for transformation in a working class community. Tolstoy's words enchant and inspire the laborers to see life, love and loss differently.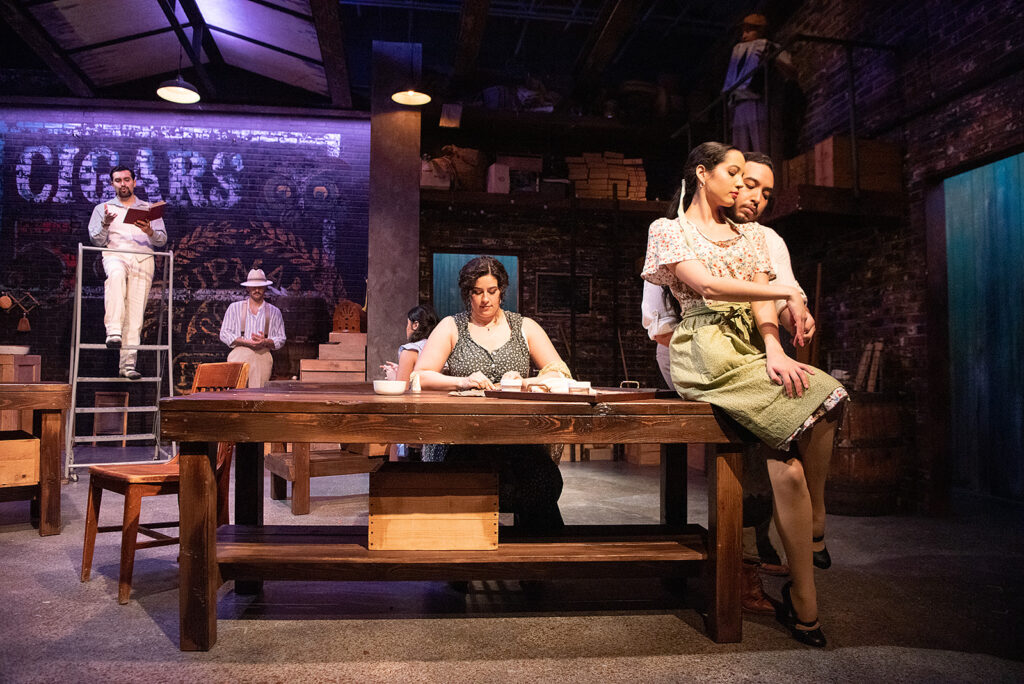 The premise is clever. Cruz's play even won the 2003 Pulitzer Prize for Drama. Although the Russian-Cuban mash-up intrigues, some of the dialogue sounds like a 19th century novel. While it works for a Tolstoy read, it feels stilted in a conversation onstage. The banter takes on a telenovela vibe. At various points, the audience is left wondering is this supposed to be funny or sexy.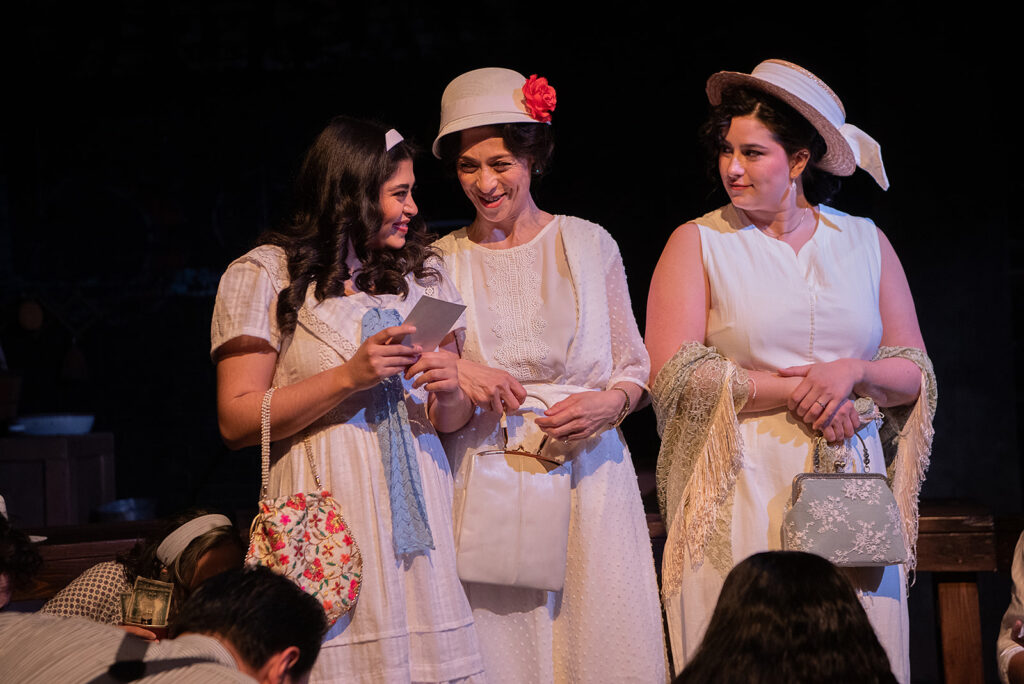 Director Laura Alcalá Baker effectively uses multiple techniques in the storytelling. Baker engages the audience immediately. She facilitates a loud cockfight alongside the arrival of the lector. As mother and daughters (Charin Alvarez, Krystal Ortiz, Alix Rhode) fantasize about the new guy, the rest of the ensemble carouse and gamble. The back and forth dramatically contrasts the escapism pursued by the villagers. Baker, along with Movement Designer Rigo Saura, use motion and rhythm as captivating visuals.  The ensemble authentically pantomime hand-rolling cigars. As Arash Fakhrabadi reads about amorous entanglements, Jonathan Moises Olivares and Jalbelly Guzman personify the words in movement. In another scene, a repeated ritual illustrates shared enjoyment around smoking.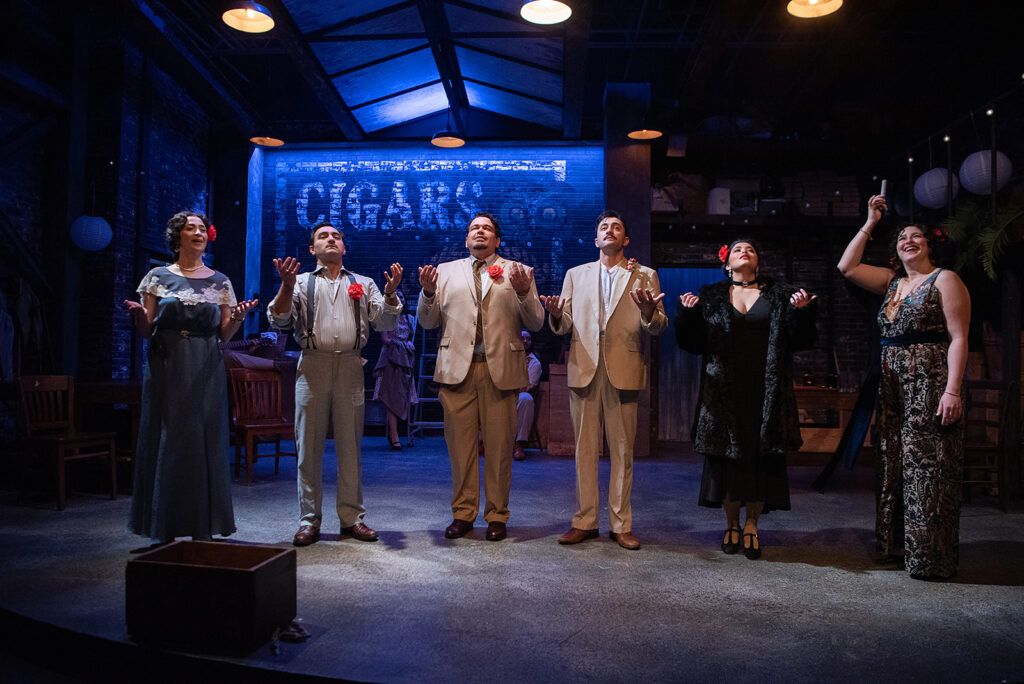 Despite some sluggish verbal exchanges, there is plenty of amusing repartee. Throughout the play, a fierce Alvarez continually slays it with a look or a word. She repeatedly annihilates a pompous Eduardo Xavier. Later, she goes after her husband (played by Dano Duran). Alvarez and Duran have a hilarious fight moderated by Rhode. The trio's comedic timing crushes it. Within the spirited dust-up, the couple display a deep mutual affection that is unexpectedly lovely. And the vivacious Rhodes charms with her dreamy innocence and her snarky one liners.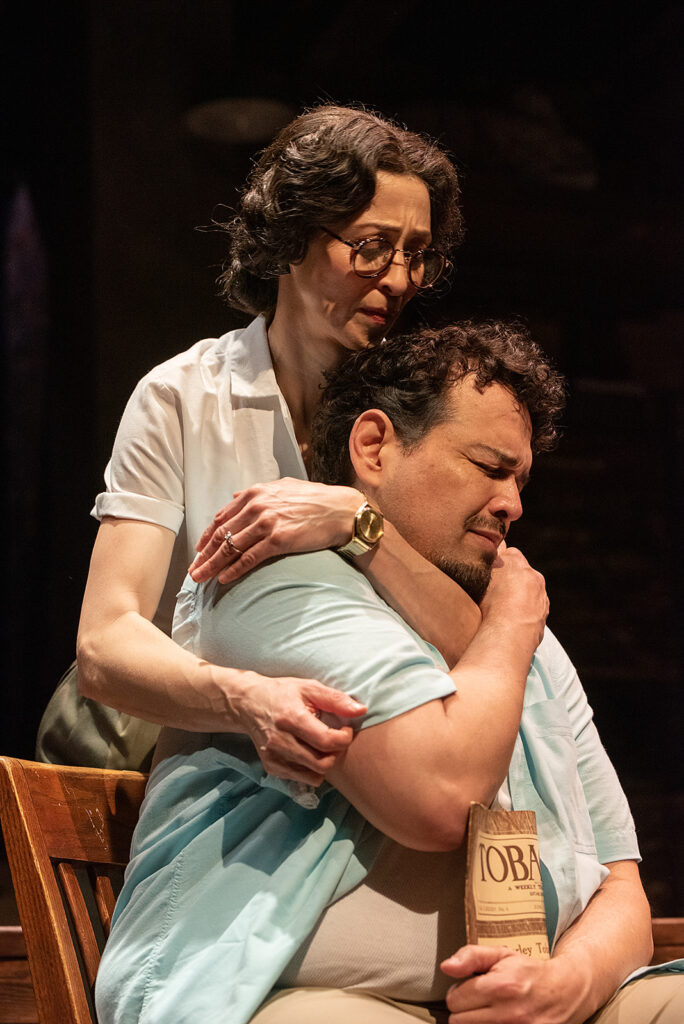 ANNA IN THE TROPICS has a lot going for it, including Lauren M. Nichols' dynamic set design. The idea of a factory of people falling in love with a book is especially endearing. To work from page to stage, the passion needs to be implosive. In some pivotal spots, the tension feels missing. Characters' actions are more contrived than emotionally driven. The resulting sex or violence doesn't seem quite earned.                 
Running Time: Two hours and twenty minutes includes an intermission
At Theater Wit, 1229 W. Belmont 
Written by Milo Cruz
Directed by Laura Alcalá Baker
Performances are:
Thursdays, Fridays, Saturdays at 7:30pm
Sundays at 2:30pm
Thru March 19th  
For more information or tickets
Photos by Nomee Photography
For more Chicago theatre information and reviews, please visit Theatre in Chicago