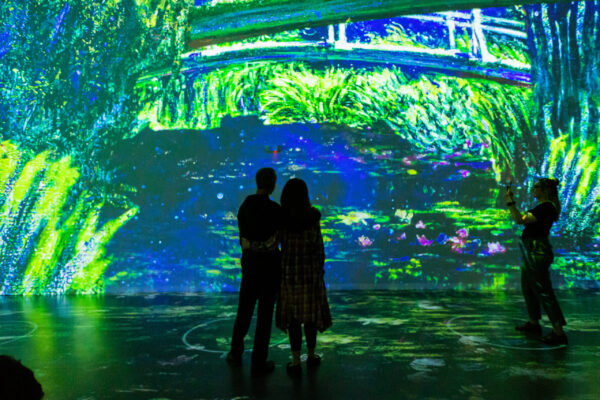 Lighthouse Immersive presents IMMERSIVE MONET AND THE IMPRESSIONISTS.
Claude Monet, August Renoir, Edgar Degas, Mary Cassatt and other impressionists are currently featured in an art show beyond their late 1800s' imagination and comprehension. Their brushstrokes and images are no longer contained to a specific canvass. Their work no longer hangs in one stagnant place.Their masterpieces, individually and collectively, are exploding across walls, over floors and into souls.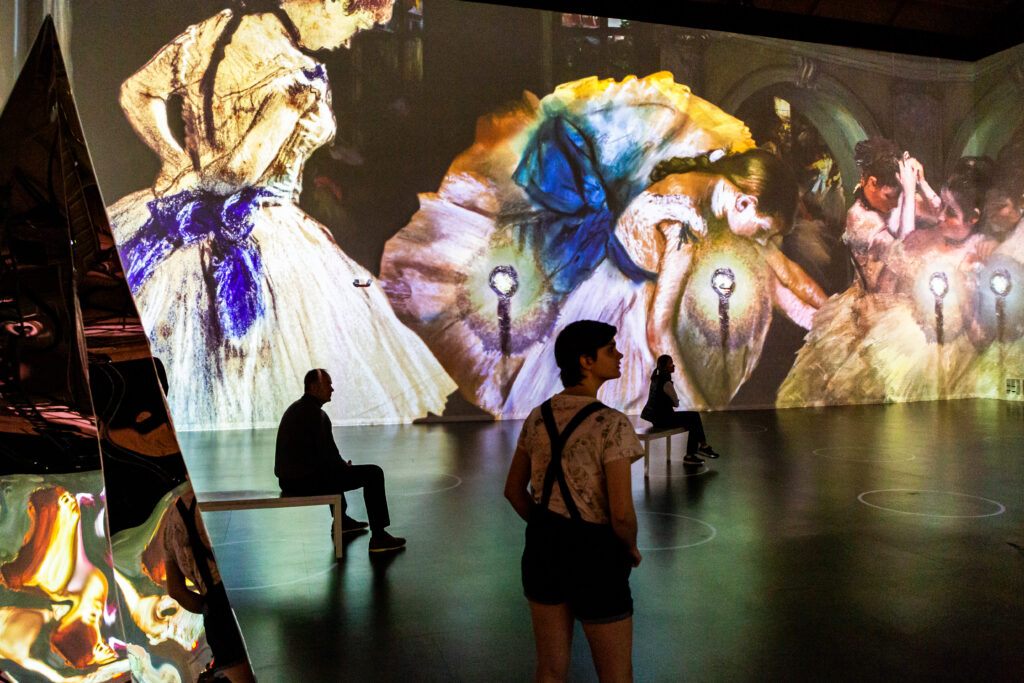 The creative team of Creator Massimiliano Siccardi, Composer Luca Longobardi, Art Director Vittorio Guidotti and Global Creative Director David Korins captivate with their interpretation of 'performing art'. The Impressionists are given a modern spin as their lily pads, dancers, nudes, apples, ships and hot air balloons are projected in a provocative montage set to music. The audience gawks as the surrounding scenery continually changes before their eyes, under their feet and across their bench. The fluidity is intoxicating! Bursts of colors appear, multiply and sweep an individual across the water or the sky or a bowl of fruit. Swirling images on the floor have a dizzying impact and  reiterate you are standing on enchanted ground. At one point, a parade of people start strolling around the room. It's as if they've been released from their frames and allowed to mingle among their 21st century descendants.         
Although I heard the tremendous buzz around IMMERSIVE VAN GOGH, I didn't GOGH! As with most things I've missed in the last few years, I blame COVID! Well, I won't be letting that happen again. Lighthouse Immersive has the perfect venue to be whisked away by these exquisite artistic immersions. I'm excited to experience the next one.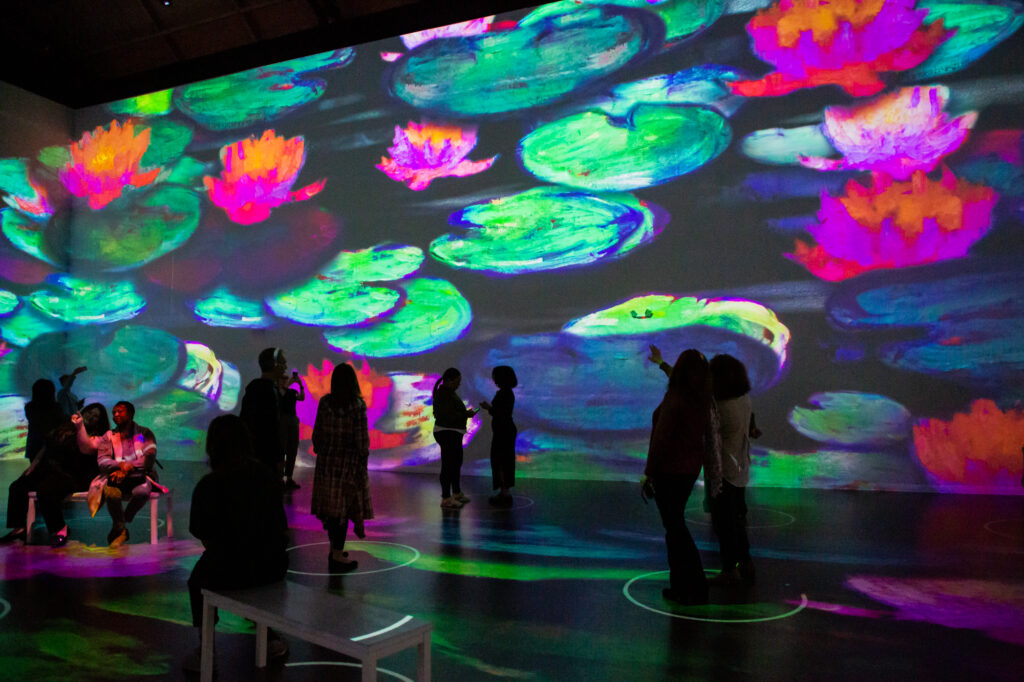 Running Time: Thirty to thirty-five minutes  
Lighthouse Art Space, 108 W. Germania Place
Creator Massimiliano Siccardi
Composer Luca Longobardi
Art Director Vittorio Guidotti
Global Creative Director David Korins
Buy Timed tickets providing you access to the exhibit at a specific hour on a specific day
Thru September 24th 
For more information or tickets
Production photos by Patrick Hodgon