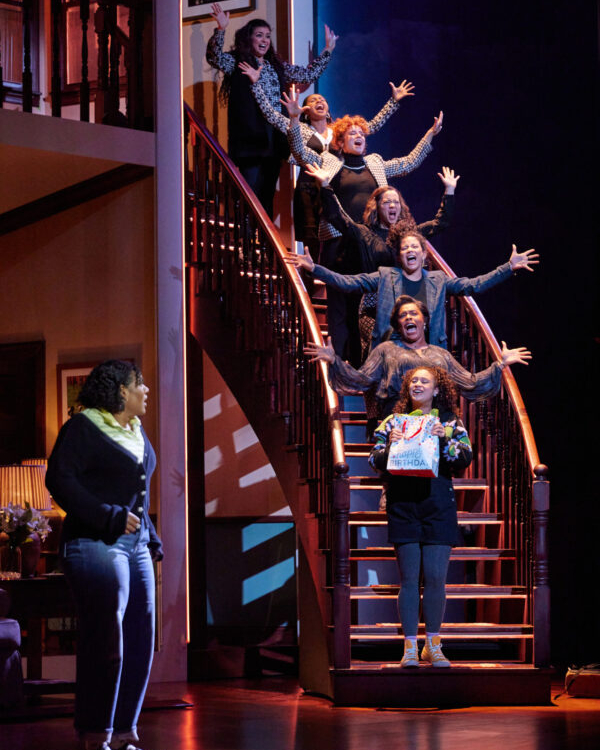 GoodmanTheatre presents the Chicago premiere of the musical LIFE AFTER.  
Today is her birthday! And Alice (played by an outstanding Samantha Williams) plans to crush the school debate and then celebrate with friends. When her dad (played by a charismatic Paul Alexander Nolan) shows up unexpectedly to take her to dinner, they quarrel. She storms out angry. He leaves her a voicemail asking her to call him back to resolve the situation. She doesn't make the call. Later that day, Alice's dad dies in a car accident.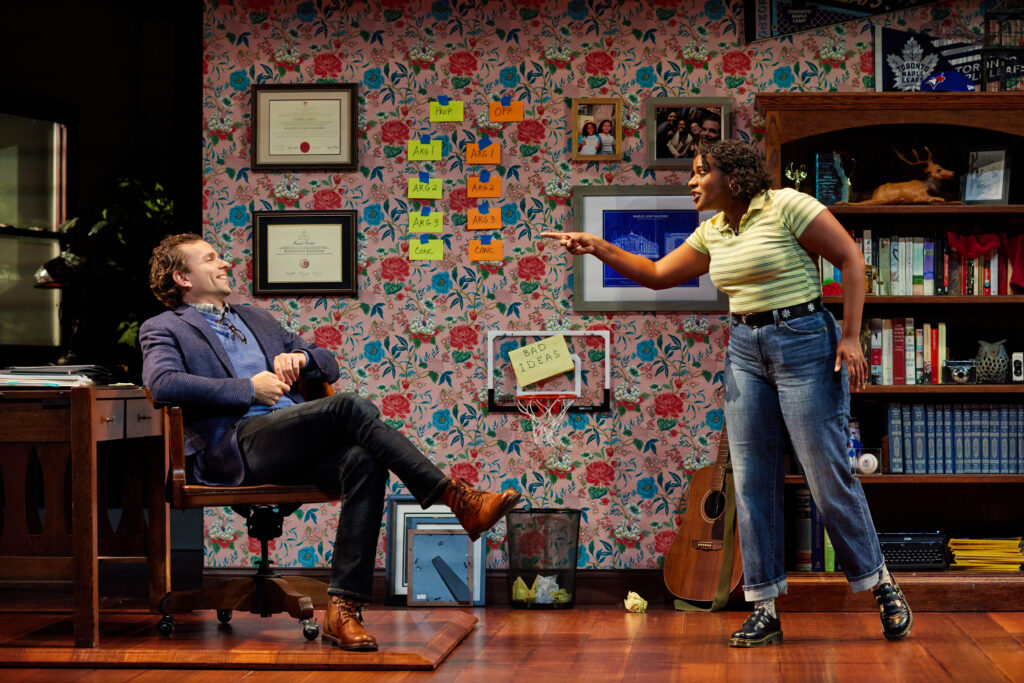 The set-up sounds angst heavy. It isn't! Playwright, Composer and Lyricist Britta Johnson makes this tale of grief more simplistically unconventional. Instead of the typical drama associated with death, she focuses and elevates the dispassionate and oddities of mourning. Strangers invading personal space. An abundance of casseroles delivered to the family. A widow forced into small talk. And a young girl trapped in her own imagination trying to unravel the mystery of her father's last words and actions. 
Johnson cleverly knits all these colorful moments into a swirling musical. The deceased was a celebrity self-help guru. His popular catch-phrases of 'control what you can' and 'forgive yourself' are weaved into Johnson's lyrics about navigating through sorrow. Most of her songs have a brightness and an almost playful tone. She uses a wonderfully versatile chorus (Ashley Pérez Flanagan, Lauryn Hobbs, Chelsea Williams) to inject humor and fantasy into the show. They pop up as celebrity-stalker mourners, diner waitresses and teenage partiers. The trio bring a lightness to a wistful S. Williams' obsessive quest to figure out her dad's final moments.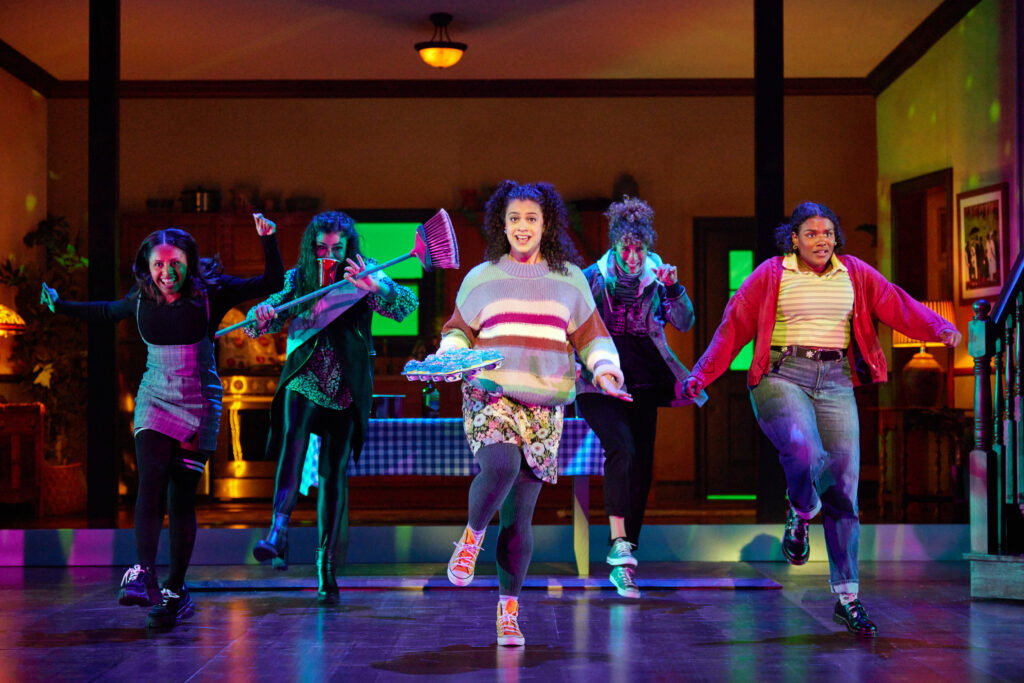 Director Annie Tippe impressively orchestrates this show with top-notch talent. The entire ensemble is terrific. Lucy Panush (Hannah) delights as Alice's quirky friend. The commanding Bryonha Marie Parham (Beth) has a cool facade of one liners with hints of vulnerabilities percolating below the surface.  And Skyler Volpe (Kate) plays snarky, vegan older sister perfectly. All the personalities are enhanced by Sarafina Bush's eclectic and fun wardrobe choices.  
Johnson is definitely an inventive and vivid storyteller. Although I appreciated the intentionality of her choices, I missed feeling emotionally tethered to the tragedy (accept during a painting scene with S. Williams, Parham, and Volpe). This loose connection probably added to a prolonged ending for me. Each of the last few scenes seemed like the ending. I was ready to prematurely clap… a few times. Despite those wrinkles, Johnson's LIFE AFTER was an interesting and unique twist on dealing with a fatality. I enjoyed it!     
Running Time: One hundred minutes with no intermission
Goodman Theatre, 170 N. Dearborn
Book, lyrics and music by Britta Johnson 
Directed by Annie Tippe
Choreography by Ann Yee
Music supervision, arrangements and orchestrations by Lynne Shankel
Music direction by Chris Kong
Wednesdays, Thursdays at 7:30pm 
Fridays and Saturdays at 8pm
Saturdays and Sundays at 2pm
Thru July 17th
For more information or tickets
Production photos by Jeremy Daniel
For more Chicago theatre information and reviews, please visit Theatre in Chicago