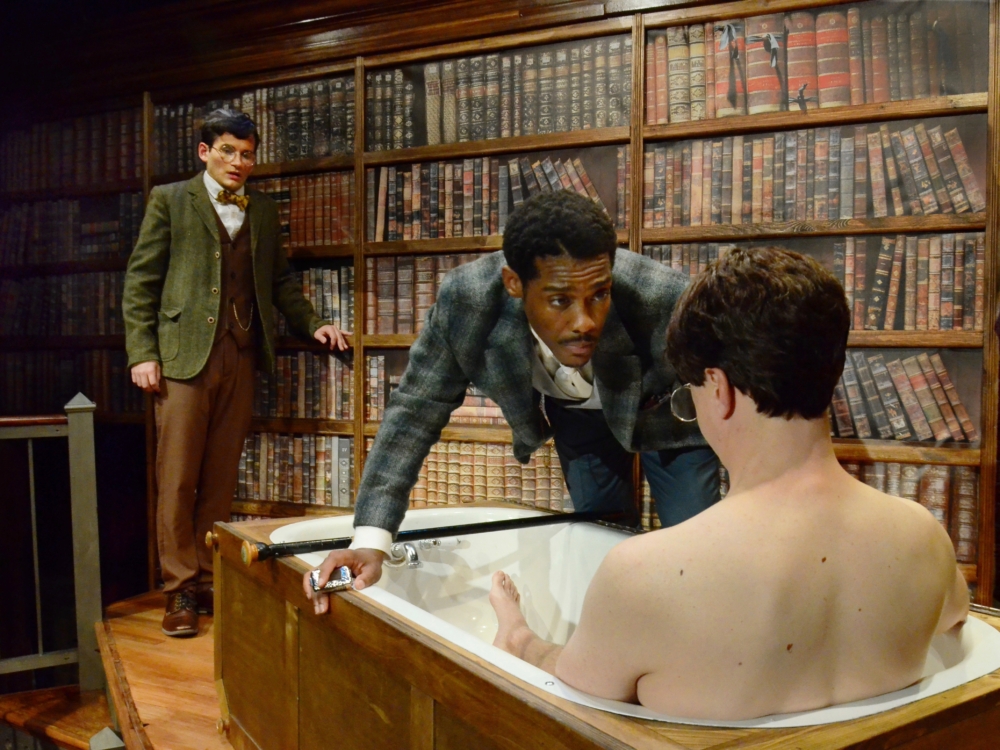 Lifeline Theatre presents WHOSE BODY?
When a dead body is found in a bathtub, the duchess (played by Katie McLean Hainsworth) relays the scandal to her son and amateur sleuth Lord Peter (played by William Anthony Sebastian Rose II). A mysterious murder entices Peter to skip the book sale and head to the crime scene. Author Dorothy L. Sayers penned a 1920s detective series around an aristocrat's keen criminological mind. Playwright Frances Limoncelli takes Sayers beloved story and adapts it for stage in this witty whodunit.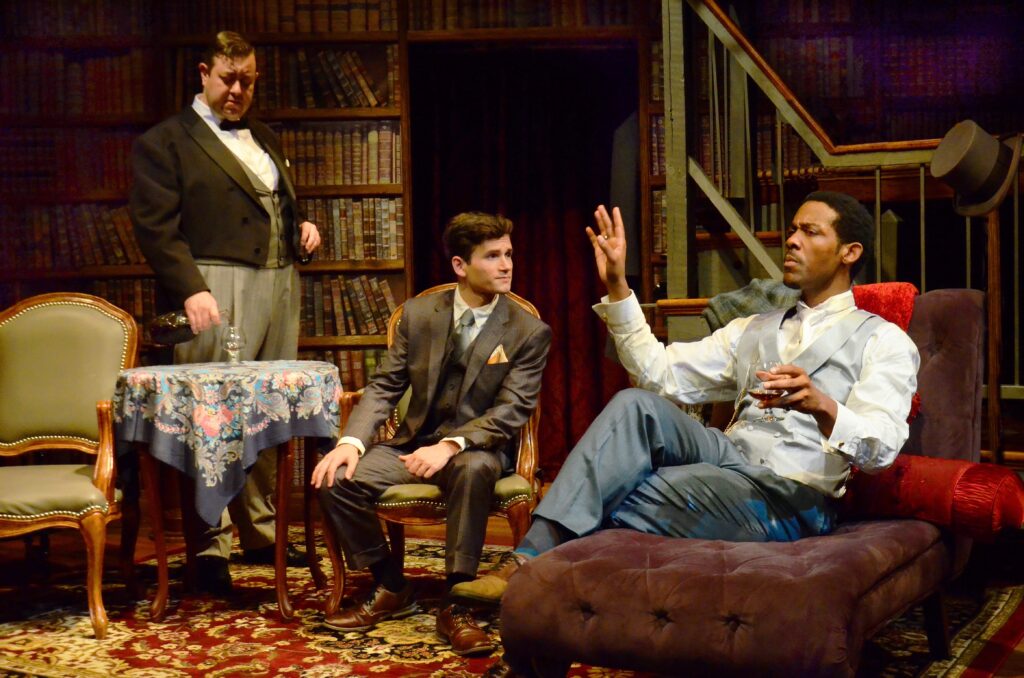 Under Jess Hutchison's skillful direction, the terrific ensemble tether us to this charming British tale. Playing multiple characters, the actors effortlessly change personas with a new costume and accent (nod out to both Costume Designers Caitlin McLeod and Anna Wooden, as well as, Voice & Dialect Coach Carrie Hardin). The colorful wardrobes and dialects give the story more entertainment posh. And Scenic Designer Alan Donahue's grand library is the multi-functional centerpiece. Through hidden doors, we are cleverly transported to an office and later a graveyard.    
In the lead, a grandiose Rose investigates the murder like its a cerebral sport. He spiritedly spars with his trusty butler (played by Scott Danielson) and inspector friend (played by John Drea) to unravel the mystery. Rose plays it so deliciously pompous that when he is stricken by the past, his fragility is endearing.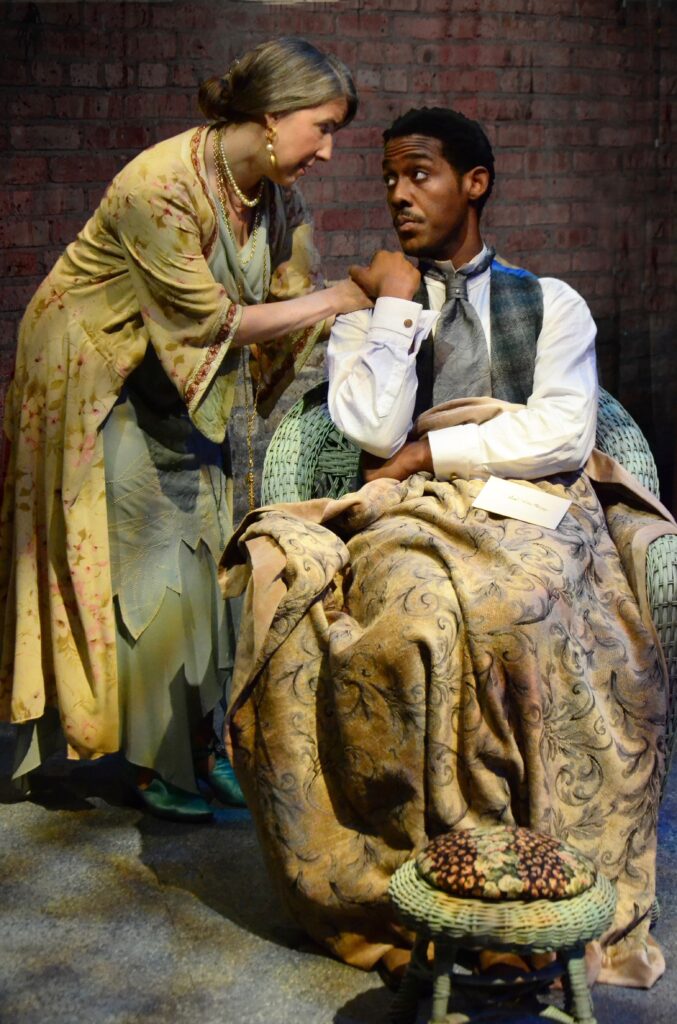 Although the mystery is the central intellectual curiosity, the story is so much more than murder. It has heart and humor! Rose's relationship with a haughty yet doting McLean Hainsworth is adorable. McLean Hainsworth zings the one liners with panache. Their delighted presence at an inquest is hilariously wrong. Rose and Danielson also have this Batman-Alfred thing going on. Danielson is hysterical as he unemotionally explains why he has been drinking the expensive brandy. So fun!     
WHOSE BODY? You should find out for yourself. Get a ticket to this winsome whodunit! 
Running Time: Two hours and twenty minutes includes an intermission
At Lifeline Theatre, 6912 N. Glenwood
Based on the novel by Dorothy L. Sayers
Adapted by Frances Limoncelli
Directed by Jess Hutchison
Thursdays and Fridays at 7:30pm
Saturdays at 4pm and 8pm
Sundays at 4pm
Thru October 27th
Photos by Suzanne Plunkett
For more Chicago theatre information and reviews, please visit Theatre in Chicago