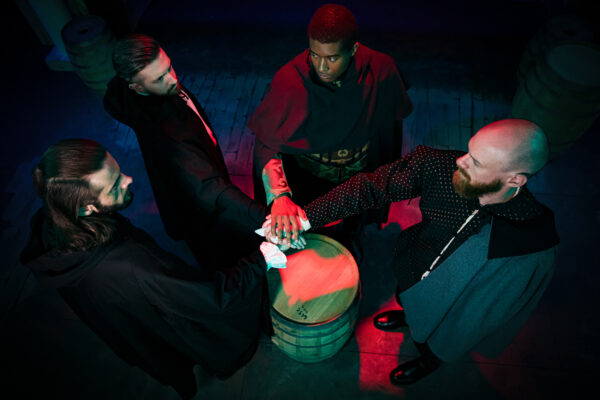 Idle Muse Theatre Company presents EQUIVOCATION.
Playwright Bill Cain blurs the lines between fact and fiction, onstage and offstage, history and real time in this Shakespearean mash-up. The Bard has been royally commissioned to write a play about the powder keg assassination attempt on the King. The problem is this isn't about history. The treasonous act just happened. Or did it? Shakespeare grapples with the truth about crimes against the King, the legacy of his plays and the death of his son.
Cain's multi-layered storytelling has an appealing Shakespeare-in-Love quality. Yet, this sneak peek into the Bard's life is less playful. It is more a compelling and introspective of his plays' inspirations.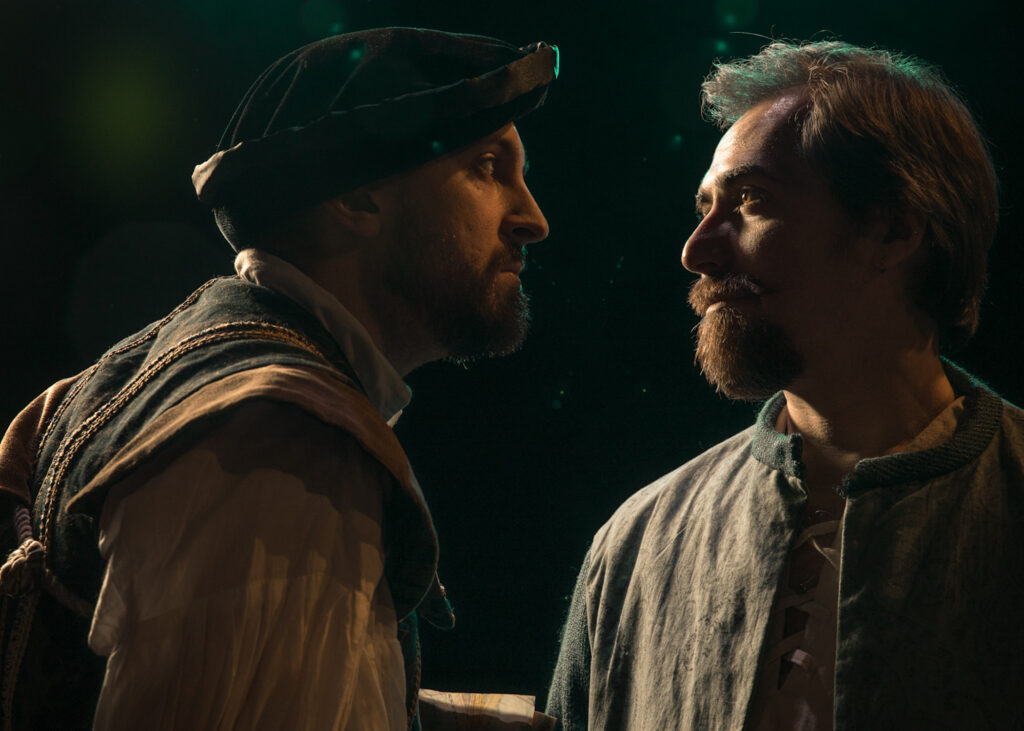 Director Evan Jackson masterfully stages Cain's plays within a play. Jackson's small and mighty ensemble effortlessly change persona with an accent and attitude adjustment. In one scene, Michael Dalberg plays the pompous and smarmy Lord Cecil. In the next, he's at The Globe Theatre with his fellow thespians good-naturedly debating the merits of a script. Jake Baker goes from confident head of the acting troupe to solemn imprisoned priest. The amazing actors continually transition back and forth to meet the demands of sixteen scenes with six actors (also included: Emerson Elias, Brendan Hutt, and Kali Skatchke).   
Particularly noteworthy is Kade Cox's performance. At one point, he plays the gregarious Scottish king watching himself as an actor in a play. Cox impressively twirls off his royal robe and spins 'onstage' into a swashbuckling duel. His ongoing, numerous quick changes are mesmerizing.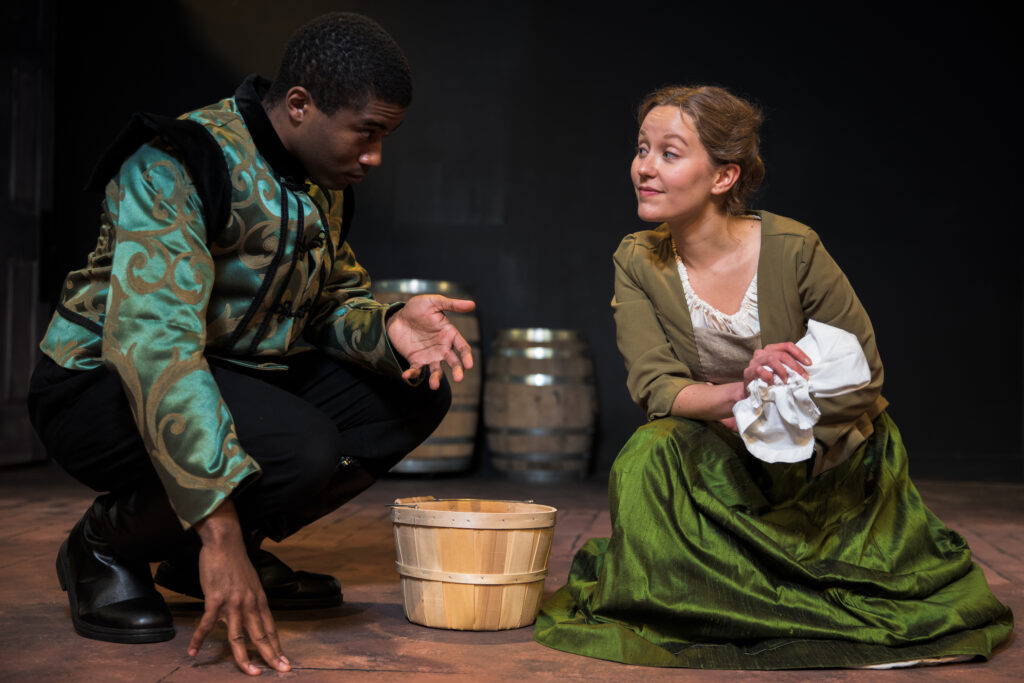 EQUIVOCATION is solid storytelling, directing and acting! The only wrinkle for me was the length. Even though the program says two hours and fifteen minutes, this EQUIVOCATION is thirty minutes more than announced. Still, I thoroughly enjoyed EQUIVOCATION for its very human and robust portrayal of Shakespeare at a crossroads in his career and life.      
Running Time: Two hours and forty-five minutes includes an intermission
At The Edge Theatre Off Broadway, 1133 W. Catalpa
Written by Bill Cain
Directed by Evan Jackson
Thursdays, Fridays, Saturdays at 8pm
Sundays at 3pm
Thru October 20th
For more Chicago theatre information and reviews, please visit Theatre in Chicago