Goodman Theatre presents BERNHARDT/HAMLET.
It is 1899. Legendary actress Sarah Bernhardt is producing "Hamlet" and casting herself in the lead. Playwright Theresa Rebeck imagines the complications of this moment in theatre history. Bernhardt is 55, struggling financially and forcing her married lover to adapt Shakespeare's play. The real life story intrigues. A turn-of-the-century woman refusing to accept the limitations of her gender and age is relevant. I was excited to see this story onstage.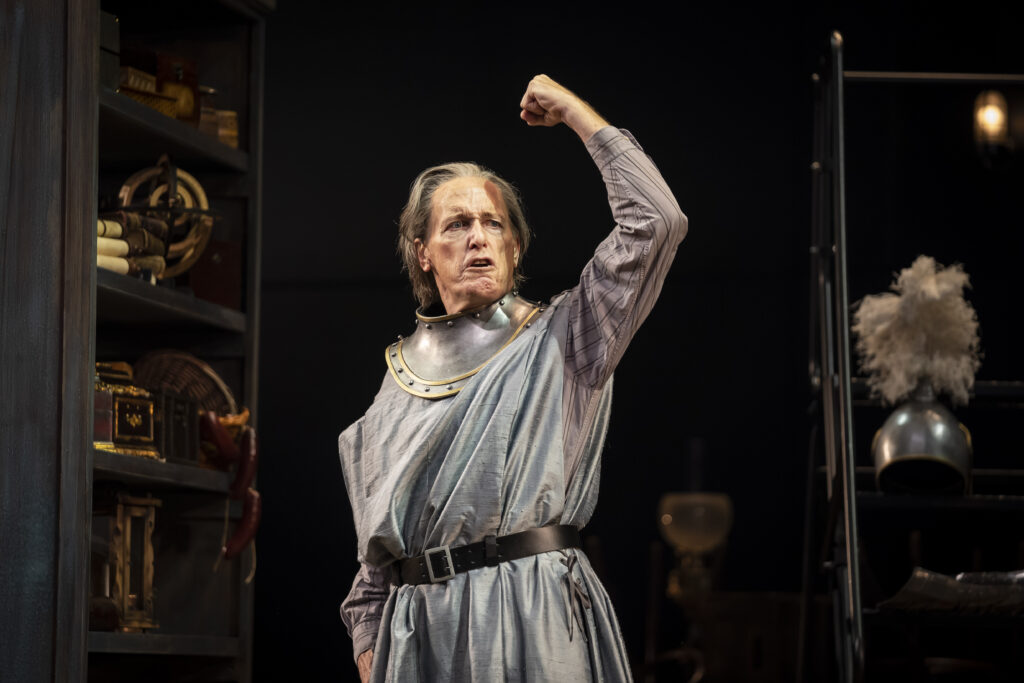 Terri McMahon (Sarah) takes on the theatrical icon. Director Donna Feore has her play it with finesse and sophistication. McMahon's subtle portrayal contrasts with the outrageous behavior I perceived for the infamous Bernhardt. Her brazen defiance is watered down. Her affair with Edmond Rostand (played by John Tufts) feels stilted. Even her transition from Bernhardt to Hamlet is pretty even-keeled. Although Rebeck's script is ripe with potential comedy, McMahon's delivery fails to zing the one liners. At my performance, the audience's laughter was uncomfortably missing.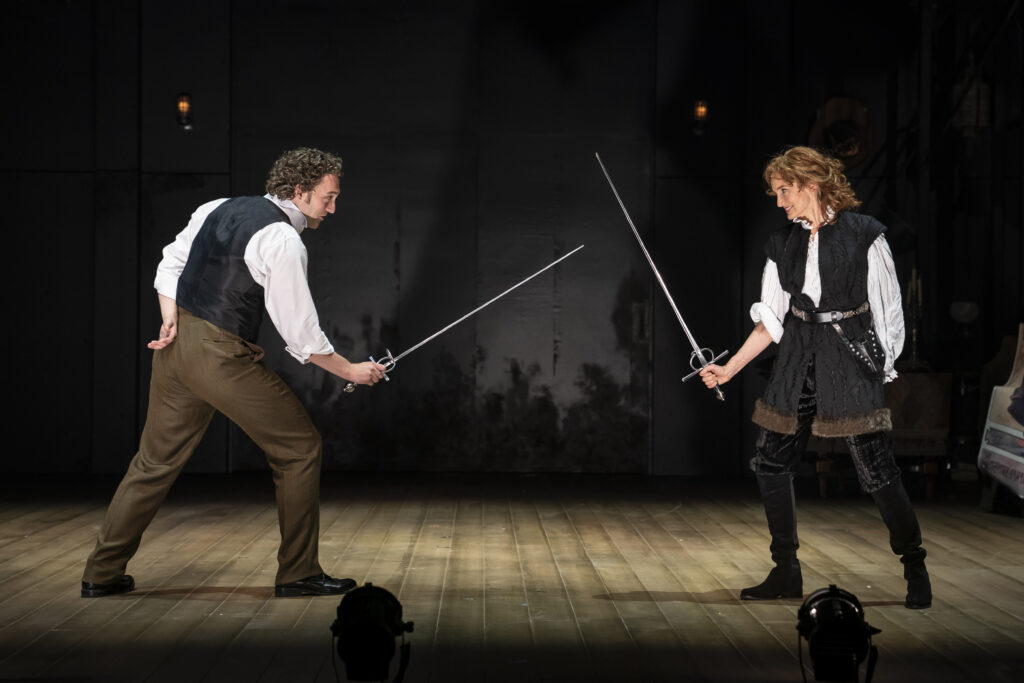 Still, there are moments of enjoyment. The literal and verbal sparring between McMahon and Luigi Sottile (Maurice) rings true. The mother and son chemistry is anchored in loving acceptance of each other's inadequacies. Also, the always amazing Larry Yando (Constant Coquelin) hits all his punch lines. Yando plays the wisecracking sidekick until he steps into the Cyrano spotlight in-the-play-within-the-play. (Sidenote to Goodman: "Cyrano de Bergerac" with Yando? Yes, please!) Rebeck's story cleverly weaves in how the Bernhardt-Rostand collaboration influenced the script development for "Cyrano."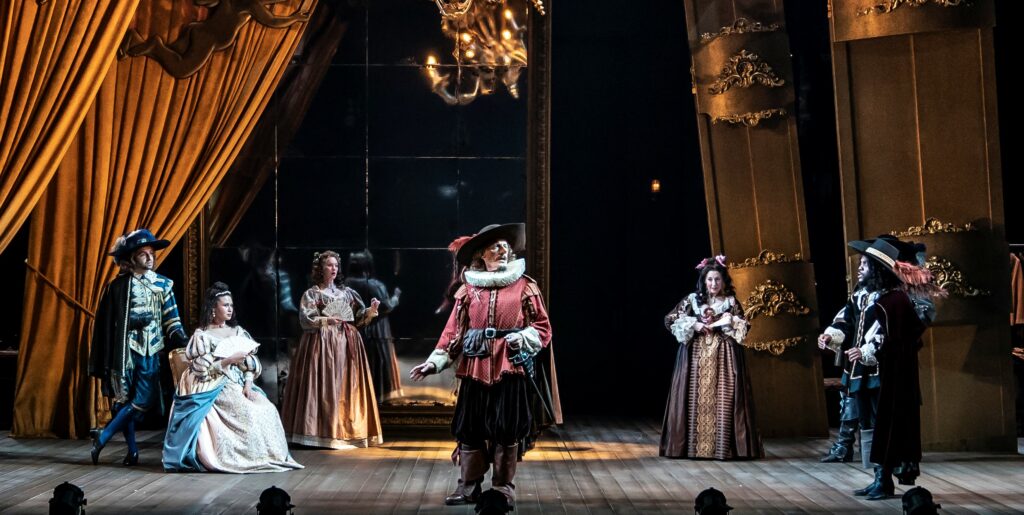 BERNHARDT/HAMLET didn't have the unabashed Divine Sarah I anticipated. Although the backstory behind Bernhardt's "Hamlet" and Rostand's "Cyrano" intrigues, this show doesn't captivate. The theatrical and relational barriers to get the shows made resolve without any real drama or comedy.     
Running Time: Two hours and thirty minutes includes an intermission
At Goodman Theatre, 170 N. Dearborn
Written by Theresa Rebeck
Directed by Donna Feore
Wednesdays, Thursdays at 7:30pm
Fridays, Saturdays at 8pm
Thursdays, Saturdays, Sundays at 2pm
Thru October 20th
Production photos by Liz Lauren
For more Chicago theatre information and reviews, please visit Theatre in Chicago