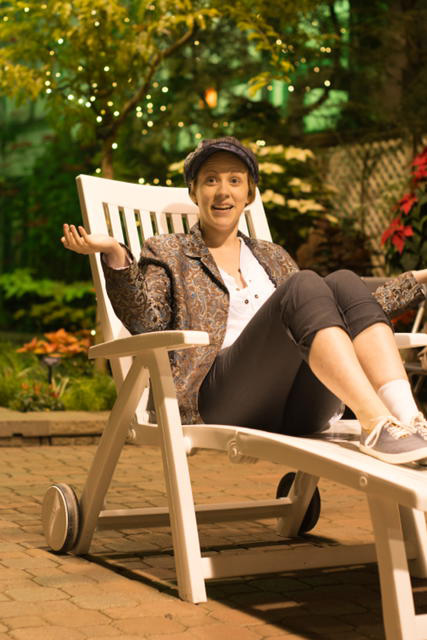 Midsommer Flight remounts TWELFTH NIGHT at  Lincoln Park Conservatory.
Midsommer Flight gives Chicago a merry alternative to traditional Xmas shows. Director Beth Wolf and her frolicking ensemble return with a Shakespeare comedy classic. They sing. They dance. They improv. The talented, bare-footed crew race around Illyria playing instruments and falling in love.  A solid Meredith Ernest (Viola) is the only newcomer in this 2016 remount. My 2015 Review. Shakes rom-com again comes to life in the lush setting of this indoor park.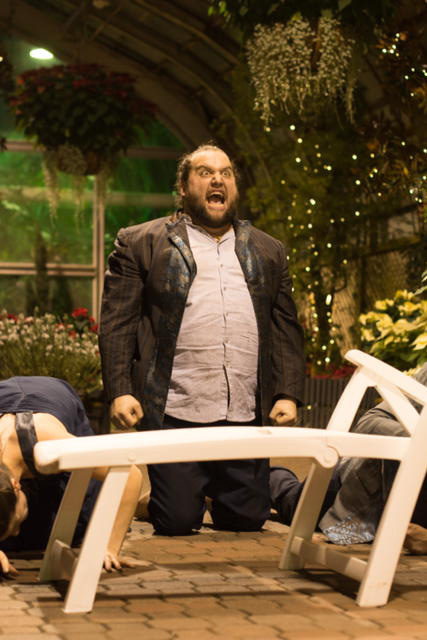 Please note the usher said the running time was 90 minutes.  The program says 100 minutes.  The reality is 120 minutes. Although the enthusiastic cast never tires from their playful antics, I got a little antsy with the extended length. Some of the comedy bits go longer than necessary with excessive mugging to the crowd. Even though I love Alex Mauney's musical interludes, the last song isn't received with the same appreciation. I want the more solemn melody announcing 'the end of the show' to be quicker and sooner.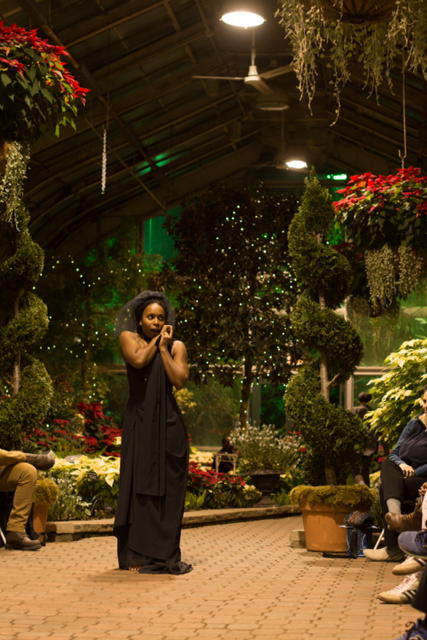 Still, TWELFTH NIGHT is a wonderful seasonal offering.  Paired up with the neighboring Zoolights, it's a fun (and free) holiday date night.     
Running time: 2 hours with no intermission.
At Lincoln Park Conservatory, 2391 N. Stockton
Written by William Shakespeare
Directed by Beth Wolf
Music Direction by Elizabeth Rentfro
Associate Directed by Dylan S. Roberts
Thursdays, Fridays, Saturdays and Sundays at 7:30pm
Thru December 23rd
Performances are free, Donations Collected.
Reserve Tickets at www.midsommerflight.com
All Photos by Tom McGrath
For more information and reviews on Chicago theatre, visit Theater in Chicago.