E.D.G.E. Theatre presents the musical 1776.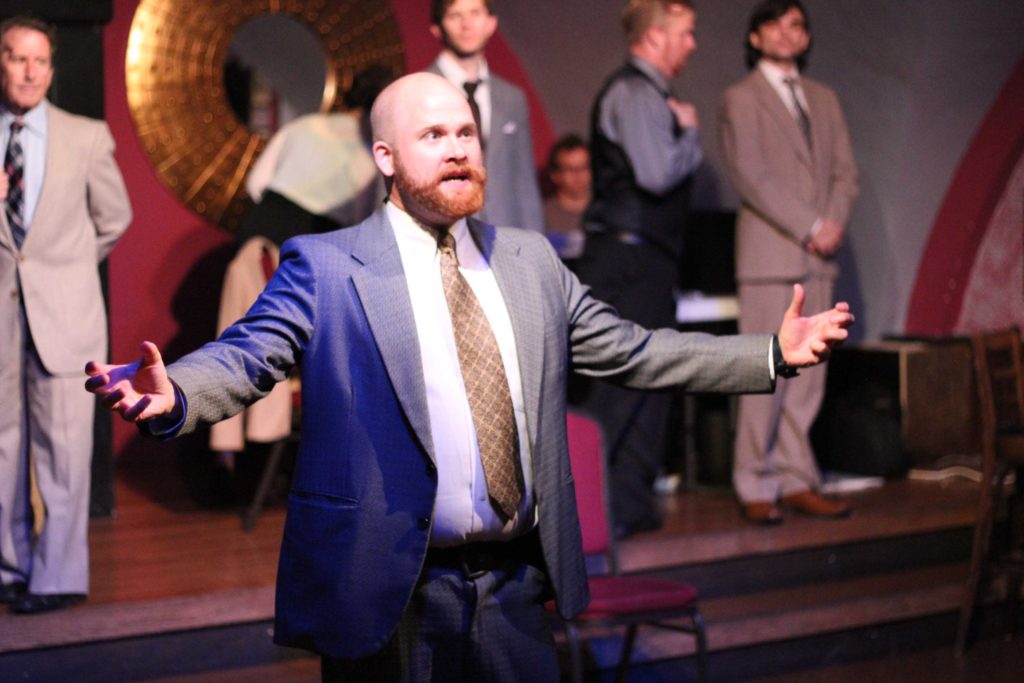 Hillary vs Trump in 2016.  John Adams vs the Congressional Congress in 1776.  E.D.G.E.'s timing is remarkable. As we are experiencing the country being torn apart, 1776 takes us back to our origin story of making America great… for the first time. In the theatrical tale, politicians are fighting over establishing a country and denouncing British rule.  Long before anyone heard of "Hamilton",  Peter Stone (book) and Sherman Edwards (music and lyrics) created a historical musical.  1776 is a tribute to the Declaration of Independence.  The cheeky flashback is a poignant reminder of the nearly 250 year ago struggle for states to remain united.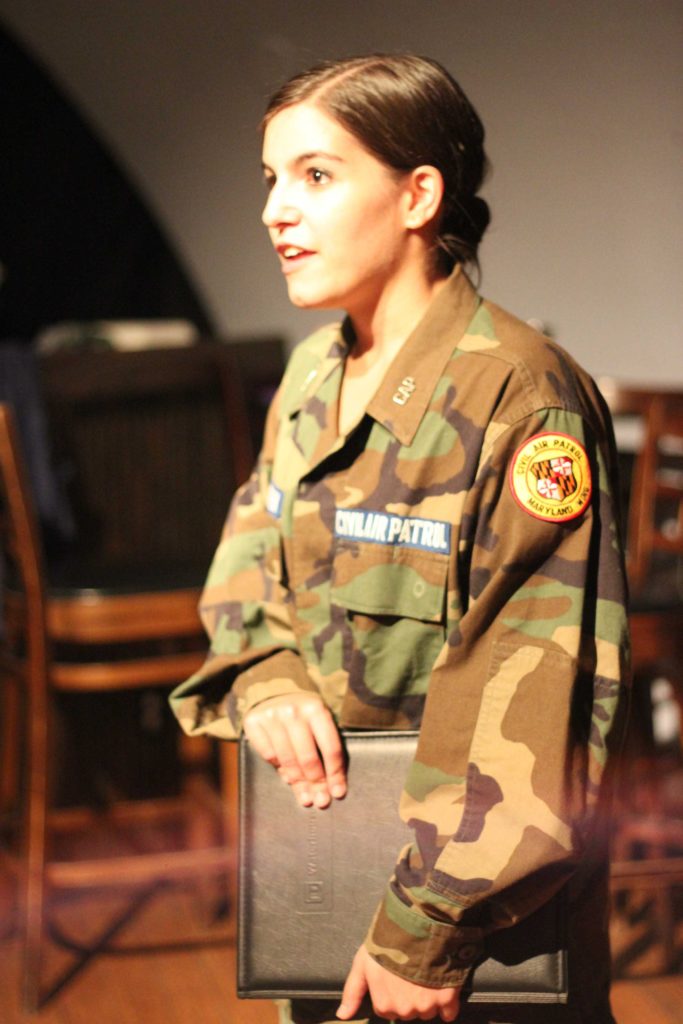 In E.D.G.E.'s production, Director Melissa Crabtree blurs the lines between reality and history. She dresses her talented ensemble in contemporary clothing. And she puts the debating politicians in a bar where brawling belongs. The show is being put on at Hamburger Mary. Crabtree cleverly stages  the action throughout the venue. The representatives from North and South Caroline share a high top with two audience members. Delaware is tucked in the corner. Pennsylvania is holding court in the front. And New York is 'respectfully' perched next to my friend Bill. It's Congress surround sound.  They are literally by your side and in your face. The intimacy provides an insight and transparency to the thought-process of our founding fathers.  It's a refreshing change to the inner-workings of our nation's leaders without the media filter.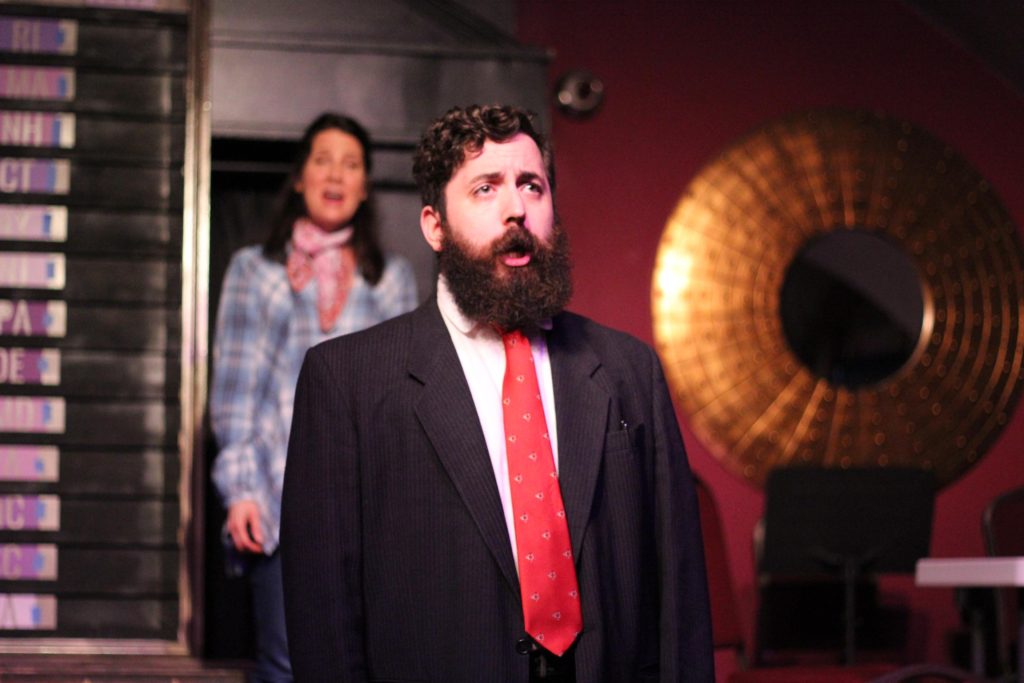 A delightfully agitated Jonathan Crabtree (John Adams) is leading the political rebellion.  Although he plays blowhard with relish, his ongoing duets with Melissa Paris (Abigail) are endearing.  The original power couple sing their letters to each other.  Throughout the show, the pair pop-up with this before-texting connection that is endearing.  It showcases the sacrifice of the men and women in service to the country. J. Crabtree laments about his close-minded colleagues. And Paris responds with the burden of caring for the children and farm solo.  They end each lonely communique with 'yours, yours, yours.' It's funny and touching simultaneously.
There are a lot those moments of humor and heart.  I really enjoyed this show from Orion Couling's (McKean) brogue and kilt to Adam Hoak (Dickinson) spewing anti-independence propaganda.  The only issue I had was 'no intermission.' Before the show starts, they announce feel free to get up, get drinks, and use the restroom.  And traditionally in this venue that wouldn't be a problem. Even though Hamburger Mary's is casual and laidback, 1776 has a sophistication that deserves reverence.  I couldn't allow myself to cross through Independence Hall to use the ladies.  It felt disrespectful.  Instead, I scurried down the stairs during "He plays the violin." My apologies to Mrs. Jefferson (played by the feisty Theresa Egan).
1776 gets my vote for an entertaining, historical experience.
Running Time:  Two hours and twenty minutes with no intermission
Mary's Attic, 5400 N. Clark
Book by Peter Stone
Music and lyrics by Sherman Edwards
Directed by Melissa Crabtree
Music directed by Linnea Carrera
Thursdays, Fridays and Saturdays at 7pm
Sundays at 3pm
Thru September 17th
Tickets are currently on sale at www.edgeoforion.com.
For more information and reviews on Chicago theatre, visit Theater in Chicago.