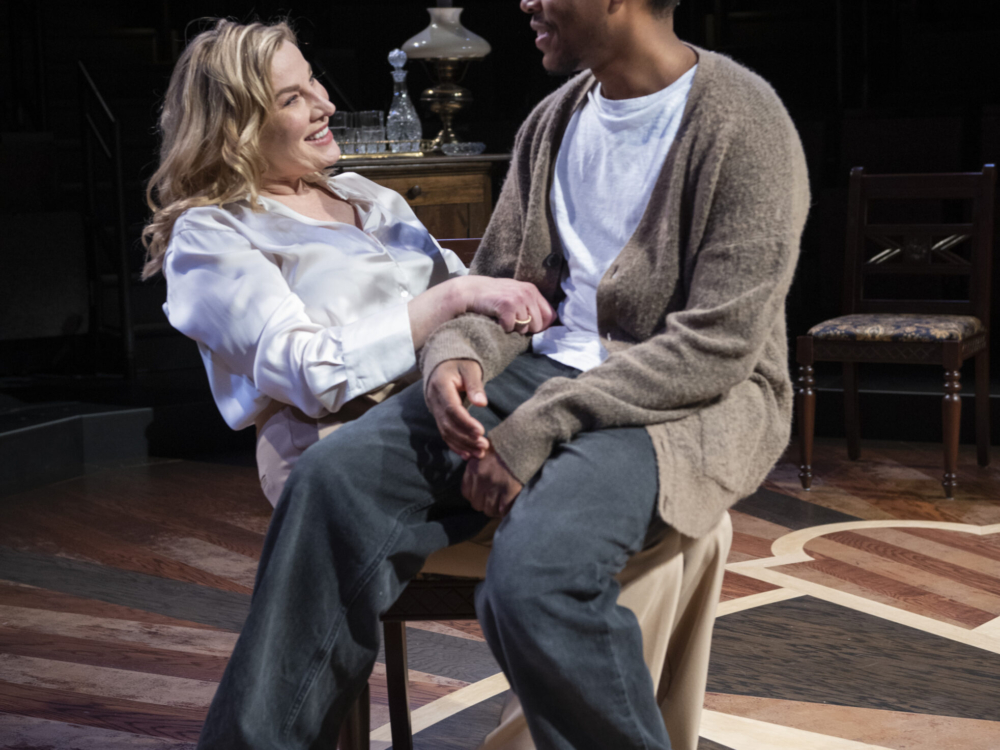 Steppenwolf Theatre presents Yasen Peyankov's adaptation of Anton Chekhov's SEAGULL.  
Chekhov penned his dark comedy in 1895. The play focuses on a writer's (played by Namir Smallwood) quest for love from his mother (played by Luisa Strus), his neighbor Nina (played by Caroline Neff) and his audience. At the onset of the show, Smallwood debuts his latest play starring Neff. His production has Neff lifted off the ground and caged while delivering a passionate monologue. The riveting performance is abruptly stopped by Smallwood. Someone is laughing…not at the play… at him. And it's his mother.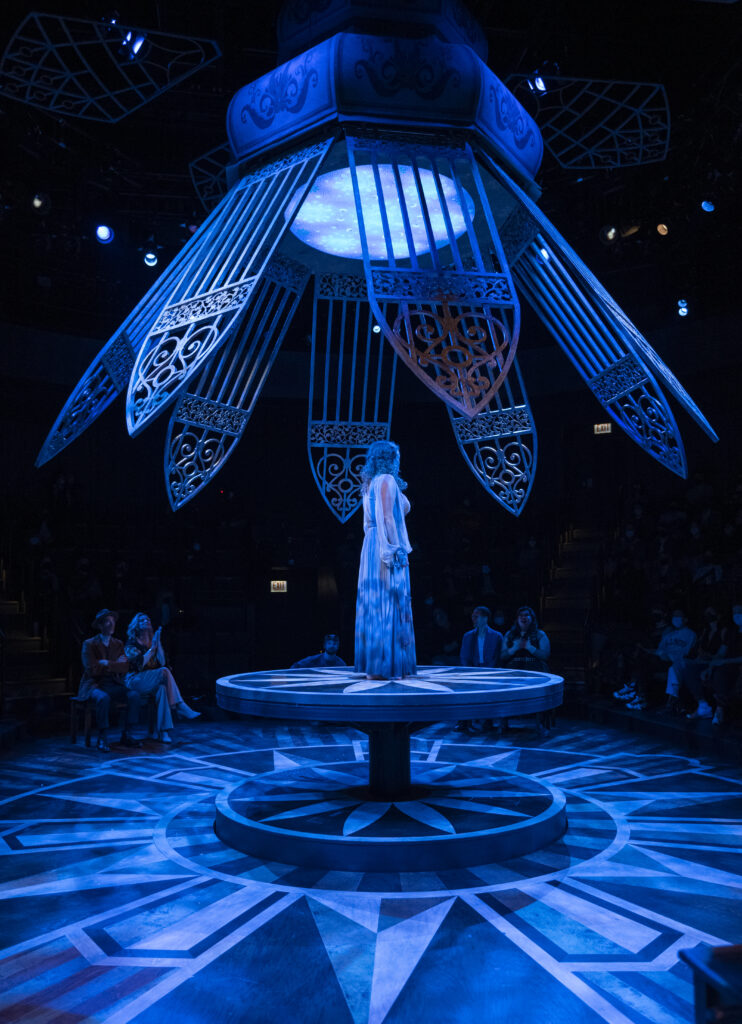 Director and adaptor Peyankov utilizes Steppenwolf's newest arena stage to our full advantage. The experience is up-close-and-personal. The action is everywhere… on the floor, in the rafters, in the wings and often an arm's length away from an audience member. The emotional engagement is inescapable. We are the willing participants in these dysfunctional relationships. We become the third wheel in the love angst between Smallwood and Neff, Neff and Joey Slotnick, Slotnick and Struis, Struis and everyone.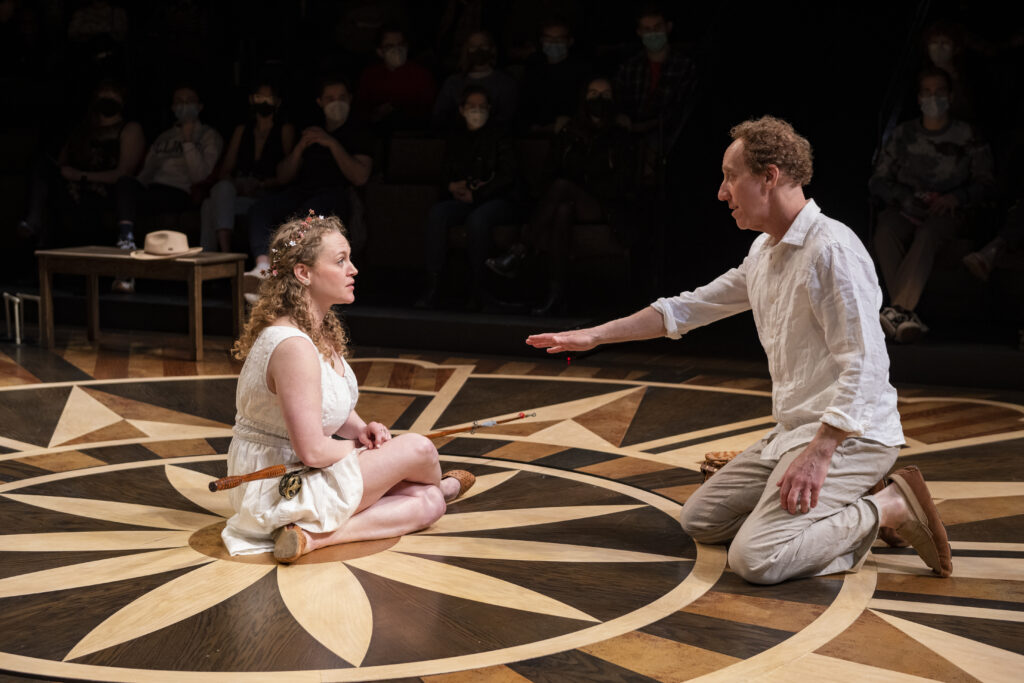 From the moment she glides onstage, Strus IS the famous actress overshadowing her son. Her mere presence is wall-to-wall, floor-to-ceiling diva! Strus is deliciously self-absorbed. She utters hysterical barbs with devastating impact. She steps over and sometimes on her victims with carefree apathy. Strus captivates!       
Peyankov finds the humor in this Russian saga. His talented ensemble lean hard into the funny absurdity of the mundane. In particular, Keith Kupferer's storytelling is pure gold. He effectively uses cadence and his own gravelly voice to punctuate the comedy. And nod out to Understudy Alexandria Rivera (Masha) brooding in the background to deliver her biting one liners.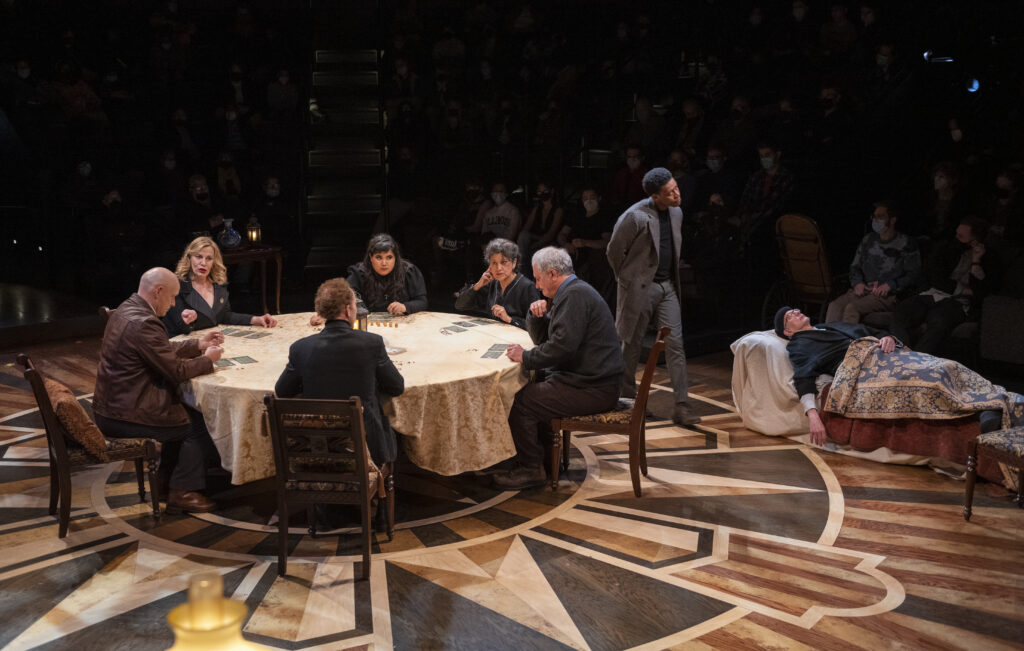 SEAGULL is enjoyable! The first act, especially with the play-within-the-play stagecraft, intrigues. The second act is a little more drawn out. In one instance, Smallwood rips paper, page by page, and places it in a drawer. The action is prolonged. It feels less like anger or madness and more like OCD. Although Peyankov facilitates a moving first half, the second half could be tighter. Still, his adaptation and direction amplified both character flaws and quips. Peyankov's SEAGULL is an amusing interpretation on a classic.  
SIDENOTE: The new ensemble theatre is wonderful! The cushioned seats are comfortable and clustered in short rows. It feels both intimate and spacious. Bravo, Steppenwolf!      
Running Time: Two hours and thirty minutes includes one intermission
Steppenwolf Theatre, 1650 N. Halsted
Written by Anton Chekhov
Adapted and Directed by Yasen Peyankov 
Tuesdays, Wednesdays, Thursdays, Fridays at 7:30pm 
Saturdays at 2:30pm and 7:30pm
Sundays at 2:30pm, 7:30pm
Thru June 12th
For more information or tickets
Production photos by Michael Brosilow
For more Chicago theatre information and reviews, please visit Theatre in Chicago