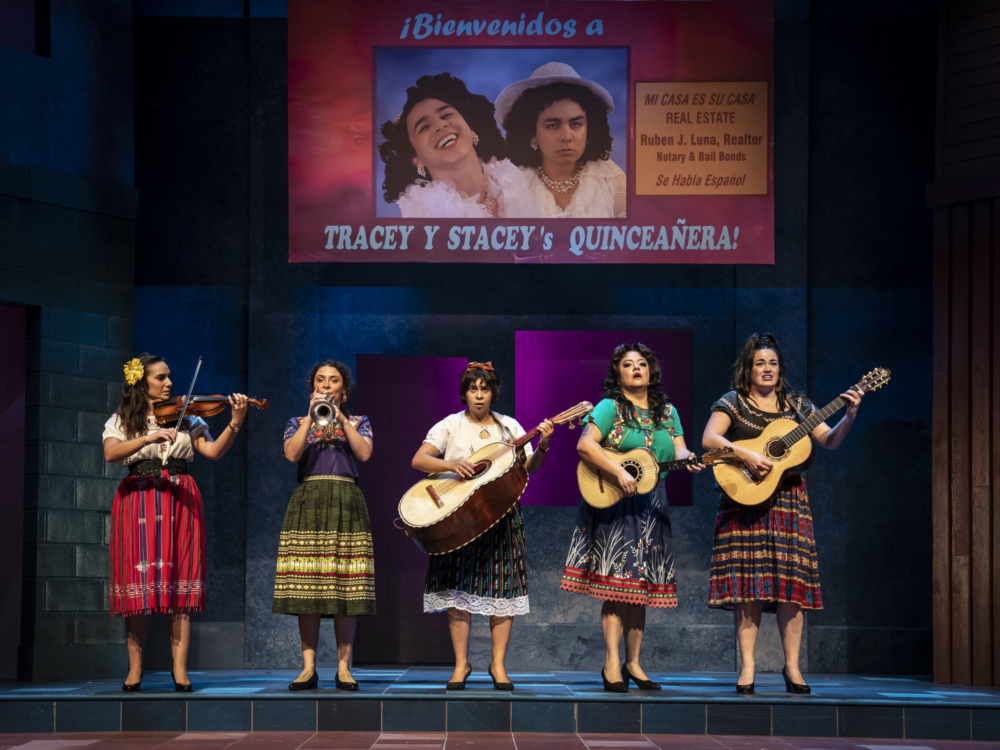 Goodman Theatre, in conjunction with Dallas Theater Center, presents AMERICAN MARIACHI.
The mere mention of the word 'Mariachi' cues up a familiar, upbeat tune in my head. It conjures up images of strolling musicians bringing colorful tradition to otherwise indistinguishable Mexican restaurants. The performers, however momentarily at a table, become the focal point of the evening's memory. Playwright José Cruz González taps into the Mexican tradition and American fascination of Mariachi bands. Set in 1970s USA, AMERICAN MARIACHI tells the story of women finding their individuality together in music.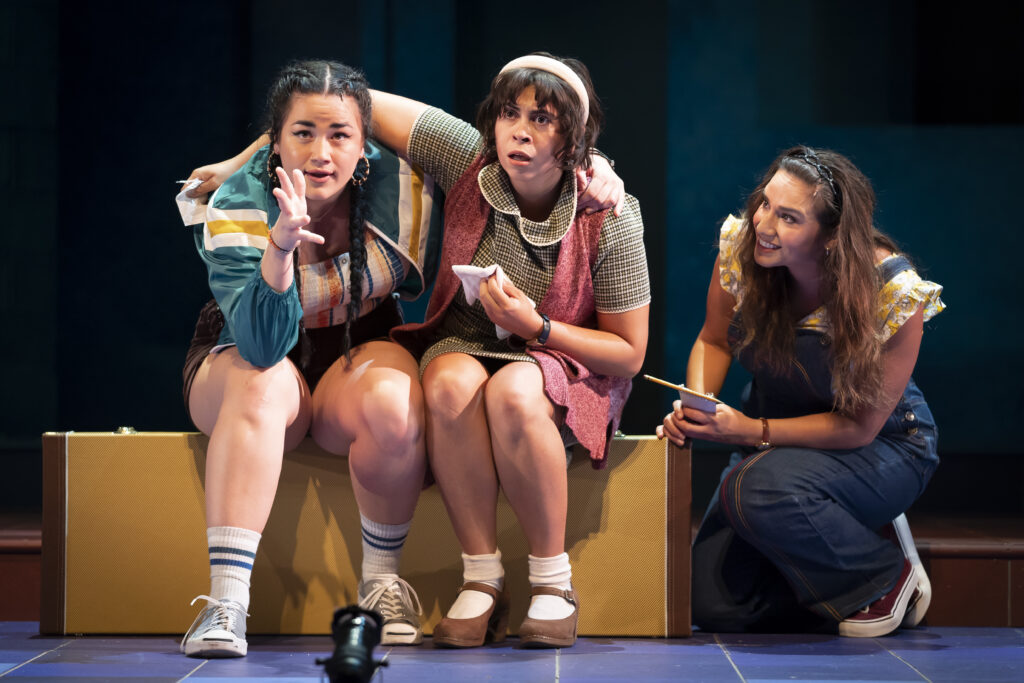 González attempts to weave together a variety of stories with varying success. The primary plot of five women, from different backgrounds, challenging the customary male dominated Mariachi world is easily understood. The other threads aren't as tightly bound. González's nuance leaves the audience wondering about a husband's estrangement, a woman obsessed with her dead sister, and a daughter transfixed on creating a band to play one song. Despite fragments of information here and there, the motivation behind these characters' actions goes unexplored and unsatisfied. The closest we get to a possible explanation to the loose storytelling is Uncle Mino (played by Bobby Plasencia) disclosing true Mariachi bands don't read sheet music, they just listen for the rhythm and play.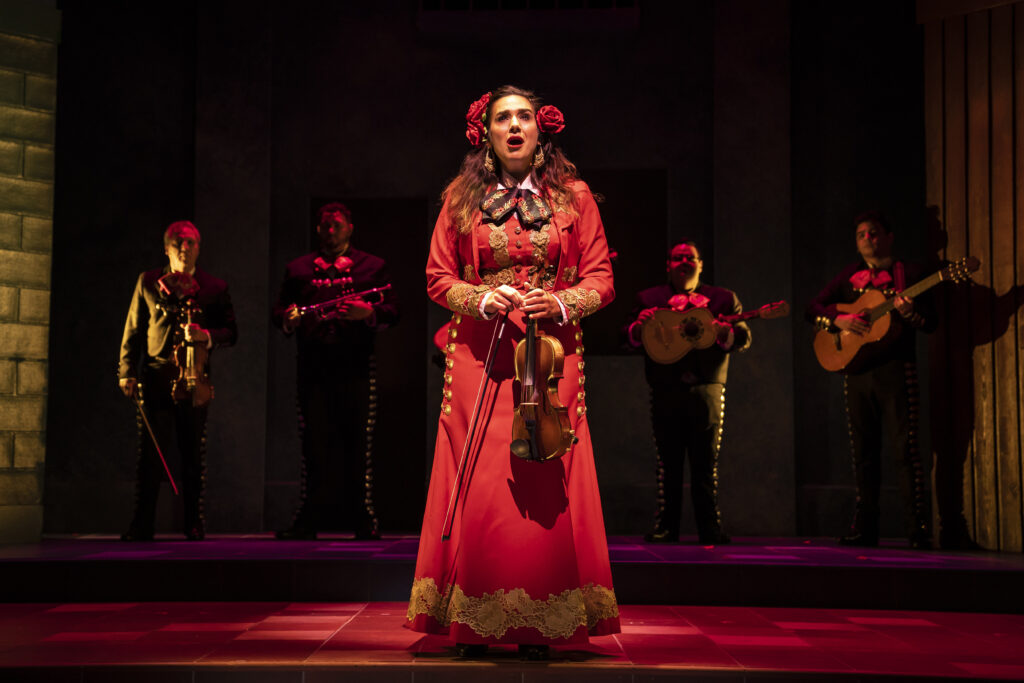 Not surprising, at the heart of the play is the music! Throughout the show, the four member band (Juan Dies, Victor Pichardo-music director, Zacbe Pichardo, Rodolfo "Rudy" Pinon) punctate every scene with their sudden appearance. Their ongoing serenades are met with joy and audible excitement from the audience. (I happened to be in a section where attendees have forgotten live theatre protocols. Although their ongoing delight at the band's sudden appearance was infectious, their play commentary was just plain annoying.)  And the lady Mariachi Band (Gloria Vivica Benavides, Lucy Godínez, Molly Hernández, Amanda Raquel Martinez, Tiffany Solano) crushed it. They were terrific! They amusingly pretend to be disjointed and then thrill in harmonious enchantment!
AMERICAN MARIACHI is all about the music. It has become the focal point of my memory of the performance.  
Running Time: One hundred minutes with no intermission
Goodman Theatre, 170 N. Dearborn
Written by José Cruz González
Directed by Henry Godinez
Music Direction by Víctor Pichardo
Wednesdays, Thursdays at 7:30pm 
Fridays at 8pm
Saturdays at 2pm and 8pm 
Sundays at 2pm
Thru October 24th
Production Photos by Liz Lauren
GOODMAN WEBSITE: Health and safety note: Proof of full vaccination with an FDA-authorized vaccine is required for all guests 12+ and a recent negative test must be presented for children under 12. Patrons must wear face coverings at all times while inside Goodman Theatre. Visit GoodmanTheatre.org/Protocols for more information.
For more Chicago theatre information and reviews, please visit Theatre in Chicago