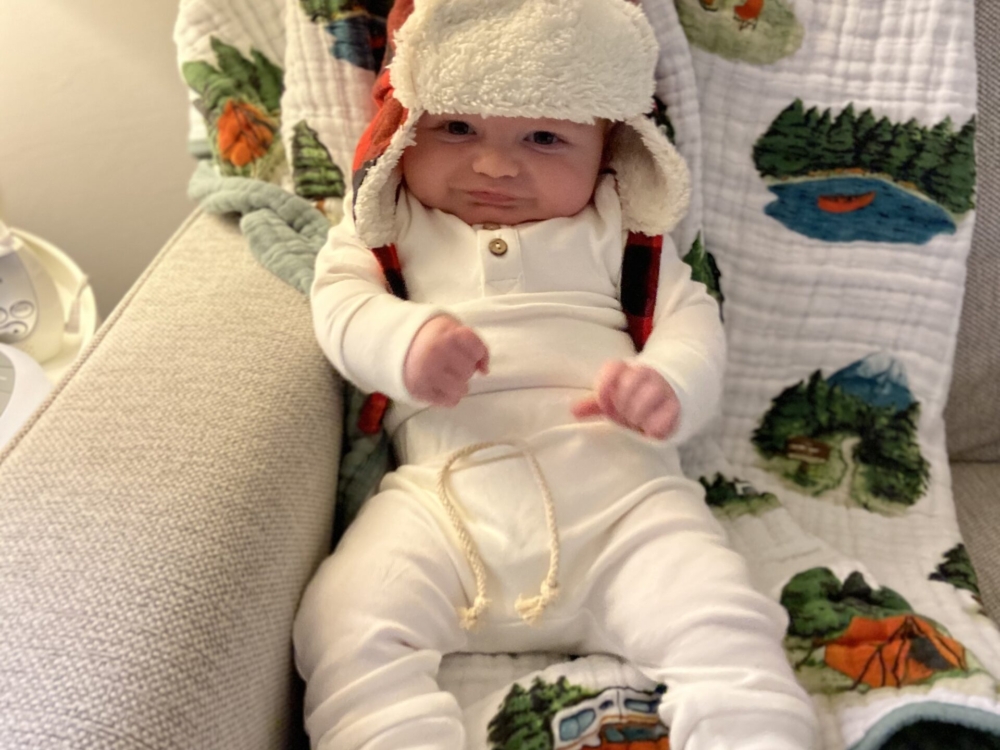 January 4, 2021
Day 302 of a pandemic
Day 7 of a 10 day travel quarantine
Well, I was hoping election night would give me the solace that I have been seeking for four long years.  It didn't! Still, I felt surprisingly pretty good the next day. Preliminary results were favoring Biden/Harris. To quote Trump (2016), it would be a 'landslide electoral win.' Although I don't care for ambiguousness, I was cautiously optimistic. When the election was called on the morning of November 7th, I was chatting on the phone with Steve. CNN was muted but I saw the Breaking News graphic followed by the announcement. Then, I heard the cheering and the honking on the streets outside my building. It was joyous noise!! Despite being on the phone, I had to open my window and join in with a 'WAHOO'!!!
Trump has spent the final days of his presidency raising millions of dollars based on evidence-less claims that he won. Despite his overturned lawsuits to state courts and even the Supreme Court, Republican congress members continue to back his fallacy. Yesterday, he got caught on tape pressuring Governor Kemp in Georgia… 'to find 11, 780 votes.' Even with that mob boss move, his GOP gaggle is still going to protest during Wednesday's ceremonial reading of the electoral votes. Gross!! I'm not surprised by Trump. He is not doing anything he hasn't done for the last four years (or all his life). He is a self-serving, power-hungry, greedy, lying thug that believes his every thought is a factual decree. I'm somewhat shocked that 74 million voters overlooked his four years riddled with corruption, convictions, an impeachment and a crimes-against-humanity handling of the pandemic. And I'm stunned by his loyal congressional stooges promoting his lunacy.
Trump could redirect all this combined energy about conspiracy theories into a targeted national response on the pandemic? or the economic crisis? or the vaccination coordination? Pick one, Trump, they all need attention! You have 15 days use it to help not hinder the USA.         
Coronavirus has gotten much more personal in these past two months! Friends and family have been infected. And friends' families and my family's friends have been sick, hospitalized and one man in his forties has died. The pandemic bitchslap of the month was felt by my good friend KLW, a COVID unit nurse. She tested positive on the day she was scheduled for her vaccination.     Although I believe it will get much worse this winter, I'm focused on post vaccination celebrations in early summer. I'm happy to report our family's two nurses had their first shots.    
Yes, November and December have been pretty dark. I did what I could to help lift mine and other spirits. I sent out cocktail kits to family for the holidays. I mailed Christmas cards for the the first time in a decade. I baked Christmas cookies. I put up Christmas decorations. I bought a reindeer onesie and sported it at virtual gatherings: the office holiday party, the friends hang and the family sing along. I knew people were going to have a hard time getting through these non-traditional holidays. I wanted to do my part in bringing the holiday cheer. And the wonderful part of giving comfort and joy is that you receive it too. I felt the love and the fun of the season.
*I went to my parents for both Thanksgiving and Christmas. I spent some quality time with mom, dad and Jenny. I also saw 1/2 the family for a brief food exchange and Thanksgiving prayer in the driveway. Most of the family gathered virtually on Christmas Day for a hilarious "12 Days of Christmas" sing along. I had a brief visit with Kylie, Joey and Matthew. And the best holiday present of all, I got to meet and hold my beautiful new nephew Palmer. As you can see, he is beyond adorable!
*I received birthday wishes via texts, calls and FB posts. I was showered with pampering treats, flowers, wine and cookies. Mom and dad sent me a three course decadent tea from a Chicago hotel that Roger delivered along with other treats. Collin came over for a glass of wine and jelly beans. And Josh and I enjoyed Twin Anchor ribs and the season finale of The Mandalorian.
*I spent NYE with my pandemic posse virtually at a murder mystery party. The 1920s speakeasy  homicide was a perfect way to kill off 2020.
*I got in a 25 day walking streak of 10K a day.
*Since I've spent about four weeks in travel quarantine and winter is here, Josh and I have been off the roof and training on Zoom.
*Zoom continues to be a lifeline from my solitary confinement to the real world. I host regular Zoom meet-ups with family Sunday evening check-ins and sporadic friend hangs on Saturdays.
*I've read/listened to 2 books: I finished Sue Monk Kidd "The Book of Longings".  Kidd imagines if Jesus was married. Her historic research and attention to detail places you in the time period. Her storytelling is provocative. I was swept up in the classist, sexist, political and religious reality for Jesus and his wife. I also listened to "Grit" by Angela Duckworth. Duckworth leans hard into 'the power of passion and perseverance' She surmises 'talent' or 'born to it' takes a backseat to interest and hard work. I found her stories (Ben Franklin, spelling bee winners, Michael Philips) to be inspirational. I also started reading "The Seine: The River that Made Paris" by Elaine Sciolino. Every colorful chapter tells historic tales along the banks of the Seine. I'm enjoying picking up and putting it down without losing my place. It's like an easy escape out of the country for an hour or two.         
*I binged and highly recommend The Crown (season 4), Queen's Gambit, Ted Lasso, The Mandalorian and The Morning Show. If you are interested in a clever look back on last year, watch Netflix's Death to 2020.
*I also donated blood, volunteered at the Greater Chicago Food Depository, completed 8 puzzles, and hit level 4810 on Candy Crush.
On the afternoon of NYE, I wrote up all my disappointments and regrets of 2020 on slips of paper. I then burned them in my wok with sage. It was a hybrid on my annual cleansing ritual to leave bad energy in the past. I put down everything that annoyed (Trump), frustrated (coronavirus), pacified (reruns of the Big Bang Theory) and lulled (excessive wine). I had about thirty grievances that I lit on fire.
As I gazed into the ashes, I also reflected on my 2020 goals. Typically, I grade myself on my annual goal progress. I like to compare the slam dunks with the areas for improvement. I couldn't do that with last year's goals. Since I've been in some version of lockdown from mid March on, most goals withered away. Among other things… I didn't write 60 theatre reviews. Theatre went down in March. I didn't go on four planned trips. I've barely left my house. I didn't wear more skirts and dresses. Sweats have been my uniform. At best, my 2020 score is an incomplete.
I thought about calling for a Do Over and making 2020 goals, my 2021 goals. Yet, I know this stay-at-home-advisory-pandemic will stretch for probably half the year (hopefully less, hopefully less, hopefully less). Jen suggested that I focus on monthly goals to stay nimble to the world situation. Brilliant! Mindy, one of my favorite yoga instructors, suggested five goals that lift you up, not make you feel bad about yourself. I love that idea too.
So, I'm all in on tackling 2021 differently, one month at a time. Here is my modification on annual goals….
January 2021
*I'll wear a different ensemble (waist-up) for every work day. At least twice, I'll wear a dress.
*Daily, I'll drink 80+ ounces of water.
*Daily, I'll read something for pleasure.
*I will actively reach out to friends and family (text, calls, Zoom) every day.
*I will meditate 5+ times a week.
In these pandemic times, it is truly one month at a time, one day at a time. Every day of 2021 is getting us closer to  post vaccination celebrations. Until then, please remember to stay safe, stay healthy, stay home, mask up and be kind.