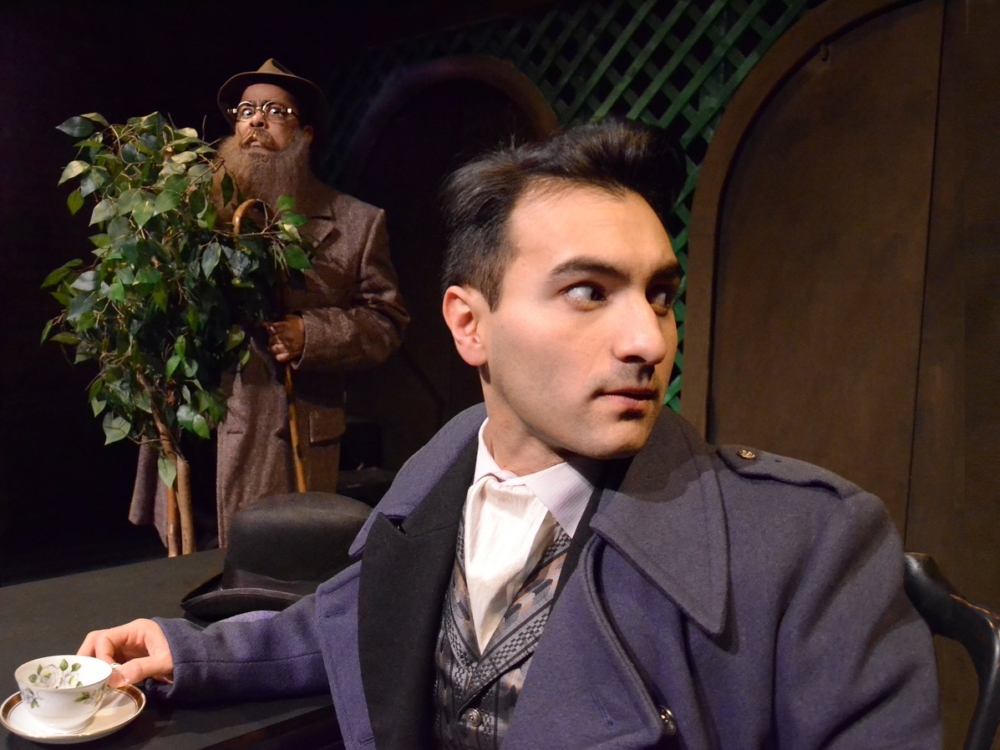 Lifeline Theatre presents THE MAN WHO WAS THURSDAY.
Gabriel Syme (played by an outstanding Eduardo Xavier Curley-Carrillo) infiltrates an anarchist movement by going undercover. He becomes 'Thursday' in the group of sophisticated villains named after days of the week. As these anarchists unleash their reign of terror, the absurdity goes off the chain. Beards come off. Accents change. Chaos rules! THE MAN WHO WAS THURSDAY is chocked full of hilarity and intrigue from Monday to Sunday.   
The creative team of Bilial Dardai (adapter) and Jess Hutchinson (director) previously mounted the 1908 satire by G.K. Chesterton for New Leaf Theatre. The duo now enlist a crackerjack design team and first-rate ensemble to escalate the madcap mayhem on Lifeline's stage. 
Hutchinson skillfully facilitates the intrigue using Scenic Designer Lizzie Bracken multi-dimensional set lit in shadows (Lighting Designer Eric Watkins). She effectively transitions from sunny park to the dark otherworld of the anarchists by having Cory Hardin (Lucian Gregory) guide Curley-Carrillo through a darkened maze. Later, Hutchinson nails the slapstick with a series of blackouts showing Lindsey Falls following Curley-Carrillo and then a full-on cast chase scene.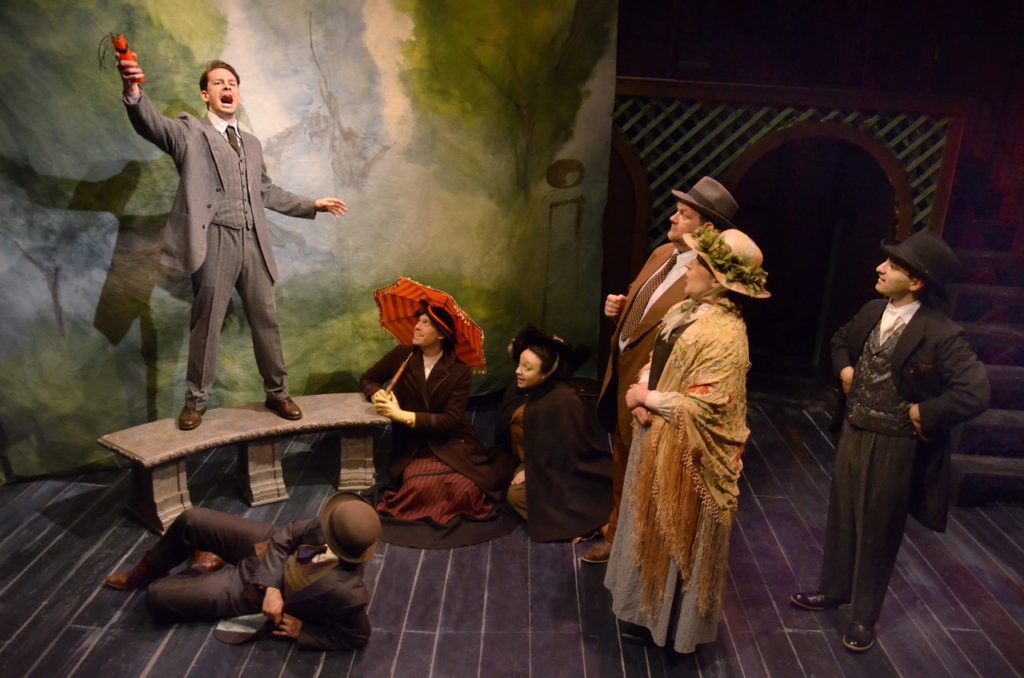 Co-costume Designers Caitlin McLeod and Anna Wooden roll out the 1900 disguises with hats, coats and facial hair. The initial scene in the park kicks off the stylish spectacle. In particular, McLeod and Wooden use special touches to accentuate the comedy. They put a wacky beard on Christopher Walsh (no relation), goofy goggles on Jen Ellison and a nose-of-significance on Corrbette Pasko. The Walsh, Ellison, Pasko threesome, in particular, heighten the show's humor with a look, a pause or a heavily accented zinger.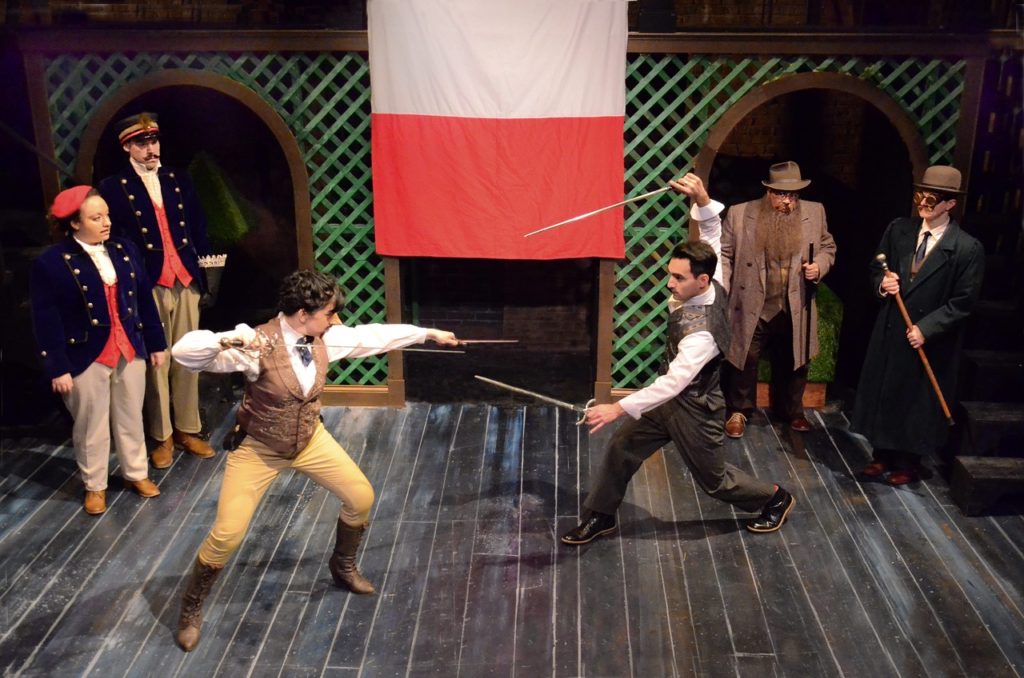 Nod out to dialect coach Elise Kauzlaric who navigates the international buffoonery with accents from England, France, Germany, and Poland. As true identities are uncovered, many of the talented ensemble effortlessly shift accents during an exchange. 
I thoroughly enjoyed THE MAN WHO WAS THURSDAY. Although I was impressed with the acting, directing and design work, I felt it could have been easily tightened. Some of the characters get long-winded in the debate over rules verses chaos. Trimming their speeches would have made the show much more nimble and engaging.   
Running Time: Two hours and thirty minutes includes an intermission
At Lifeline Theatre, 6912 N. Glenwood 
Written by G. K. Chesterton 
Adapted by Bilal Dardai 
Directed by Jess Hutchinson 
Thursdays, Fridays at 7:30pm
Saturdays at 4pm and 8pm 
Sundays at 4pm 
Thru March 30th 
Production photos by Suzanne Plunkett 
For more Chicago theatre information and reviews, please visit Theatre in Chicago