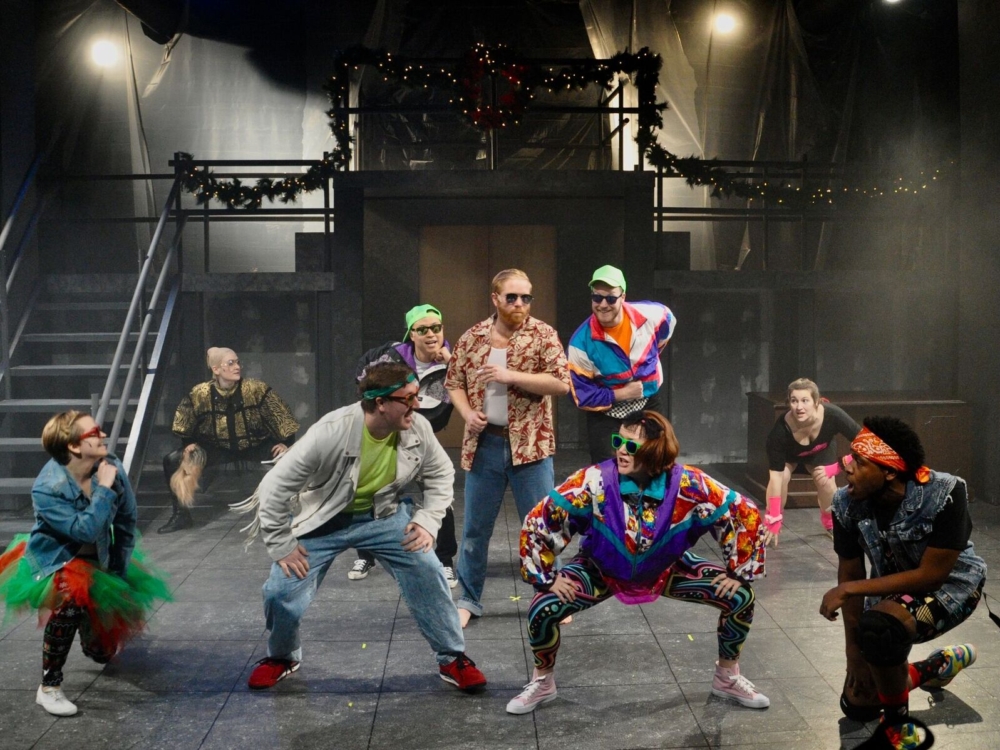 Yippee Productions LLC presents Yippee Ki-Yay Merry Christmas: A Die Hard Musical Parody.
ATTENTION fans of Die Hard & 80s pop culture: Christmas came early this year! 
The creative team of Michael Shepherd Jordan (books & lyrics), Stephanie McCullough (music) and Alex Garday (book & lyrics) have lampooned the 1988 cult classic. The original premise of cop takes down terrorists during Xmas Eve party is there, it's just twisted to heightened absurdity! Jordan and Garday lean hard into the movie flaws; a barefoot cop, an obnoxious cokehead, a hollow skyscraper, a dolt of a terrorist, an impeccably dressed villain. They also heap on an array of jokes targeting the movies' stars, 80s trivia, and their own Second City training.  The results?! I. Laughed. My. Ass. Off!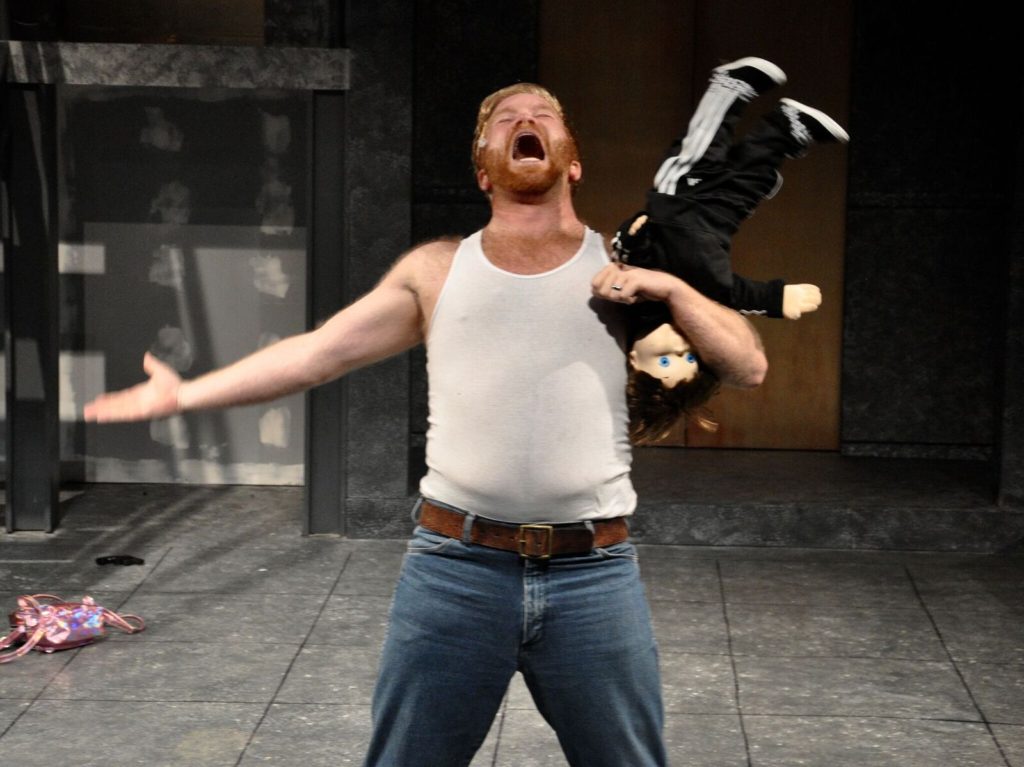 Under the skillful direction of Tiffani Moore Swalley, the ensemble is rock solid. The leads, embodying Bruce Willis and Alan Rickman, nail the impersonations. Bill Gordon (Bruce) bleeds testosterone. Gordon's uber masculinity drives the action. He kills, smokes, swears, and still has time to make casual jokes on the walkie-talkie.  In one of the most riotous scenes, he fights Mario, a doll. Also serving as fight coordinator, Gordon has a doll beat the crap out of himself. In another more subtle movement, Gordon runs up and down the stairs, over and over. It's a hoot.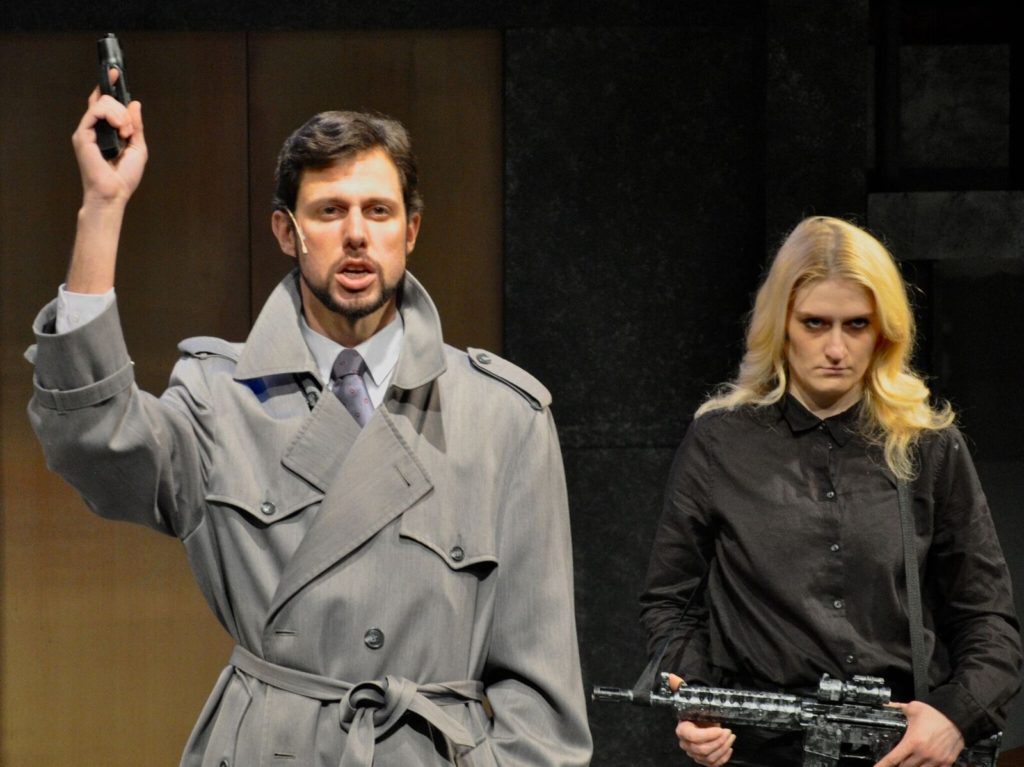 Gary Fields (Hans Olo) plays the sophisticated madman. Fields delivers his addresses with the distinct and deliberate cadence of Professor Snape. His obsession with the mission and his wardrobe is beyond lunacy. His comedy timing is razor-sharp. His sidekick Erin Long plays terrorist brothers. In the dual roles, Long looks scary and tough but then she opens her mouth and I can't stop laughing.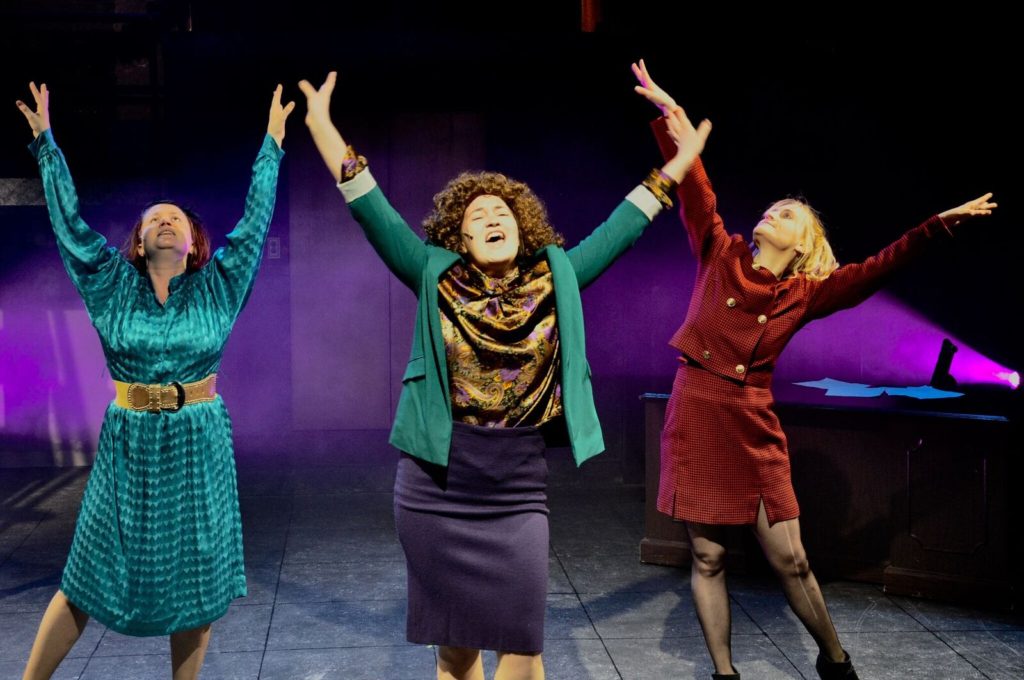 Caitlyn Cerza (Holly) plays Bruce's wife. She commands respect and the stage in her singing tribute to the women of the 80s. Thankfully Jordan and Garday wrote a much tougher and in-charge Holly than the movie version. Less damsel in distress, more bad ass! Cerza muses that she, like her idol Judith Light, is the boss. Then, she proves it!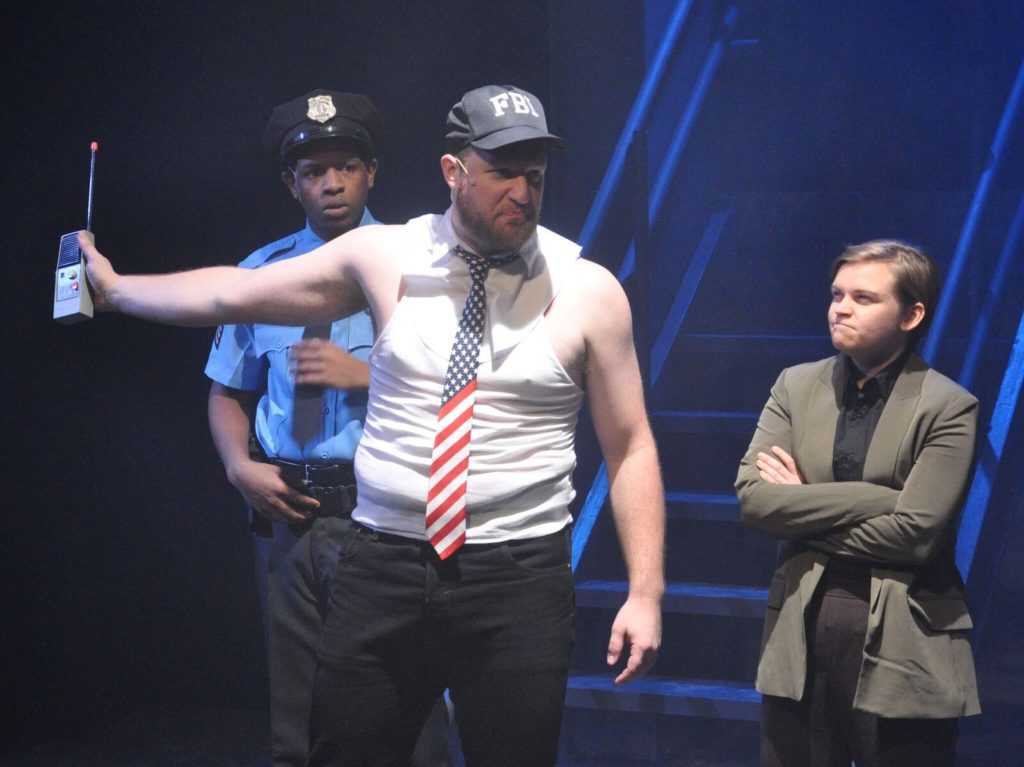 Not only are the principals terrific, there is depth on the bench from the supporting cast. They all have a hand or foot in bringing the mayhem in song and dance (choreographer Sheena Laird). The SWAT team amusingly storms the building in dance. The swaggering Nate Curlott forcefully instructs us on the F.B.I. Alex Divirgilio continuously pops up as The Terminator. The sweet Terrance Lamonte Rogers Jr. (Carl Winslow) sings about his love of twinkies and supports Gordon through the chaos.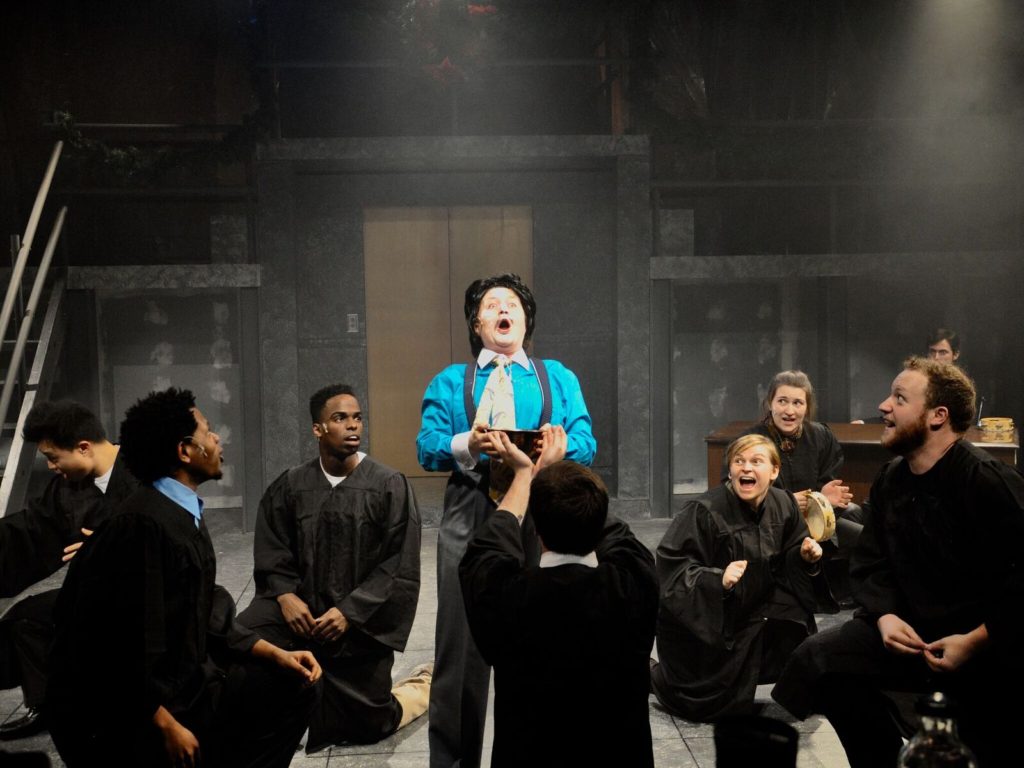 Jenna Steege (Willis) leads the chorus in coke devotion. Two dollars and a big bowl snorts out a whole lot of fun! It's a powder-covered 80s flashback! In addition, Jonathan Allsop, Ashley Geron, and Jin Kim round out the rowdy and talented crew of performers. Costume Designer Katelyn Downing adds to the buffoonery by dressing everyone in cheesy 80s flair.
YIPPEE KI-YAY MERRY CHRISTMAS! is an entertaining tribute to the movie spectacle known as "Die Hard." Although it was a huge blockbuster in 1988, it doesn't hold up as an action thriller over time. A fact that Jordan and Garday cleverly exploit for our amusement.  This musical parody is chocked full of biting satire. The non-stop funny, bumpy ride will leave you yelling  "Yippee Ki-Yay, mo…." all the way home.
PRO TIP: My friends and I re-watched the movie before curtain. Although not necessary, the rerun helped us catch some hilarious nuisances.  
Running Time: One hundred minutes with no intermission 
At Den Theatre, 1331 N. Milwaukee
Based on the movie "Die Hard" by Steven E. Souza and Jeb Stuart
Book and lyrics by Michael Shepherd Jordan and Alex Garday
Music and music direction by Stephanie McCullough           
Directed by Tiffani Moore Swalley
Thursdays, Fridays, Saturdays at 8pm
Sundays at 3pm
Thru Jan 12th
Buy Tickets at https://www.yippeethemusical.com/
For more reviews and information on Chicago theatre, visit Theatre in Chicago.