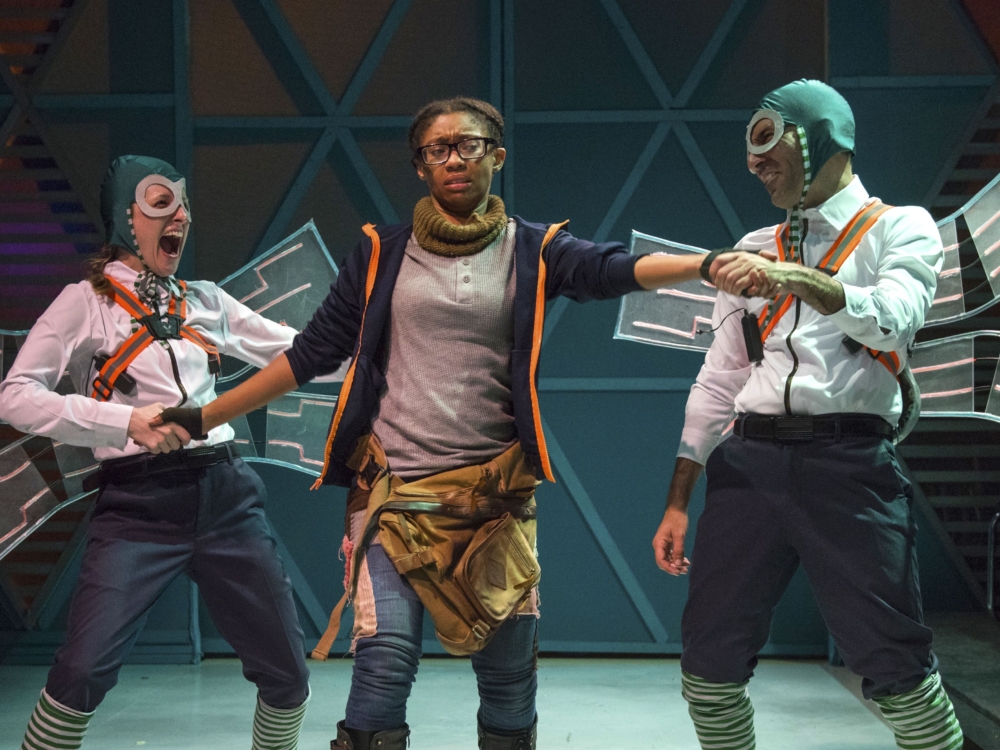 The House Theatre of Chicago presents the world premiere of BOREALIS.
I don't typically read a press release before a play. I prefer to review a show from the perspective of any theatre goer. This practice can be challenging especially when critiquing a world premiere like BOREALIS. I've included an excerpt from the press release at the end of this review. It gives a cliffnote snippet that would be helpful for future attendees.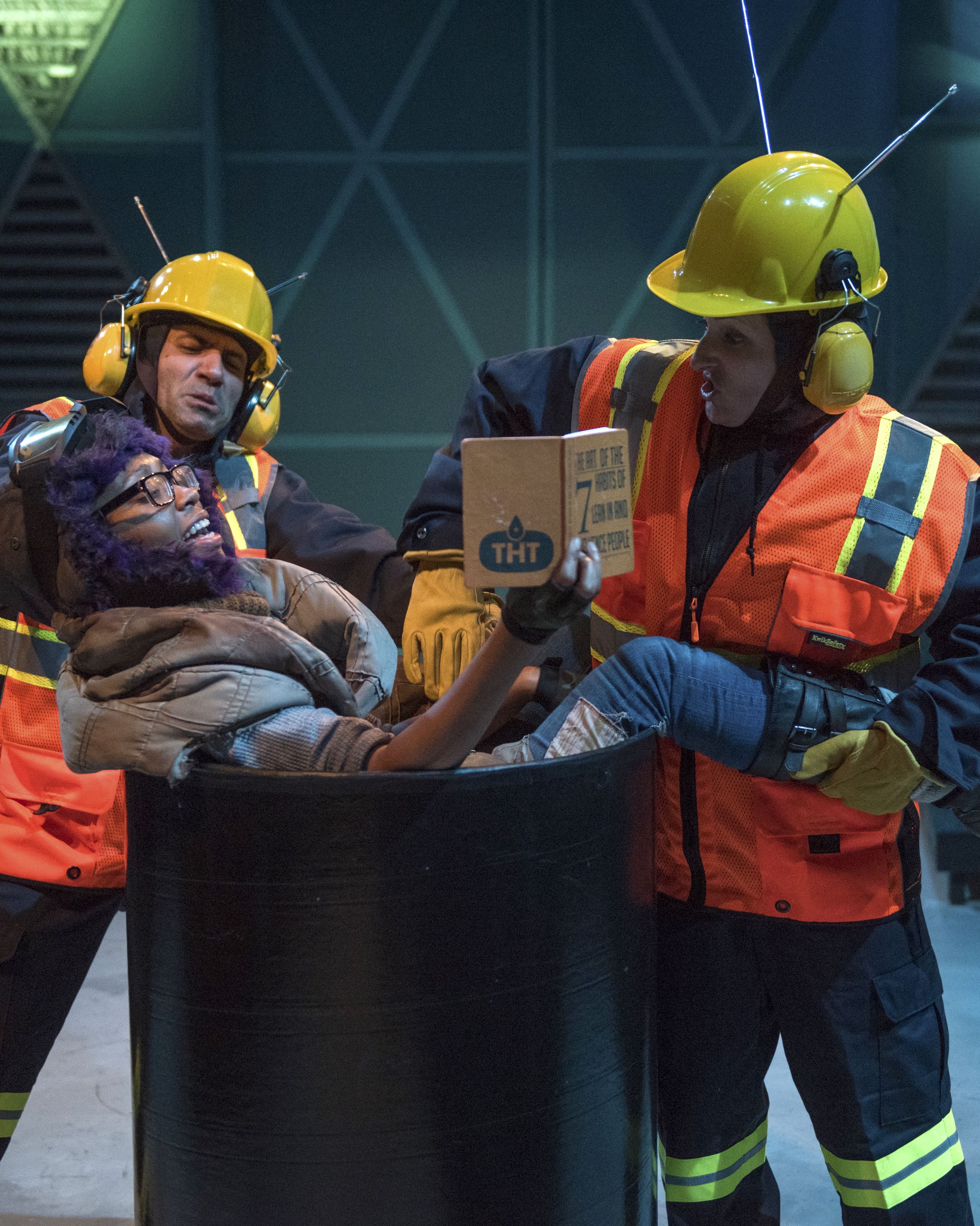 Playwright Bennett Fisher's story is both intriguing and confusing. The tale centers around a brother (played by Desmond Gray) and sister (played by Tia Pinson). As the show opens, we meet the duo beating the crap out of each other (Fight Designer Gaby Labotka). We quickly surmise they are playful, yet competitive, siblings. Their bond appears tight. Pinson wistfully describes running away to somewhere warm. And Gray promises to quit his job and take her there.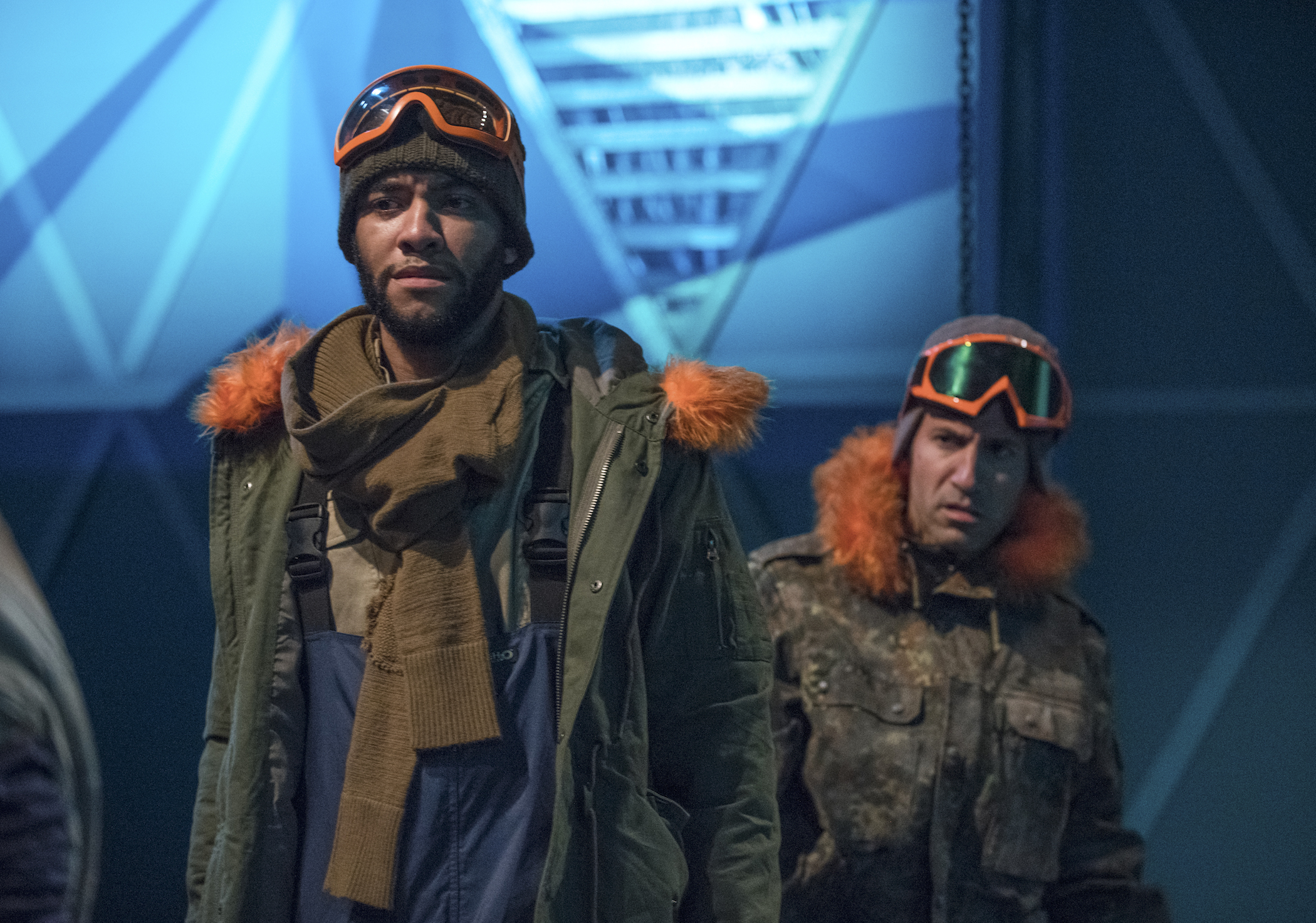 In the next scene, Pinson receives a video communique from Gray. Part of the message is scrambled causing her to fear he is in trouble. So, she sets off to save him. Fisher is loose on the details. He leaves me with more questions than answers. Although I can decipher this is an apocalyptic world, it's not clear to me where this thirteen year old girl is. How is she surviving? Why does she assume her brother needs saving? The set-up is problematic.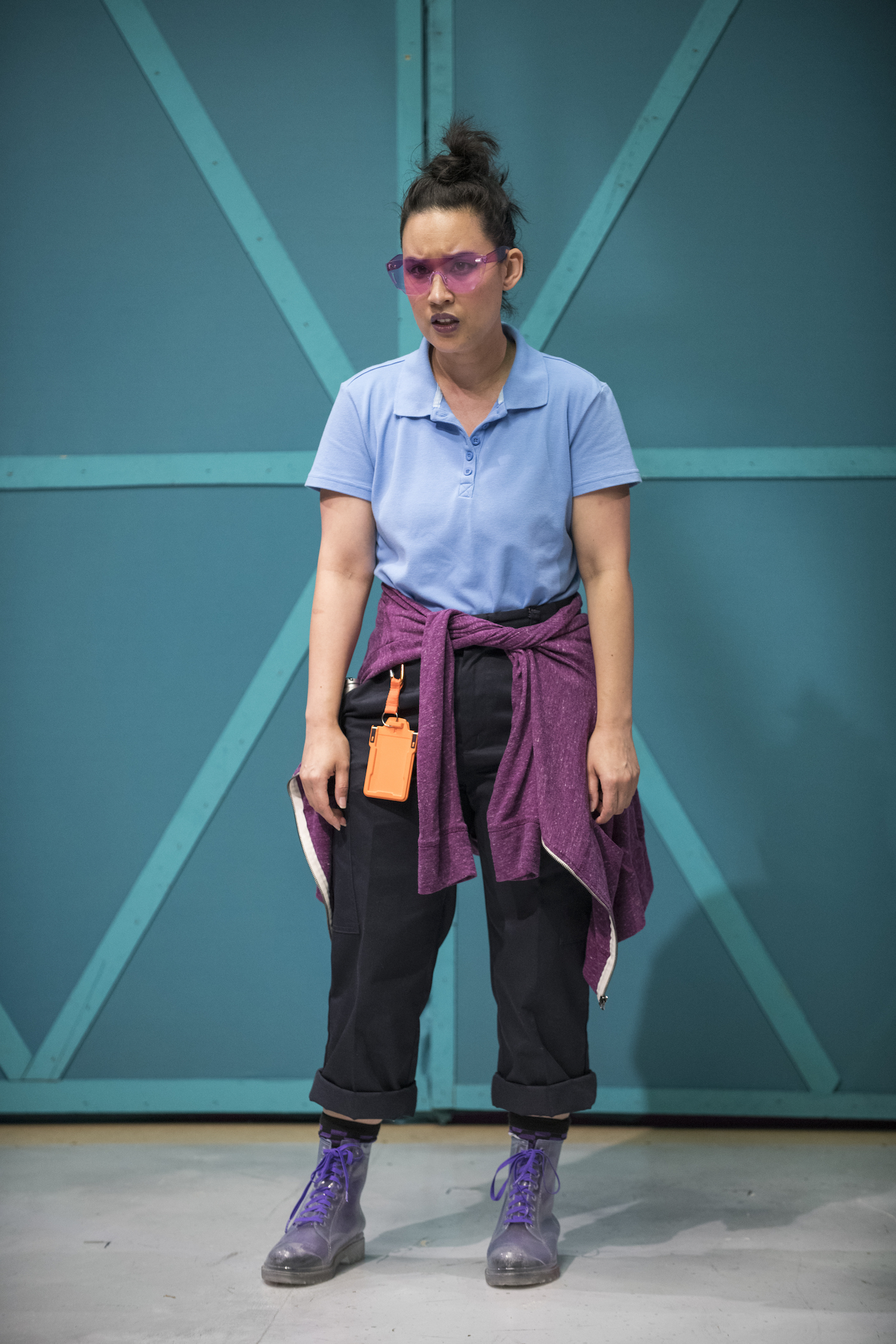 Fisher takes a few leaps to get us to an oil rig, where the crux of his tale seems to center on corporate greed. Fisher combines the secrecy of big oils' operations with the absurdity of an unchecked company culture. He heightens the office humor behind the thirst for coffee and HR entanglements.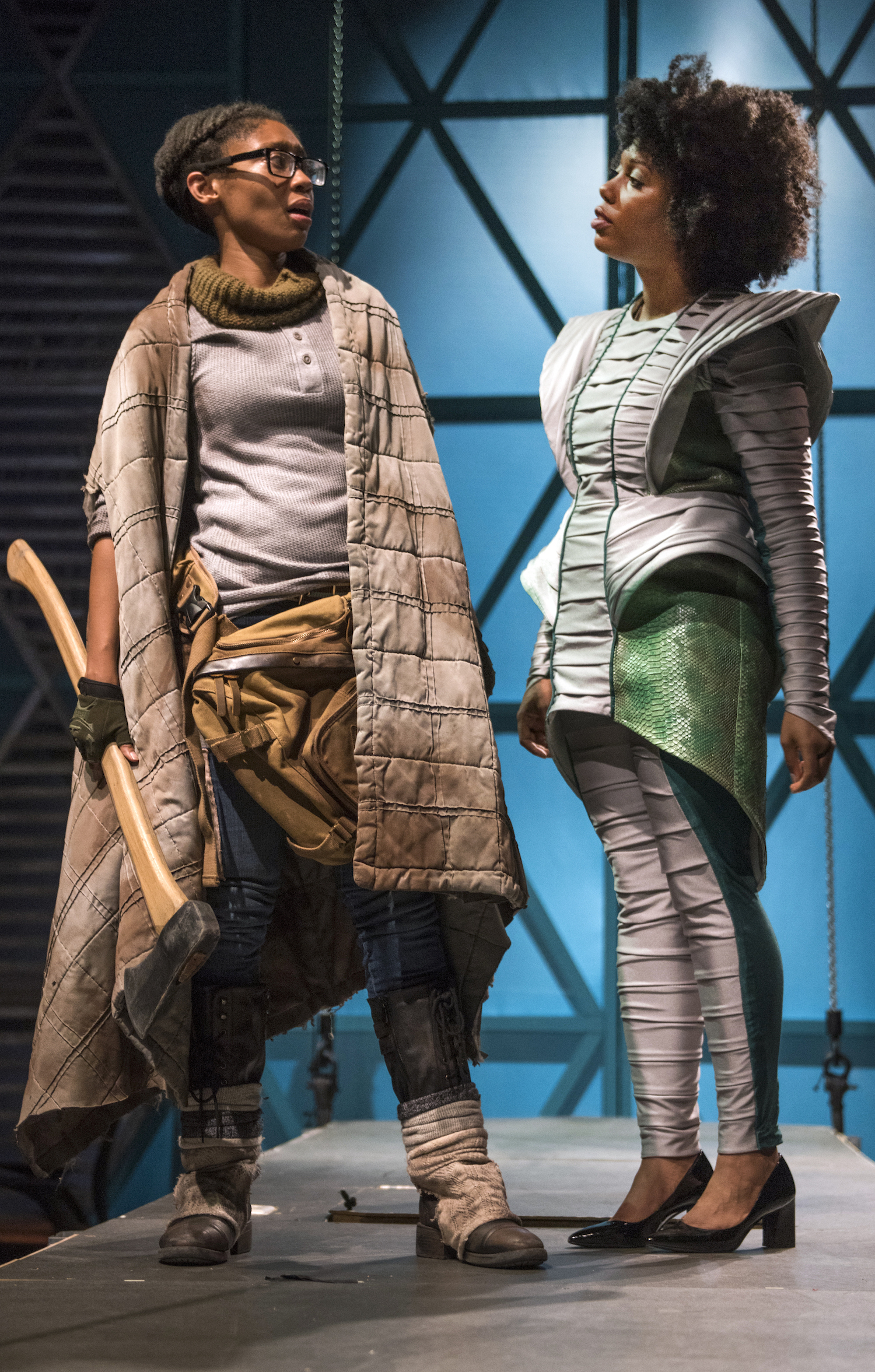 Director Monty Cole takes Fisher's story and kicks up the office shenanigans with snarky slapstick and comedic timing. Cole skillfully navigates Pinson thru a bizarro world of company goons (ensemble members: Paige Hoffman, Johnny Arena, Ben Hertel, McKenzie Chinn, Karissa J. Murrell Myers). Cole, along with Choreographer Breon Arzell, effectively utilize the terrific ensemble to move the adventure along.  In addition, Costume Designer Izumi Inaba adds to the buffoonery with her imaginative combinations of colors and textures. 
BOREALIS is a play about a sister encountering plenty of quirky obstacles in her quest to find her brother.  Although there are enjoyable moments, particularly in the oddity of this futuristic company, the overall story is missing pieces. And without these key pieces, the human connections are overshadowed by the corporate lunacy.  
****************
When a redacted and ominous letter arrives from her brother on the oil fields, thirteen-year-old Cozbi sets off for Anwar, Alaska to find him. Armed with a book on corporate communication strategy and a sharp axe, Cozbi battles her way through an Arctic wilderness in pursuit of her missing brother.  But she'll have to face more than a multi-tentacled HR rep to learn the truth. Part mythic journey, part workplace satire, Borealis is a dark and funny adventure about family obligation, career aspiration and what we leave behind to make our way to the top. –excerpt from SHOUT press release
Running Time: Two hours includes an intermission
At Chopin Theatre's Upstairs Theater, 1543 W. Division St.
Written by Bennett Fisher 
Directed by Monty Cole 
Thursdays, Fridays, Saturdays at 8 p.m. 
Sundays at 3 p.m. 
Thru October 21st 
Production photos by Michael Brosilow
For more information and reviews on Chicago theatre, visit Theater in Chicago.