Lost and Found Productions Presents the World Premiere of BURNHAM'S DREAM: THE WHITE CITY. 
I was very excited about this show. I'm a huge fan of Chicago past, present and future. The World's Columbian Exposition was an amazing historical event. Chicago captivated the world in 1893. The creative team of June Finfer (book and lyrics) and Elizabeth Doyle (music and lyrics) attempt to capture the ambitious planning process led by Daniel Burnham. Finfer and Doyle imagine the challenges in planning The White City. They put familiar Chicagoans like Bertha Palmer, Louis Sullivan and Ida B. Wells in the same room and let them talk it out.  BURNHAM'S DREAM is less dreamy fantasy and more historical reality. The White City was built after many many boring meetings. Does the process make an entertaining musical? I don't think so!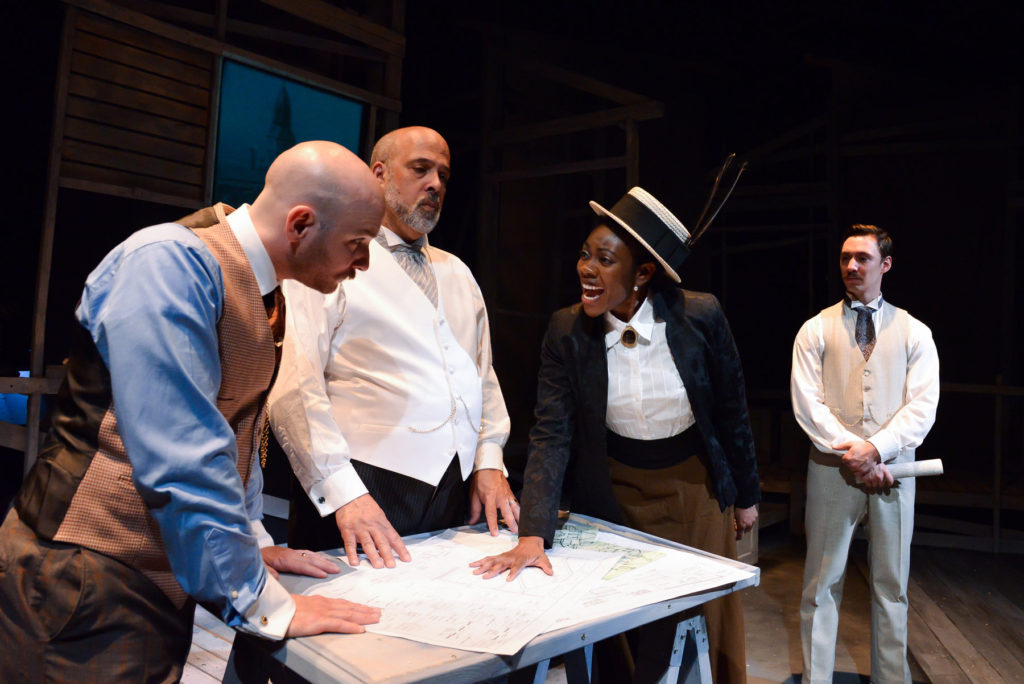 Both the music and the interactions in BURNHAM'S DREAM are monotone. The songs and dialogue aren't distinct. It's like watching a meeting where individuals sometimes sing their thoughts. And it's not 'break out in song.' It's more stroll into the song. The score itself is fairly forgettable. The dancing is minimal. It's more choral concert than musical. The overall show is lackluster.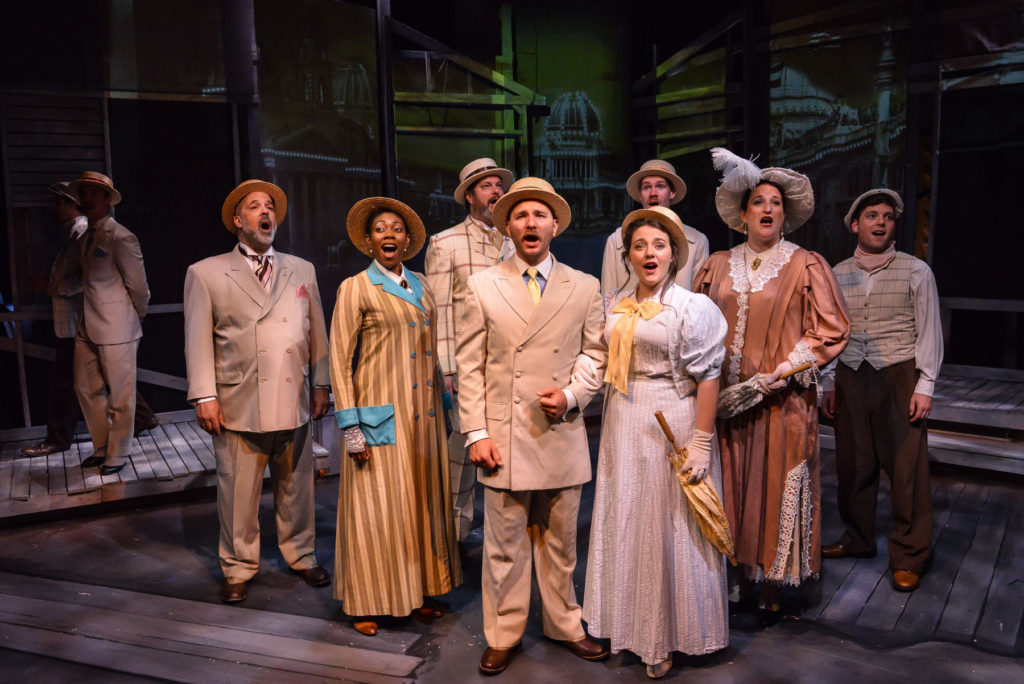 That said. The talented ensemble: Pavi Proczko, Sam Massey, Laura Degrenia, Genevieve Thiers, Daniel Leahy, Chase Wheaton-Werle, Arielle Leverett, Michael Kingston, Rob Brady, Michael Kingston, Jacob Fjare can sing. The second act starts out hopefully with a harmonizing number sung by Leahy, Wheaton-Werle, Kingston, and Brady. The almost barbershop quartet sound is a slight deviation from the entire first act. It's momentary and the score returns to its lulling rhythm.
BURNHAM'S DREAM is not a nightmare. The singing is good! It's just that the songs aren't.
Running Time: Two hours and thirty minutes
At Theater Wit, 1229 W. Belmont
Book and Lyrics by June Finfer
Music and Lyrics by Elizabeth Doyle
Directed by Erik Wagner
Music Direction by Paul W. Thompson
Choreography by Jessica Texidor
Thursdays, Fridays, Saturdays at 7:30pm
Sundays at 3pm
Thru July 1, 2018
Tickets are currently available at www.theaterwit.org, by calling (773) 975-8150, or in person at the Theater Wit Box Office
For more information and reviews on Chicago theatre, visit Theater in Chicago.