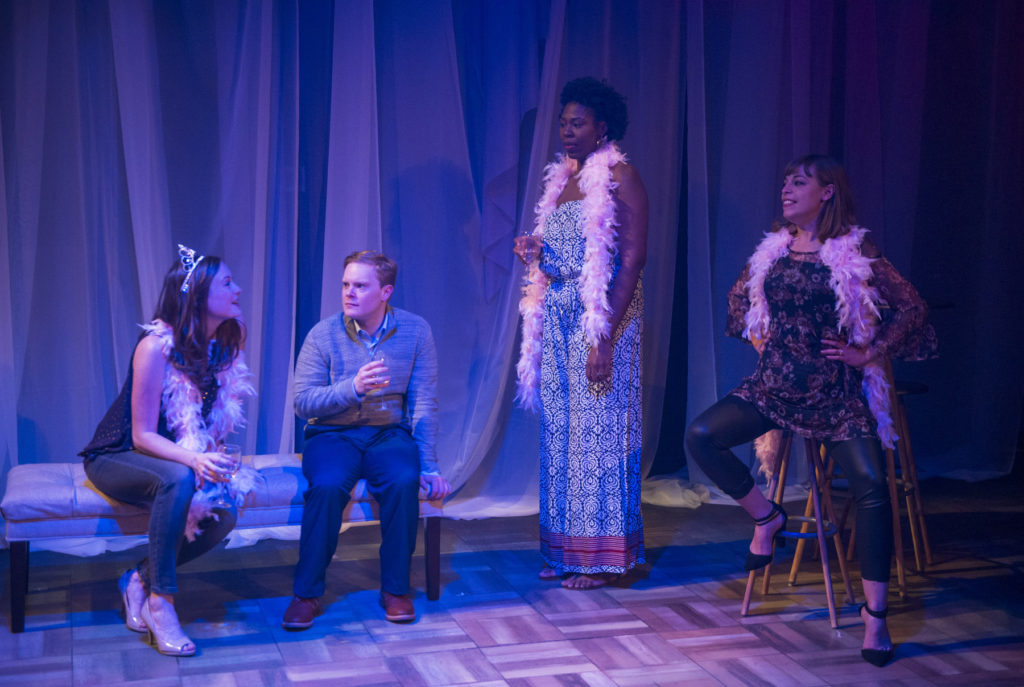 About Face Theatre and Theater Wit present the Midwest Premiere of SIGNIFICANT OTHER
Playwright Joshua Harmon's story is familiar. Four college friends struggle with relationship replacement. Their tight bond softens as each meets her 'significant other.' Promises and priorities shift to make way for love. The characters are the typical rom-com, gal-pal, chick-flick stereotypes. There is the crazy one, the bitter one, the prudish one and the self-loathing one.  Harmon adds a minor twist. One of the foursome is a gay guy. Although the layer of gay adds complexity, Harmon's essences still boil down to always-a-(wannabe)-bridesmaid-never-a-bride fare.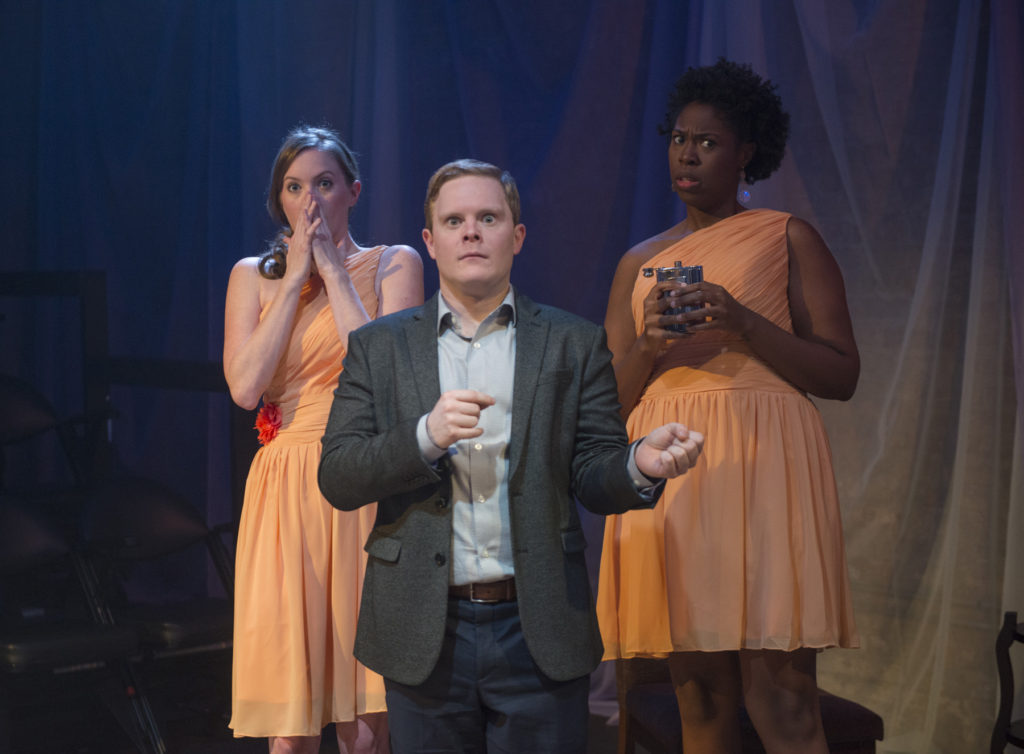 That said, the acting is solid! Director Kiera Fromm squeezes every last possible laugh out of the lackluster comedy. Led by the always excellent, and Broadway-bound, Alex Weisman (Jordan), the talented ensemble bring authenticity to the relational dynamics. Amanda Drinkall  (Laura), Tiffany Oglesby (Vanessa), Cassidy Slaughter-Mason (Kiki) are Weisman's emotional tripod. As an obsessive Weisman over-analyzes a male encounter, his girl squad give him the space to fantasize his future. When reality pulls the ladies toward their own loves, Weisman is left stuck with his feelings. Some of the best comedic moments are delivered from Weisman's vulnerability and impeccable timing.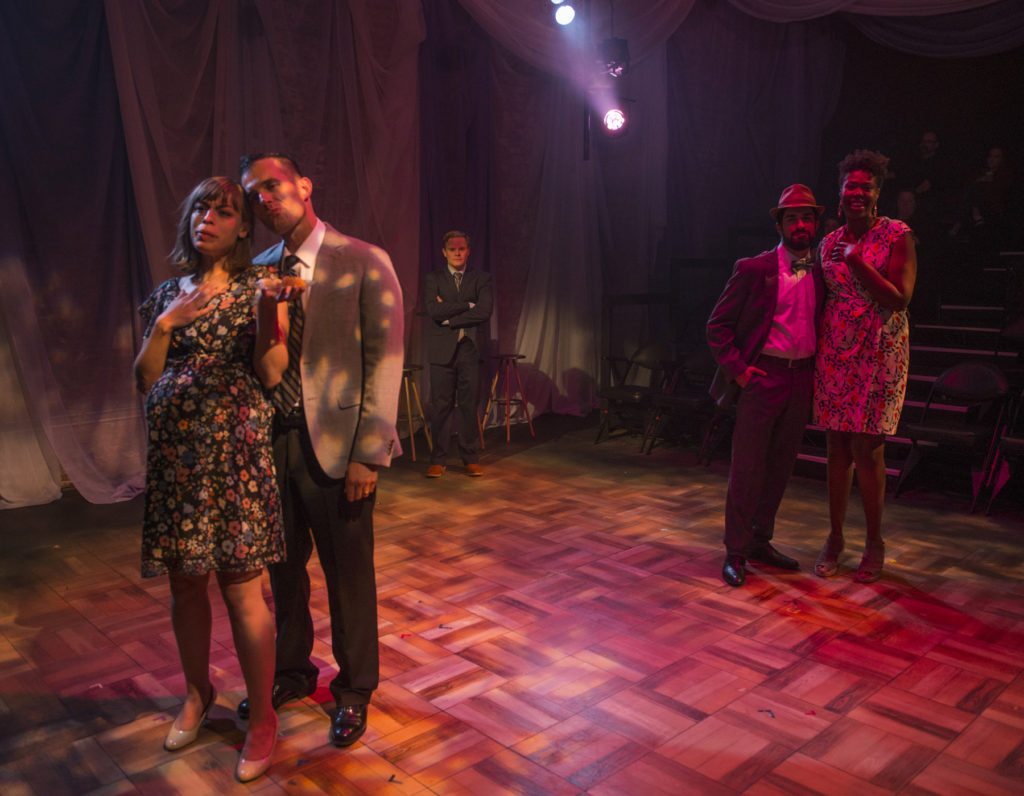 Fromm has a great cast that also includes Benjamin Sprunger (Will, Tony, Conrad), Ninos Baba (Zach, Evan, Roger),  and Ann Whitney (Helene). Harmon's story doesn't have the depth to showcase their talent or tether the audience to them. Harmon missed the opportunity to dig deeper into his characters. He keeps it light and frothy. The play doesn't have the thought-provoking content typical of an About Face Theatre show or the sophisticated humor of a Theater Wit play.  Still, in these tumultuous times, light and frothy entertainment might be the perfect escape.  
Running Time: Two hours and ten minutes includes an intermission
At Theater Wit, 1229 W. Belmont Ave., Chicago
Written by Joshua Harmon
Directed by Keira Fromm
Wednesdays, Thursdays, Fridays and Saturdays at 7:30 pm; Sundays at 3 pm.
Thru December 9th
Tickets are currently on sale at aboutfacetheatre.com or theaterwit.org, by calling (773) 975-8150 or in person at Theater Wit Box Office.
Production photos by Michael Brosilow
For more information and reviews on Chicago theatre, visit Theater in Chicago.