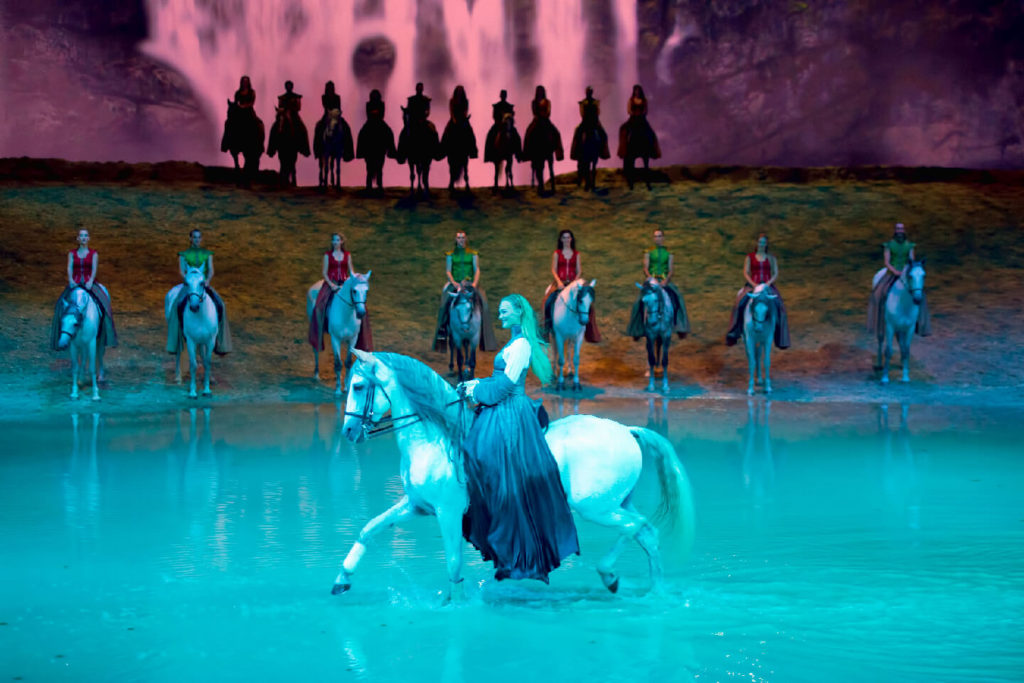 Reviewed by Abby Simon
Cavalia Inc. presents ODYSSEO.
If you ever leave your house in Chicago, you have seen signs for Odysseo: The Best Show Ever these last few months. As a novice in the review world, I would not agree that this was the best show ever. Was it great to see the theatrical ability of 60+ trained horses? Yes, absolutely. However, in my humble opinion, the show was less than great. As soon as you walk in the tent, you are bombarded with overpriced horse merchandise – including paintings that could be yours for the low price of $1,800.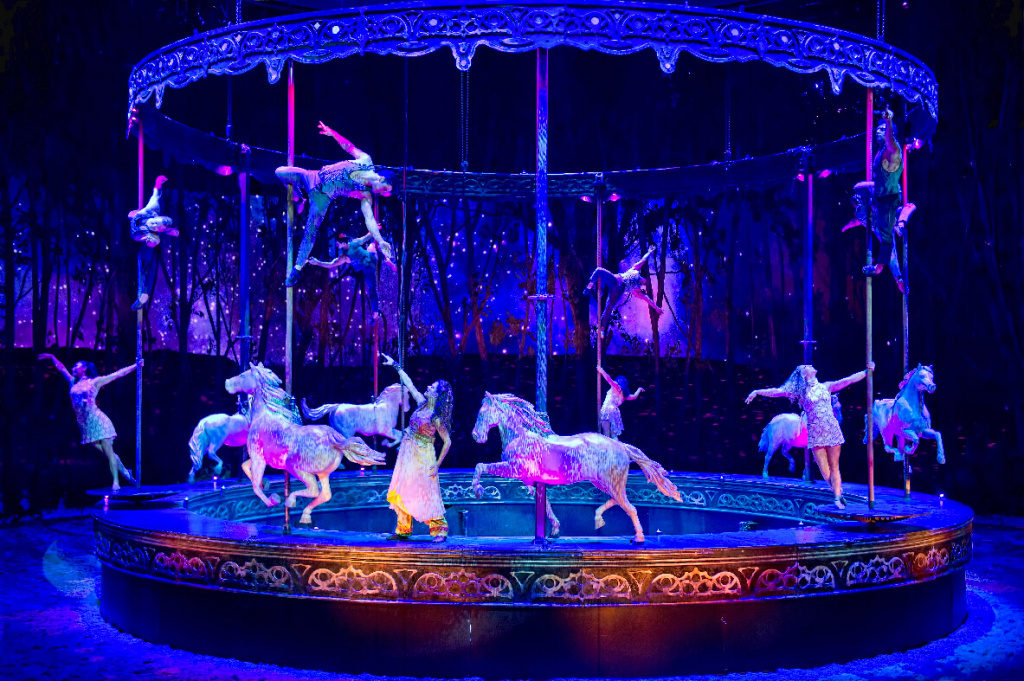 The show itself does have amazing choreography and beautiful aerialists, but I could not shake the presence of the horses being whipped. (Post publication: The Silverman Group clarified, "the performers do NOT whip the horses.  The tool that they carry aims to be an extension of their arm – so that they can guide the horses.") I'm not sure if I believed that these majestic creatures were tamed by some sort of magic, but the sheer fact that in each act the riders carried whips really could not be shaken – and I am in no means an animal rights activist. Maybe it was the mood I was in, but I was left feeling very uncomfortable.
My boyfriend, on the other hand, loved every bit of the show. This is truly one of a kind and he latched onto how amazing these horses were. There was also a phenomenal group of gymnasts and aerialists that captivated and even had me clapping.
Running time: 2 hours with a 30-minute intermission
EXTENDED Thru: Through April 30
Where: Under the White Big Top at Soldier Field's South Lot, 1410 Museum Campus Dr.
Tickets: ~ $144.50
Info: www.cavalia.net
For more information and reviews on Chicago theatre, visit Theater in Chicago.