Broadway In Chicago and Producers Fox Theatricals and Barbara Whitman present the groundbreaking, Tony Award-winning Best Musical, FUN HOME.
This is a musical about real life.  Graphic novelist Alison Bechdel (played by Kate Shindle) struggles to tell her father's story in drawings.  Always present, Shindle muses poignant moments in Bechdel's life. She looks back at herself (played by Alessandra Baldacchino) growing up in a funeral home aka 'fun home.' She remembers her (played by Abby Corrigan) life at college.  We see three different Alisons coming to grip with her sexual orientation while discovering her father (played by Robert Petkoff) is closeted. Baldacchino is coming-of-age. Corrigan is coming-out.  And Shindle is coming home.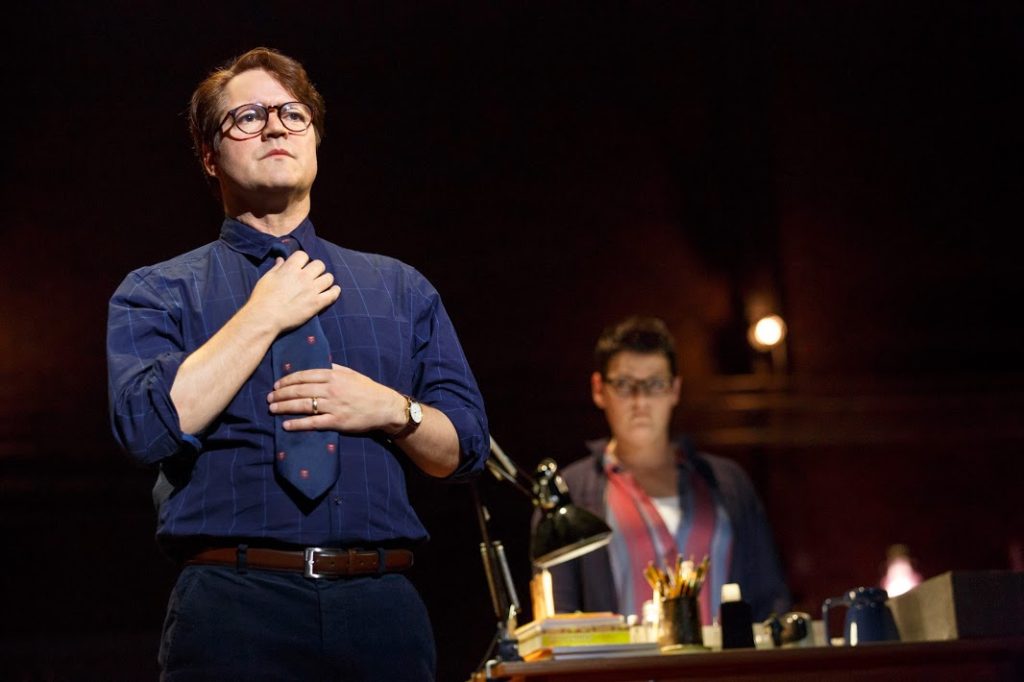 Lisa Kron (book and lyrics) and Jeanine Tesori (music) cleverly bring Bechdel's graphic novel to life. They lovingly balance the humanity, heart and humor in this innovative musical. Kron's vivid lyrics and Tesori's memorable melodies in "Ring of keys" and "Telephone wire" add layers of emotion.  Baldacchino (keys) and Shindel (wire) sing them with heart-stirring honesty. Later, Susan Moniz (Helen) delivers a beautifully gut-wrenching "Days and Days." Within all this somber reality, Kron and Tesori pile in plenty of playful moments. In "Come to the fun home," the kids are making an upbeat commercial for the funeral home.  Later, Corrigan has a hilarious sexual awakening in "Changing my major."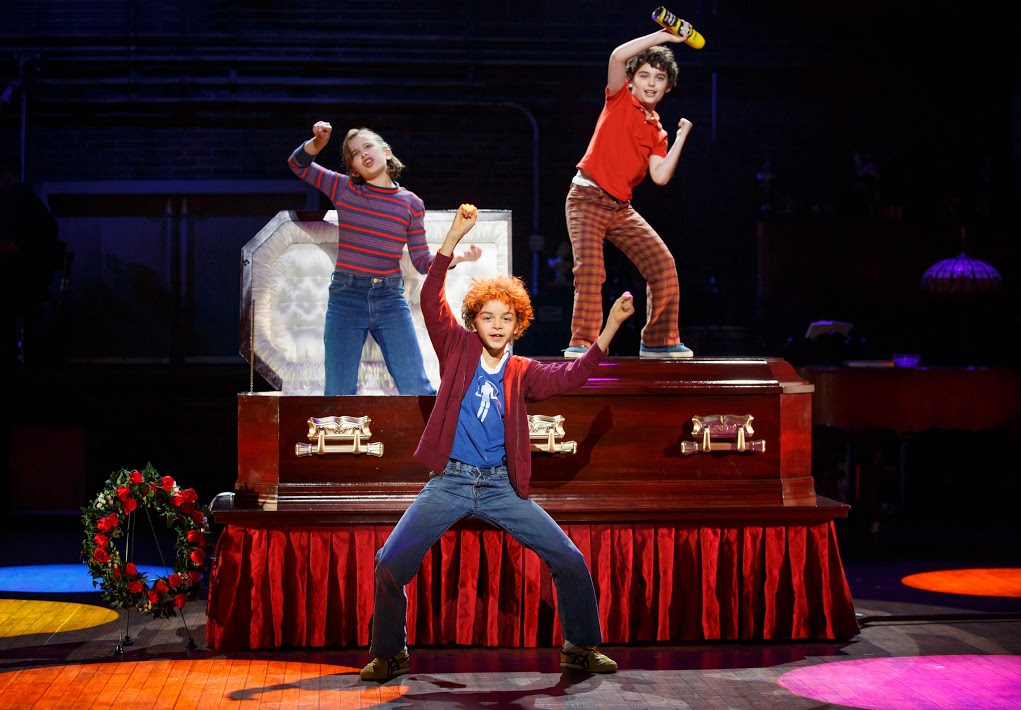 So, much to love and learn in this life lesson of family. Director Sam Gold paces it tight and intimate. His terrific ensemble polish and shine from the first 'welcome to our house on Maple Avenue.'  The only bad part of this show is its limited run.  Get your ticket quick to this unique musical!
Running time: 1 hour and 40 minutes with no intermission.
At the Oriental Theatre, 24 W. Randolph
Based on the graphic novel by Alison Bechdel
Book and lyrics by Lisa Kron
Music by Jeanine Tesori
Directed by Sam Gold
Music direction by Micah Young
Tuesdays at 7:30 PM
Wednesdays at 7:30 PM
Thursdays at 7:30 PM
Fridays at 7:30 PM
Saturdays at 2 PM and 8 PM
Sundays at 2 PM and 7:30 PM
Thru November 13th 
Buy Tickets at www.broadwayinchicago.com
For more information and reviews on Chicago theatre, visit Theater in Chicago.