Chimera Ensemble presents the Chicago Premiere of SISTER CITIES.
Collette Freedman's play was the hit of the 2008 Edinburgh Fringe Festival.  It has received international acclaim in productions around the world.  A film version is currently in post-production. "Four estranged sisters, as different as the cities they are named after, face their mother's recent and sudden death." Since I am one of four wildly different sisters, the dark comedy premise described in the press release engaged me immediately. I was ready to laugh and relate.  It didn't happen.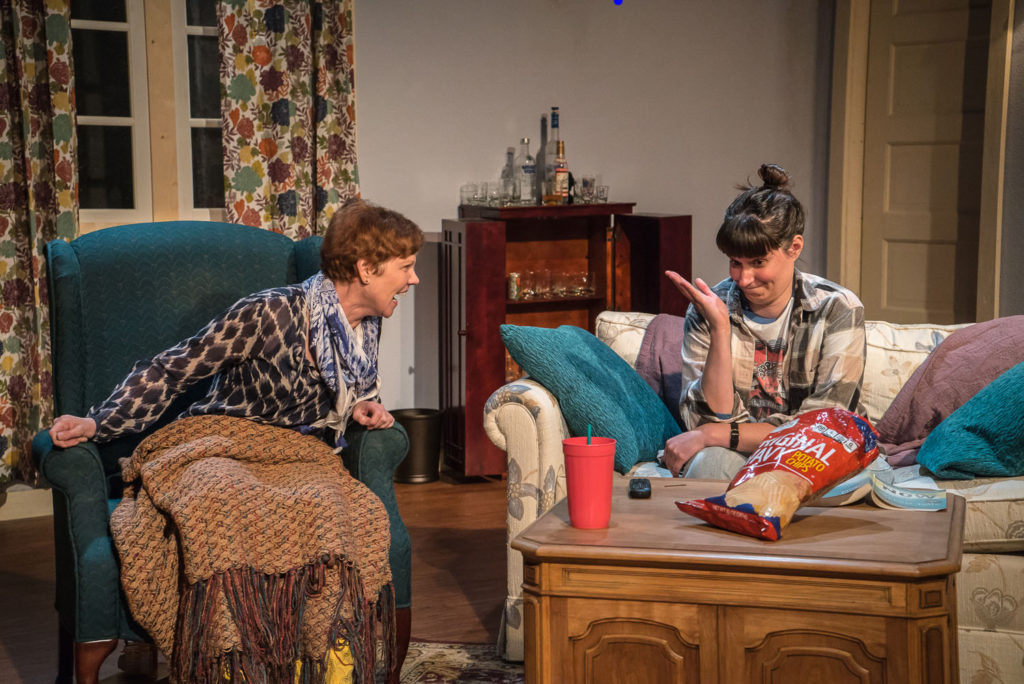 Freedman's characters are formulaic.  An uptight lawyer. A burned-out writer. An idealistic teacher. A career student. These sisters aren't real people. They are sitcom stereotypes.  And although the humor is there, it's buried beneath a lot of set-up. Freedman's dialogue is heaped with explaining backstory.  Instead of experiencing these sisters' interacting, we listen to them describe their failed relationships and childhoods. They spend a lot of time telling us why they are different. The conversations feel unnatural. Family doesn't overly explain or listen to each other like that. They short-cut and interrupt with less civility. Director Ashley Neal uses a formality that loses some of the humor and authenticity of family.     
The show isn't dull. Freedman sneaks in some interesting twists.  It just feels forced.  The sisters are each dealing with multiple issues. And the additional mishaps seem unnecessary. They are four sisters with a genetic bond, a childhood and separate lives. There is plenty to humorously untangle without all the expository prose. Nicole Fabbri (Austin) utters my favorite line of the show. She says something like, 'It's not that I don't like you.  It's that I don't get you.' That's real sister-speak! I totally get that simple notion.             
The plot itself is interesting.  It just gets bogged down. Although I would have enjoyed SISTER CITIES much more if it was tighter, I am intrigued enough to see the film version.
Running Time:  Ninety minutes with no intermission
At The Den, 1333 N. Milwaukee
Written by Colette Freedman
Directed by Ashley Neal
Thursdays, Fridays, Saturdays at 7:30pm
Sundays at 3pm
Thru September 18th
Buy Tickets at www.ChimeraEnsemble.com
Photos by Tori Howard
For more information and reviews on Chicago theatre, visit Theater in Chicago.