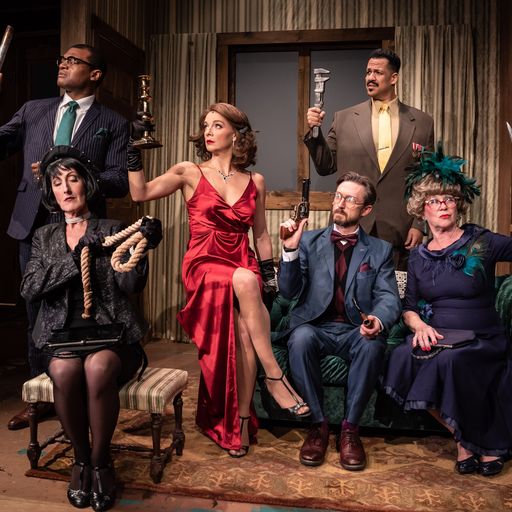 Mercury Theater presents CLUE.
Parker Brothers made murder a popular game. They introduced color-coded characters, an array of weaponry and a mansion of rooms to die in. Figuring out the right killer combo was the objective to win. In 1985, the board game became an iconic comedy boasting a star-studded cast led by Tim Curry and Madeline Kahn. And now Mercury Theatre has got game as they stage the familiar whodunit.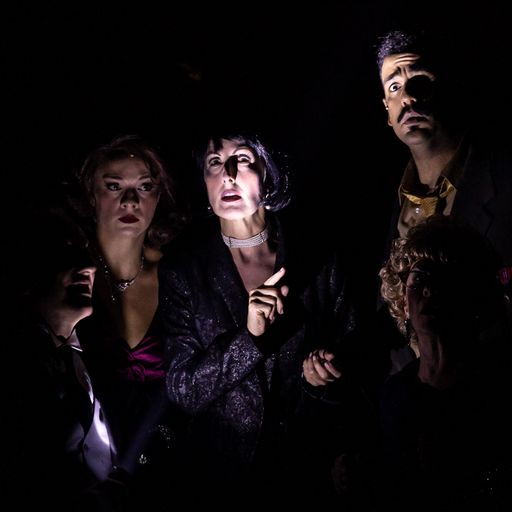 Director L. Walter Stearns orchestrates the mayhem on Scenic Designer Bob Knuth's versatile set. Multiple rooms is key to the mystery. And Knuth impressively shows relocation by sliding walls, shifting furniture and changing out decor. Stearns utilizes Knuth's dynamic chambers and multiple doors for chases and murder misdirection. At one point, the energetic cast creates comedic calamity by dashing in and out of rooms while carrying Clue game pieces.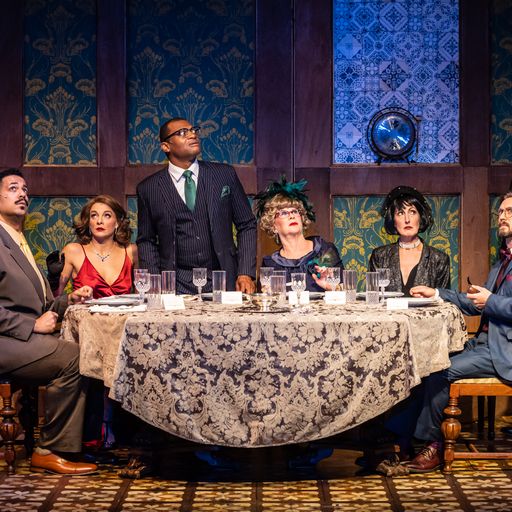 Although the story follows the basic film screenplay by Jonathan Lynn, Playwright Sandy Rustin, with additional materials by Hunter Foster and Eric Price, has adapted the movie for stage and punched up the jokes. The witty one liners are delivered with pure zest especially by a blundering Jonah D. Winston (Mustard), a deadpan McKinley Carter (White) and a salacious Erica Stephan (Scarlet).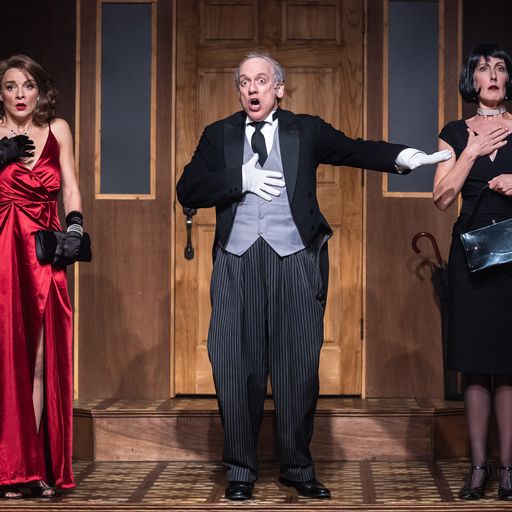 The show is one act, 90 minutes, no intermission. The beginning drags a little as characters are introduced and the purpose for their gathering explained. A few initial jokes pass by without laughter as we settle into the game playing. The action picks up steam as the body count grows. In particular, the last twenty minutes is tight and synchronized to perfection. Mark David Kaplan (Wadsworth) kicks off this finale by delivering a wacky and amusing recap. And the entire ensemble quickly reenact all the possible scenarios in solving the mystery. The absurdity is punctuated by their dance-like movements.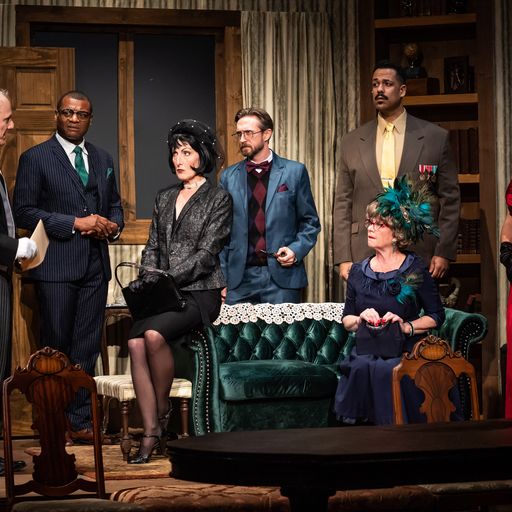 I attended the Saturday matinee and was delighted to see many families enjoying the homicide hi-jinx. Mercury Theater did it on Southport with comedy. CLUE is family-friendly fun! 
Running Time: Ninety minutes with no intermission
Mercury Theatre, 3745 N. Southport 
Based on the screenplay by Jonathan Lynn
Written by Sandy Rustin
Additional materials by Hunter Foster and Eric Price
Original music by Michael Holland
Directed by L. Walter Stearns
Wednesdays, Thursdays, Fridays at 8pm 
Saturdays at 3pm and 8pm
Sundays at 1pm and 5pm
Thru January 1st
For more information or tickets
Photography by Liz Lauren
For more Chicago theatre information and reviews, please visit Theatre in Chicago