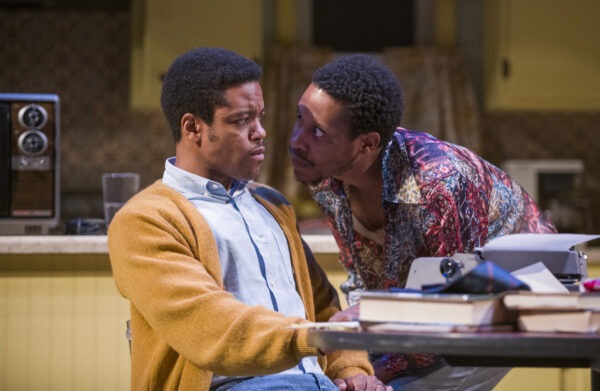 Steppenwolf Theatre presents TRUE WEST.
Austin (played by Jon Michael Hill) is working on a screenplay while housesitting for his mom. When his brother Lee (played by Namir Smallwood) shows up unexpectedly, the pair are forced to grapple with aspirations and competition. Austin is married and an established writer. Lee is a fast-talking drifter with big ideas. As the booze starts flowing, the brothers, their lives and the house get wrecked.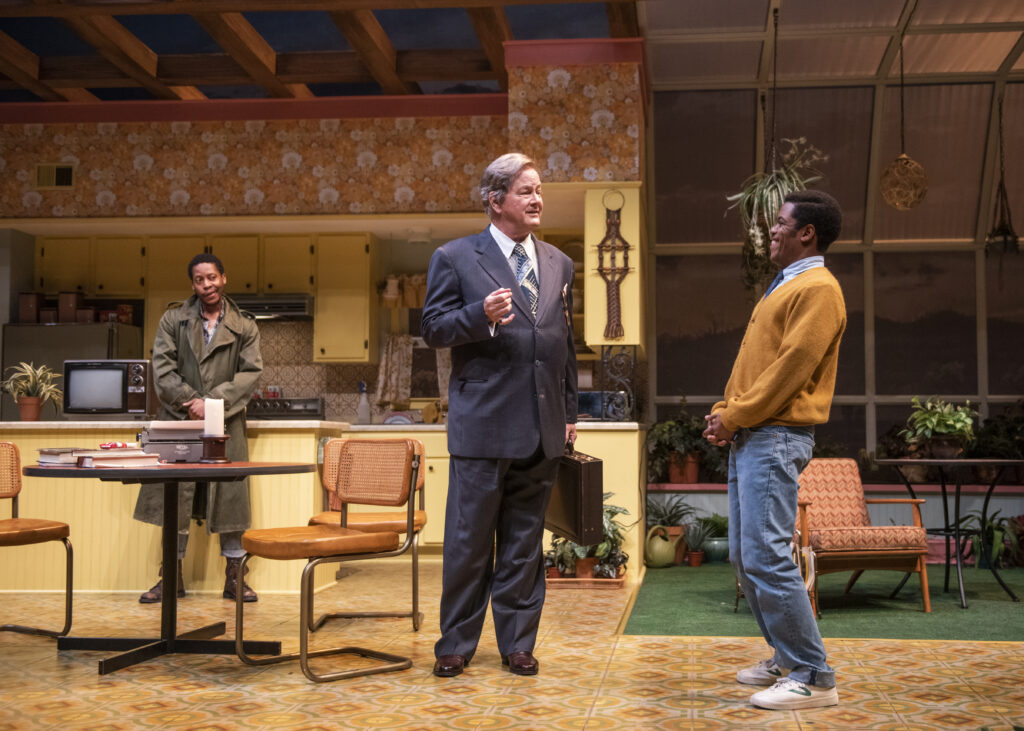 Playwright Sam Shepard has penned a tale of sibling rivalry. Each brother believes he could do what the other does more successfully. Their playful banter is riddled with jealousy, guilt, shame. Initially, Hill is reserved and Smallwood is gregarious. When Smallwood cozies up to Austin's boss to pitch a story idea, Hill starts to spiral out-of control. Their drinking intensifies. The drunker they get, the more baffling their choices become. Smallwood beats up a typewriter. And Hill steals toasters.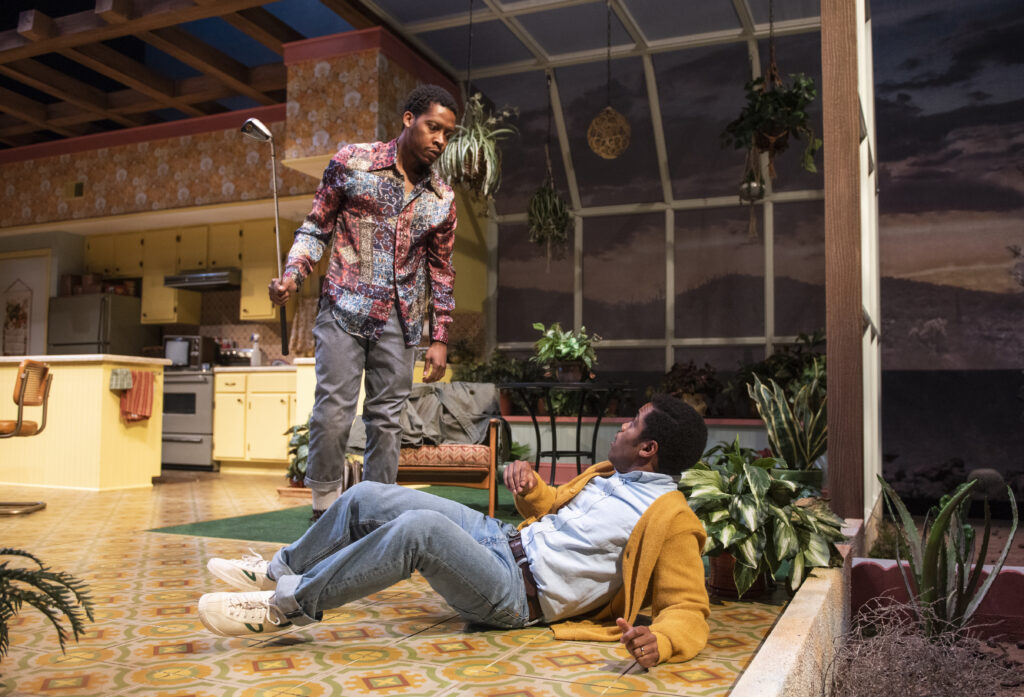 Shepard interjects plenty of quirky humor into this brotherly vivisection. Director Randall Arney keeps the tension unbalanced. Intentions are blurred. I continually sort through my perceptions to piece it together. Is that a threat or a joke? Is he being genuine or is this a con? What is the truth? Do these brothers love or hate each other?
TRUE WEST tethered me to the story. I still have unanswered questions.    
Running Time: Two hours includes an intermission
At Steppenwolf Theatre, 1650 N. Halsted
Written by Sam Shepard
Directed by Randall Arney 
Tuesdays, Wednesdays, Thursdays, Fridays at 7:30pm
Saturdays at 3pm and 7:30pm
Sundays at 3pm and 7:30pm
Thru August 25th 
Photos by Michael Brosilow
For more Chicago theatre information and reviews, please visit Theatre in Chicago