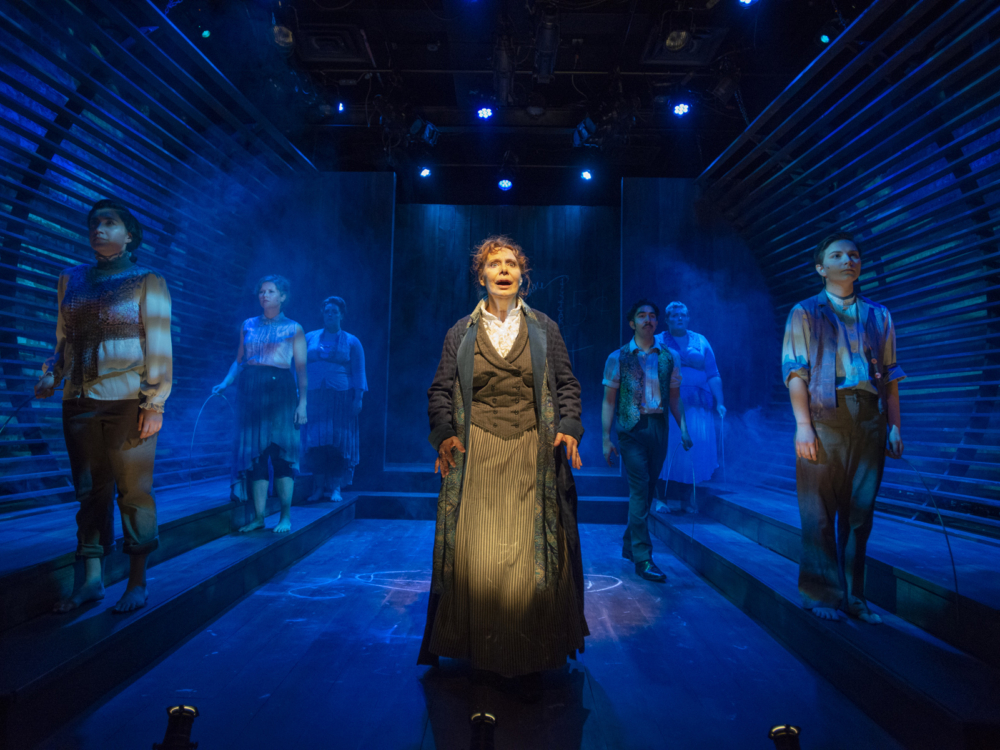 Firebrand Theatre presents the Chicago premiere of QUEEN OF THE MIST.
Firebrand has quickly established itself as a competitive musical force in Chicago. Their newest production is another showcase of beautiful harmonies. Led by the always amazing Barbara E. Robertson, the talented ensemble (Maryam Abdi, Neala Barron, Liz Bollar, Brianna Buckley, Max J. Cervantes, Liz Chidester, Hannah Starr) is pitch perfection  (Musical Direction by Charlotte Rivard-Hoster) Collectively, they sound like a first-rate choir. In duets, their voices are paired for blissful melodies. The singing is THE reason to see the show. Robertson and the ensemble are spectacular!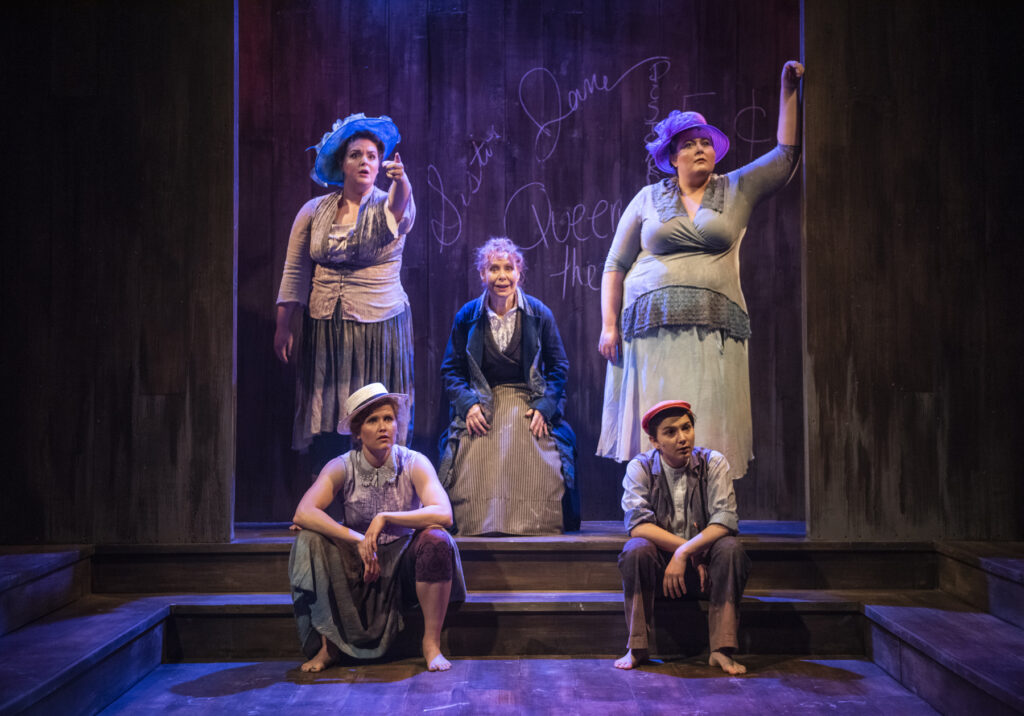 Although the singing is sensational, what they are singing about is captivating initially but becomes pretty lackluster as the second half of the show drags on. 
Michael John La Chiusa wrote the book and the music and the lyrics.The story, based on the life of Annie Edson Taylor, is interesting. Taylor called herself Queen of the Mist when she rode a barrel over Niagara Falls in 1901… and survived. Director Elizabeth Margolius sets the tone for riveting storytelling by pumping in fog onto an oversized barrel stage (by Scenic Designer Lauren Nichols). In addition, the unsinkable Robertson gives an emotional portrayal of the female daredevil. She balances non-stop moxie with escalating paranoia.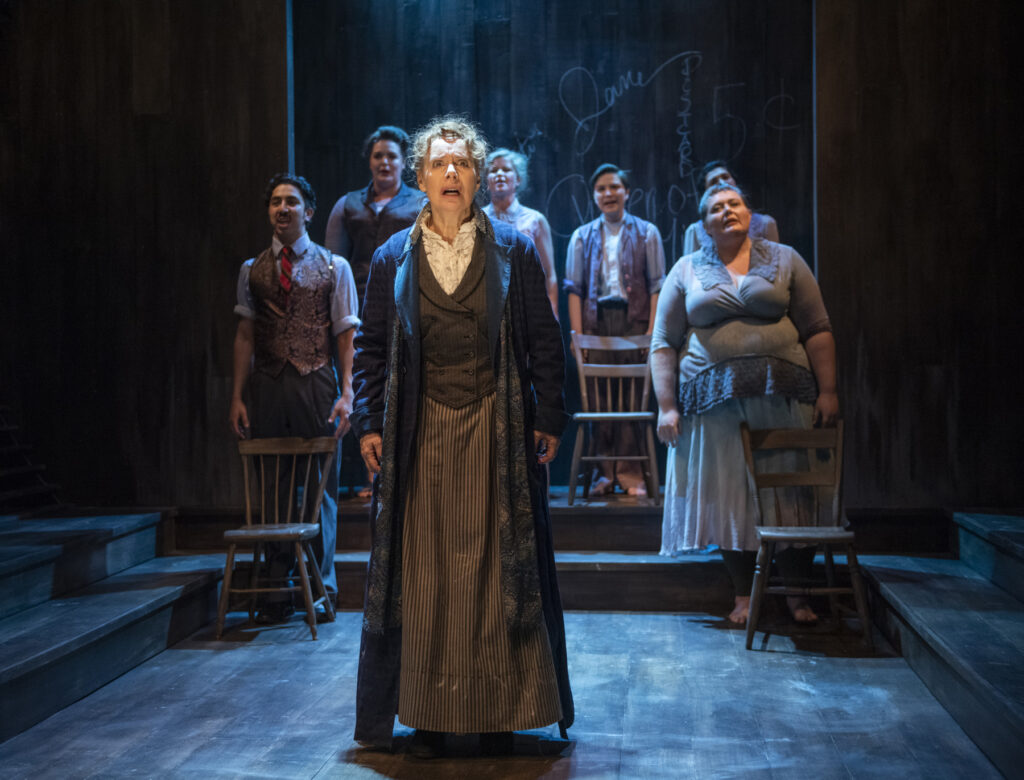 If La Chiusa had a collaborator with editing power, QUEEN OF THE MIST would be a tight 90 minutes, no intermission show. It's not. The second half of the show has Robertson asked repeatedly to describe her Falls' experience. She repeatedly refuses. Her rationale is by telling her story, she gives it away. This odd choice by La Chiusa waters down the storytelling. His last, long twenty minutes is a series of confusing musical numbers about hallucinating and dying. Even though they are sung superb, they seem superfluous and painfully prolong the inevitable conclusion.       
QUEEN OF THE MIST parallels Taylor's life. After the memorable deed, the story rambles on and on into obscurity.         
Running Time: Two hours and thirty minutes includes an intermission
At The Den Theatre's Janet Bookspan Theatre, 1331 N. Milwaukee Ave
Book, music, lyrics by Michael John LaChiusa
Directed by Elizabeth Margolius
Music direction by Charlotte Rivard-Hoster
Thursdays, Fridays, Saturdays at 7:30pm
Sundays at 3pm
Thru July 6th 
Photos by Michael Brosilow
For more Chicago theatre information and reviews, please visit Theatre in Chicago