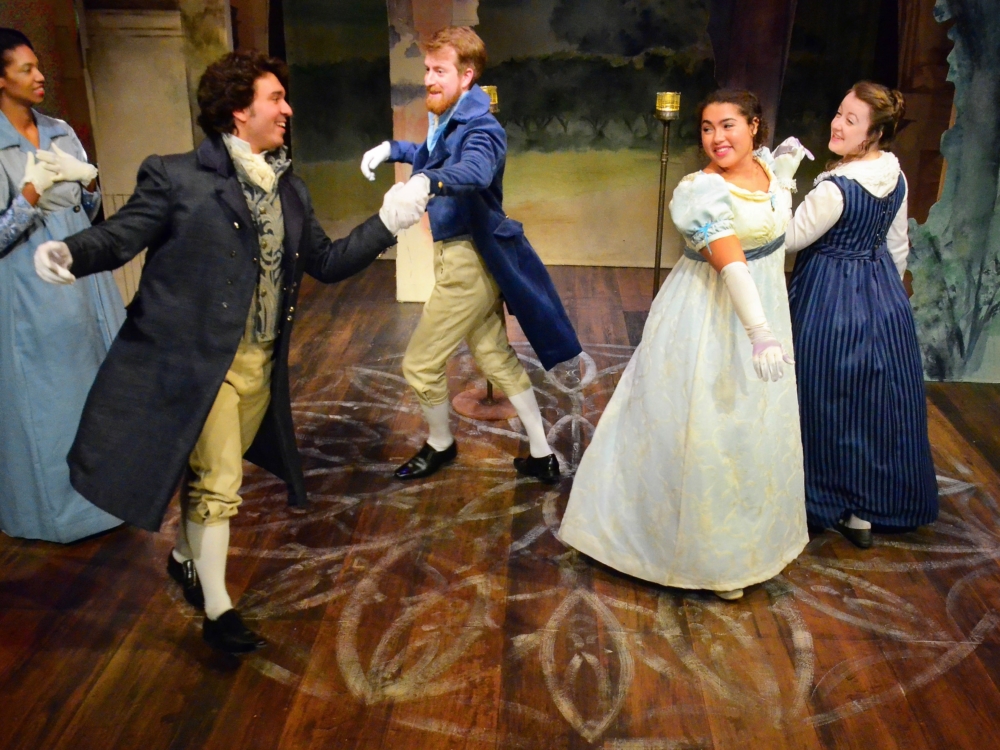 Lifeline Theatre presents an adaptation of Jane Austen's EMMA.
The creative team of Phil Timberlake (adapter) and Elise Kauzlaric (director) put an imaginative spin on Jane Austen's tale of a plucky 19th century matchmaker. Emma is played by Emma Sipora Tyler. And the rest of the characters are played by Peter Gertas, Jeri Marshall, Madeline Pell, and Cory Davidson Williamson. Blurring the gender and age lines, the terrific ensemble continually change and share roles. Kauzlaric orchestrates it like one big ballroom dance. As an actor sashays behind a pillar, they morph into a different character.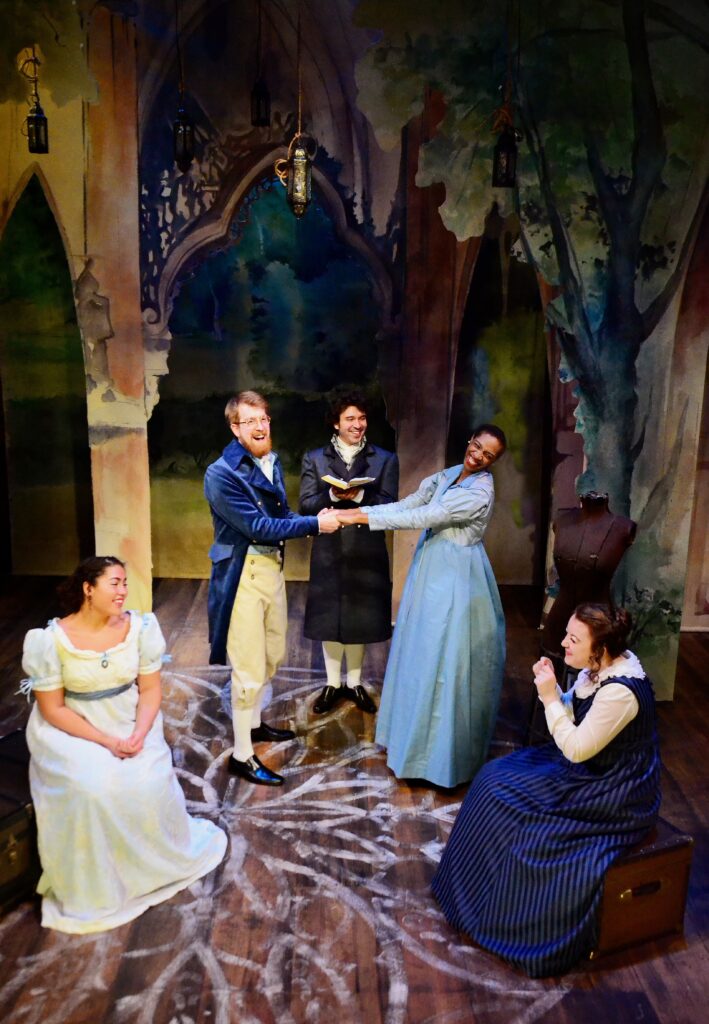 The technique is amusing. The ensemble effortlessly change their pitch, gait and facial expressions to match the new persona. A few props, like a cane, glasses or fan, help identify the new character in the room. Tyler or someone else also regularly greets the new person by name. This assists the audience in identifying who is speaking. Although this storytelling methodology is helpful, it relies heavily on the audience's familiarity with EMMA. For novices, the quick dialogue and comedic moments are lost in efforts to separate out all the relational hook-ups.
In addition, the primary love story between Emma and Mr. Knightley gets swallowed up in all the stagecraft. We are so absorbed in the actors' many seamless transformations (Pell, in particular, is outstanding!) that the romantic build-up goes unnoticed. It's like going to speed dating and focusing on learning people's names but forgetting to actually look for love.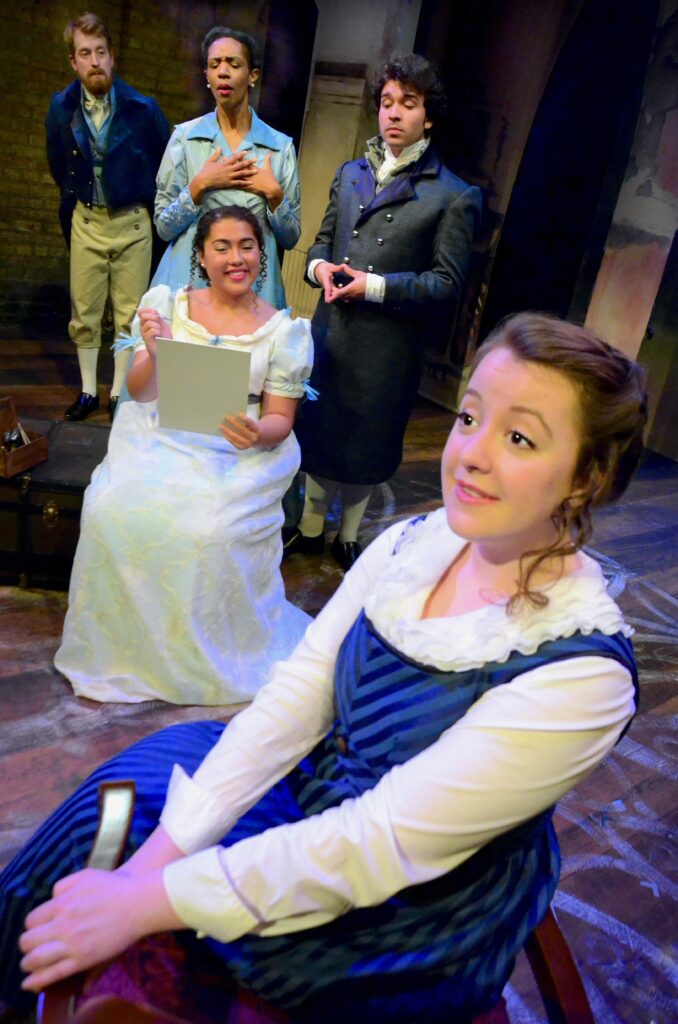 Still, EMMA is a sweet, light-hearted romp. The fierce Pell leads the quick-change artists in this playful, condensed version of Jane Austen's classic.            
Running Time: Two hours includes an intermission
At Lifeline Theatre, 6912 N. Glenwood
Based on the novel by Jane Austen
Adapted by Phil Timberlake
Directed by Elise Kauzlaric
Thursdays, Fridays at 7:30pm
Saturdays at 4pm and 8pm
Sundays at 4pm
EXTENDED Thru July 28th   
Photos by Suzanne Plunkett
For more Chicago theatre information and reviews, please visit Theatre in Chicago