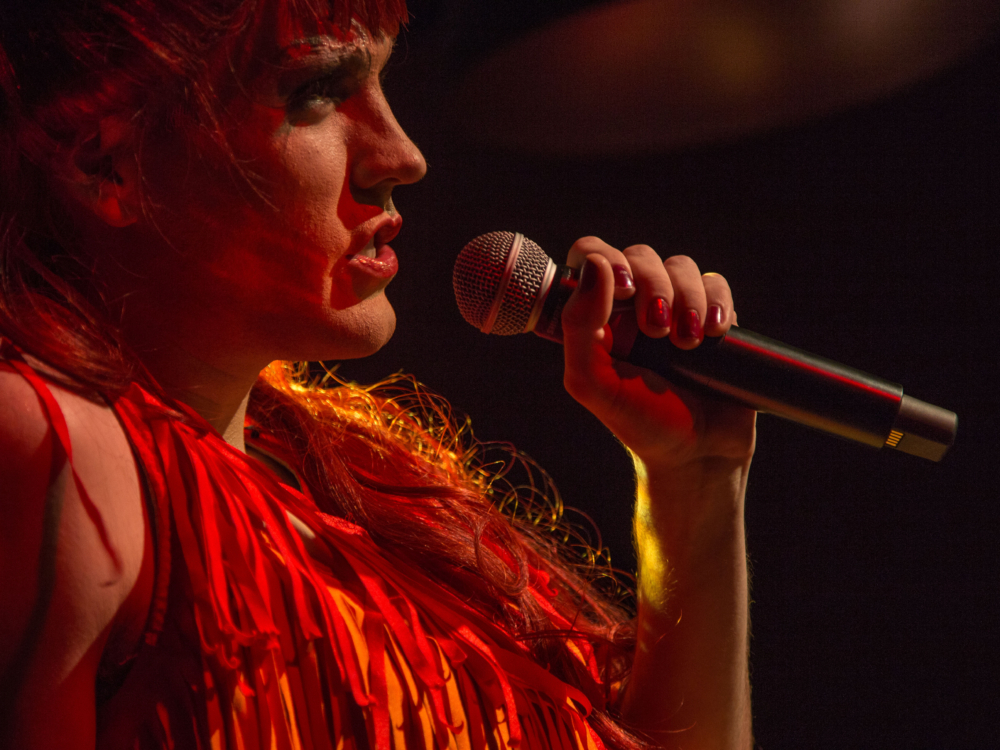 Theo Ubique presents HEDWIG AND THE ANGRY INCH.
The creative team of John Cameron Mitchell (book) and Stephen Trask (music and lyrics) launched this completely one-of-a-kind trashy, rock musical in 1998. I've seen five productions, including a Broadway touring troupe, of HEDWIG. Of my five experiences, Theo Ubique's show is my favorite for two reasons: venue and Will Lidke (Hedwig).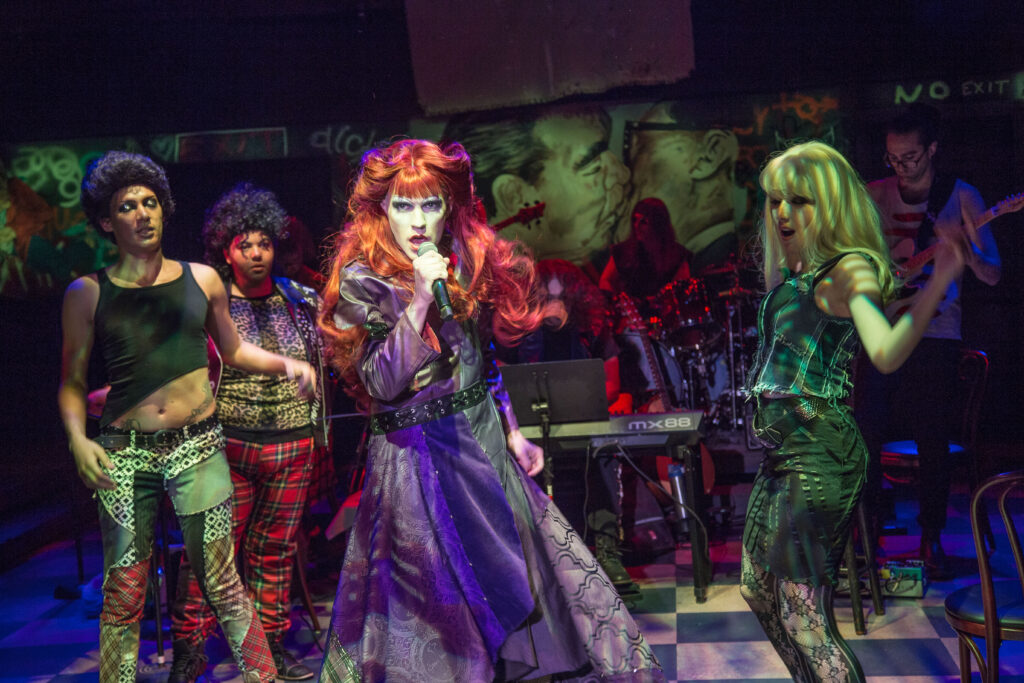 Theo Ubique has recently moved to the Howard Street Theatre. The open space has tiered seating, alongside cabaret seating for diners*. The band is in the front. The bar is in the back. The action is center, on the sides, and once even in the seat next to me. HEDWIG is a show about a pissed-off performer talking and singing about her rags to scraps story. Since the show is set in a bar, Howard Street Theatre is ideal for this storytelling. It is big enough for Music Director Jeremy Ramey to rock out hard, yet small enough for Director Toma Tavares Trask to tether the audience to the hot mess in a deeply personal way.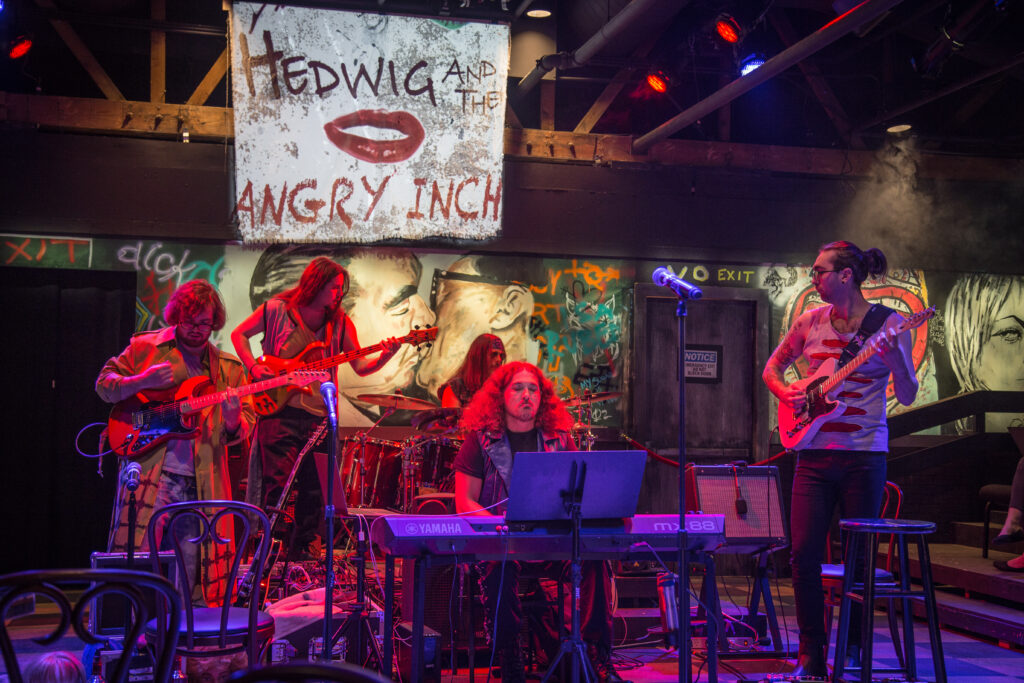 Lidke is diva-licous! He struts into the room with big red hair and Melania Trump's "I don't really care. Do U?" coat draped over his flashy ensemble. Lidke owns the room. As he shares intimate details of Hedwig's tragic life, he continually zings one liners. The emotional turmoil is hidden under layers of make-up and snark. In my favorite song "Wig in a Box", Lidke sings hopefully about going from trailer park to glamour by 'putting on some make up.' The bittersweet song gives us a glimpse into Hedwig's vulnerability. As Hedwig, Lidke mingles subtle emotional nuisances with over-the-top vulgarity. His deft performance is both gut-punching and gut-busting.       
Lidke leads the terrific ensemble (Brittney Brown, Adriana Tronco, and Jacob Gilchrist). The foursome are nonstop in delivering this rock concert. Brown, Hedwig's ignored husband, is 'invisibly' onstage until she bursts out in her own powerhouse solo. Tronco and Gilchrist skillfully morph in and out of multiple parts to aid the storytelling. As Tommy, Gilchrist, reprises a beautifully soulful "Wicked Little Town."         
HEDWIG AND THE ANGRY INCH is both raunchy-fun and up-lifting. Theo Ubique's production puts us in the room with Hedwig. Lidke, then, captivates us with honest, no-holds-bar, trashy confessions of a would-be rock star. This is a HEDWIG to visit! I highly recommend seeing this show.                   
Running Time: Ninety minutes with no intermission
At Howard Street Theatre, 721 Howard
Book by John Cameron Mitchell
Music and lyrics by Stephen Trask
Directed by Toma Tavares Langston
Music direction by Jeremy Ramey
Thursdays, Fridays, Saturdays at 7:30pm
Sundays at 7pm
Thru July 28th 
*Dinner (optional) is $25
Photos by Austin D. Oie Photography
For more Chicago theatre information and reviews, please visit Theatre in Chicago