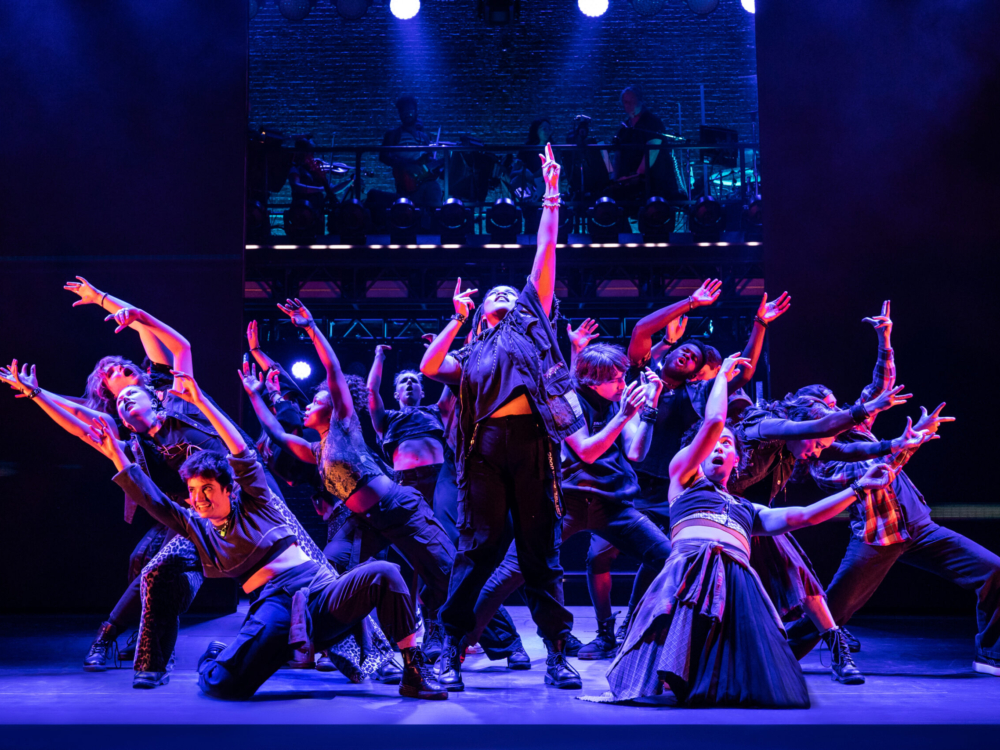 Broadway in Chicago presents the Chicago Premiere of JAGGED LITTLE PILL inspired by the seminal rock album of the same name by seven-time Grammy Award winner Alanis Morissette.
#MeToo, opioid addiction, nonbinary identification, gun violence, homelessness… JAGGED LITTLE PILL is a topical powerhouse of relevance. Although Morissette exploded onto the scene in the 90s with her unique blend of emotional music, her songs are currently the perfect score for a 2023 musical. This show is disruptive storytelling that explores situations from multiple points of view… gender, age, class, race. It's timely, provocative and entertaining!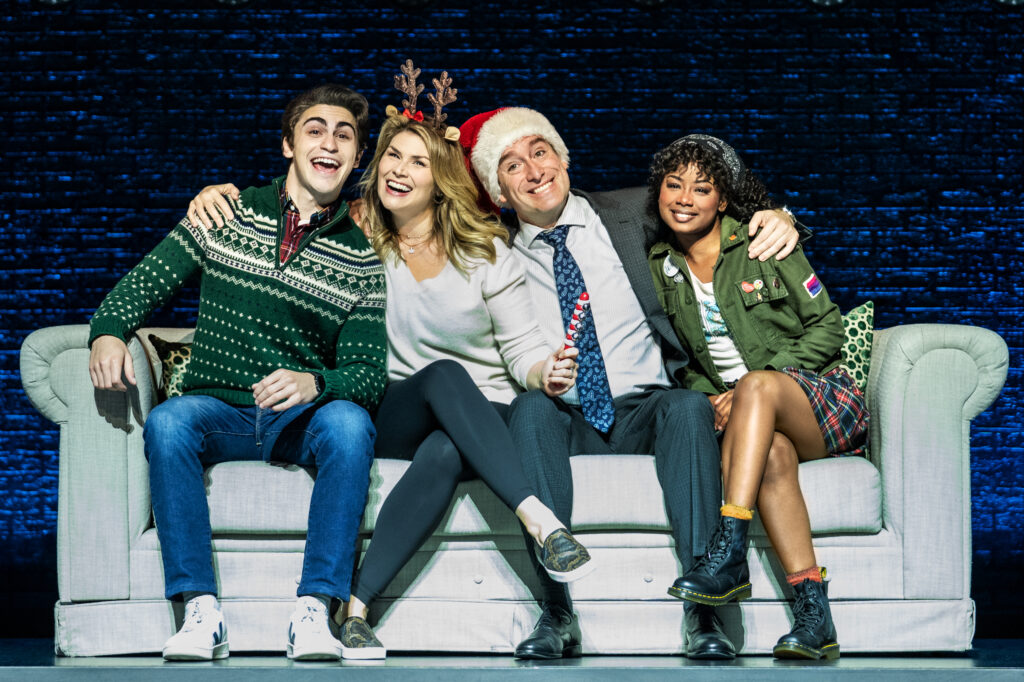 Playwright Diablo Cody tells the story of a middle class Connecticut family. Dad's a partner in a law firm. Mary Jane is the role model matriarch. Nick is hard-working and Harvard-bound. And Frankie is a creative, community activist. Even though her daughter is a bit of a rebel, superstar mom glosses over Frankie's antics in the holiday newsletter. She highlights the best of their lives. She makes the family look good on paper…until they don't. Cody's Tony Award-winning book is smart and layered. The crisp dialogue is peppered with hilarious one liners and cringe-worthy comebacks. Cody, also known for the Academy Award-winning Best Original Screenplay JUNO, writes quirky characters that are relatable and witty conversations that are enviable.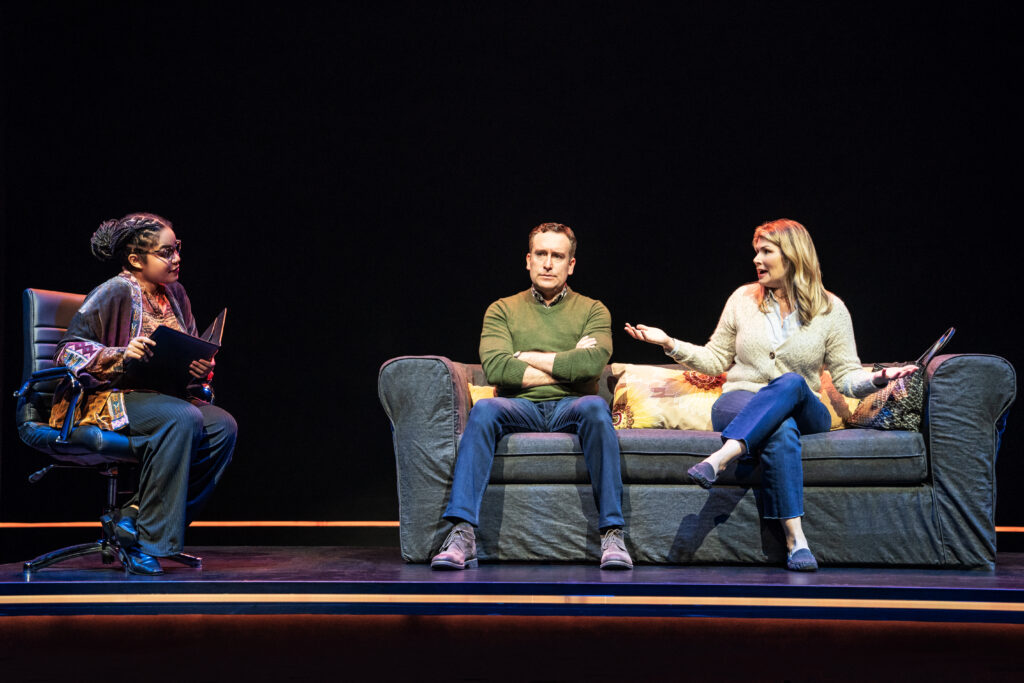 Under the masterful direction of Diane Paulus and the dynamic choreography of Sidi Larbi Cherkaoui, the action never stops! Panel screens, furniture and the ensemble are in constant motion. The panels project images to show location. Classroom desks and church pews are functional seating mechanisms until they become intrinsic to a big musical number. The high-energy ensemble are each clad in distinct rebellion attire (Costume Designer Emily Rebholz). They race, jump and glide across the stage to the beat of the music. The band, perched above the action, punctuate each emotional encounter.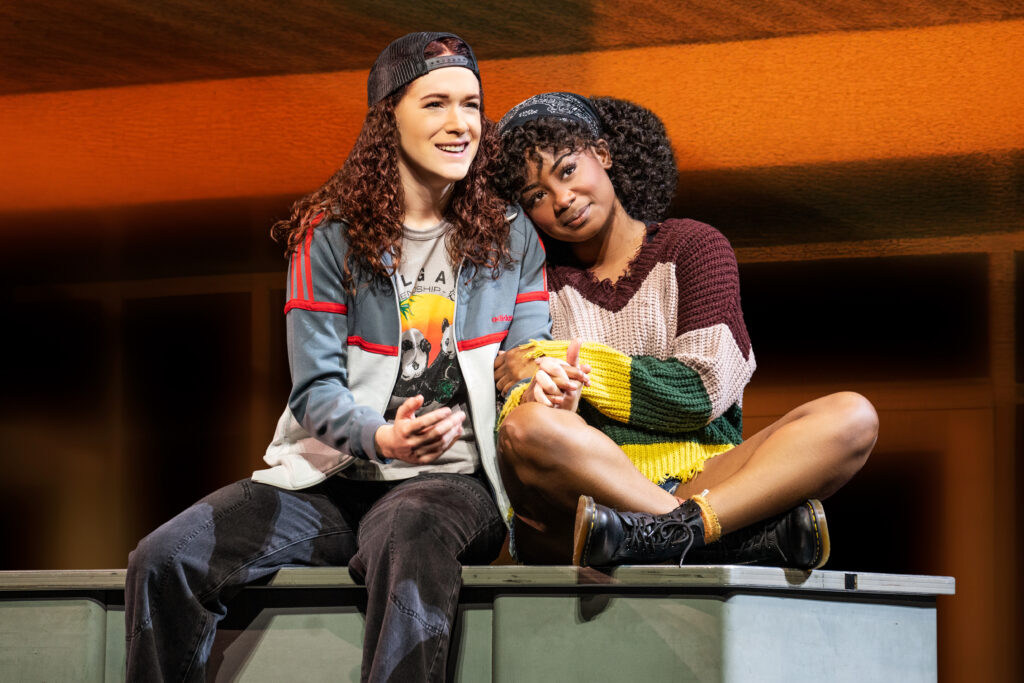 Although all the movement is transfixing as life rapidly unfolds, a few scenes are particularly extraordinary. In one scene, the ensemble drop to the ground, 'thoughts and prayers' flash on the screen and a poster says 'Not one more' accompanied by a moment of deafening silence. In another scene, Mary Jane (played by the superb Heidi Blickenstaff) begins to unravel as her day is shown in complete reverse. Later, Blickenstaff and Jena VanElslander are riveting in "Uninvited" as they wrestle with inner demons. The visual is marring!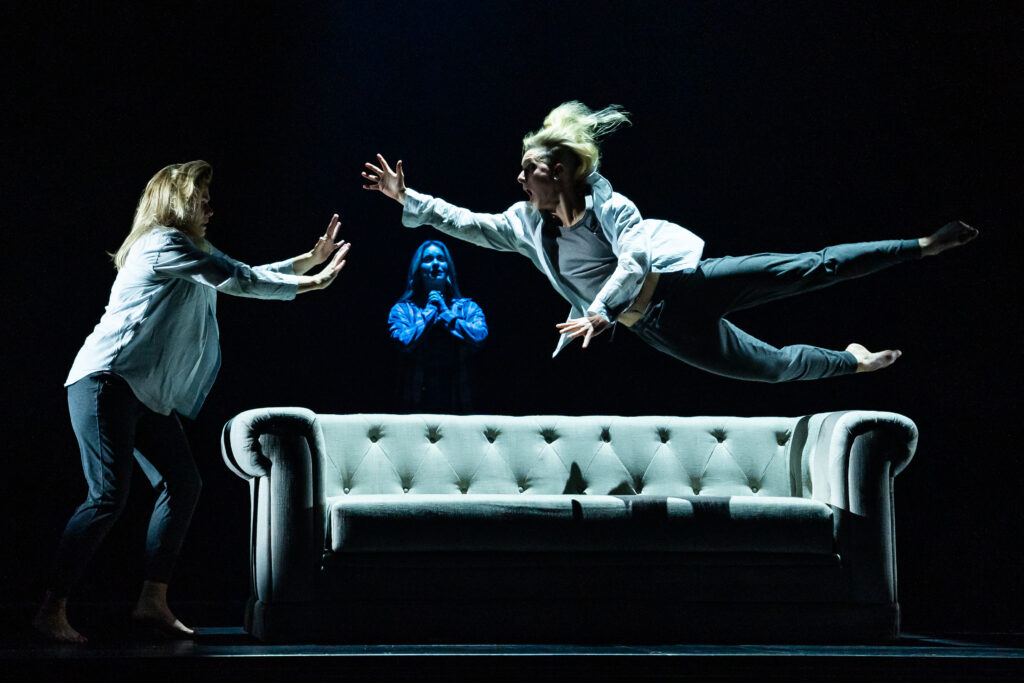 Morissette's familiar songs are at the core of the storytelling. As Frankie (played by a passionate Lauren Chanel) sings "Ironic", her classmates continually interrupt to question her use of the word. Chanel and Rishi Golani (Phoenix) eventually finish the song as a tender duet. Jade McLeod (Jo) playfully sings "Hand in My Pocket" with Chanel. Later, she angrily sings "You Oughta Know" at Chanel. A fierce McLeod crushes this iconic breakup song! Each word is dripping with disdain and control.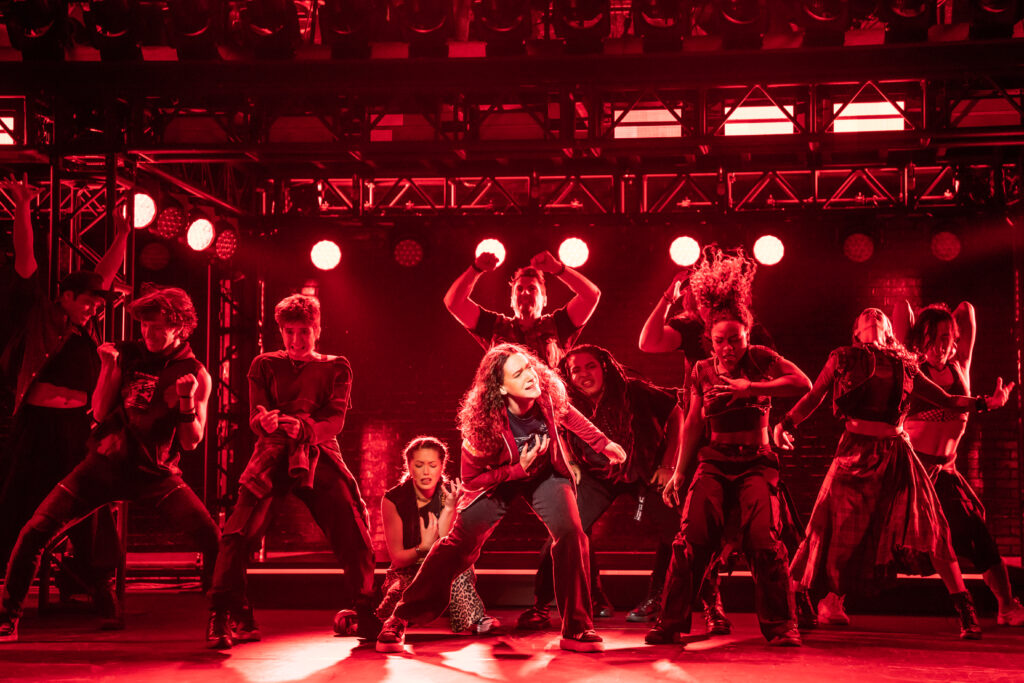 You are going to want to swallow this JAGGED LITTLE PILL!! Morissette's music, Cody's book, Paulus' direction, Cherkaoui's choreography, and the sensational ensemble induce a high like no other! And even though you'll still be humming Alanis' songs the next day, you won't be hungover! You oughta know that I fricking LOVED JAGGED LITTLE PILL!                       
Running Time: Two hours and forty minutes includes an intermission
At James M. Nederland Theatre, 24 W. Randolph 
Book by Diablo Cody 
Lyrics by Alanis Morissette  
Music by Alanis Morissette and Glenn Ballard
Additional music by Alanis Morissette and Guy Sigsworth 
Choreography by Sidi Larbi Cherkaoui 
Musical supervision, orchestrations and arrangements by Tom Kitt
Directed by Diane Paulus 
Performances are:
Tuesdays, Wednesdays, Thursdays, Friday at 7:30pm 
Saturdays at 8pm
Wednesdays, Saturdays, Sundays at 2pm
Thru April 23rd 
For more information or tickets
Production photos by Matthew Murphy for MurphyMade
For more Chicago theatre information and reviews, please visit Theatre in Chicago