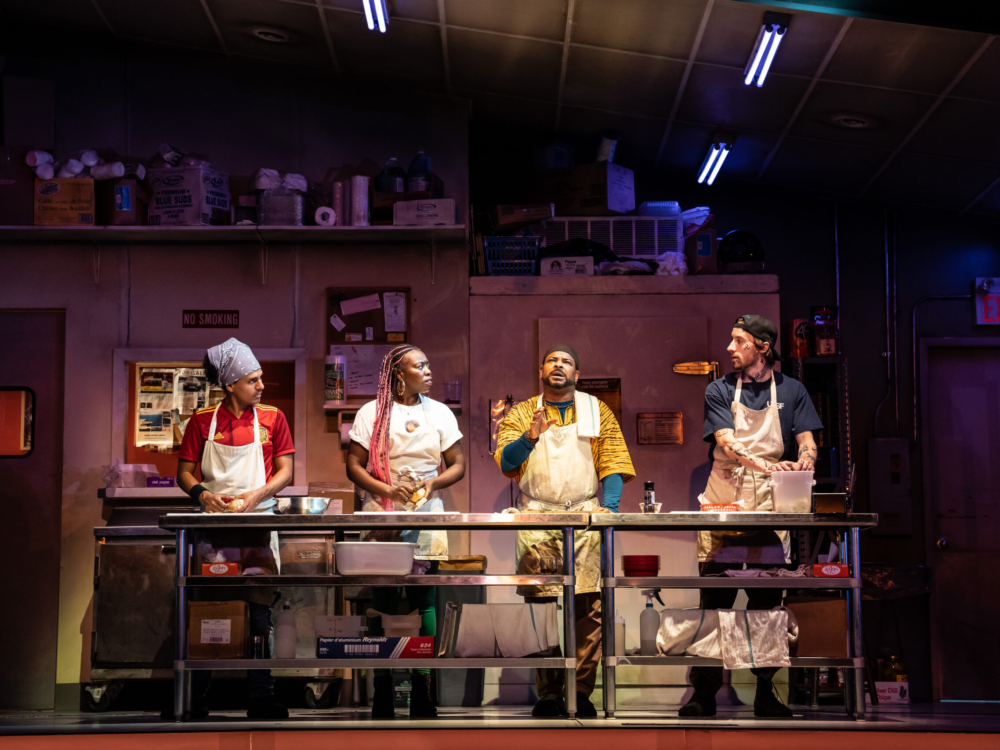 Goodman Theatre, in association with Center Theatre Group, presents The Second Stage Theater Production of CLYDE'S.  
Playwright Lynn Nottage has penned a helluva comedy! Four ex-cons have struggled to find work after their incarceration. They each have landed a job at Clyde's, a diner on the Interstate. The owner, Clyde, is an ex-felon and a ball-buster. The premise is original. The characters are unique. The dialogue is razor-sharp. And the underlying messaging of second chances, self-forgiveness and integrity puts meat on the (funny) bones. On the surface, Nottage's play is tasty chunks of hilarity. A second bite reveals sweet and savory layers intricately mingled together for unexpected sustenance.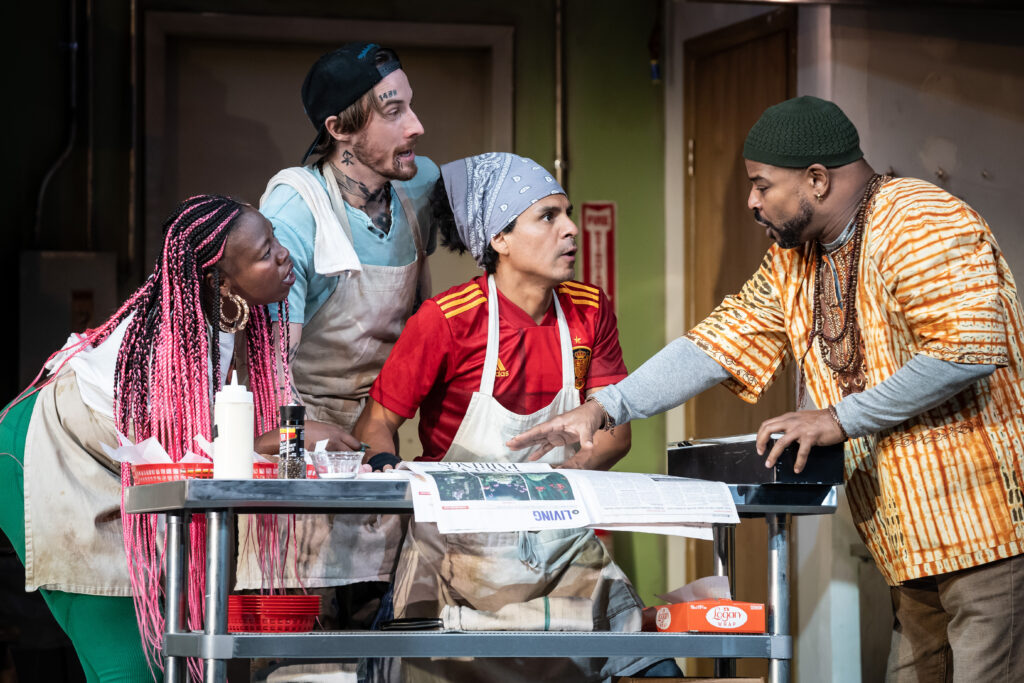 Director Kate Whoriskey takes Nottage's script and makes it real! Everything feels authentic and in real-time. Set Designer Takeshi Kata creates the look and feel of a working kitchen. The toaster smokes. The grill sizzles. The dishwasher steams. And restaurant supplies are stuffed in every crevice. Paper-lined red plastic baskets cradling sandwiches are in constant motion. Employees are furiously wielding and chopping with their knives. This kitchen looks so legit I can almost smell the grease.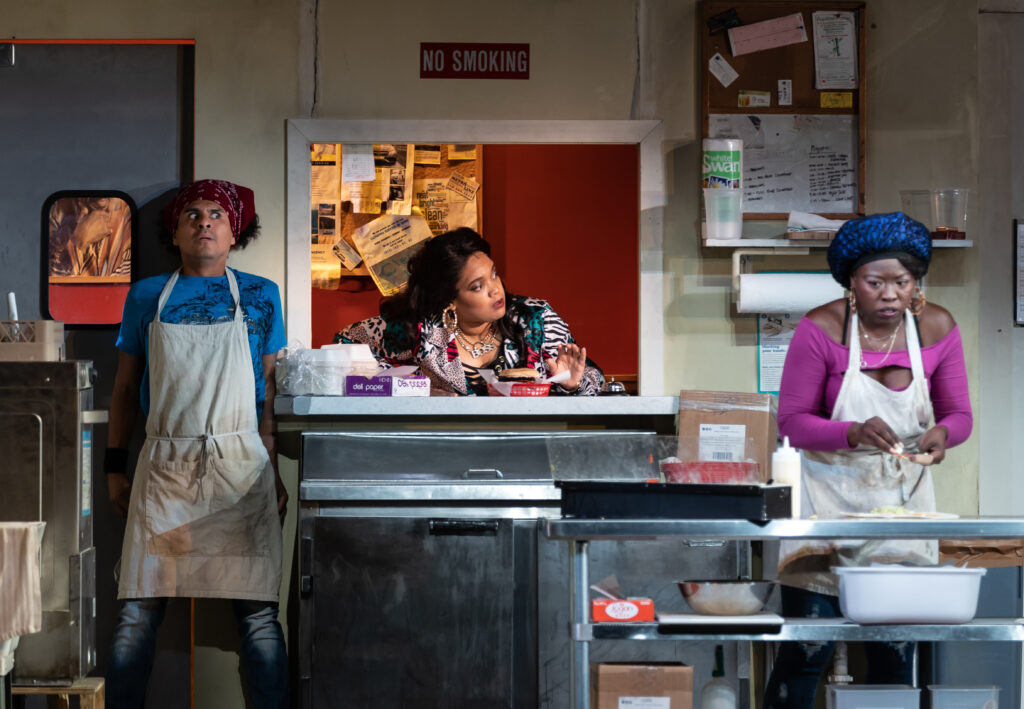 Whoriskey paces this with fast food flourish. Although the action has an urgent 'feed the customer' vibe, there are plenty of pop-up moments of playful camaraderie. The crew is united in their quest for flavor pairings and their mutual fear of Clyde. Their relationships are circumstantial. Their conversations feel organic. Individually, they are lost. Collectively, they are found. These characters garner plenty of laughs and empathy from the audience. Throughout the play, Nottage impressively unravels each backstory in between the diner hi-jinx.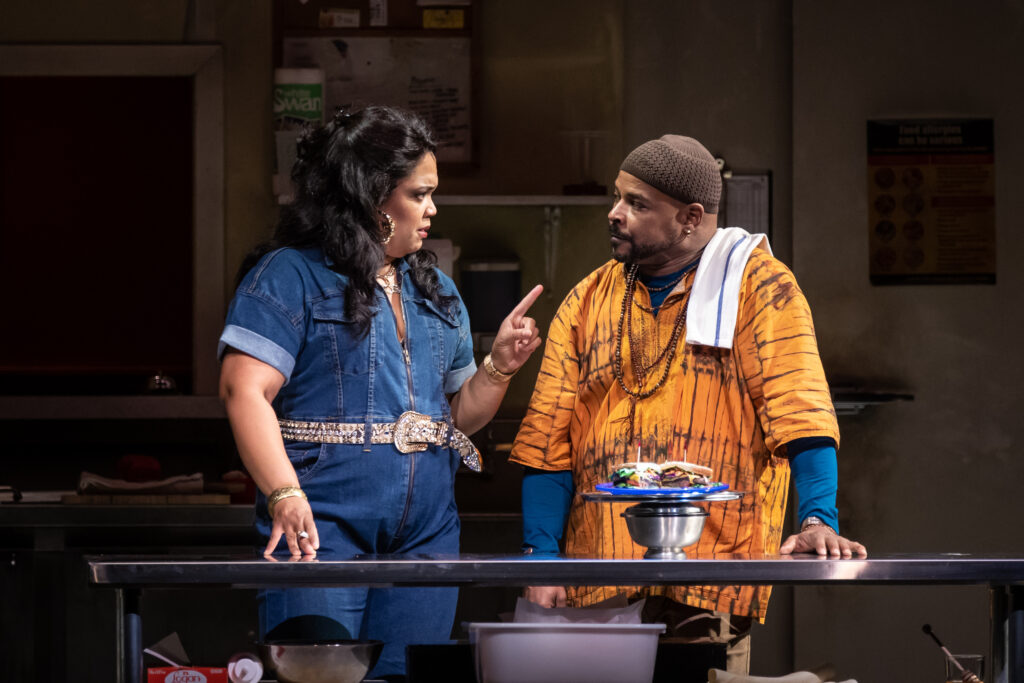 Whoriskey's ensemble is as sublime as their favorite sandwich. For the opening, Understudy Danielle Davis stepped into the role of Clyde and crushed it! In the initial scene, Davis gives Kevin Kenerly (Montrellous) a severe tongue lashing punctuated by flicking a burning cigarette. She plays horrible employer deliciously fierce. And costume Designer Jennifer Moeller dresses Davis in flashy glam befitting a confident dominatrix.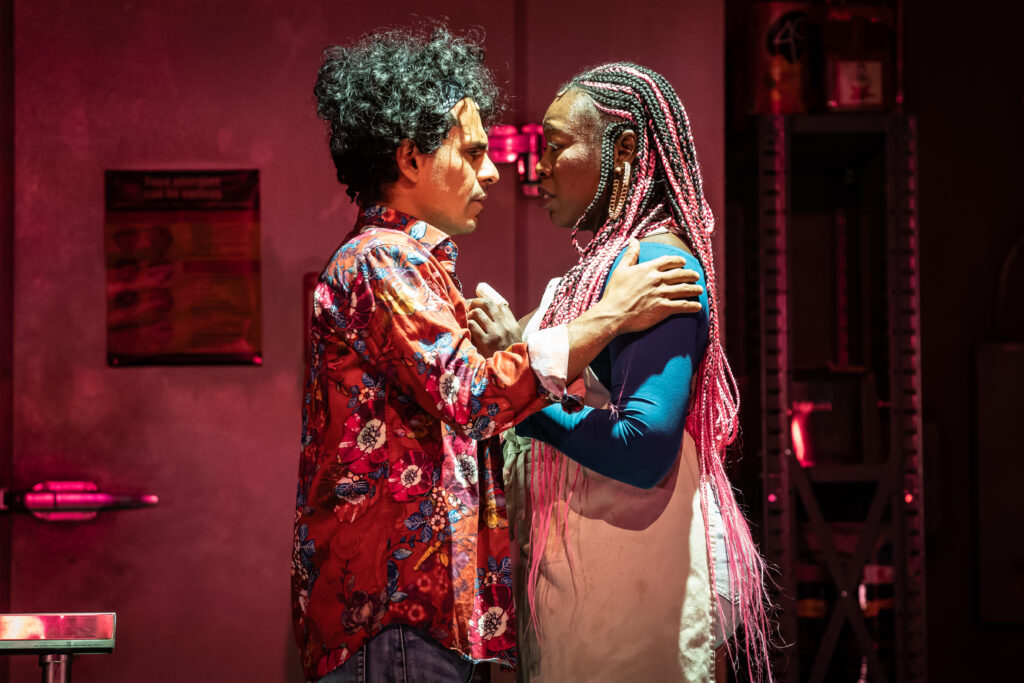 A steadfast Kenerly serves as a mentor to the crew. He provides the space for all to create aspirational sandwiches and share painful slivers of the past. Nedra Snipes (Letitia) and Reza Salazar (Rafael) dazzle with spirited interactions, quick comebacks and killer dance moves. Snipes and Salazar are more like war buddies than team mates. They avoid the line of fire and care for each other's wounds. As the newbie, Garrett Young's (Jason) questionable hygiene elicits laughter and disgust in the beginning. Later, his heartfelt revelation is touching.  
I really enjoyed CLYDE'S. It had all the right ingredients (writing, directing, acting) to be equally LOL and thought-provoking. If this was a show on Netflix, I'd binged it upon release. It's a feel good comedy. Order up!   
Running Time: Ninety-five minutes with no intermission
Goodman Theatre, 170 N. Dearborn
Written by Lynn Nottage
Directed by Kate Whoriskey 
Thursdays, Saturdays, Sundays at 2pm 
Wednesdays, Thursdays, Sundays at 7:30pm 
Fridays and Saturdays at 8pm
EXTENDED Thru October 16th 
For more information or tickets
Photos by Liz Lauren
For more Chicago theatre information and reviews, please visit Theatre in Chicago