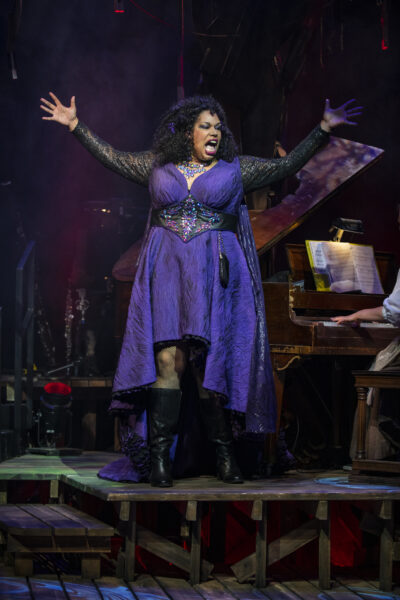 Writers Theatre presents INTO THE WOODS.
The creative team of Stephen Sondheim (music and lyrics) and James Lapine (book) mash up familiar fairytales with equal parts of whimsy and snark.Their clever storytelling twists childlike musings into poignant life contemplations. The first act sends the characters 'into the woods' to find their happy endings. The second act forces them to deal with the consequences of their actions. This isn't a bedtime story for the young. It's a cautionary adult tale about wishes that come true.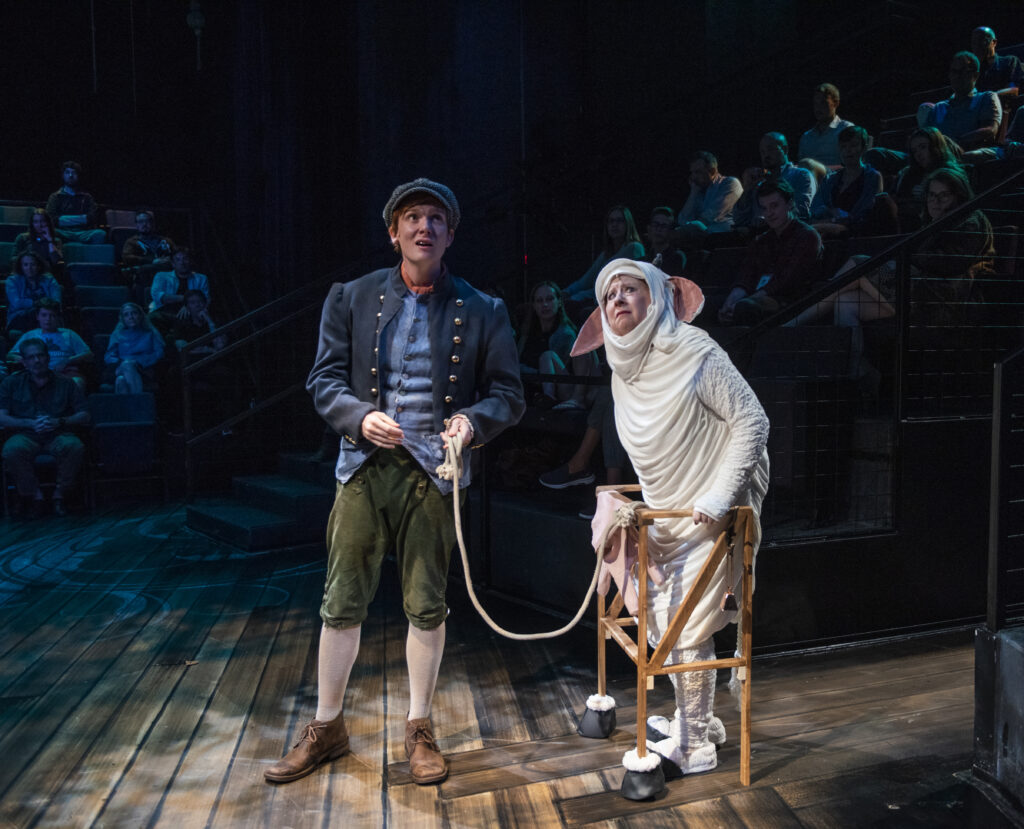 Director Gary Griffin skillfully facilitates an immersive theatre in the round experience. Characters sing and fight off foes from perches in the audience. The orchestra is nestled around a giant tree on one side of the theatre. Performers seamlessly enter and exit the woods centerstage while Writers' Artistic Director Michael Halberstam narrates the stories.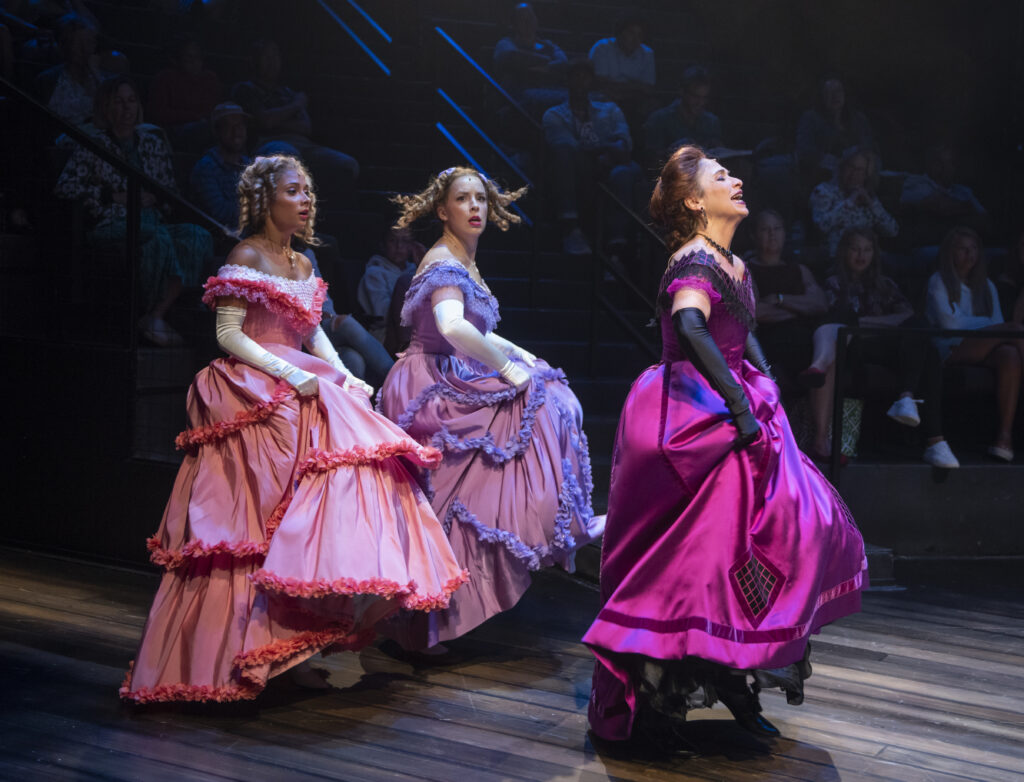 What makes this show so entertaining is the cast. Griffin brings the magic with a superb ensemble. The humor is ever present in every detail. Whether it's Kelli Harrington (Cinderella's Stepmother), Molly Hernández (Florinda), Nicole Armold (Lucinda) prancing in synchronicity or Mary Poole (Milky White) batting her eyes, it's all incredibly amusing. This cast earns our attention with their loving, and often irreverent, commitment to their stories. And nod out to Understudy Emily Goldberg (Little Red Riding Hood) for her spunky and fierce performance. Goldberg's comedic timing was solid.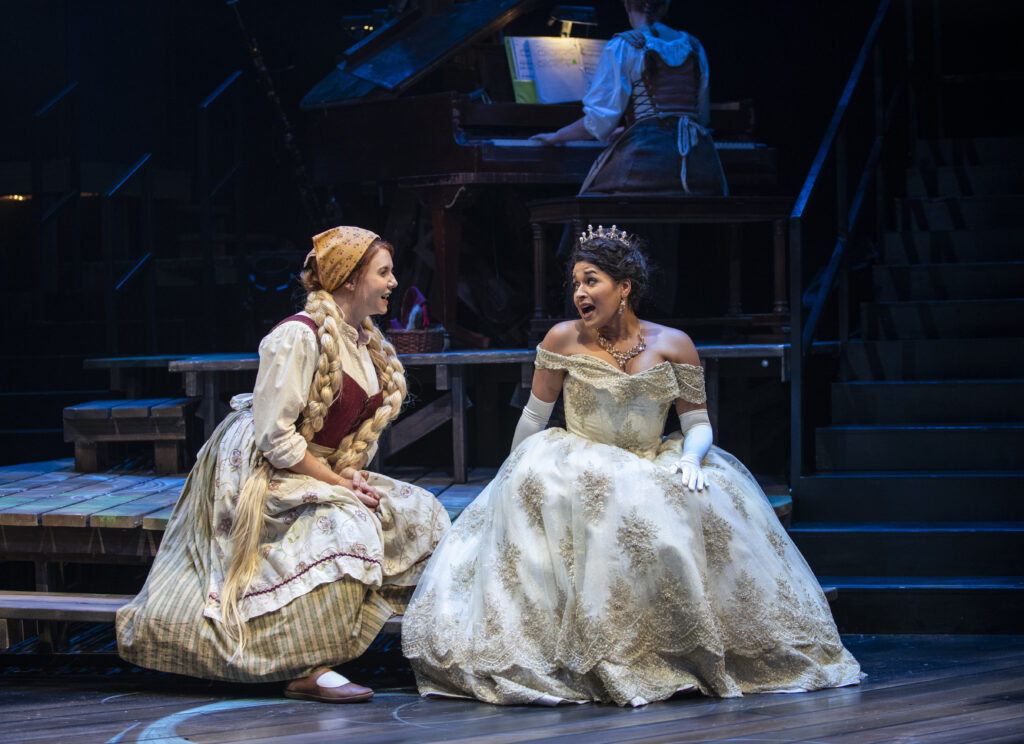 Music Director Matt Deitchman adds multiple spellbinding moments thru song. The commanding Bethany Thomas belts out a haunting "Stay with Me." The dashing duo of Ryan McBride and Alex Benoit are hysterical singing about the perils of being charming. McBride and Brianna Borger also find the cheeky fun in "Any Moment" followed by Borger's beautifully earnest "Moments in the Woods." Michael Mahler and Ximone Rose lead the heart-tugging "No one is alone." And then there's the show stopping "Children will listen" finale done to perfection. It certainly makes for a happy yet poignant ending.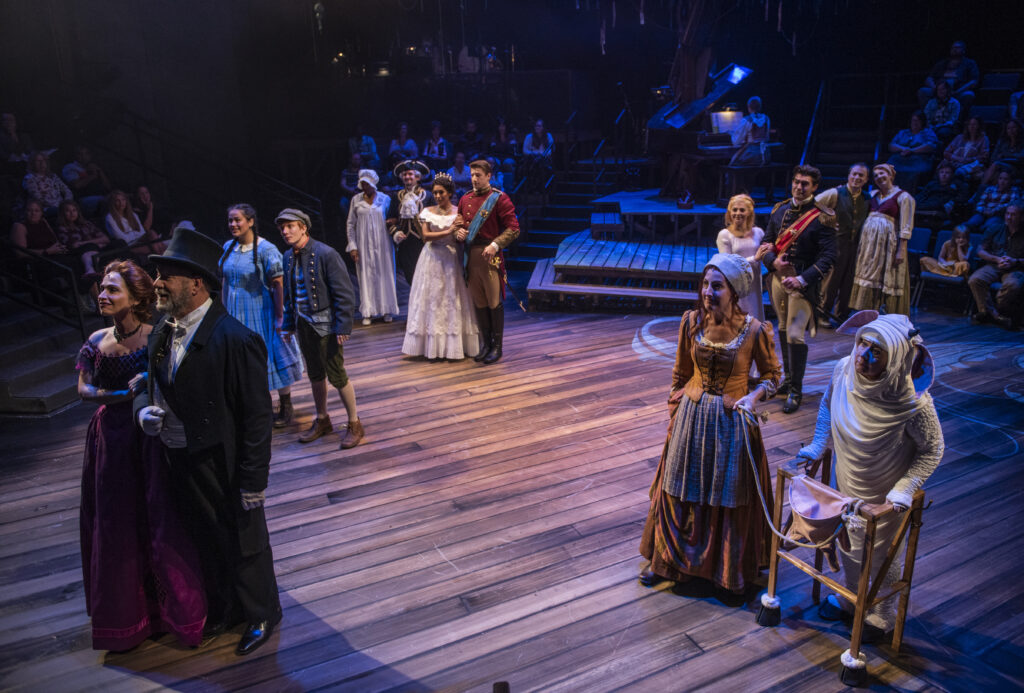 Go INTO THE WOODS with Writers. It'll be an enjoyable trip!
Running Time: Two hours and fifty minutes includes an intermission
At Writers Theatre, 325 Tudor Court, Glencoe
Music and lyrics by Stephen Sondheim
Book by James Lapine
Music direction and re-orchestrations by Matt Deitchman
Choreographed by Aubrey Adams
Directed by Gary Griffin
Tuesdays, Wednesdays, Thursdays, Fridays at 7:30pm
Saturdays at 3pm, 7:30pm
Sundays at 2pm, 6pm
3pm matinees on August 28th & September 11th
Thru September 22nd
For more Chicago theatre information and reviews, please visit Theatre in Chicago