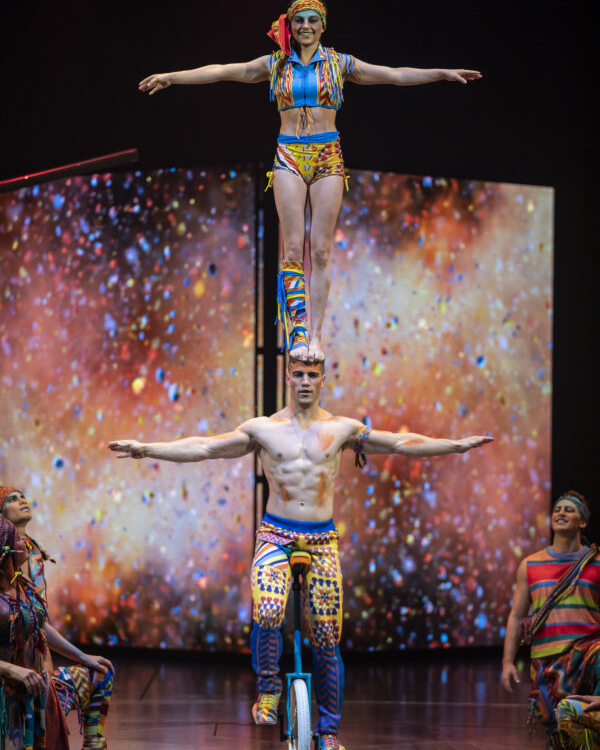 Cirque du Soleil presents VOLTA.
The Cirque has come to town! Chicago, again, is hosting the internationally acclaimed Cirque du Soleil. This year's show, VOLTA has all its signature death-defying, razzle-dazzle numbers. The feats are loosely strung together with the story of a boy wanting to become a daredevil biker. His dreams of joining the Cirque pop-up throughout the show. His sweet tale is cute but the real focus is on the mystifying athleticism of the Cirque troupe.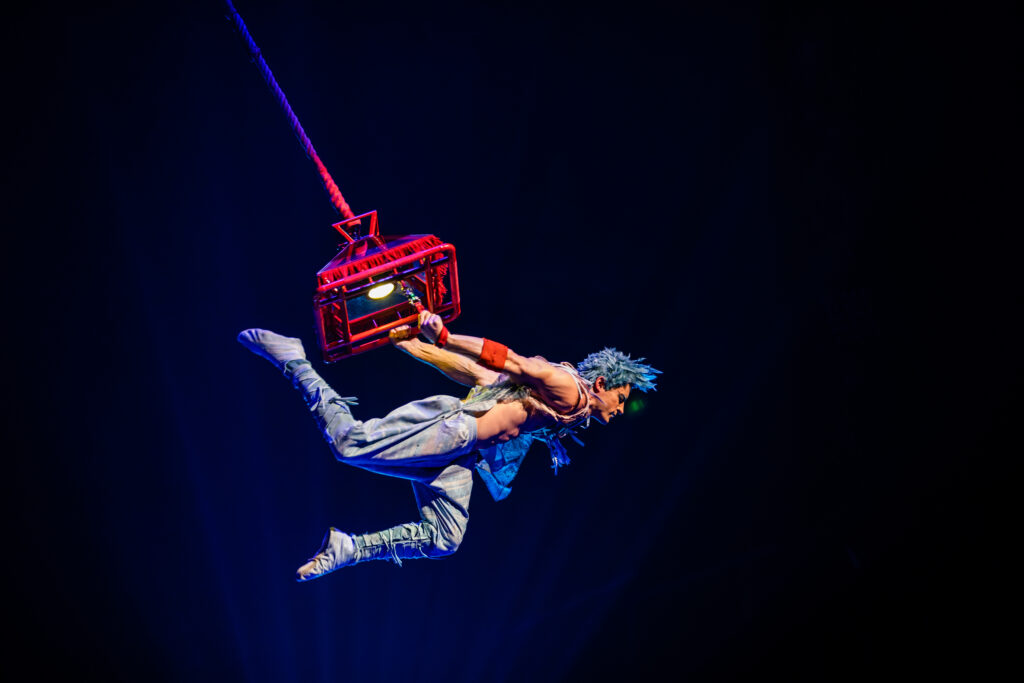 They fly. They spin. They soar. The aerialists effortlessly glide from side-to-side, upside-down and on-up disappearing into the big top. They are breathtakingly mesmerizing.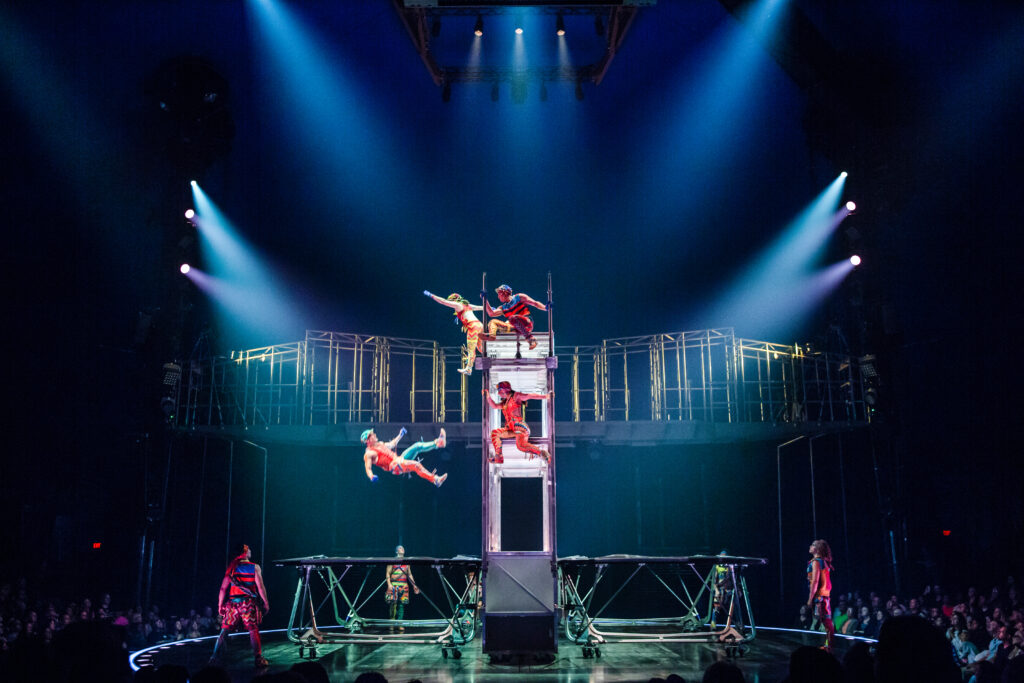 My favorite showstopper was the double trampoline. The number starts with one trampoline visible with a scaffolding backdrop. The performers bounce in sequence up and down. They land on a cubby or disappear over the structure. Despite the playful aspect, the synchronicity is razor precise. At one point, the structure rotates displaying both trampolines with the scaffolding in the middle. The action is doubly marveling. The terrific crew spring, ricochet and totally amaze.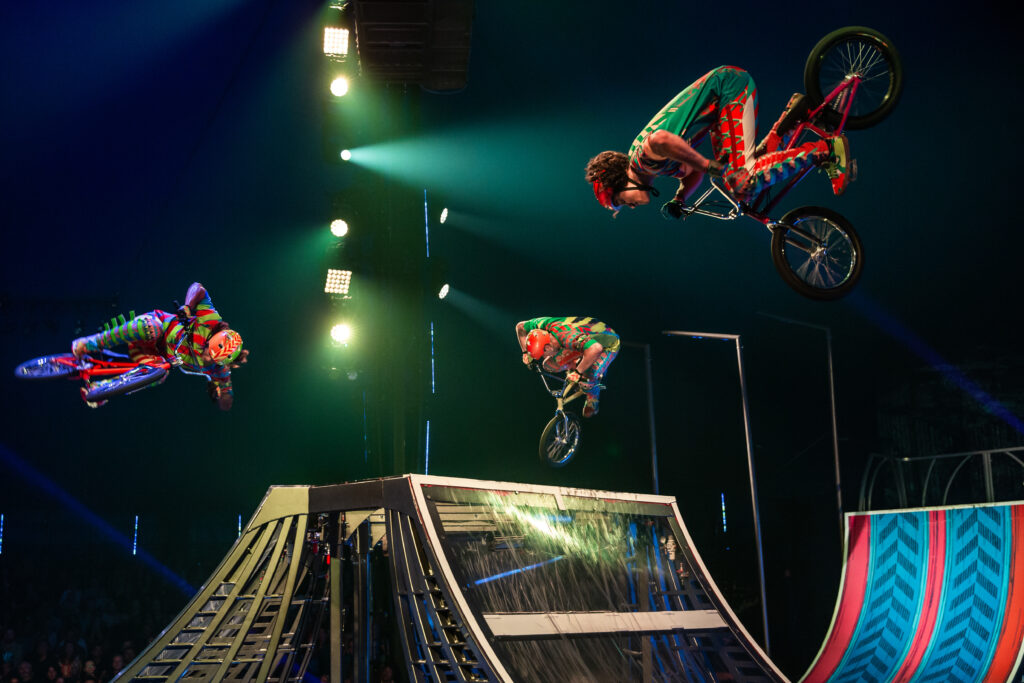 The show ends with the story's happy ending. The blue-haired guy is biking in the Cirque. In comparison to the rest of the show, this number is fairly lackluster, especially for a finale. The biking stunts are fine but seem out-of-place in a Cirque du Soleil. They look more ordinary than the extraordinary visuals that are a Cirque tradition.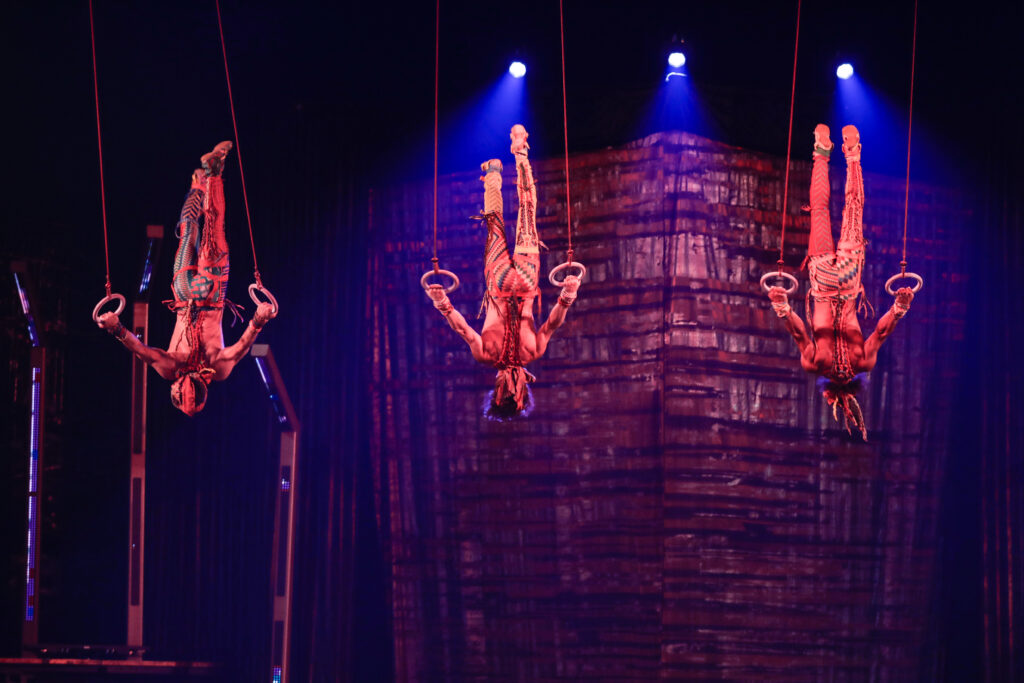 SIDENOTE: This year's show is in the Soldier Field South Lot. In the past, the show has been in the United Center lot. The difference is apparent in exiting the show. There is one road to exit for parked cars and shared riders causing a bottleneck. In addition, there weren't any cabs lined up to transport. A large group of people stood around trying to figure out where their Uber/Lyft was. Our Uber called to say security wouldn't allow him to turn onto Museum Campus Drive. We had to walk under the LSD viaduct to meet him on the other side. The situation seemed unnecessarily complicated and unsafe.     
Running Time: Two hours and fifteen minutes includes an intermission
Big Top at the Soldier Field South Lot, 1410 Museum Campus Drive 
Thru July 6th   
For more Chicago theatre information and reviews, please visit Theatre in Chicago