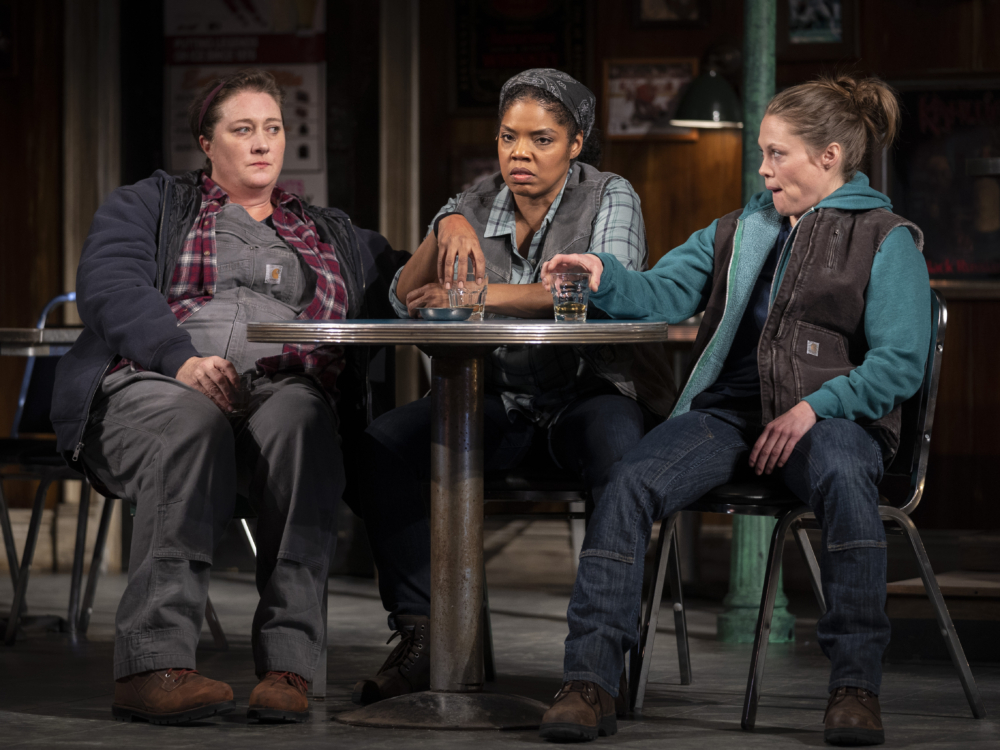 Reviewed by Jay Worthington
Goodman Theatre presents SWEAT.
The play Sweat, playing now at the Goodman, won the Pulitzer Prize for Drama in 2017. The play portrays a meeting between a parole officer and two ex-convicts, and three women who were childhood friends and had worked in the same factory. 
The action takes place in a fictional bar in Reading, Pennsylvania.  The basic premise here is one I feel we have come to know rather intimately over the last 5-10 years.  The lifeblood of the town is the factory and the factory is undergoing seismic changes as a result of the NAFTA agreement.  Jobs that once paid $30 an hour now offer $15, take it or leave it.  And like any environment where resources are restricted, those living in that environment turn on each other.  Which is my issue with this play.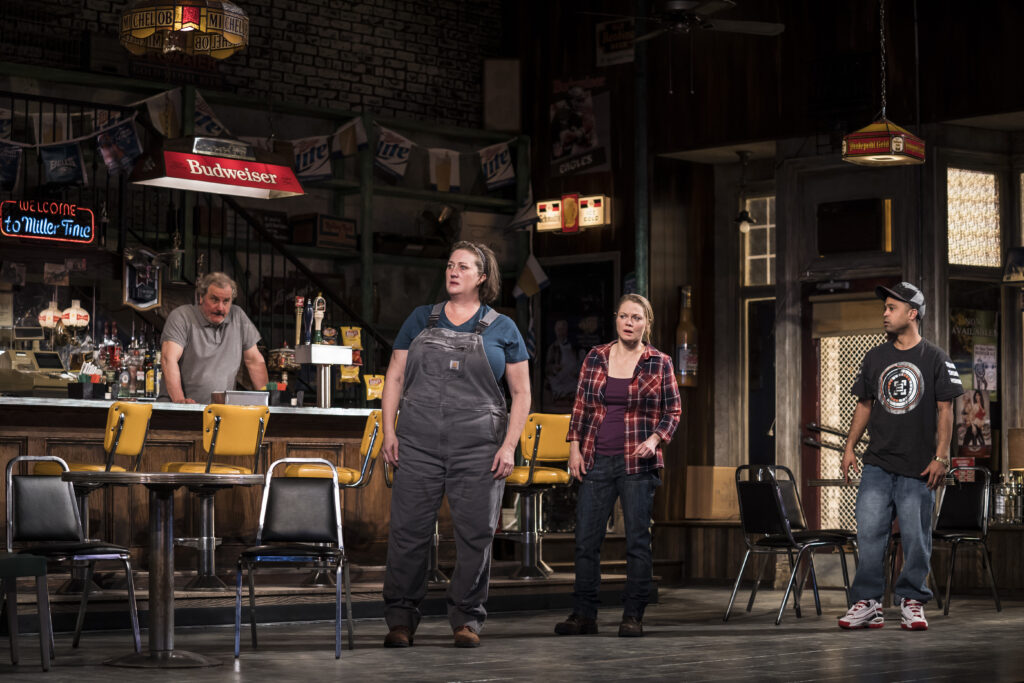 The beats of this story are so familiar due to our most recent presidential election and the cottage industry of Rust Belt profiles that attempt to Explain What Happened it bleeds the piece of any dramatic tension. The workers are outraged by the slashed pay but powerless to stop it.  Friends bicker over limited advancement opportunities and feel betrayed when one of their own dares to rise above her station.  Profits are prioritized over people.  The next generation is pushed into compromising life choices that lead to prison.  Scarcity leads to pain.  Which……no kidding?  Is this new?  Do people not know this?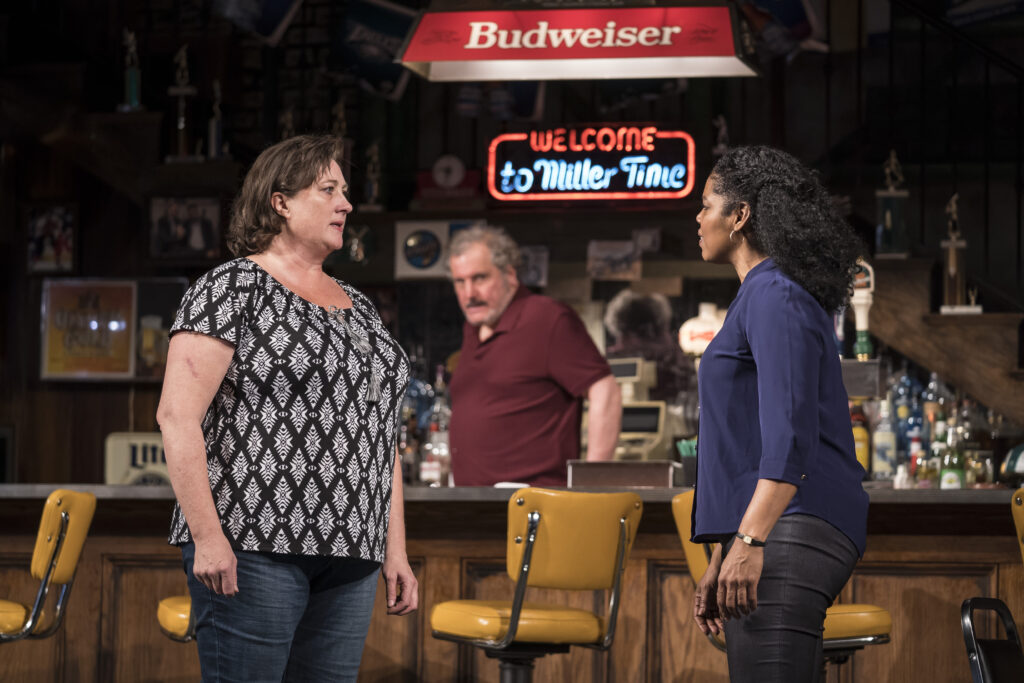 I wanted a more complex picture from this play, but maybe the sad truth is how simple it is.
Running Time: Two hours and thirty minutes with an intermission
At Goodman Theatre, 170 N. Dearborn
Written by Lynn Nottage
Directed by Ron OJ Parson
Tuesdays, Wednesdays, Thursdays at 7:30pm
Fridays, Saturdays at 8pm
Thursdays, Saturdays, Sundays at 2pm
EXTENDED Thru April 21st
All Photos by Liz Lauren
For more Chicago theatre information and reviews, please visit Theatre in Chicago