Lookingglass Theatre presents the world premiere of THE STEADFAST TIN SOLDIER.
Director Mary Zimmerman creates magic on stage this holiday season. Zimmerman tells Hans Christian Andersen's tale of a toy soldier. A one legged soldier (played by Alex Stein) is the target of a series of unfortunate events. Despite his continual mishaps, he does fall in love with a beautiful ballerina (played by Kasey Foster). Zimmerman takes the rather melancholy story and spins it into an uplifting and inspirational tale of resilience… without saying a word.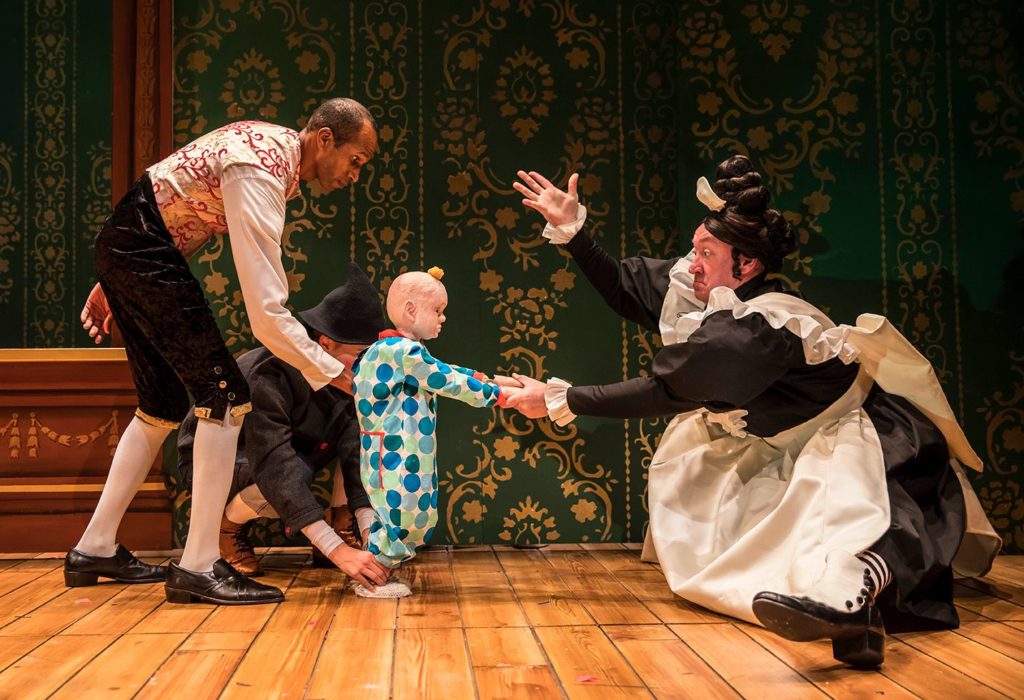 Zimmerman's storytelling doesn't use the spoken word. Instead, she uses a crackerjack team to provide the whimsical audio-visual spectacle: music (composed by Andre Pluess and Amanda Dehnert), puppets (designed by Chicago Puppet Studio), costumes (designed by Ana Kuzmanic), sets (designed by Todd Rosenthal), choreography (circus by Sylvia Hernandez-DiStasi and dance by Tracy Walsh), lighting (designed by T.J. Gerckens) and sound (designed by Pluess and Christopher M. LaPorte).
Rosenthal and Kuzmanic produce an imaginative explosion of colors, patterns and textures. The vibrant style has a childlike playfulness. Zimmerman uses that make-believe quality to effortlessly shift back and forth between toy props and life size toys. One minute a small toy soldier is thrown behind a present. The gift is lifted to reveal Stein as the toy soldier. He spies a toy ballerina in a dollhouse. Then, an oversized eye is peering into the now life size dollhouse with Foster as the ballerina. The creative behind the production is absolutely mind-blowing.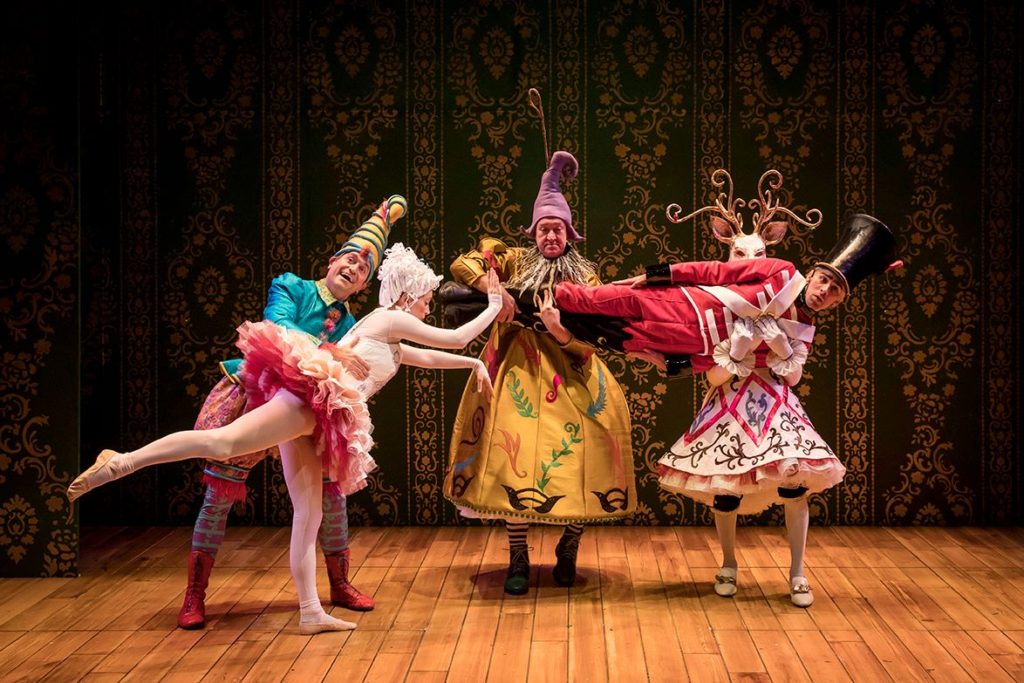 And speaking of mind-blowing, I was amazed to see only five performers at curtain. I was certain between all the characters and the puppet handling that there had to be a dozen or more. I was impressed with the talented caliber of what I thought was a larger ensemble. I was astonished that Stein, Foster, Christopher Donahue, John Gregorio, and Anthony Irons were the only performers. They were everywhere and everything and everybody all the time. Their ability to morph, at neck-breaking speed, into another colorful character added to the magical storytelling.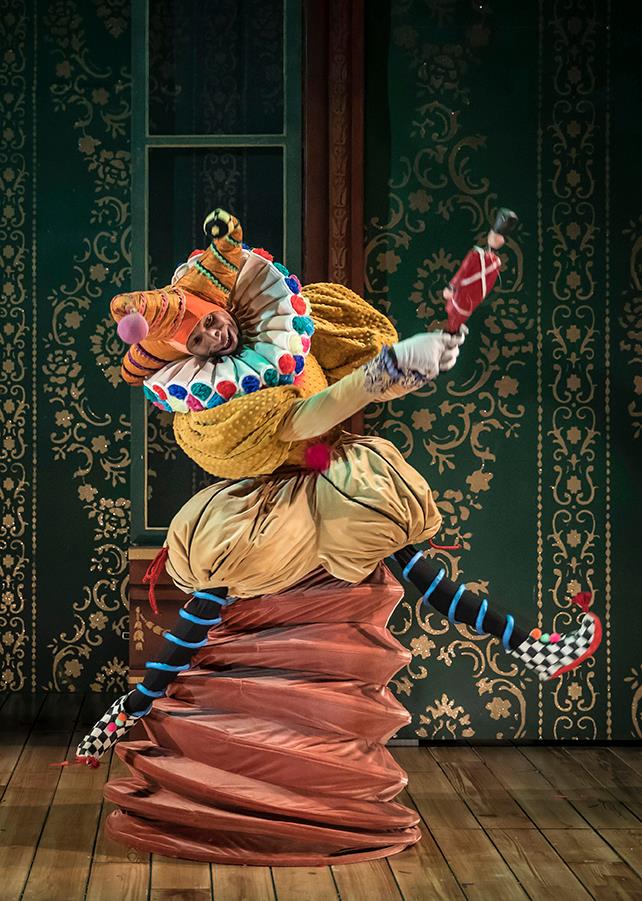 I loved THE STEADFAST TIN SOLDIER hard! It was beautiful and timely! At the very end, Foster led the ensemble in singing about being steadfast in times of adversity. The message was some people are mean but we don't have to join them. Instead, we can be steadfast. The show is breathtakingly gorgeous!!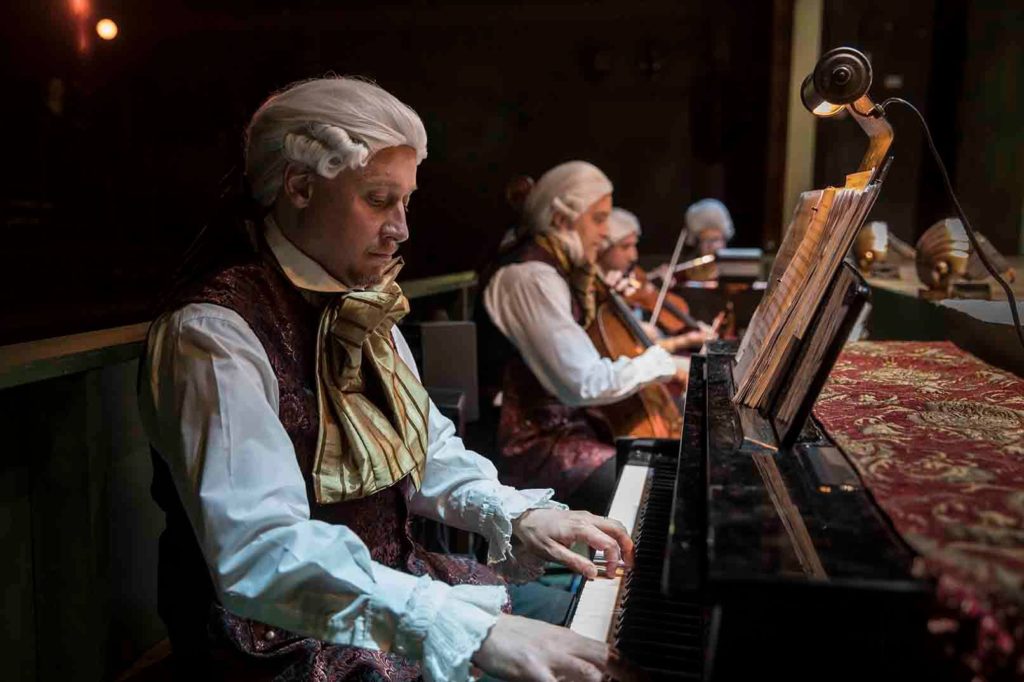 SIDENOTE: I'm not certain if kids will understand or enjoy this show. At my Thursday afternoon performance, it was all adults. And our shared laughter and thunderous applause reinforced for me that it is highly recommended for and by adults.  
Running Time: One hour with no intermission
At Lookingglass Theatre, 821 N. Michigan
From the story by Hans Christian Andersen 
Conceived and directed by Mary Zimmerman
Tuesdays, Wednesdays, Fridays at 7:30PM
Thursdays, Saturdays, Sundays at 2:00PM & 7:30PM
Thru January 13th
Tickets at Lookingglass Theatre
Production photos by Liz Lauren
For more information and reviews on Chicago theatre, visit Theater in Chicago.