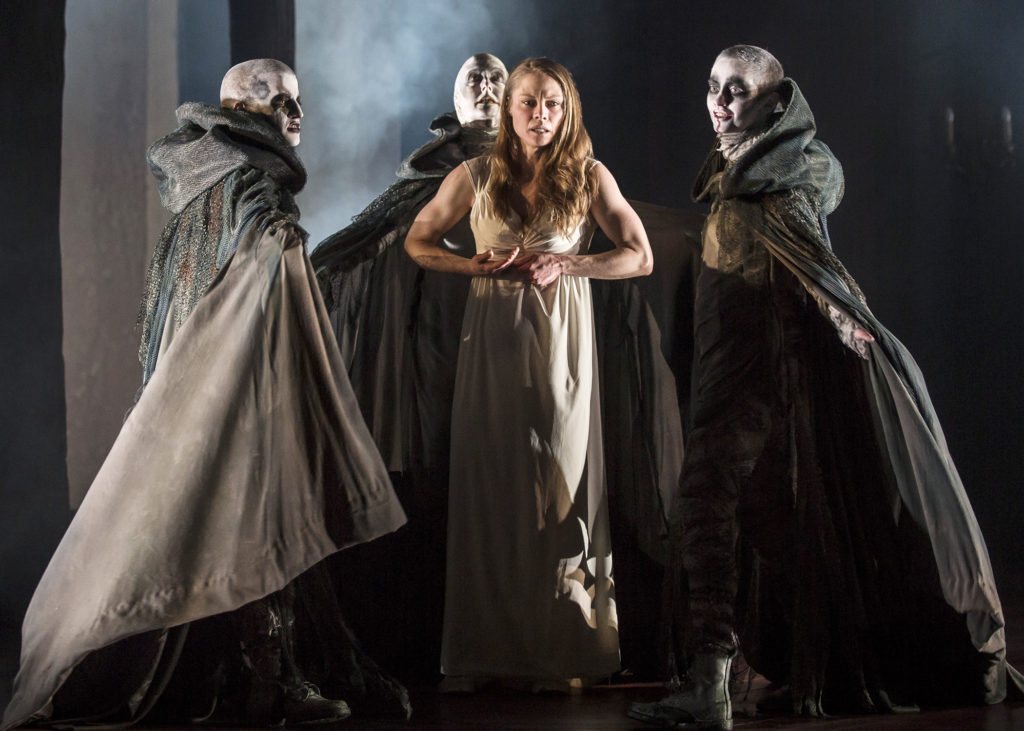 Chicago Shakespeare Theater (CST) presents Macbeth, adapted and directed by Teller (of Penn & Teller) and Aaron Posner—the celebrated creative duo behind CST's The Tempest, winner of the Jeff Award for Best Production in 2015.
I'm spoiled! I saw Teller & Posner's "The Tempest" . It was my favorite play in 2015! It was my favorite Chicago Shakespeare Theater play… ever! And on Thursday night, I got to see the second Teller & Posner magical adaptation of a Shakespeare play. I was double-geeked out because it was going on in The Yard, the new versatile theater venue. I had seen the models and drawings of the new space but I hadn't experienced it as an audience member. The Yard can be made into several different configurations from intimate to enormous. The double excitement of Teller & Posner in The Yard raised my expectations to a giddy level. Unfortunately, the actual production couldn't sustain it.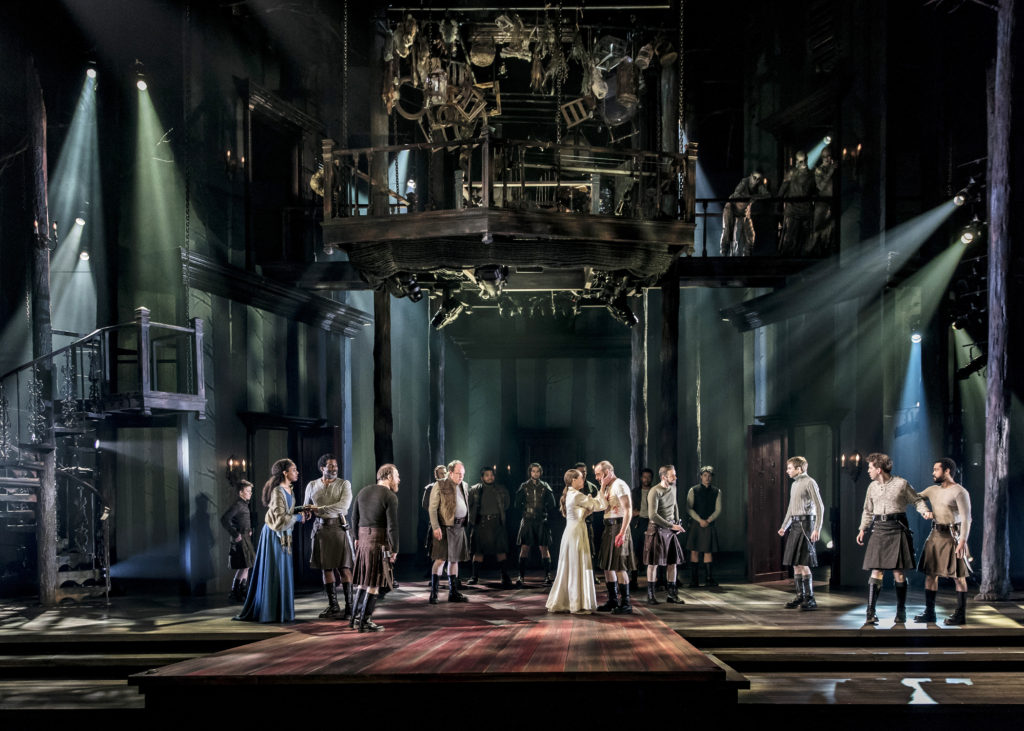 For MACBETH, THE YARD is the traditional proscenium style with the audience on one side of the stage. And it's enormous! I was sat on the circumference of the theatre. Although it's the same position I typically have in the main theatre, without the thrust stage, I felt disengaged from the performance. The intimate connection I'm used to feeling wasn't there. And neither was the magic. I wanted the mind-blowing illusions of "The Tempest". Instead it's more stagecraft than witchcraft.  A trap door is used for an actor's entrance as a crowd of actors hide the transition. That's more blocking than mystifying. An oversized mirror is used for a few scenes. I'm transfixed on it anticipating some grand spectacle. When a dagger briefly appears on it and then the mirror is hoisted up, I can't help but think 'that's it.'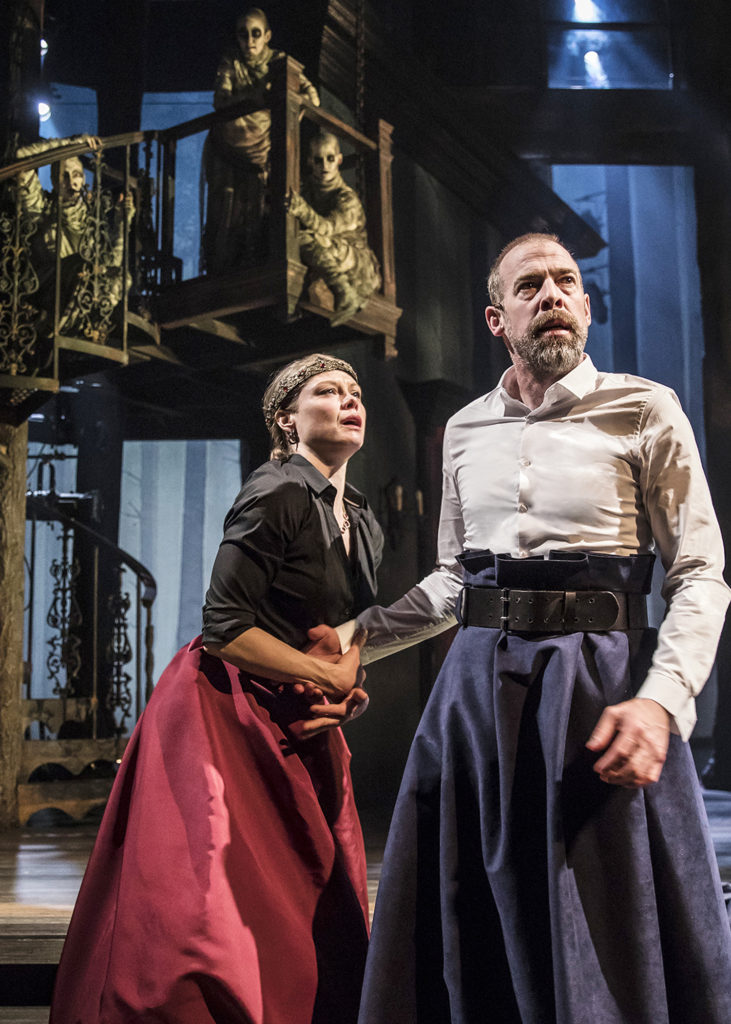 Despite the lack of real magic, MACBETH is a solid production. Ian Merrill Peakes (Macbeth) and the fierce Chaon Cross (Lady Macbeth) are a power couple. The witches, played by actor-singers McKinley Carter, Theo Germaine, and Emily Ann Nichelson, creepily loom in the rafters or on the stairs. They bring a supernatural vibe to this otherwise conventional MACBETH. Nod out to the design team, Mara Blumenfeld (costumes) and Richard Jarvie (wig and make-up), for creating their own brand of otherworld sorcery on the witches.
I would recommend this MACBETH. It's good! I'd also recommend managing your expectations. This isn't comparable to Teller & Posner's magically brilliant "The Tempest." And The Yard isn't as intimate as Chicago Shakes' main stage.
Running Time: Two hours and thirty minutes includes an intermission
At Chicago Shakespeare Theater at Navy Pier in the new venue The Yard at Chicago Shakespeare 
Written by William Shakespeare
Adapted and directed by Teller (of Penn & Teller) and Aaron Posner
For more information and tickets, visit www.chicagoshakes.com/macbeth.
Thru June 24th
Production photos by Liz Lauren