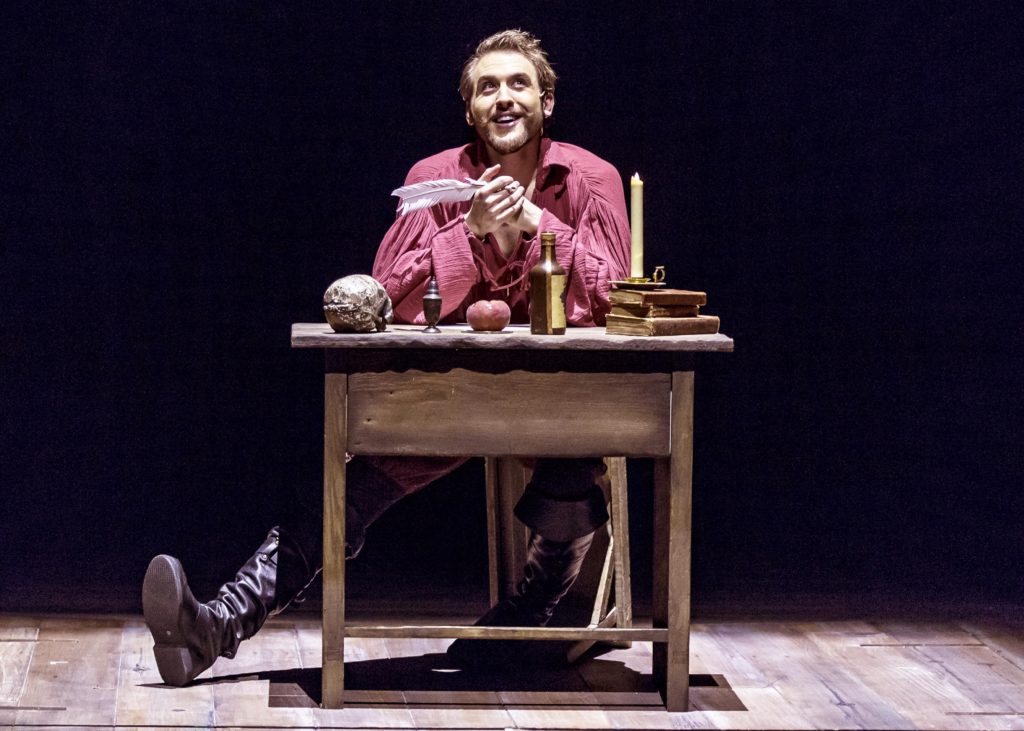 Chicago Shakespeare Theater presents SHAKESPEARE IN LOVE.
I loved the movie.  I loved this play. Screenwriters Marc Norman and Tom Stoppard imagined Will Shakespeare's writing process in creating his masterpiece "Romeo and Juliet." The romantic comedy has the penniless playwright (played by the charismatic Nick Rehberger) struggling to tell a story. When he falls for the betrothed Viola (played by the effervescent Kate McGonigle), his quill is freed. He begins to write with a fervor in this enchanting play within a play. To layer on the love obstacles, McGonigle is also disguised as a man to perform on stage. Mistaken identities and witty dialogue add to the comedy in this Elizabethan theatre treat. Art imitates life. And life imitates art.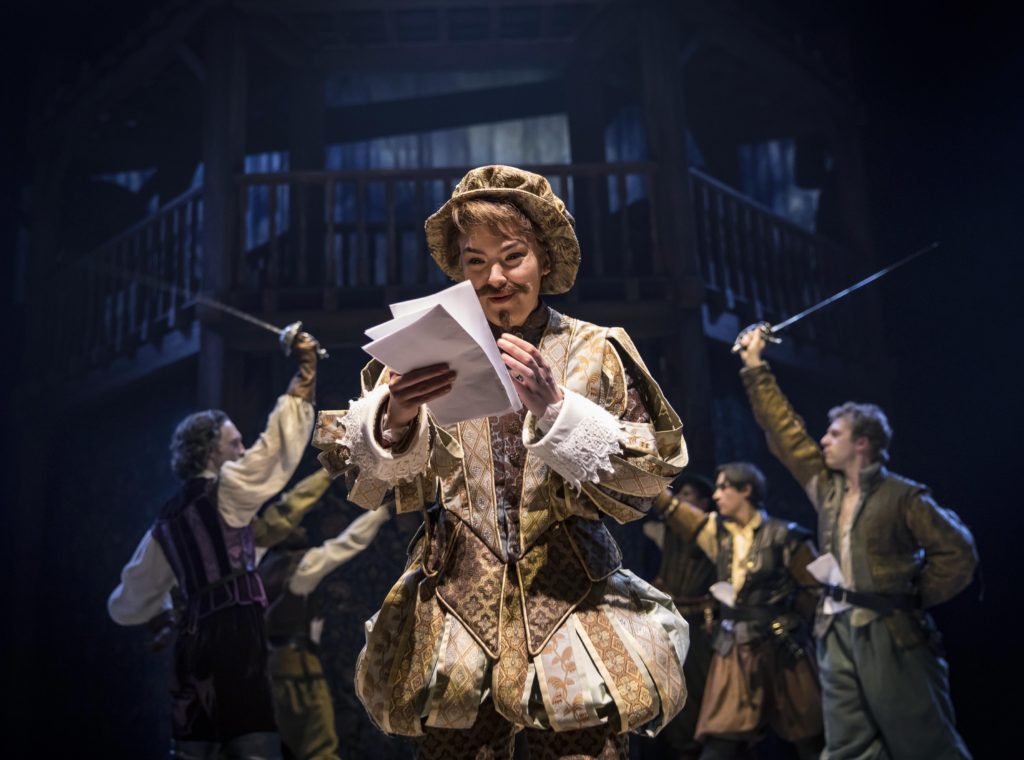 Adapter Lee Hall brings the film to the stage.  In Hall's version, Shakespeare's rival Kit Marlowe (played by Michael Perez) has a bigger role.  Kit and Viola both serve as muses to unlock Will's genius.  One particular hilarious scene has Rehberger and Perez doing a Cyrano-style shtick underneath McGonigle's balcony.  Perez feeds Rehberger the words to woo his 'Juliet'. The successful assisted flirtation ignites the Rehberger and McGonigle sizzle.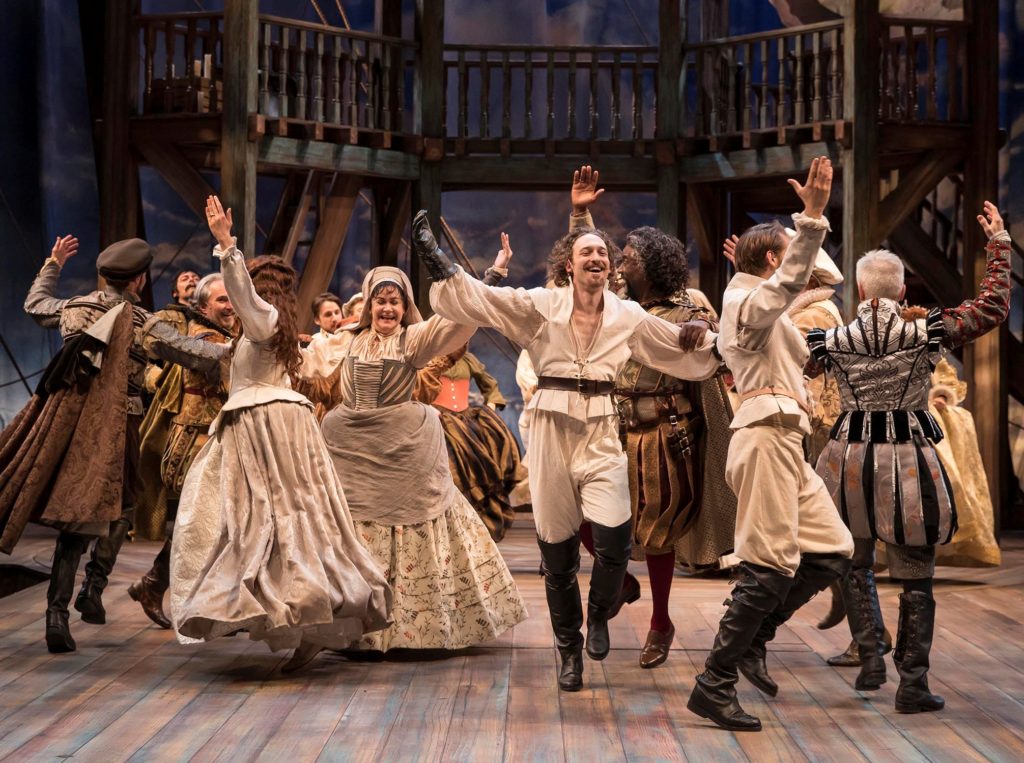 Director Rachel Rockwell masterfully orchestrates this amusingly lovely romp. She uses Scenic Designer Scott Davis' revolving stage to show the inner-workings of a play production. The always funny Larry Yando (Henslowe) plays the hapless theatre owner. Yando continually zings the punchline. The deliciously smug Luigi Sottile (Ned) initiates the delightful transformation of Ron E. Rains (Fennyman) from money-grubber to theatre lover. Linda Reiter (Queen Elizabeth) is perfectly regal. Even though opening night had a mechanical issue with her throne, the unflappable Reiter rose from the platform in dignity.  Scott Danielson playing the stuttering tailor turned actor received wild applause for his introduction of "Romeo and Juliet."
Wow! I am in love with SHAKESPEARE IN LOVE. The smart script has plenty of personality and jokes. Rockwell brings to life all these characters in a swirling madcap romance. And it even has a dog (played by Dash). So much to love! This is your spring fling!  Get a ticket!
Running Time: Two hours and twenty minutes includes an intermission
At Chicago Shakespeare Theater, 600 E. Grand on Navy Pier
Based on screenplay by Marc Norman and Tom Stoppard
Adapted by Lee Hall
Directed by Rachel Rockwell
EXTENDED Thru Jun 18
Buy Tickets at Chicago Shakespeare Theater
For more information and reviews on Chicago theatre, visit Theater in Chicago.