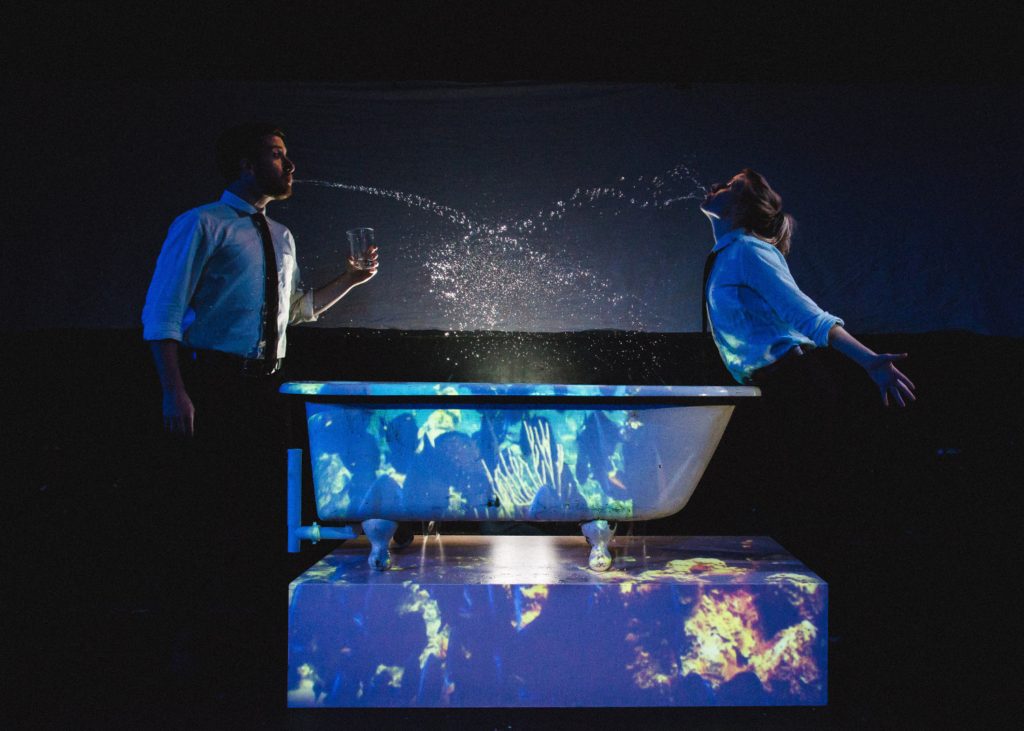 The Neo-Futurists present MIKE MOTHER.
This show is funny yet serious.  Sad yet uplighting. Dramatic yet playful.  Searing soliloquies combine with poignant film clips, a lamb puppet show and even a little interactive slapstick. MIKE MOTHER has got everything and the kitchen sink.  Well, it's actually a bathtub.    
The multi-media autobiography is created, written and performed by Jessica Anne. She uses the stage as a very personal, painful and palpable therapy session.  Jessica Anne bares her soul and her clothes.  At one point, she submerges herself into a bathtub and video imagery of her and Mike Hamilton is projected on the backdrop. Jessica Anne has entrusted part of her storytelling into Hamilton's capable hands.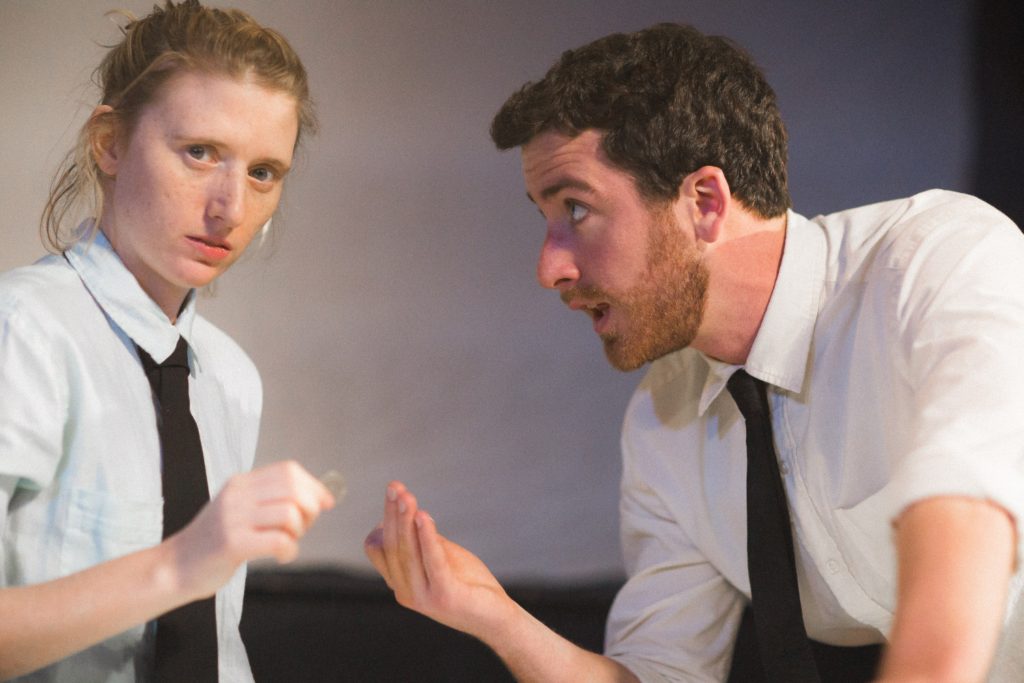 Director Josh Matthews masterfully balances Jessica Anne's emotional unraveling with Hamilton's unwavering steadfastness. She is high-pitched passionate.  His voice has an even keel calmness. Hamilton often uses humor to break tense moments. As Jessica Anne is climbing out of her childhood wreckage, Hamilton is forcing two audience members to carry him.  A few times, the pair have a conversation where they emphasize each statement by tossing a coin into the tub. The rhythm of the interaction is lyrical. They also regularly go to a mini stage and act out a mother-daughter scene with these adorable lamb puppets. 
Instead of just spilling her guts, she entertains us. The variety of storytelling techniques gives Jessica Anne's somber tale whimsical qualities. She cleverly lightens the heavy material. We are riveted by both her story and how she chooses to share it.               
MIKE MOTHER is unforgettable. Jessica Anne is an innovative storyteller.  By the end, I felt like I knew her.  She is the break-out success in a therapy group I participated in. If I ever see her again, I'd want to give her an encouraging nod, hug or shot of whiskey.  Jessica Anne shows us the courageous spunk of a survivor.     
Running Time:  Ninety minutes with no intermission
At The Neo-Futurarium, 5153 N. Ashland
Created and written by Jessica Anne
Directed by Josh Matthews
Thursdays, Fridays, Saturdays at 7:30pm
Thru June 4th
For tickets or information, visit www.neofuturists.org or call 773-275-5255.
Photos by Joe Mazza @ Brave Lux
For more information and reviews on Chicago theatre, visit Theater in Chicago.