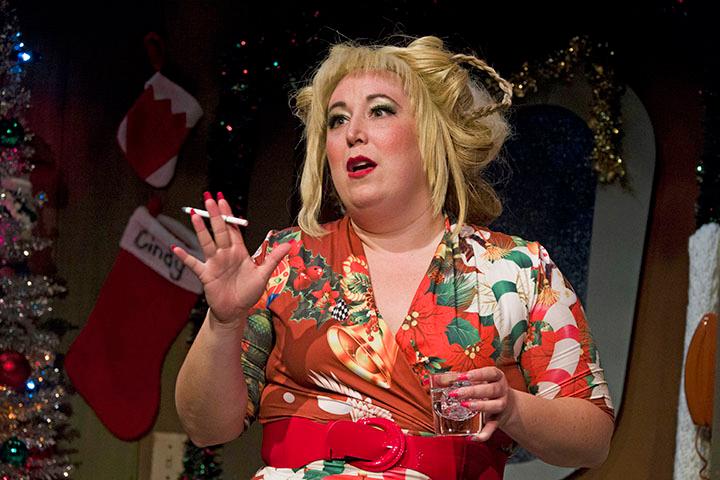 Theater Wit presents WHO'S HOLIDAY!
Dr. Seuss' beloved holiday classic "The Grinch" gets an Adults Only epilogue. Playwright Matthew Lombardo imagines a what-ever-happened-to-Cindy-Lou-Who retrospective. Lombardo creates the tike's dark comedic backstory about being ostracized from Whoville. The play has an older Cindy Lou reflecting on her tumultuous and twisted relationship with the Grinch. Although Lombardo's script is written in the familiar Seussical verse, WHO'S HOLIDAY isn't for the kiddies! This one woman show is a crass punch in the ornaments.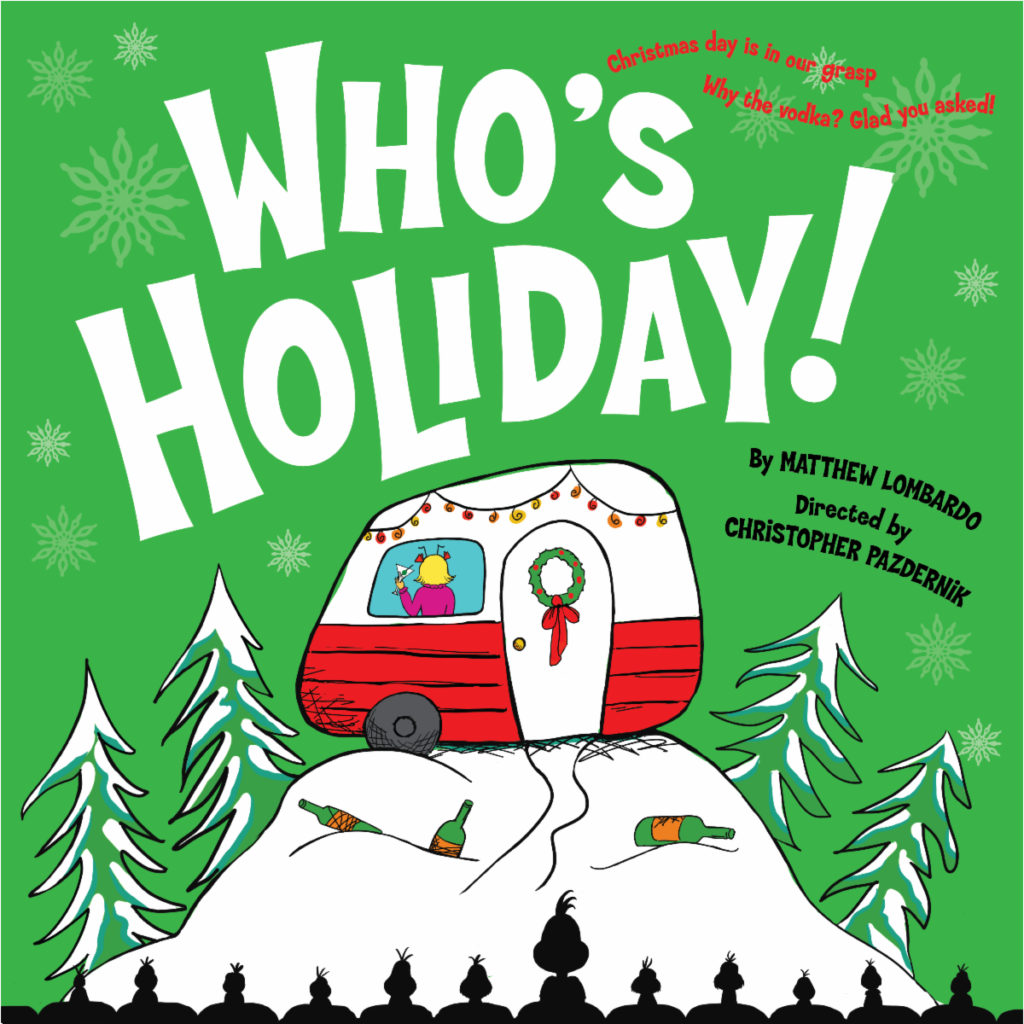 Veronica Garza (Cindy Lou) is amazing as the boozy grown-up version of the sweet little Whoville citizen! Garza, Jeff Award nominated for this role in 2021, is a tour de force cussing and cackling as she reminisces over her life choices. Under the skillful direction of Christopher Pazdernik, she seemingly effortlessly goes from monologuing about the past to dialoguing with audience members in the present. She even belts out a few songs with diva-licious power. Her mere presence produced hysterical laughter from the opening night audience. Her snarky expressions and deadly one-liner delivery punctuate Lombardo's provocative humor.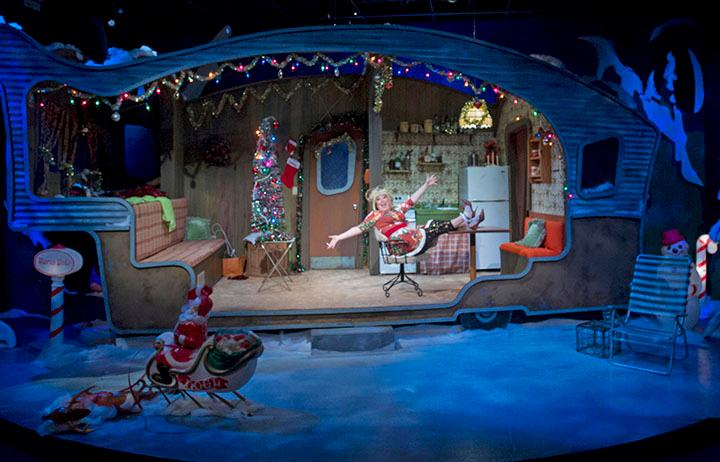 Pazdernik's design team (Angela Weber Miller-scenic, Shelley Strasser-lighting, Uriel Gomez-costume, Lonnae Hickman-properties) conjure up a trashy festive vibe. Miller builds an authentic trailer and Hickman piles in the holiday crap. Gomez dresses up Garza with over-the-top whimsy from sparkly clogs to big Who hair! The design team effectively create a worn, mismatched, yuletide setting.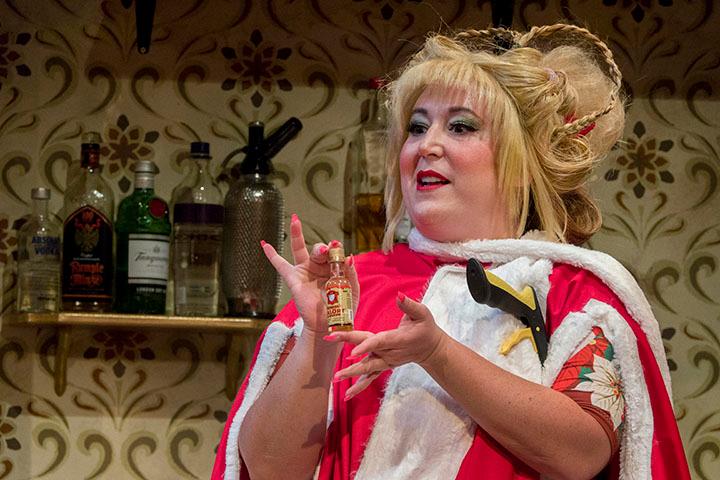 WHO'S HOLIDAY was an unexpectedly dark turn for a playful childhood cartoon. Garza embodies Lombardo's invention and goes there… again and again! Although she does a terrific job, the black comedy may not be everyone's cup of vodka. WHO'S HOLIDAY isn't really for the 'Fah Who Doraze' crowd. It's more for the anti-Christmas sweater crew. If you're going to kick back at Cindy Lou's, I recommend grabbing a holiday drink and get ready for some morbid and funny revelations.        
Running Time: Sixty-five minutes with no intermission.
Theater Wit, 1229 W. Belmont
Written by Matthew Lombardo
Directed by Christopher Pazdernik
Wednesdays at 2pm and 7:30pm 
Thursdays, Fridays at 7pm
Saturdays at 7pm and 9:30pm
Sundays at 3pm  
Thru December 30th
For more information or tickets
Photography by Charles Osgood
For more Chicago theatre information and reviews, please visit Theatre in Chicago