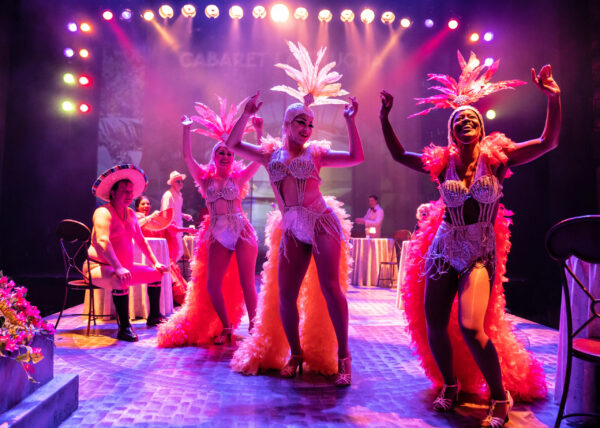 Chicago Shakespeare Theater presents MEASURE FOR MEASURE. 
Upon arrival, the audience becomes barflies at a Cuban nightclub. Maracas are shaking. Showgirls are dancing. Drinks are pouring.The Havana vibe is sexy and fun. Before the play even begins, the debauchery is on full display. Cash is exchanged. Clothes are removed. Hook-ups are arranged.  
Director Henry Godinez places this Shakespearean classic in 1950s Cuba. The Bard's themes of hypocrisy and corruption work very effectively in the Castro revolutionary setting. When the Duke (played by Kevin Gudahl) 'leaves town', he places Angelo (played by Adam Poss) in charge. Angelo establishes his authority by sentencing Claudio (played by Andres Enriquez) to death for getting a woman pregnant. When Claudio's sister Isabel, a nun (played by Cruz Gonzalez-Cadel), pleads for her brother's life, Angelo demands her virginity to stop the execution. The 1600s tale of impiety and power abuse easily translates to a 20th mid-century insurrection.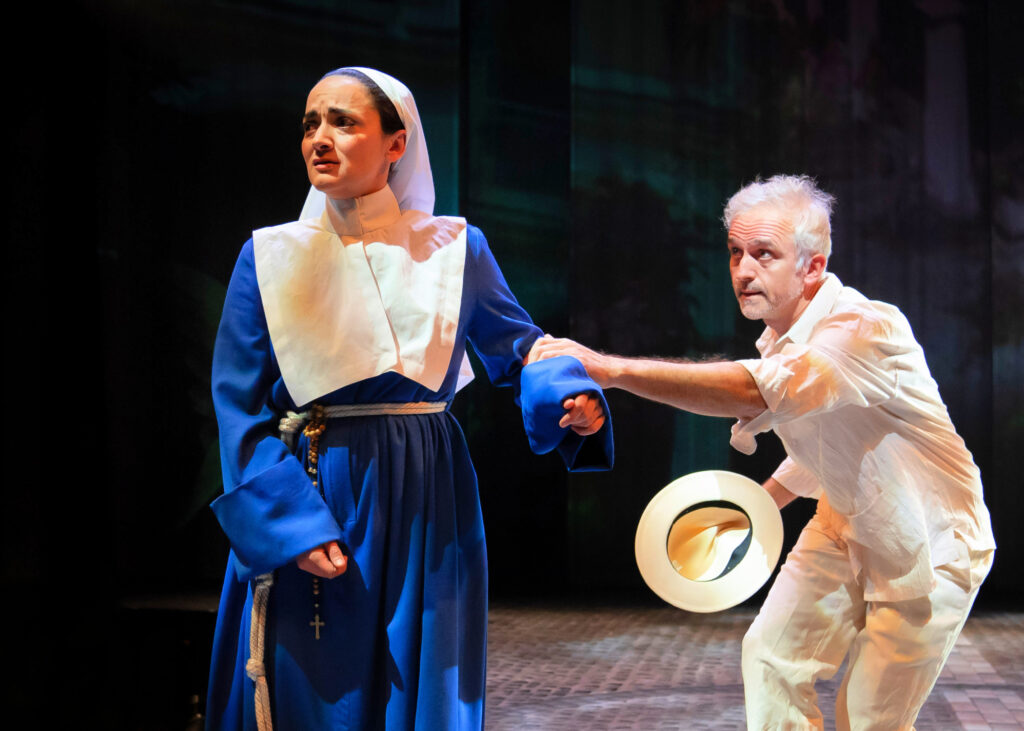 Godinez masterfully paces this tight with layers of special touches. Traditional "Measure for Measure" productions come in at two hours and thirty minutes with an intermission. Godinez's production is a succinct 140 minutes with no intermission. Dialogue has been trimmed significantly without losing any of the story. While Godinez reduces the Shakespearean verse, he adds multiple stylistic flair. 
The pre-show establishes the tone. The spirited spectacle contrasts dramatically with the severity of the new regime. Music Director Orbert Davis orchestrates a sultry Cuban mood. The sound is authentic aided by congas and timbales. Among his diversity choices, Godinez casts traditional male roles like Escalus (played by Lanise Antoine Shelley) female.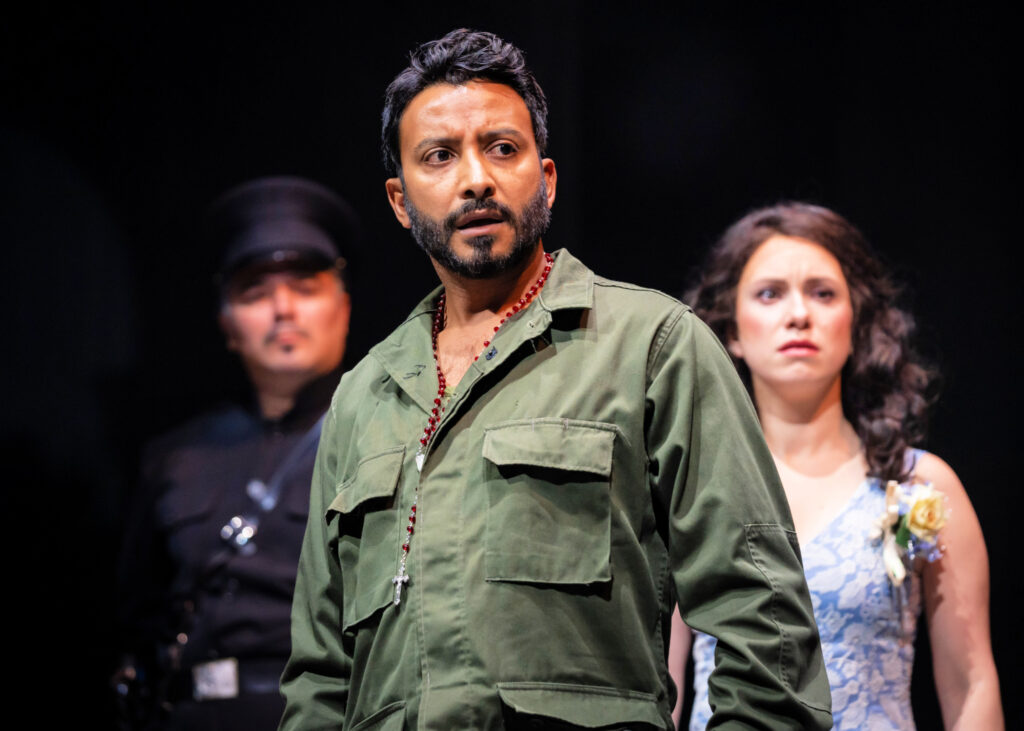 The role of Pompey (played by Elizabeth Ledo) is also conventionally male. In this show, Ledo is Pompey, a woman living as a man. Transgender becomes an additional immorality charge leading to Pompey's imprisonment. The gender twist works neatly in the Bard's world of male/female misdirection. Godinez also ends the show with a powerful montage (Scenic and Projection Design by Rasean Davonte Johnson). Gonzalez-Cadel and Ajaz Dontavius watch the uprising video featuring flashes of flags and people protesting. This wordless moment imagines very different futures for Isabel and Barnardine (played by U/S Dontavius).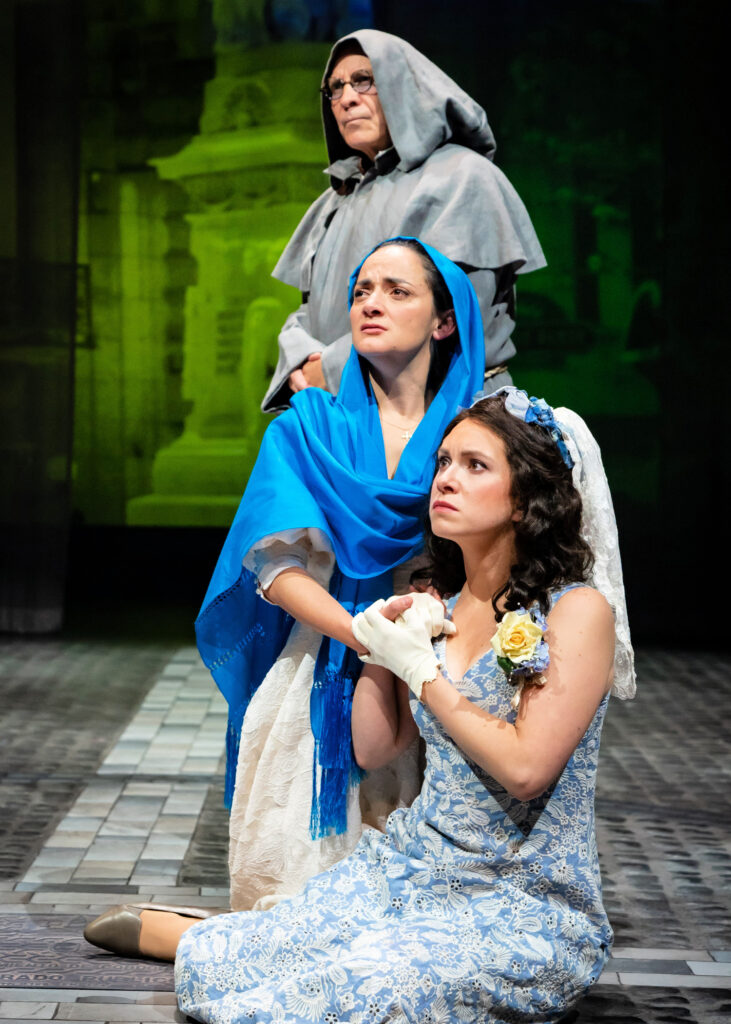 MEASURE FOR MEASURE is moment by moment innovative. Godinez's storytelling is robust. And his ensemble is first-rate. Even Shakespearean aficionados will appreciate this contemporary take for its unique perspective.  
Running Time: One hour and forty minutes with no intermission.
Chicago Shakespeare Theater on Navy Pier
Written by William Shakespeare
Directed by Henry Godinez
Music directed by Orbert Davis
Tuesdays, Wednesdays, Thursdays, Fridays, Saturdays at 7:30pm
Wednesdays at 1pm
Saturdays at 2:30pm 
Sundays at 2pm  
Thru November 27th 
For more information or tickets
Photography by Liz Lauren
For more Chicago theatre information and reviews, please visit Theatre in Chicago