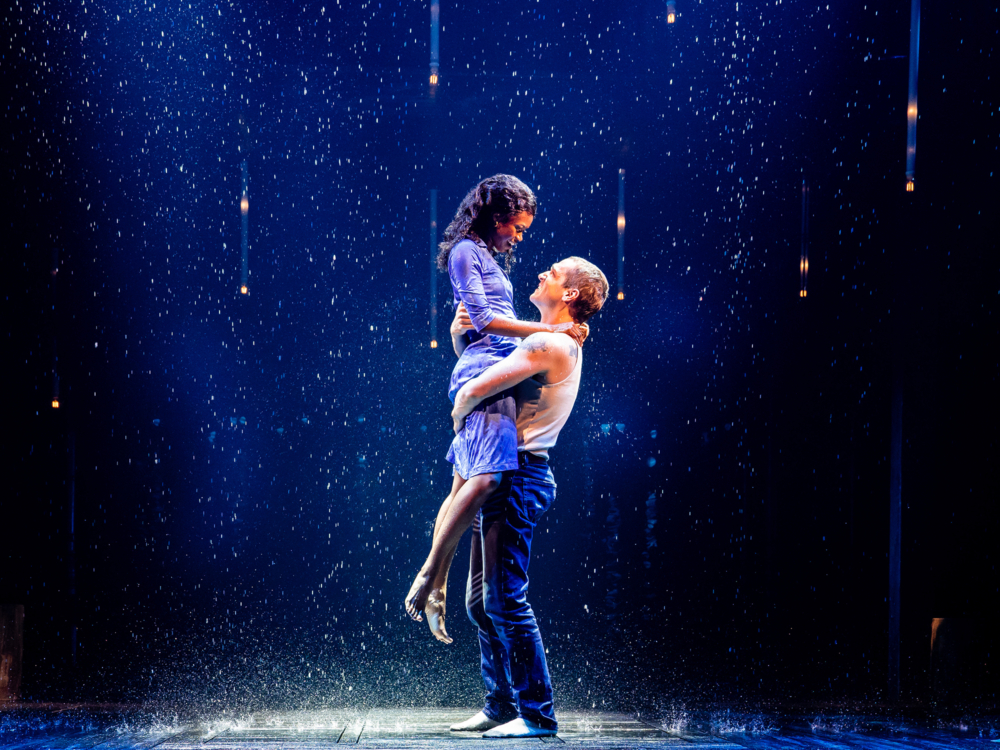 Chicago Shakespeare Theater presents the World Premiere of the musical, THE NOTEBOOK.
An old woman has Alzheimers. Her husband faithfully reads to her daily from a notebook. It describes the love story of their life. His hope is the words and memories will bring her back to him.  Nicholas Sparks wrote the best selling novel in 1996.  It became a hit movie in 2004.  And now, the creative team of Bekah Brunstetter (book) and Ingrid Michaelson (music and lyrics) bring the decades long romance of Allie and Noah to stage as a musical.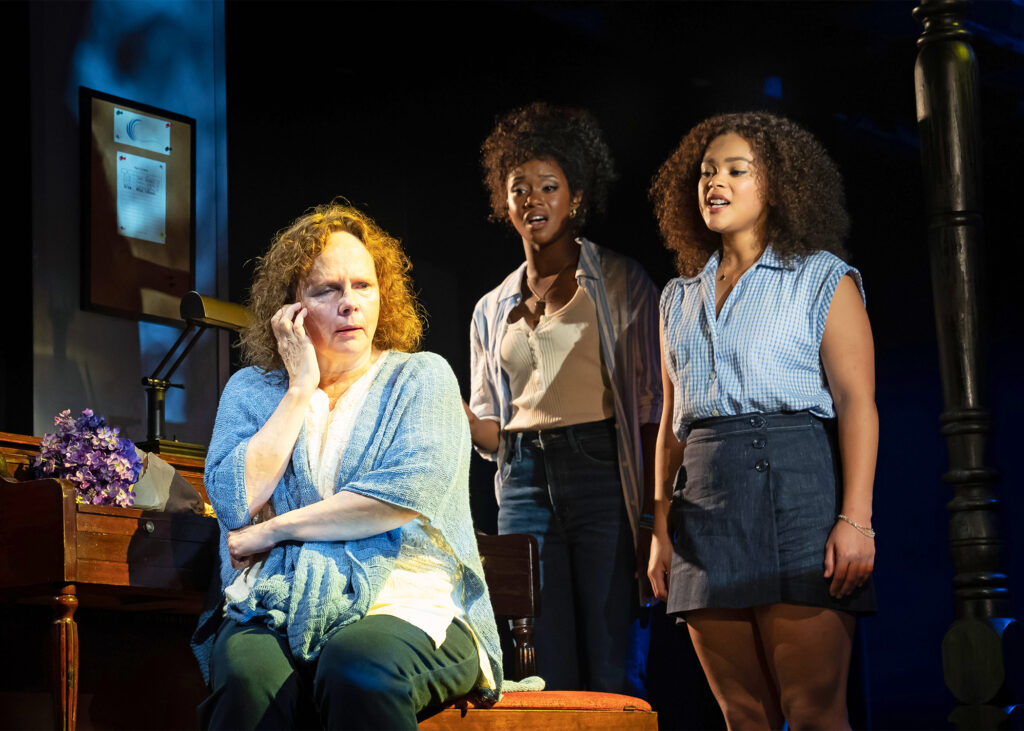 The show is simply sweet! It revolves around one couple played at three different stages of the relationship. Allie is played by Maryann Plunkett, Joy Woods and Jordan Tyson. Noah is played by Understudy Jerome Harmann Hardeman, Ryan Vasquez and John Cardoza. Each pairing grapple with forces threatening their love and commitment to each other. The romance begins at the end. The show opens at the nursing home.  A steadfast Hardeman is reading to a vacant Plunkett. His narration leads into their love-at-first-sight encounter. They fade into the wings as Cardoza and Tyson become the focal point. The teenage twosome playfully exchange pleasantries, splash water and start crushing on each other. Years pass and the courtship now belongs to twentysomethings, Vasquez and Woods. The relationship is at a pivotal juncture. Do they belong together or apart?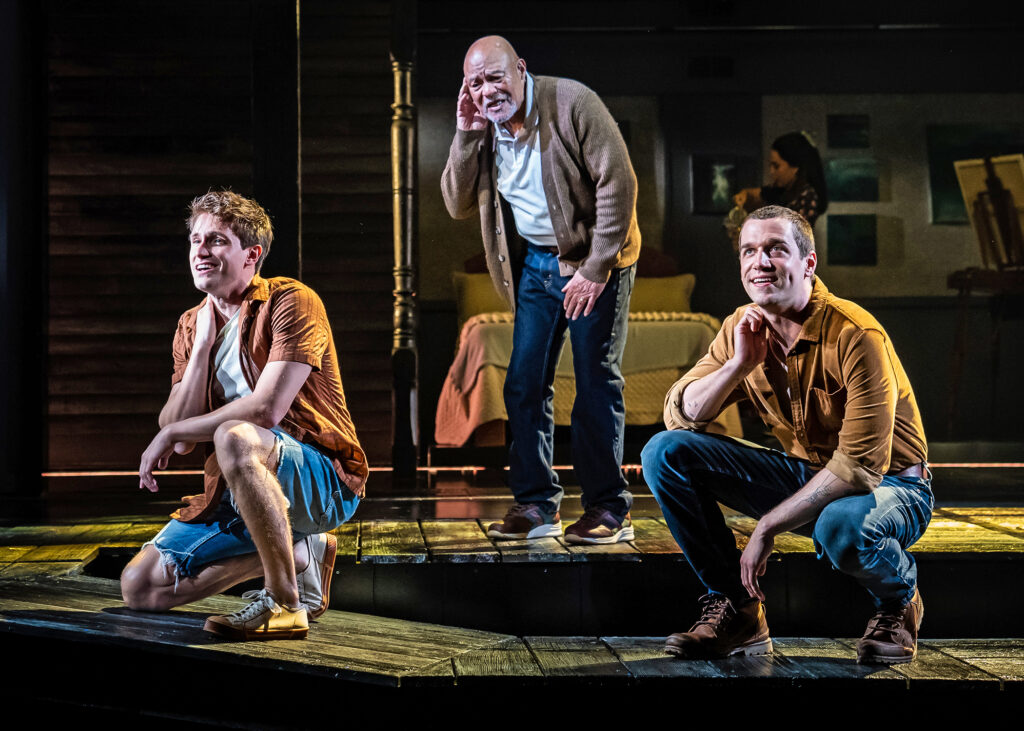 Since the love story starts at the end, the familiar tension around two people getting together is nonexistent. This love story doesn't end with a happily ever-after. The happily ever-after is the love story. The sense of happiness and love permeates throughout the show. Michaelson reenforces the soulmate connection with various songs rooted in homespun goodness… "Carry You Home", "Home" and "I Know." 
Michaelson's melodies encapsulate both gentleness and a steadfastness. There are no elaborate set-ups leading into big dance numbers. Instead, discussions flow easily into a lyrical conversations. The exchanges feel like a natural extension of  spoken and unspoken feelings. Woods and Vasquez have a particularly cheeky number where they sing about their lusty thoughts.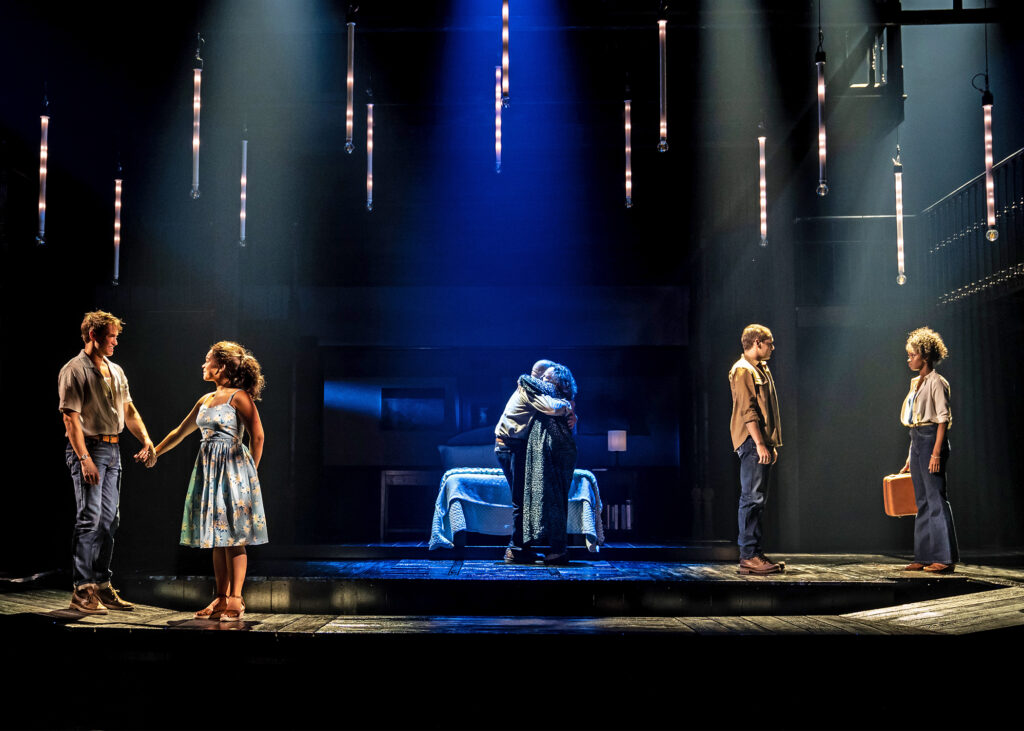 Under the masterful co-direction of Michael Greif and Schele Williams, all the Allies and Noahs enchant. They conjure up a love spell that spills off the stage and flows over the audience. The matchmaking duo of Greif and Williams pace this with perfection. Scenes and years transition effortlessly supported by Scenic Designers David Zinn and Brett Banakis. The nursing home roof rises. A porch descends. A bedroom moves to the front. The ground opens, a lake appears. The set is in constant motion aiding the storytelling with a slick aesthetic. So much to love about this love story!!
In these dark and uncertain times, THE NOTEBOOK is the love story you want, you need and you have to have. It will make you believe, remember and/or appreciate a love that endures over time.                  
Running Time: Two hours and fifteen minutes includes an intermission
Chicago Shakespeare Theater at Navy Pier
Based on the novel by Nicholas Sparks
Book by Bekah Brunstetter
Music and lyrics by Ingrid Michaelson
Directed by Michael Greif and Schele Williams
Choreographed by Katie Spelman 
Tuesdays through Fridays at 7:30pm
Saturdays at 8pm
Wednesdays at 1pm
Saturdays at 3pm  
Sundays at 2:30pm
For more information or tickets
Photography by Liz Lauren
For more Chicago theatre information and reviews, please visit Theatre in Chicago