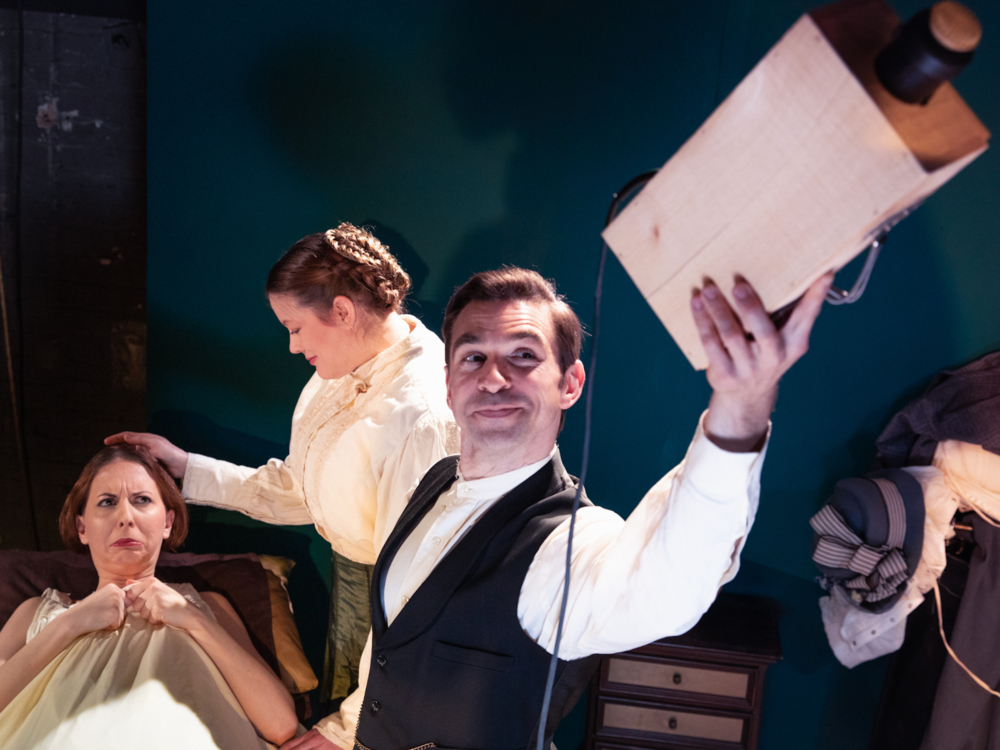 Idle Muse Theatre presents IN THE NEXT ROOM (OR THE VIBRATOR PLAY).
Playwright Sarah Ruhl explores the sexual repression of 19th century women. She sets her story in the home of Dr. and Mrs. Givings. While the Mrs. (Kristen Alesia)struggles with postpartum depression, her hubby (Joel Thompson) is treating women for hysteria in his operating theatre in the next room. The doctor has invented a device that relieves his female -and occasionally male- patients of anxiety by electrical stimulation aka a vibrator. As she observes the satisfaction of treated patients, the wife longs to get the doctor's treatment for herself.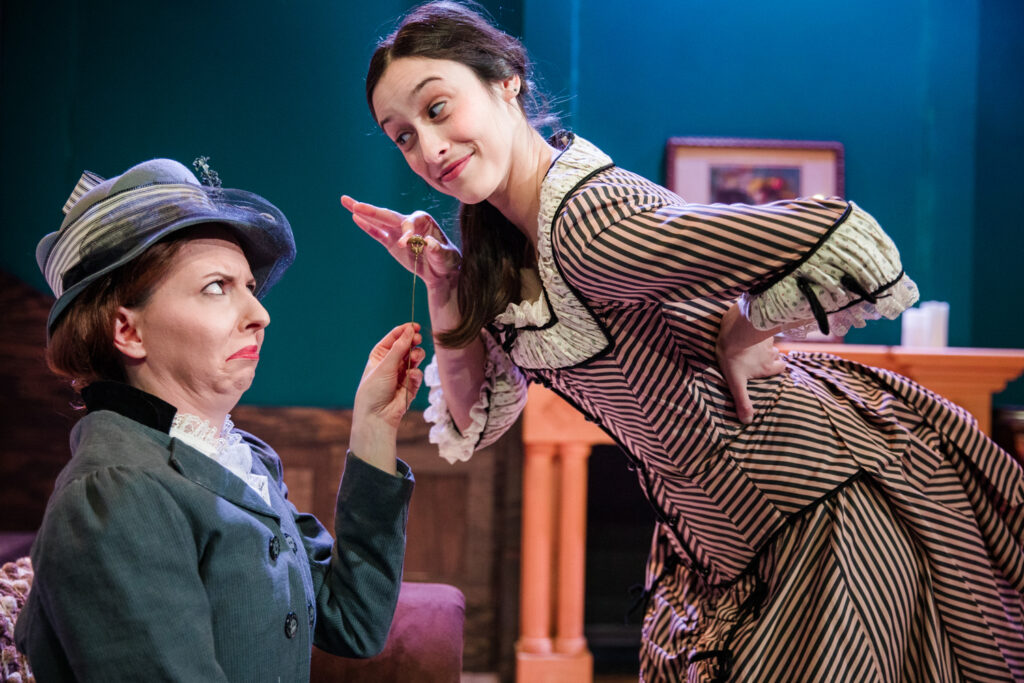 Ruhl's play is subtly provocative. These refined women are being sexual awakened without fully grasping what is going on in their body.* The underlying libido bubbles beneath proper conversations, formal exchanges and sensitivity to discretion. Although the smart script is charged with wit, Morgan Manasa's methodical direction leaves a lot of the comedy unheard. I've experienced this play two other times. Both productions had a sophisticated madcap vibe. Manasa's is more of a deliberate period piece. Her intent seemed focused on illustrating the seed planting for a sexual revolution decades in the future. During this Women's History Month, the play definitely sends the message we've-come-a-long-way-baby!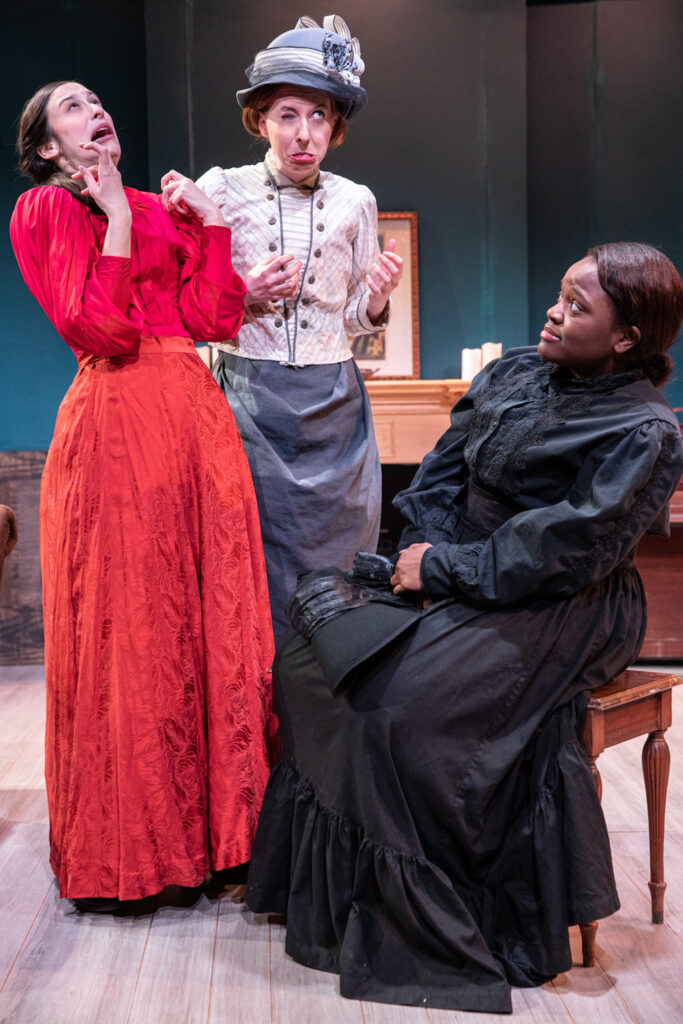 The talented cast embody their puritanical roles. A spirited Alesia pleads with a stony Thompson for stimulation… talking, kissing or electrifying. Our heroine wants to bust down the norms but doesn't know how. One of the best scenes is the awkward gal chat between an overbearing Alesia, a curious Christina Renee Jones (Sabrina) and the beautifully understated Michelle R. Bester (Elizabeth). Their conversation is particularly funny as a grounded Bester realizes what Alesia and Jones are describing. And nod out to Jones whose dynamic facial expressions along with Erin Gallagher's (Annie) deadpan delivery are hysterical!
Idle's IN THE NEXT ROOM (OR THE VIBRATOR PLAY) is definitely interesting and sometimes funny. The spotty humor feels more buffoonery than Ruhl's intended clever witticisms.
*In this #metoo era, I found myself wondering several times if Ruhl's play really works anymore.
Running Time: Two hours and fifteen minutes includes an intermission
The Edge Theatre Off Broadway, 1133 W. Catalpa
Written by Sarah Ruhl
Directed by Morgan Manasa
Thursdays, Fridays, Saturdays at 8pm
Sundays at 3pm
For more Chicago theatre information and reviews, please visit Theatre in Chicago