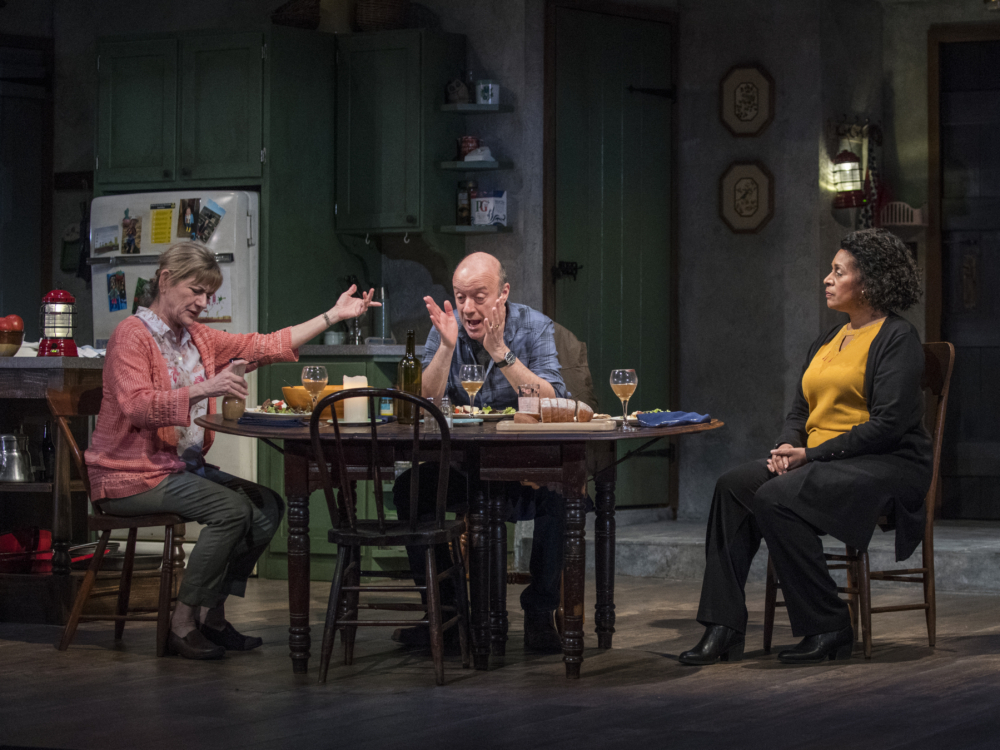 Steppenwolf Theatre Company presents the Chicago premiere of THE CHILDREN.
Playwright Lucy Kirkwood layers the intrigue in her play about the fallout from a disaster. The cautionary tale describes home life post nuclear explosion. Survivors are living in designated safe zones. Water, food, and electricity are valuable rations. Her doomsday scenario is palpable.
Kirkwood drops us into a beach house on a summer evening. Ora Jones' (Rose) nose is bleeding. We learn quickly that her arrival has surprised Janet Ulrich Brooks (Hazel). Through their awkward and often tense interactions, we learn the women, along with Hazel's husband (played by Yasen Peyankov), are all retired scientists from the source of the catastrophe. Their unexpected reunion unravels messy pasts to confront an uncertain future.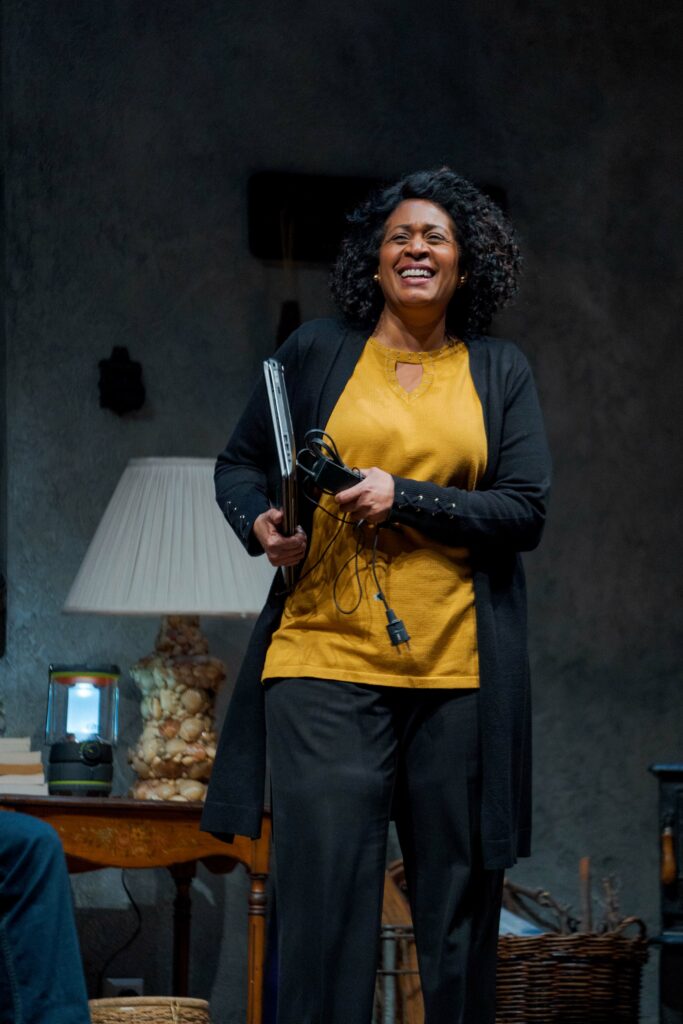 Although Kirkwood's scenario feels inevitable and scary, the play never gets to that level. Despite three terrific actors in Jones, Brooks, and Peyankov, their chemistry doesn't pull us into the crisis. From the cause of a bloody nose to the source of deadly destruction, reveals are more cool than chilling. Director Jonathan Berry paces it with a nonchalance that loses the emotional punch. When Brooks utters, 'I don't know how to want less', the profundity gets swallowed. Kirkwood gives us plenty to chew on but Berry doesn't allow us to really savor this reality.   
Adding to the detachment from the characters is the ambitious set by Chelsea M. Warren. The beach house is up on stilts. Warren even surrounds it with a moat. The action is up higher and set in. The barrier separates the audience from really connecting to the characters. Instead of laying the future of climate change at our feet, Warren literally puts it just out of reach.                
Although THE CHILDREN is an important story to hear, this production loses some of the poignant elements of storytelling.                 
Running Time: One hour and forty minutes with no intermission
At Steppenwolf Theatre, 1650 N. Halsted
Written by Lucy Kirkwood
Directed by Jonathan Berry
Tuesdays, Wednesdays, Thursdays, Fridays, Saturdays at 7:30pm
Saturdays and Sundays at 3pm
Thru June 9th 
For more Chicago theatre information and reviews, please visit Theatre in Chicago