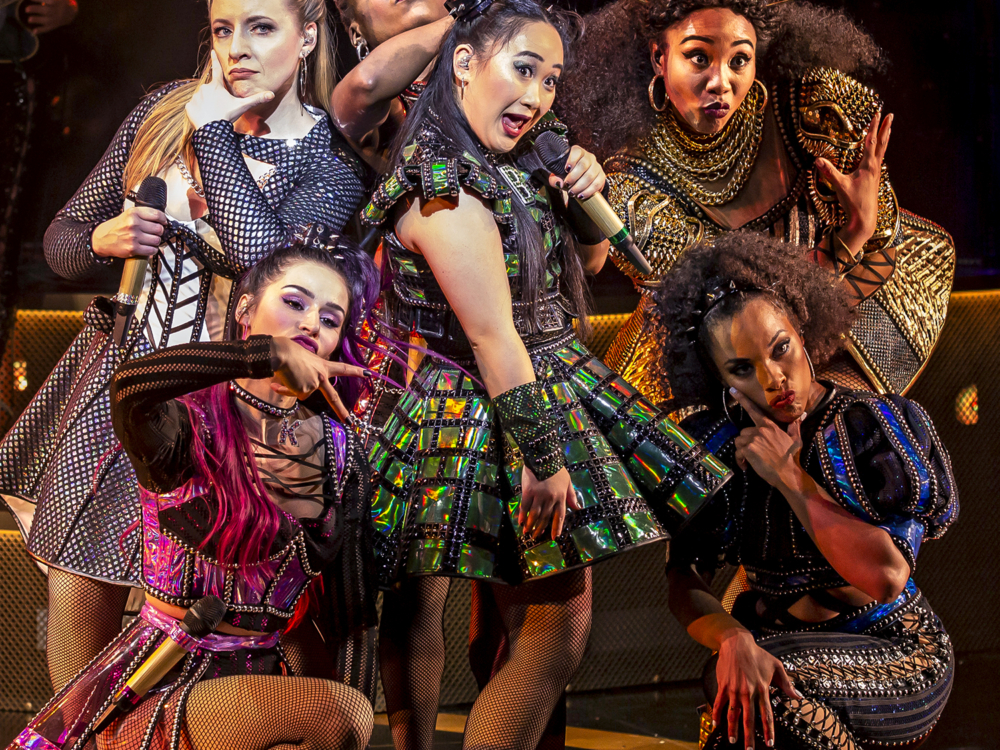 Chicago Shakespeare Theater presents the North American Premiere production of SIX.
Divorced, beheaded, died, divorced, beheaded, survived! The dynamic show starts with these six decisive words. The wives of Henry VIII announce how they became an ex. Each word stinging with assault and insult. The song's dramatic pizzazz is reminiscent of Chicago's "Cell Block Tango." SIX grabs our attention immediately and holds it for 80 solid minutes of pure entertainment.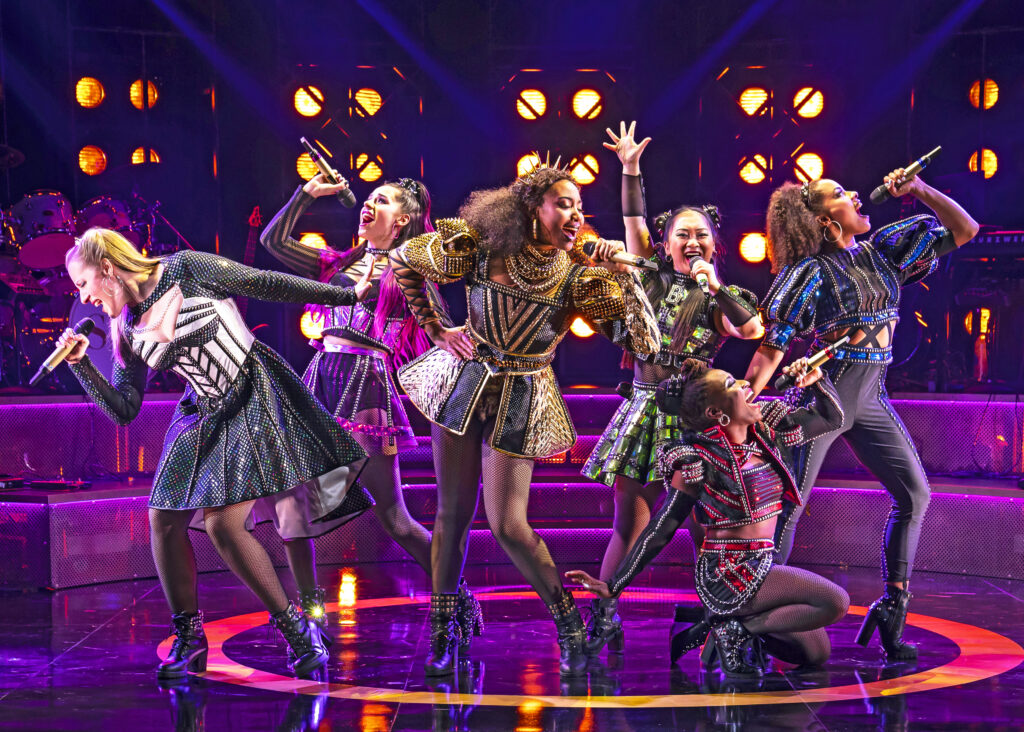 SIX is the queens' royal revenge. These women come back from the dead to retell herstory. The show is set-up like a competition for worst marriage. The queens sing tell-all songs about the abuse suffered at the hands of the king. 
The creative team of Toby Marlow and Lucy Moss know how to tell these wives' tales. Marlow and Moss use contemporary music to give these ladies a voice. Each of the wives get a solo that gives us a personal glimpse into their domestic life. Marlow and Moss give each of these 16th century queens a specific influencer like Beyonce, Adele, Nicki Minaj to create a distinct persona. Most of the songs are fun, upbeat and accompanied with impressive choreography (Carrie-Anne Ingrouille). One exception is the ballad Heart of Stone with haunting lyrics like "I'm unbreakable… I'm unshakeable." The formidable Abby Mueller (Jane Seymour) sings the soulful tribute about a loving wife married to a monster.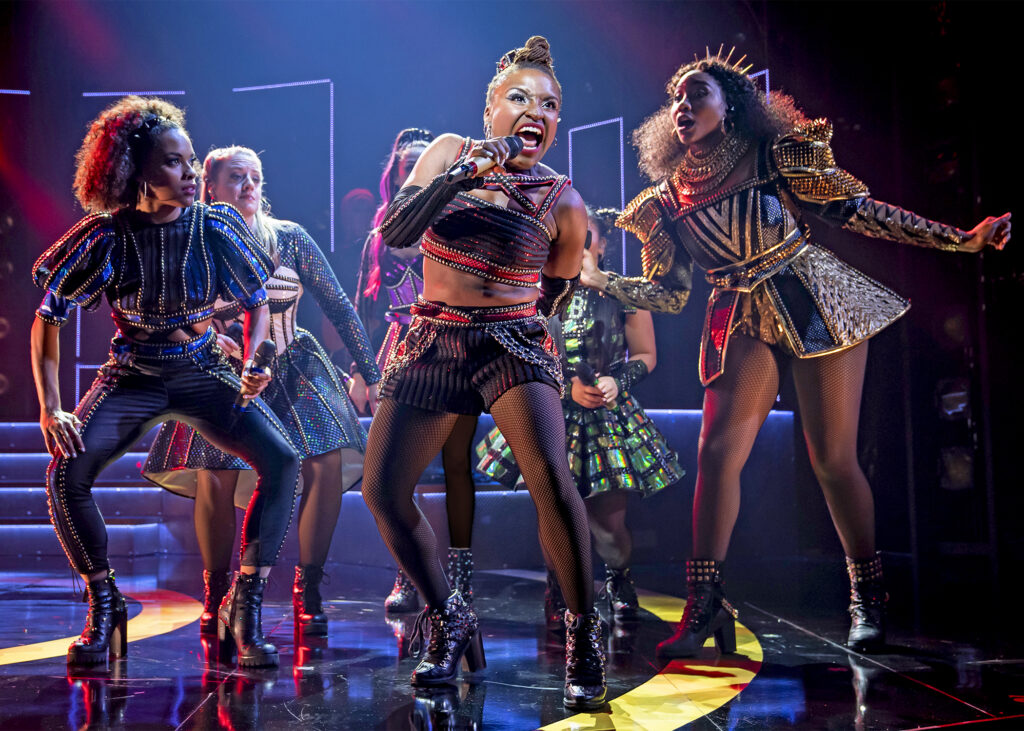 Co-directors Moss and Jamie Armitage know how to rock out a show. Their queens, Mueller, Katherine Howard (Samantha Pauly), Catherine of Aragon (Adrianna Hicks), Anne Boleyn (Andrea Macasaet), Anna of Cleves (Brittney Mack), and Catherine Parr (Anna Uzele), are a royal treat. Their attitudes, their styles (Costume Designer Gabriella Slade), their singing is individually personal and collectively spectacular.
This show is brilliant. Despite the underlying victim reality, Marlow and Moss empower these women in the afterlife. They get to own the fact Henry VIII is only well known because of them. The collective SIX is the legacy. The queens have gotten the last word. I give it SIX crowns! Yasss queens!         
Running Time: Eighty minutes with no intermission
At Chicago Shakespeare Theater, 1650 N. Halsted
Written by Toby Marlow and Lucy Moss
Directed by Lucy Moss and Jamie Armitage
Tuesdays, Wednesdays, Thursdays, Fridays at 7:45pm
Saturdays at 6pm and 8:30pm
Sundays at 3pm and 6pm
EXTENDED Thru August 4th   
Photos by Liz Lauren.
For more Chicago theatre information and reviews, please visit Theatre in Chicago