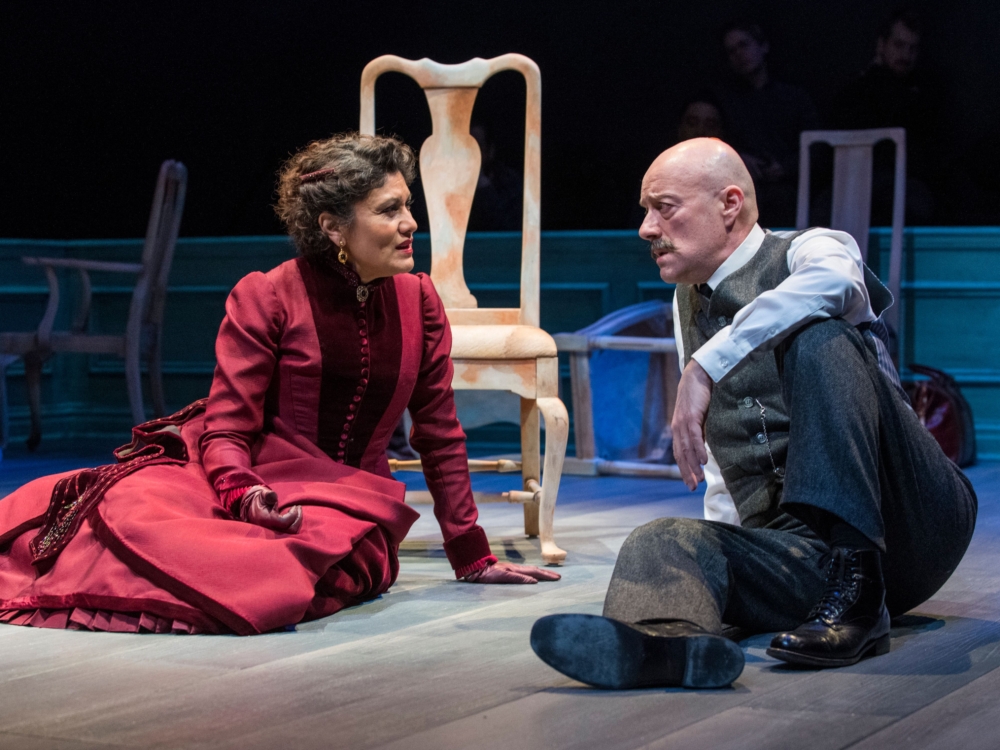 Steppenwolf Theatre presents the Chicago premiere of A DOLL'S HOUSE, PART 2.
'What happened next?' is a question pondered at the end of many stories. The ambitious Lucas Hnath decides to answer that question in his sequel to Henrik Ibsen's A Doll's House. Ibsen ended his play with Nora, a nineteenth century wife and mother, walking out the door and leaving her conventional life. Hnath begins his play with Nora walking back into the house fifteen years later.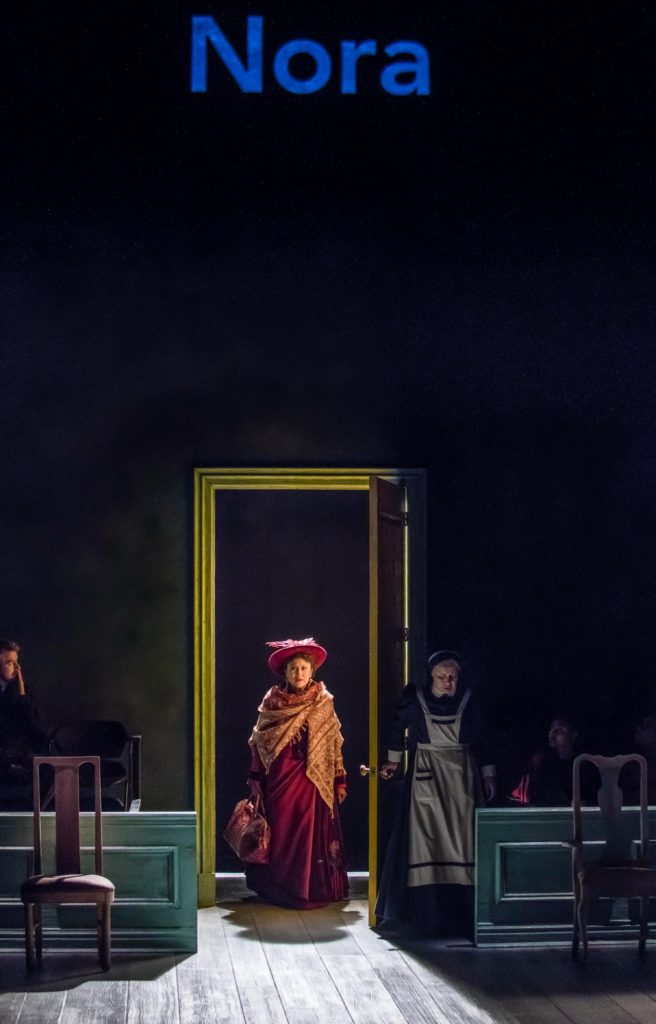 Hnath's efforts are clever. He imagines a successful and fashionable Nora (played by Sandra Marquez) returning in triumph. From arrival, Marquez, dressed in a gorgeous red gown (Costume Designer Izumi Inaba), owns the room. She has 'found herself' and is ready to reveal her mysterious and exotic years to her chosen confidante, Anne Marie (played by the hilarious Barbara E. Robertson). Anne Marie, who has spent the last fifteen years taking care of Nora's discarded family, isn't as excited or interested to learn about Nora. As Marquez's eyes sparkle with self discovery from leaving, Robertson's knees creak with the decay of staying.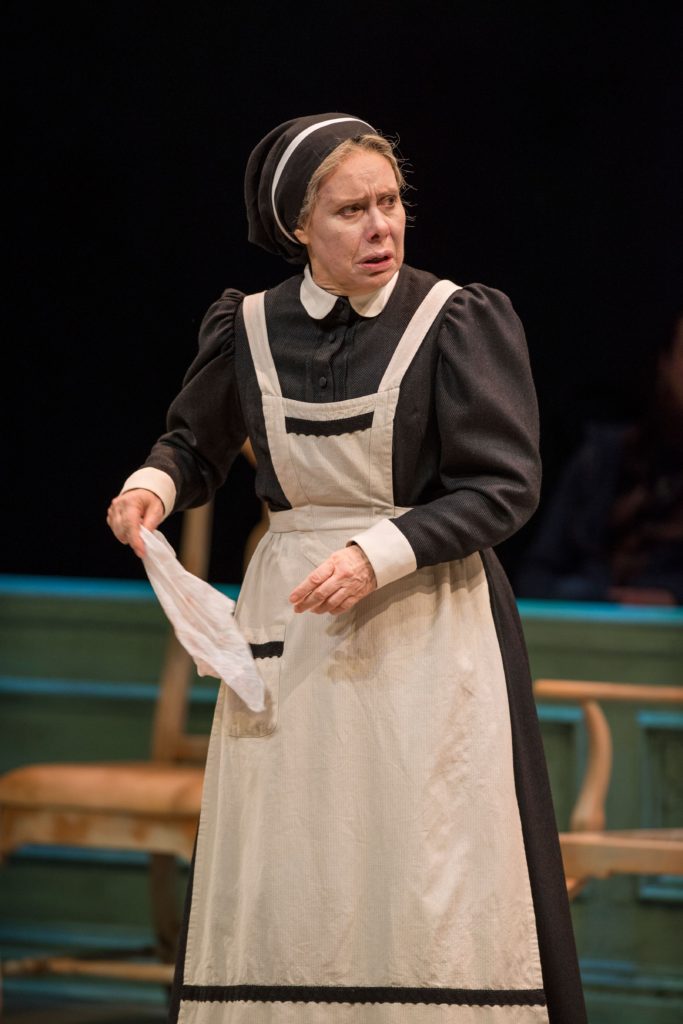 The show is a series of conversations between Nora and her past. Marquez excitedly tells Robertson about her newfound feminism, disbelief in marriage and book selling prosperity. She also has a favor she needs from Anne Marie. The second conversation is Robertson's response to the current favor and the most recent 15 years of favors.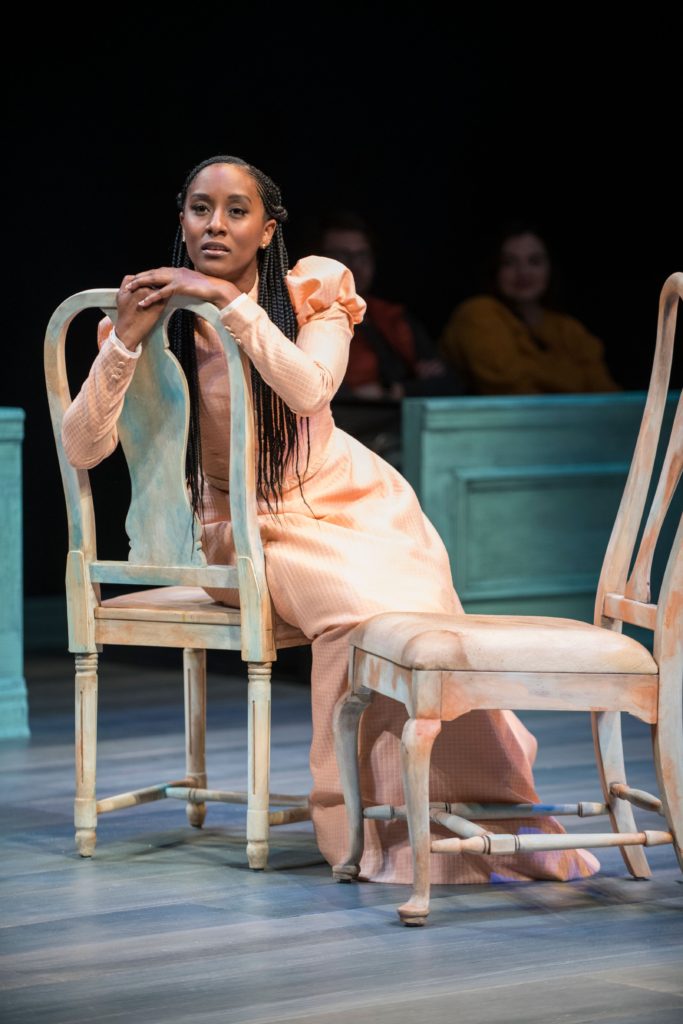 Hnath tells the impact of Nora's departure on her family through conversations: Nora and Anne Marie, Nora and her husband (played by Yasen Peyankov), Nora and her daughter (played by Celeste M. Cooper) and a second Nora and her husband. Each exchange gives a different perspective on life from 1879 to 1894. Marquez speaks passionately about her lifestyle being an impetus to worldly change over the next twenty to thirty years (I wish!). She is a woman on an optimistic crusade. The others speak of conventional mores and how her past departure and current favor bring additional scandal on the family.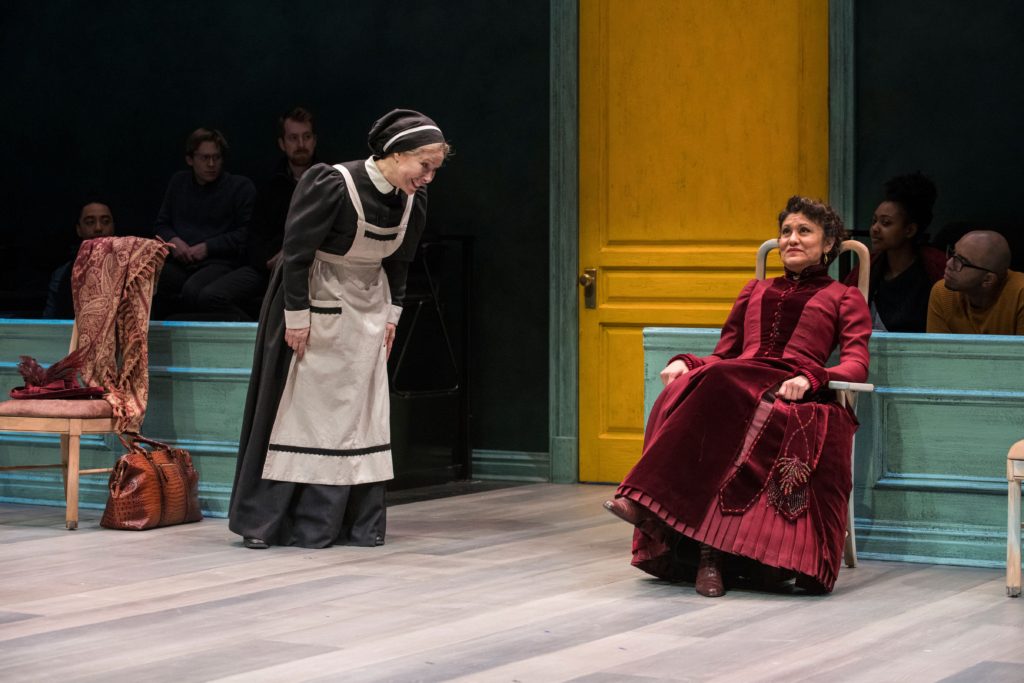 Hnath's play has more a singular dimension than Ibsen's classic. Hnath has Nora finding her voice which threatens toppling over the recovery efforts following her departure. The intellectual sparring is sharply witty and thought-provoking. The action is minimal. The discourse is lengthy. To add a visual element to the conversation, Director Robin Witt has audience members sitting onstage facing the regular audience. They are like spectators at a fight or presidential rally. Their personal reactions become part of the theatrical aesthetic. Although I enjoyed listening to the multiple soliloquies, others around me weren't having the same experience. I was uncomfortably aware of the loud whispering, yawning and nose blowing in surround sound. 
A DOLL'S HOUSE: PART 2 is a cerebral, almost contemporary, sequel to a classic. What happened next to Nora? She became an outspoken, unapologetic feminist. I like that about her!    
Running Time: Ninety minutes with no intermission
At Steppenwolf Theatre, 1650 N. Halsted
Written by Lucas Hnath
Directed by Robin Witt
Tuesdays, Wednesdays, Thursdays, Fridays, Saturdays, Sundays at 7:30pm
Saturdays and Sundays at 3pm
Thru March 17th
Photos by Michael Brosilow
For more Chicago theatre information and reviews, please visit Theatre in Chicago