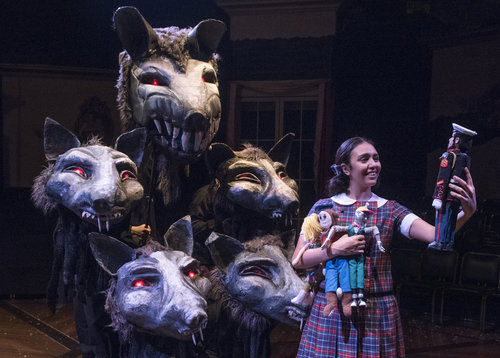 The House Theatre of Chicago presents NUTCRACKER.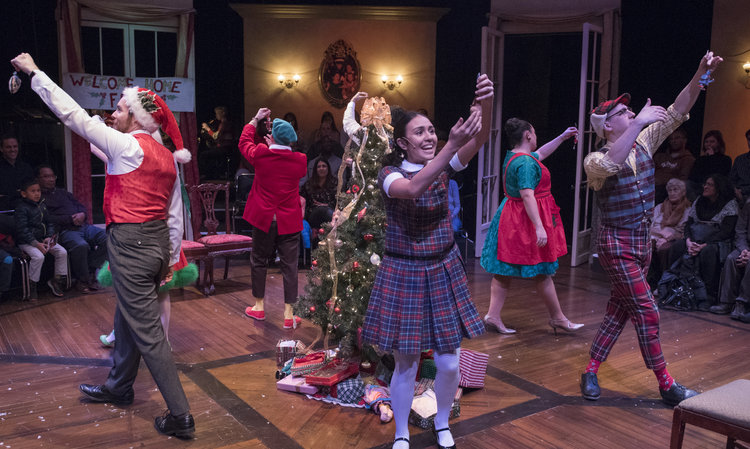 This is my sixth time (2016, 2014, 2013, 2011,  2010) seeing House's imaginative interpretation of E.T.A. Hoffman's story about a nutcracker. The creative team of Jake Minton(playwright/lyricist) , Phillip Klapperich(playwright), Kevin O'Donnell (composer) and Tommy Rapley (director/choreographer)spun the classic into a playful, magical and wonderfully heartfelt Chicago holiday tradition. The story is about a family in agony finding their way back to Christmas.
The show starts with a merry Christmas party. There is dancing and laughing and drinking! The joy in the first ten minutes is infectious. Then, an uninvited stranger changes everything. In the briefest moment, the lightness of the frivolity is buried deep under the burden of reality. Even knowing the tragedy behind the darkness, I am still reduced to weeping as I watch the family realize what has happened to them… every single time I've seen this show.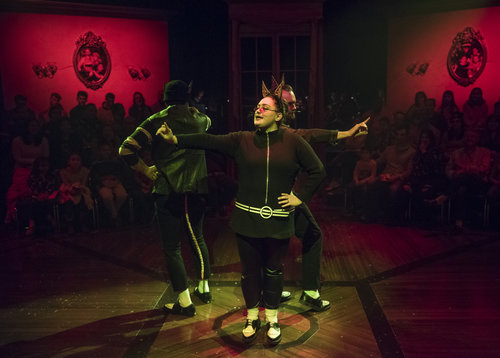 Most of the Nutcracker diehards are back. Nicholas Bailey and Amanda De La Guardia return in their dual roles as parents and rats. They each impressively and quickly transform from heavy sadness to nimble hilarity. As oppressive as they are as people, Bailey and De L Guardia crush it as rats. They are wickedly funny! Joining them in the British rat pack is Rom Barkhordar who also doubles as the mysterious Uncle Drosselmeyer.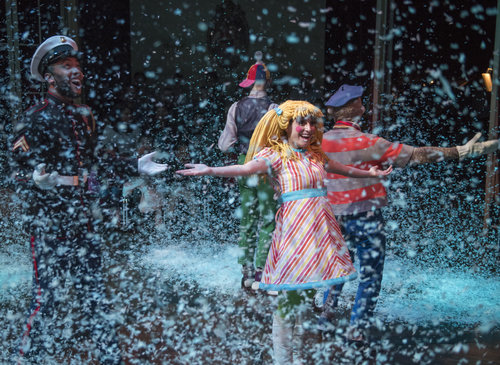 Also returning are all the beloved toys played by Nutcracker veterans! Johnny Arena reprises the French-accented monkey. Ben Hertel is back as the robot-like Hugo. And Rachel Shapiro returns as a sassy dolly named Phoebe. These characters are characters! They put the play in the play. Whether they are baking cookies or running from the rats, one of the trio regularly zing the punchline. Their lively antics help lift the gloom and bring the Christmas. Bailey, in his third role, memorably joins the toys as an oversized teddy bear.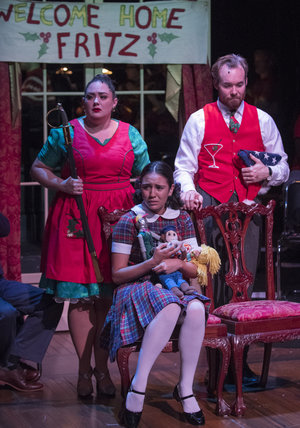 Returning Desmond Gray (Fritz) and newcomer Haley Bolithon (Clara) play brother and sister. Their reunion is beautiful. In between playing with their toys, the twosome grapple with broad life questions. Their exchanges are poignant. 
I always love seeing House's NUTCRACKER! It's a total original and imaginative take on a classic fantasy. Although the returning crew make for a winning combo, some of the singing was flat at my performance. Still, I thoroughly enjoyed ringing in the holidays with The House!  
Tom's review of The House Theater's Nutcracker in 2015
Running Time: 2 hours and fifteen minutes (including one 15-minute intermission)
At Chopin Theatre, 1543 W. Division
Created by: Jake Minton, Phillip Klapperich, Kevin O'Donnell and Tommy Rapley
Directed by and choreographed by: Tommy Rapley
Based on the story by: E.T.A. Hoffman
Thursdays, Fridays at 7:30pm
Saturdays at 3pm and 7:30pm
Sundays at 3pm and 7:30pm
Thru December 31
Tickets: $25-$45
Buy Tickets at 773.769.3832 or http://thehousetheatre.com/
For more reviews and information on Chicago theatre, visit Theatre in Chicago.