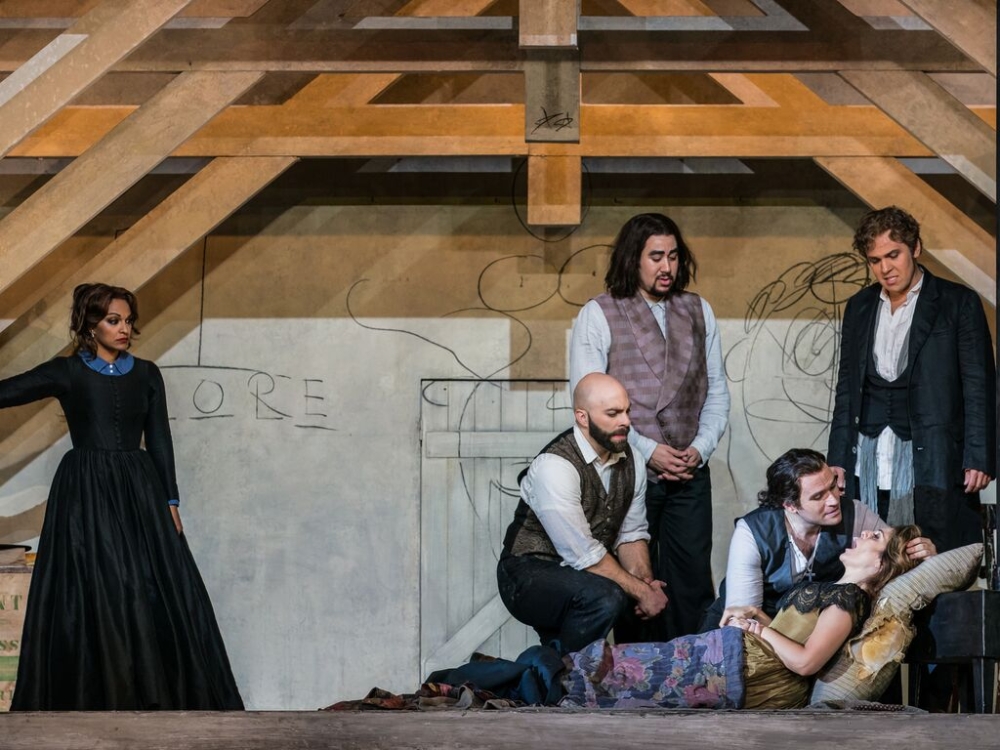 Lyric Opera of Chicago, along with Royal Opera House Covent Garden and Teatro Real Madrid, presents LA BOHEME.
LA BOHEME is one of my favorite operas. Puccini composed the perfect opera for falling in love and out of love… and in love again. His music captures everything from innocent flirtation to soulmate commitment to steamy seduction to tortured desperation. I've had the great fortune to experience LA BOHEME three times. This new production is my favorite!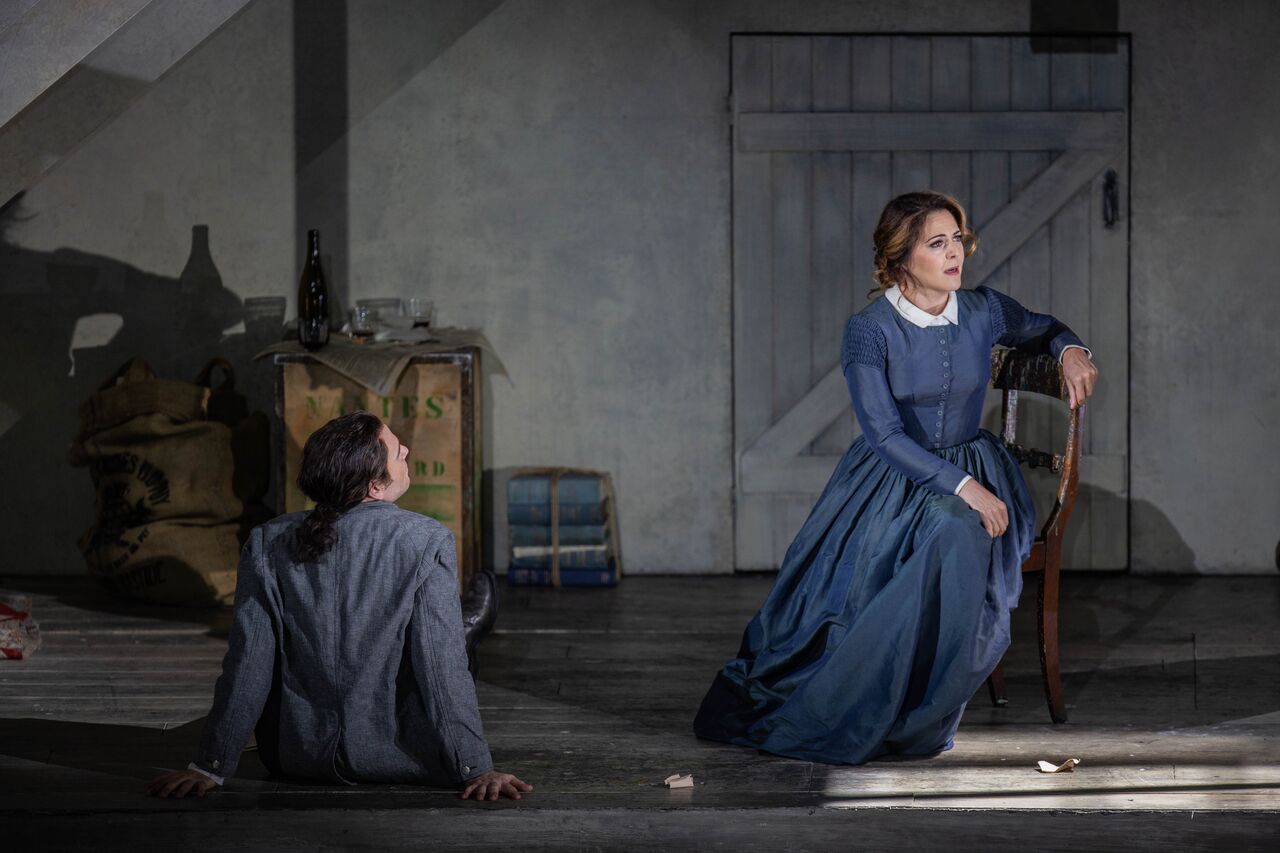 So much to love in this LA BOHEME. Throughout its last few seasons, the Lyric has been regularly shaving off a second intermission and tightening productions for contemporary audiences. Set and Costume Designer Stewart Laing aids this streamlining efforts. He cleverly uses 'shadow-boxes' that efficiently glide in and off stage. They are large enough to hold several people but short enough to convey real intimacy. In between Act 1 & 2, the attic apartment is backed up and turned around to make room for Paris to pivot in. A restaurant scene has multiple tables and people elegantly crammed into the boxed up space. It beautifully illustrates the merriment of these bohemians. The back wall has windows showing people on the street outside. In another scene, three 'boxes' feature different shops and cafes. Laing is able to showcase three different street scenes with the boxes side by side. The visual is cool.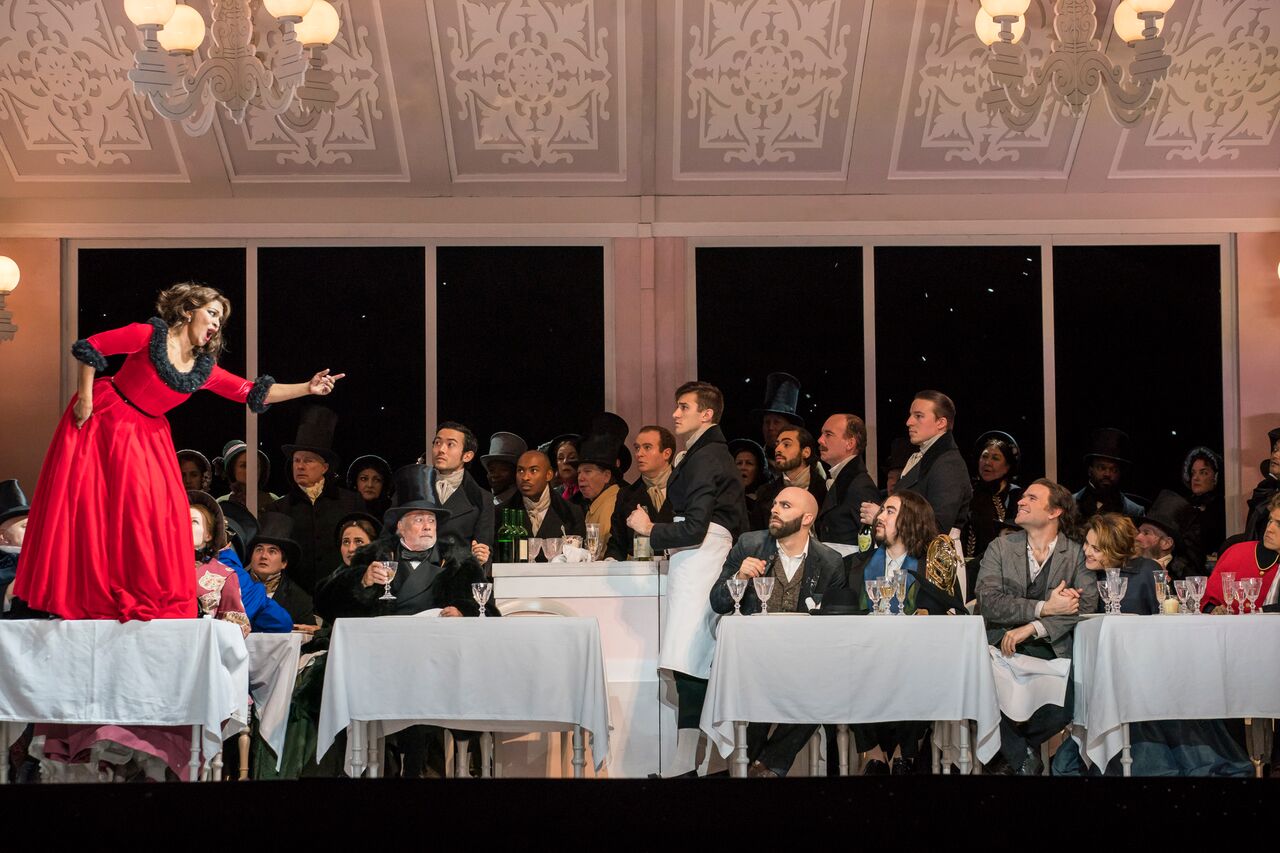 Conductor Domingo Hindoyan leads the Puccini love fest. The singing is superb. The duets between Michael Fabiano (Rodolpho) and Maria Agresta (Mimi) soar with palpable passion. 
Yet, what makes this particular production so memorable is the direction. Director Richard Jones masterfully orchestrates real emotional connections. The brotherhood between Fabiano, Zachary Nelson (Marcello), Adrian Sampetrean (Colline) and Ricardo Jose Rivera (Schaunard) feels genuine. Whether they are pulling one over on the landlord, dining and dashing or scrambling to help Mimi, the gents embody a real affection for each other. In the final scene, I'm connected to their sense of helplessness and concern for both Mimi and Rodolpho. I found myself unexpectedly gulping back a sob.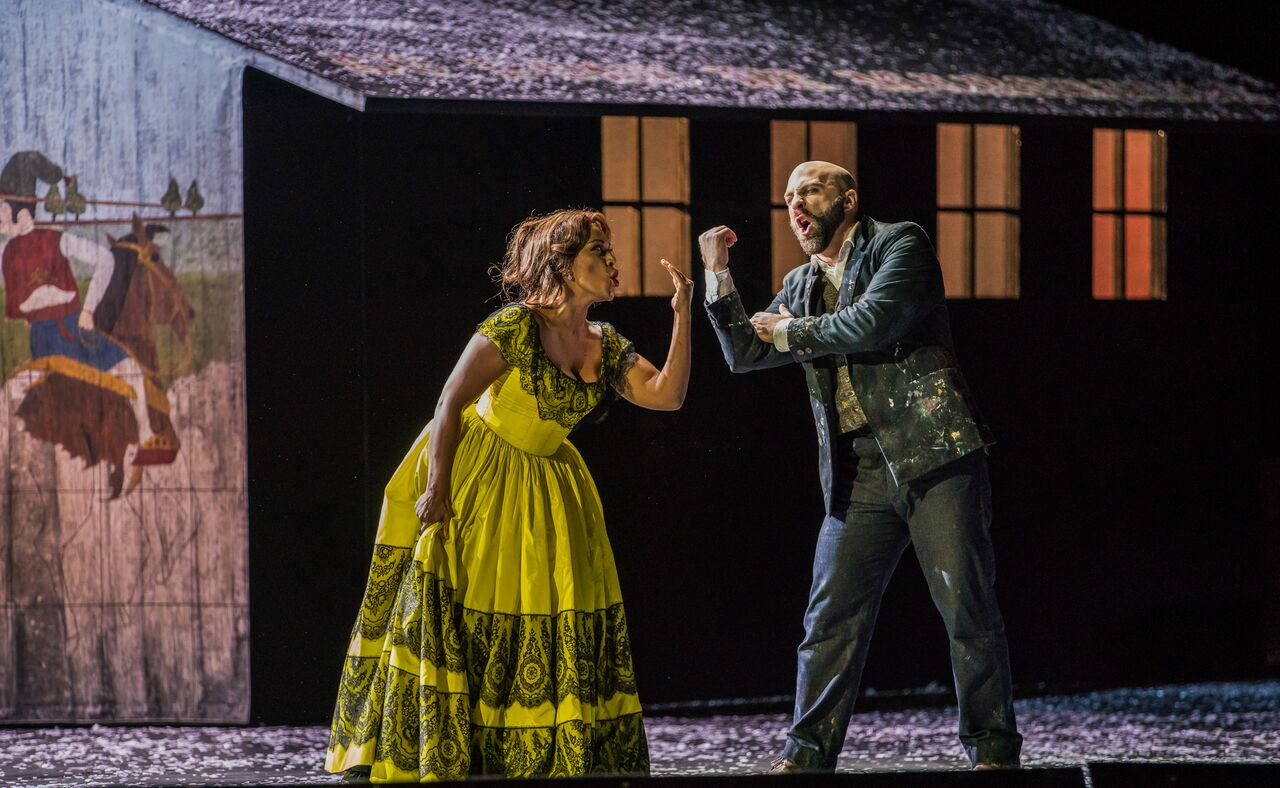 The most unforgettable moment belongs to the fierce Danielle de Niese (Musetta). de Niese sings her stunning aria while walking across tables, removing her panties and tossing them to Nelson. The fireworks between the duo almost upstage the main couple. Nelson and de Niese ignite onstage. Ever the romantic, I was rooting for another sensual reconciliation in the final scene.
I highly recommend LA BOHEME! You will fall in love with this production. Puccini never disappoints!  
Running Time: Two hours and thirty minutes includes an intermission
At Lyric Opera, 10 N. Wacker 
Based on Henry Murger's novel, "Scenes de la vie de Boheme"
Composed by Giacomo Puccini
Libretto by Giuseppe Giacosa and Luigi Illica 
Directed by Richard Jones 
Conducted by Domingo Hindoyan
Opera in four acts in Italian
Projected English titles by Kenneth Chalmers
Performance dates for La Bohème are Oct.11, 14, 17, 20; and Jan. 10, 13, 16, 19, 22, 25. EXTENDED January 29th and 31st Performance times vary.
For tickets and information call (312) 827-5600 or go tolyricopera.org/Boheme.
Production photos by Stefany Phillips 
For more information and reviews on Chicago theatre, visit Theater in Chicago.