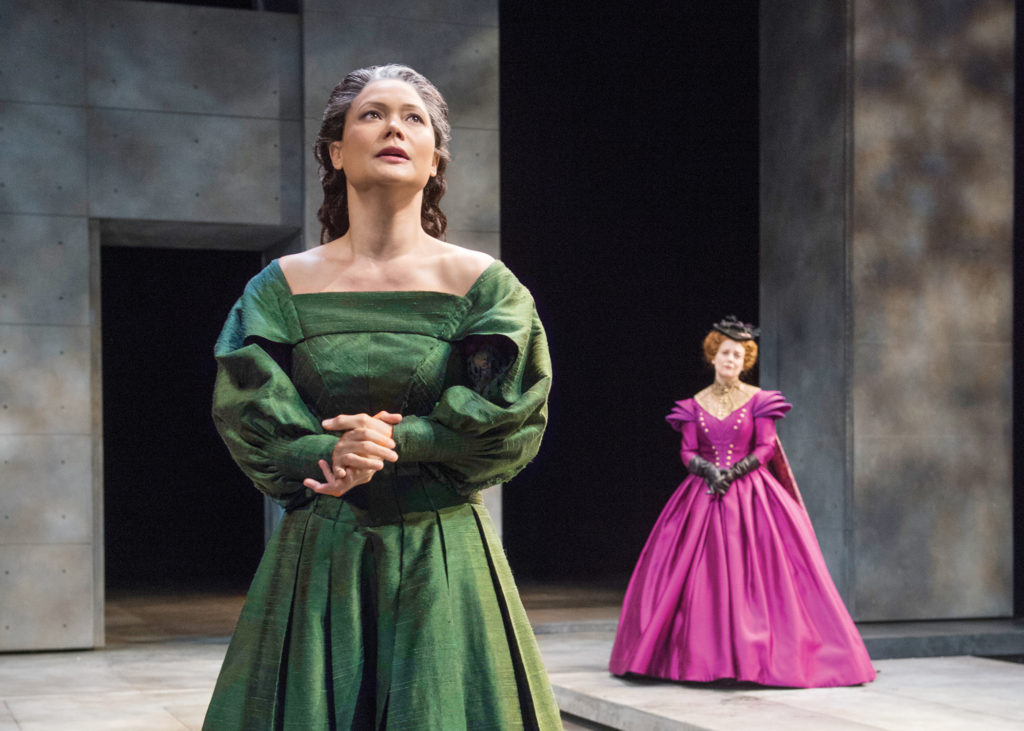 Chicago Shakespeare Theater presents SCHILLER'S MARY STUART.
The House of Tudor verses the House of Stuart! Although Americans fought for independence, we still allow ourselves to be ruled by British royals. Movies, TV shows, and plays feed us a steady majestic diet. Some of us ingest every detail of the sovereign, past and present. We absorb the monarch's familial, political and cultural intrigue from every angle. And as we await the highly anticipated marriage of Prince Harry to American Meghan Markle in May, Chicago Shakes gives us a queen-sized treat in exploring the royal smack-down between Mary Queen of Scots and Queen Elizabeth I.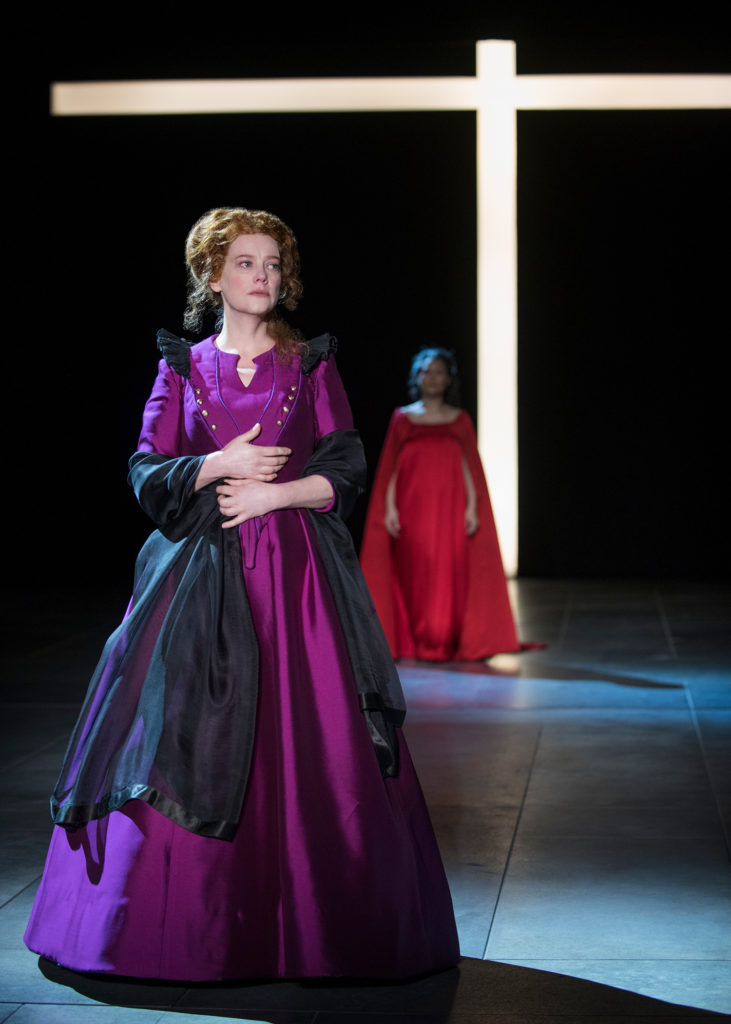 Playwright Peter Oswald fashions an adapted version of Friedrich Schiller's verse play about the final days of Mary Queen of Scots. Oswald weaves together the tug-of-war between two proud and powerful women. His script illustrates the elegant subterfuge of imprisoning a political opponent. Complications are heightened because the dueling queens are also relatives. Director Jenn Thompson orchestrates the sophisticated cat fight.  Both K.K. Moggie (Mary) and Kellie Overbey (Elizabeth) are fierce in their quests for control. A refrained Moggie attempts to soothe her cousin's ego. She keeps her desperation veiled behind a dignified facade. A deliciously entitled Overbey encourages groveling from Moggie and the rest of the cast. During the riveting royal showdown scene, the crowns come off as they cruelly label each other 'murderer' or 'bastard.'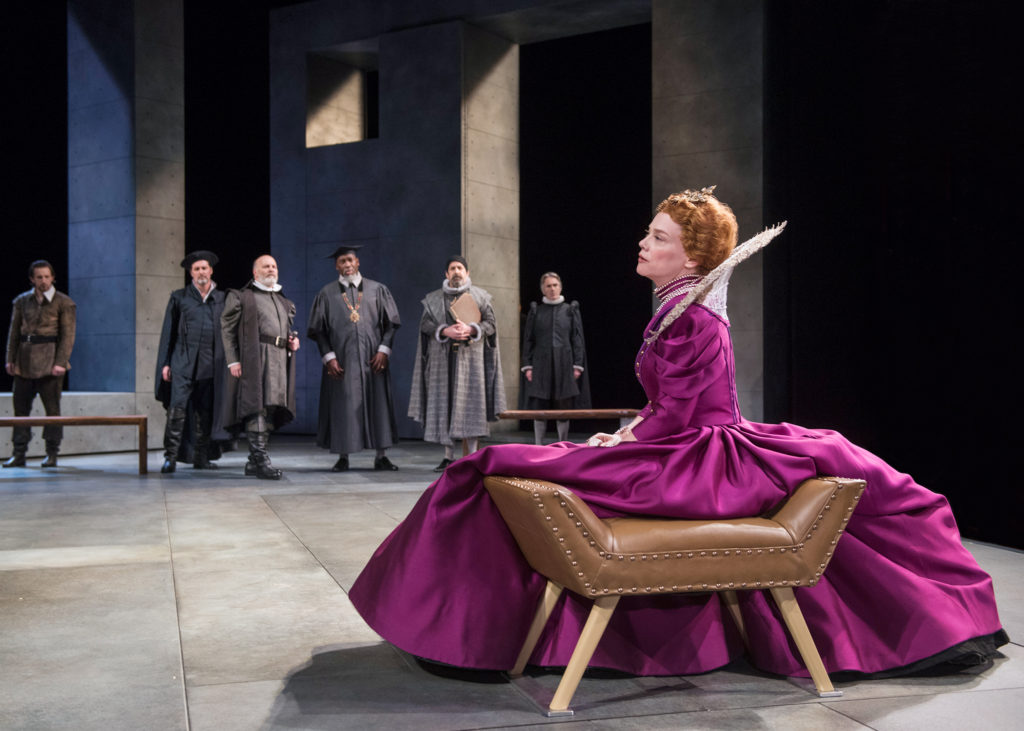 Thompson keeps the tension center stage as Moggie and Overbey agonize over a beheading. The gentlemen of the court walk a fine line between cautious counsel and treasonous behavior.  Andrew Chown (Mortimer) and Tim Decker (Leicester) play both sides. An earnest Chown attempts to use his access to Overbey to storm the castle to rescue Moggie. Meanwhile, a flirtatious Decker has pledged his love to both queens and his integrity to neither.
Still, the men are mere supporting players in this tale of two queens. Moggie and Overbey command the stage in SCHILLER'S MARY STUART. Even in their tense pontifications, the play is riddled with unexpected amusement. Moggie rejoicing in water splashing. Overbey ending a conversation with biting satire. The queens tethered me to their vulnerabilities bubbling beneath their royal obligations. I very much enjoyed this show!
Running Time: Two hours and thirty minutes with an intermission
At Chicago Shakespeare Theater, 800 E. Grand on Navy Pier
Original verse play by Friedrich Schiller
Adapted by Peter Oswald
Directed by Jenn Thompson
Thru April 15th
Buy Tickets at www.chicagoshakes.com 
Photo by Michael Brosilow
For more information and reviews on Chicago theatre, visit Theater in Chicago.