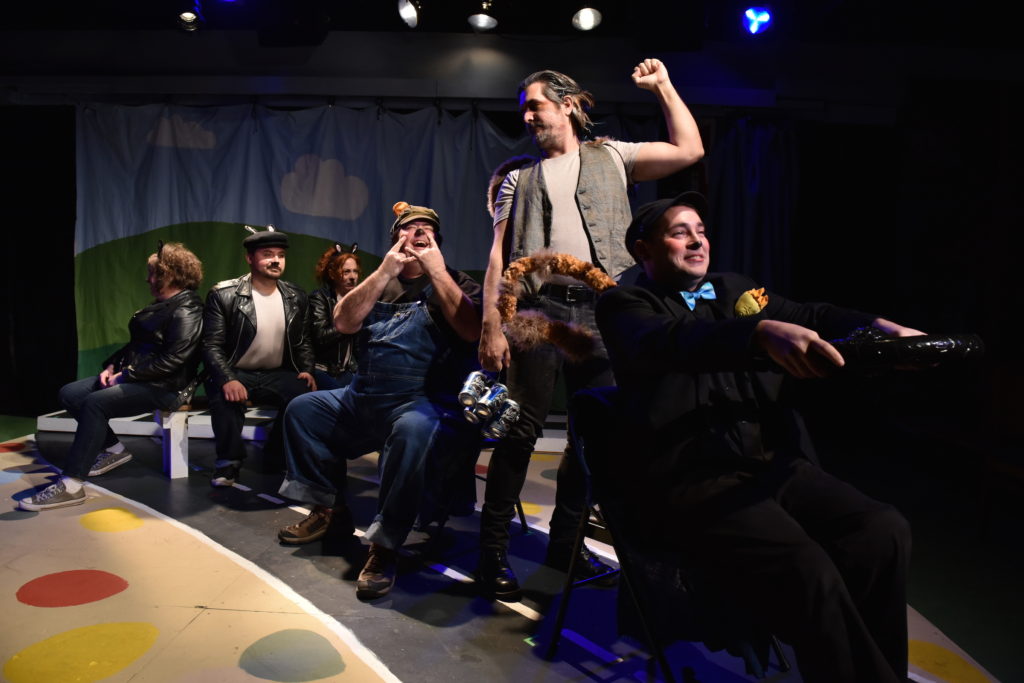 The Factory Theater presents the first production of its 25th anniversary season, the world premiere of Captain Steve's Caring Kingdom.
Before the show begins, the lobby and theatre have snippets from 70s children's shows like H.R. Puffinstuff. The video clips create a nostalgic vibe anchored in television fantasy. Weaved throughout the montage are bits from Playwright Mike Ooi's Captain Steve's Caring Kingdom. Ooi's world premiere focuses on the talking animal community from his fictional TV show. Captain Steve's is a bawdy parody on elements of Captain Kangaroo, Mr. Rogers and Zootopia. The concept is appealing. The execution is flawed.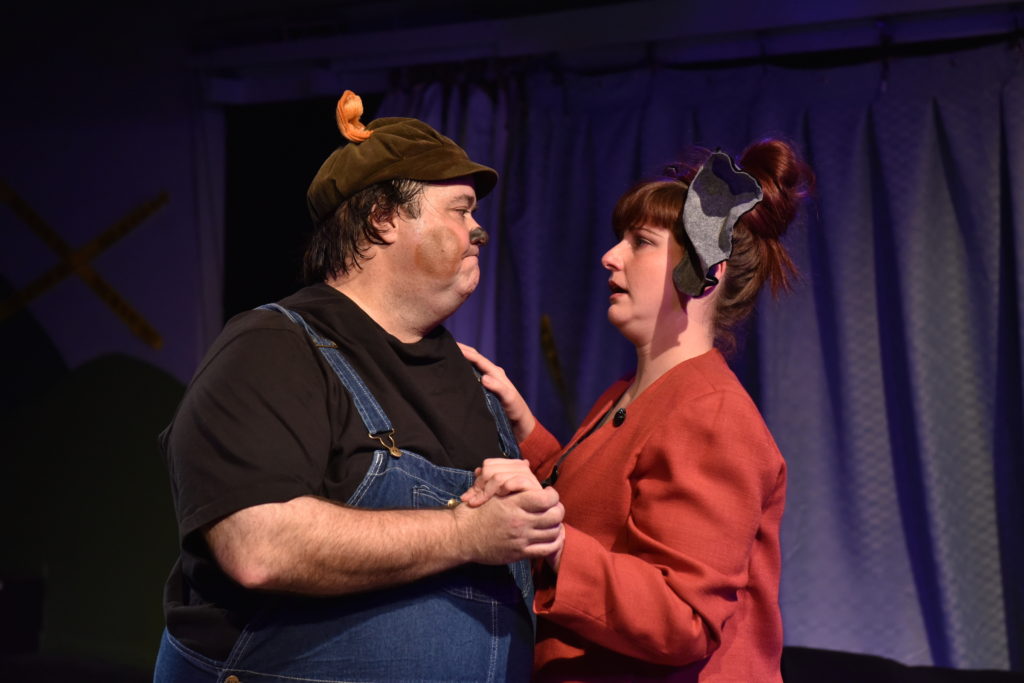 Ooi is the playwright, the director and a Factory company member. The show feels like it was hatched at a Factory party. The plot is less zany absurd and more just plain absurd. It's hard to follow the action or get the ultimate point of the show. Some bits, a turtle's rape revenge, go way too long and feel like unchecked improv. Other parts glaze over the real human interest. I want to know more about the inter-species relational woes of Scott Oken (Bear), Brittany Ellis (Elephant) and their mixed baby (played by Rebecca Wolf). The trio of British-speaking cats also caught my interest. Instead of spending more time fleshing out these characters, Ooi takes us on bus chases that go to the middle of nowhere.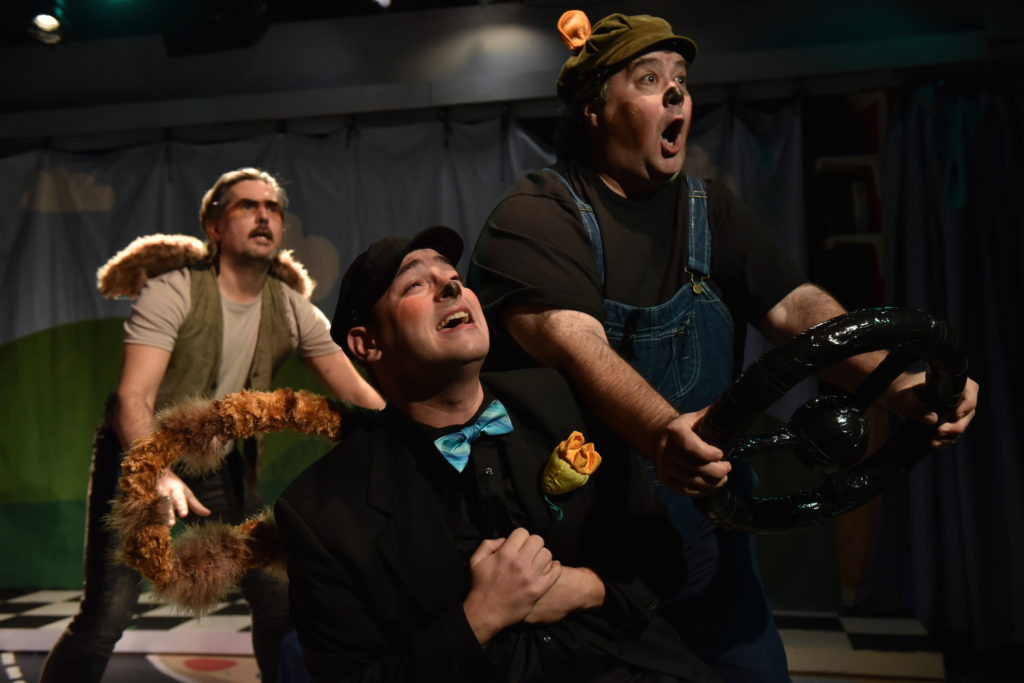 I enjoy Factory shows. I didn't like this one. Despite a cast of talented actors, the comedy gets bogged down in meaningless and confusing triviality. Instead of an evening of belly laughs, this show was more of a head scratcher.  Captain Steve's Caring Kingdom is not a place I care to visit.
Running Time: Ninety minutes with no intermission
At the Factory Theater, 1623 W. Howard St.
Written and directed by Company Member Mike Ooi
Fridays and Saturdays at 8pm
Sundays at 3pm
Thru Dec 9th
Tickets may be purchased through the Box Office by calling 866.811.4111 or by visiting TheFactoryTheater.com.
For more information and reviews on Chicago theatre, visit Theater in Chicago.