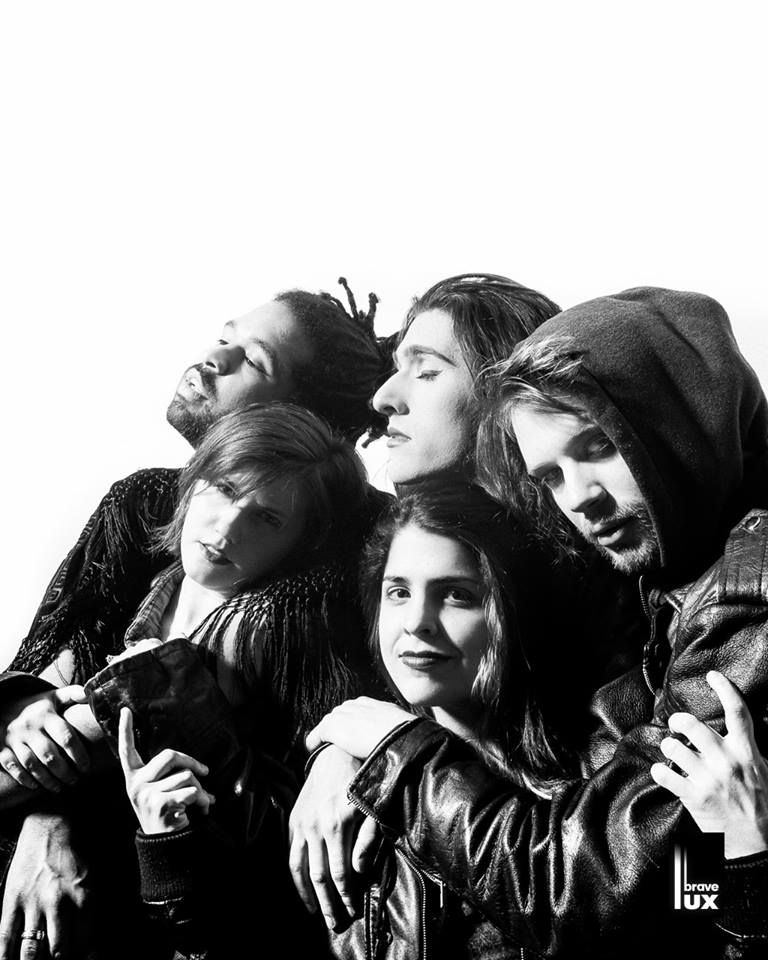 Haven Theatre Company presents WE'RE GONNA DIE.
This show is beautifully dark and darkly beautiful. Playwright Young Jean Lee combines two art forms; spoken word and a music concert. Lee has taken people's real stories and weaved them together with rock and roll interludes. The series of personal reflections are matched with songs.  A daughter chronicling the loss of her father is paired with a song from the wife of  a prostitute cheating husband. The heartbroken wife reaches out to her grieving friend with a letter of comfort. The letter is sung. The honest lyrics recognize the friend's pain with hopes that she'll feel 'a little' better but knowing she won't feel 'a lot' better. A woman-in-pain offering another woman-in-pain hope is the very essences of true humanity. Although the story collection exposes the raw emotional scars of living, it intertwines the healing power of music, kindness and balloons
Under the skillful direction of Josh Sobel, the production sounds like "Hedwig and the Angry Inch" yet it feels like hanging out with a friend and her band. The outstanding Isa Arciniegas is the universal storyteller. Arciniegas relays each tale with a intimate and vulnerable realness. Whether she is talking about a break-up or cancer, she engages the audience in the tragedy.  She ends each story teetering on a cliff of despair. The room is quiet in respectful empathy. And then she plunges into a song.  The band (Sarah Giovannetti, Jordan Harris, Elle Walker, Spencer Meeks, Kamille Dawkins) drowns out the emotions with mayhem. Arciniegas sings, jumps and swirls her long hair with desperate abandonment. She continually slips into these musical escapes and takes us with her. The terrific band, led by Guitarist Spencer Meeks, conjure up this spirited and noisy solace. At the end of each story, the singing and dancing frenzy help shake off the grim reality.  Despite the many gut-punching swings, this show is incredibly uplifting. Sobel's crew continually rock the sorrow away. 
WE'RE GONNA DIE unites us in the knowledge we're gonna die. Bad things will happen… until we die. Although I always knew that, this shared experience was its own epiphany.          
Running Time: Seventy minutes with no intermission
At the Janet Bookspan Theatre at the Den Theatre, 1335 Milwaukee
Written by Young Jean Lee
Directed by Josh Sobel
Thursdays, Fridays, Saturdays at 8pm
Sundays at 3pm
Thru June 4th
Buy tickets and get more information at www.haventheatrechicago.com. 
Photo by Joe Mazza at Brave Lux
For more information and reviews on Chicago theatre, visit Theater in Chicago.