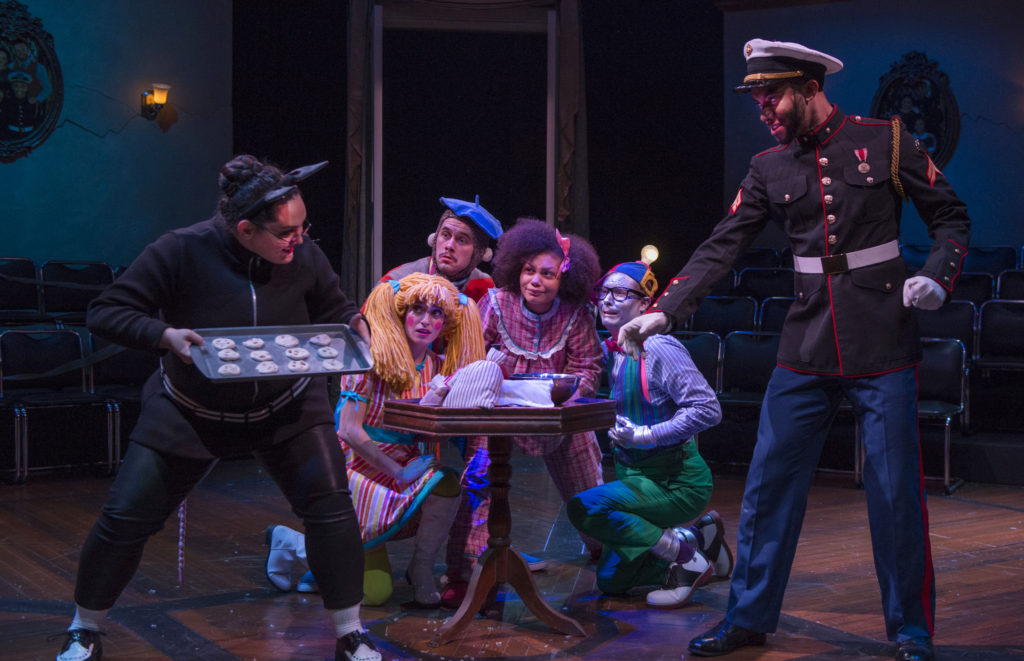 The House Theatre of Chicago presents THE NUTCRACKER.
It's official THE NUTCRACKER is now one of my favorite holiday traditions.  Friday was my fifth opportunity to see this innovative spin on the E.T.A. Hoffman classic. (My reviews in 2014, 2013, 2011,  2010 and Tom's 2015 review  ).  After what-can-only-be-described as a horrific time for our nation, this show is not only an ideal escape, it also is an instructional guide on finding holiday light and laughter in  the uncertain political climate.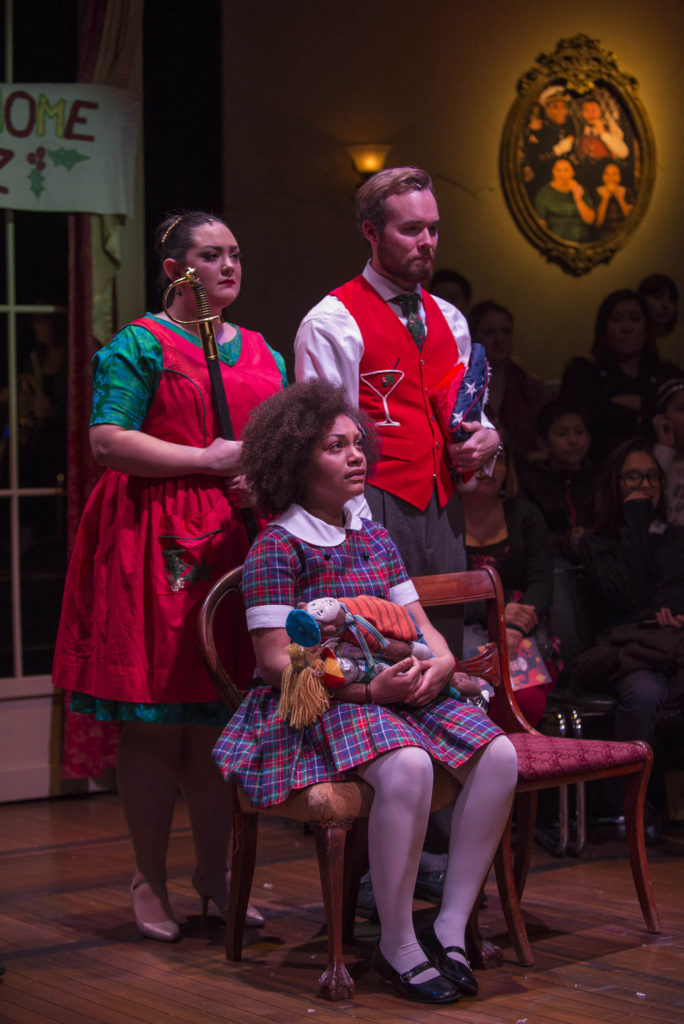 The creative team of Jake Minton, Phillip Klapperich, Kevin O'Donnell and Tommy Rapley are powerhouse storytellers.  Rapley, also serving as director and choreographer, orchestrates a joyful house party.  The first ten minutes is pure holiday bliss.  The ensemble is fa-la-la-la-ing and decking the halls.  An unexpected visitor interrupts the festivities.  In this palpable moment, Rapley pulls the carpet out from under our feet.  The revelation knocks us over. Despite seeing it for the fifth time, I'm breathless and weeping.  The party is over!  Fast forward a year and that's where the story really begins.  A shattered family; Ariana Burks (Clara), Nicholas Bailey (dad), Amanda De La Guardia (mom), are boycotting the holidays.  It'll take Burks' perseverance and the magical assistance of her toys to save Christmas. The playful Ian Maryfield (Monkey), Rachel Shapiro (Phoebe), and Joey Steakley (Hugo)  provide ongoing hilarious zingers in their quest to help the irresistible Burks. The relationship between Burks and and the protective Desmond Gray (Fritz) is particularly endearing.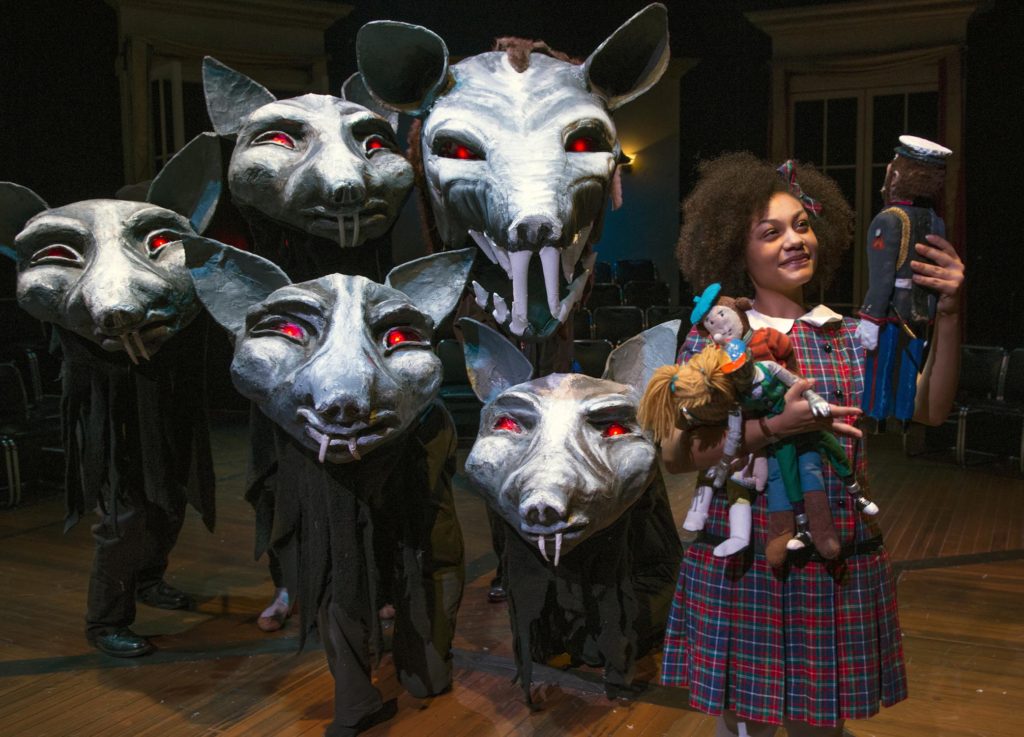 THE NUTCRACKER impressively balances merriment and meaningfulness, joy and sorrow, fantasy and reality. The House recommends it to ages 5 to 105.  I'm a little wary for younger audience members. There is both darkness and intensity from death and rats.  Although Bailey, De La Guardia and Torrey Hanson are hysterical as British mice, the rat puppetry (Puppet Master Lydia Hanchett) is fricking scary.  There is a five minute sequence that feels nightmare inducing for kids and me.
Still, THE NUTCRACKER provides uplifting, whimsy in dark times.  This year, more than ever, we need to seek out ways to find holiday cheer.  Put THE NUTCRACKER on your list of things to do before Christmas.  It'll pull at your heartstrings while hitting your funny bone.  And it'll remind you that life continues after bad things happen.
Running Time: 2 hours (including one 15-minute intermission)
At Chopin Theatre, 1543 W. Division
Created by: Jake Minton, Phillip Klapperich, Kevin O'Donnell and Tommy Rapley
Directed by and choreographed by: Tommy Rapley
Based on the story by: E.T.A. Hoffman
Thursdays-Fridays at 7:30pm
Saturdays at 3pm and 7:30pm
Sundays at 3pm and 7:30pm
Thru December 31
Tickets: $25-$45
Buy Tickets at 773.769.3832 or http://thehousetheatre.com/
For more reviews and information on Chicago theatre, visit Theatre in Chicago.